If you oohed and aahed over their Sandia Crest Engagement Session just wait til you see their wedding pictures!  We travelled out to New Mexico for Zach & Ali's wedding this past August.  I know, I know, New Mexico? In AUGUST? And yet, it was lovely weather (nicer and cooler than we were having back here in New Hampshire!)  There was quite a lot of raining and flooding too, but it was nothing but blue skies and sunshine for the wedding day.  The lobby at Embassy Suites was transformed into a very cool ceremony site and the Sandia Ballroom was the site of the greatest dance party I've ever witnessed.  Seriously. These people know how to rock a dance floor.  I've never witnessed such full on dancification at a New England wedding.  We really need to step out our game.
We're working on wedding albuming, but here's a mockup that I love.  The hotel had a great view of the city scape in the background!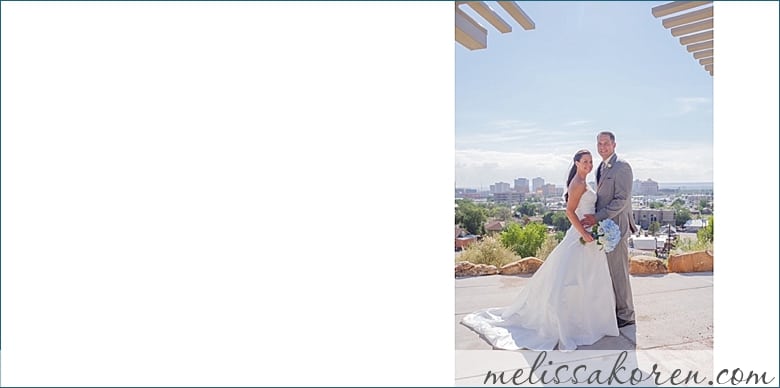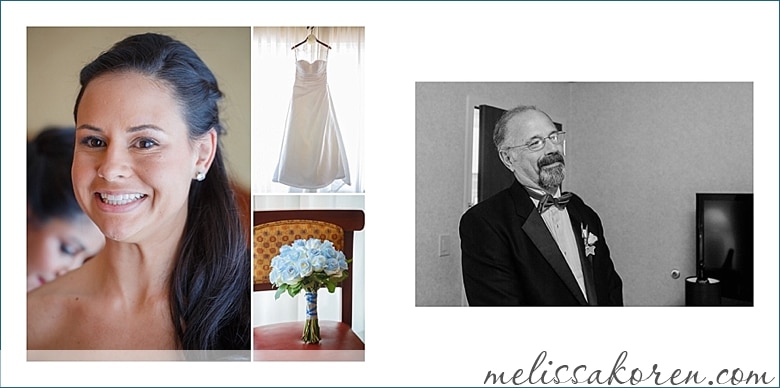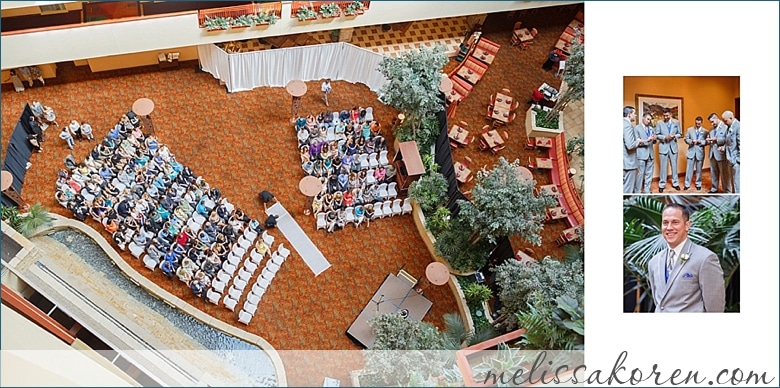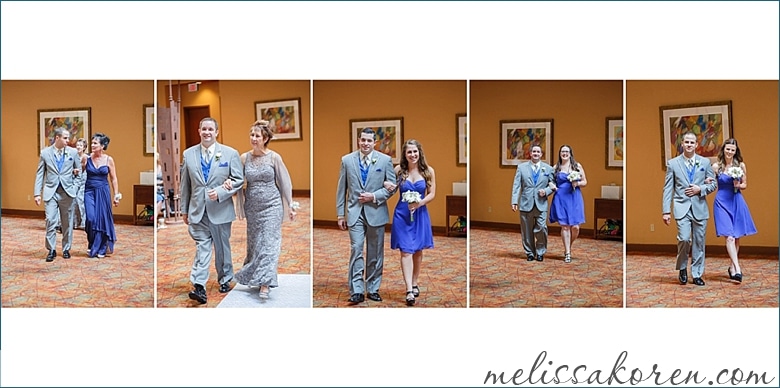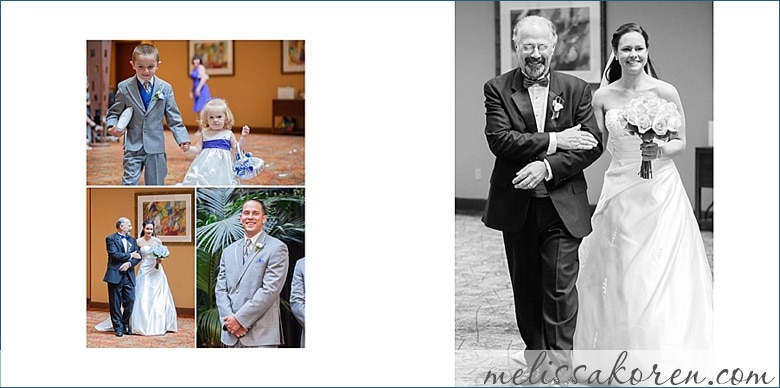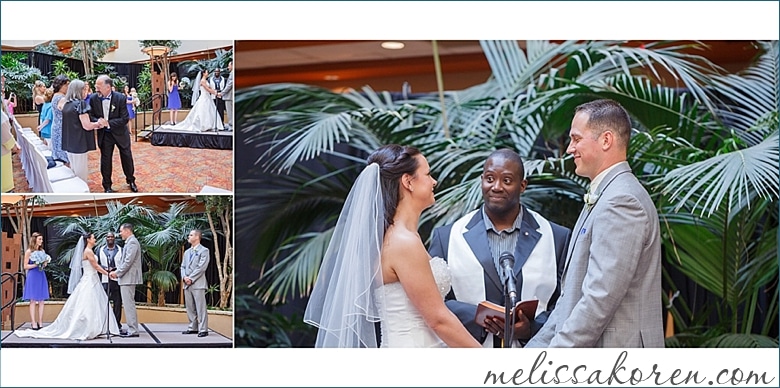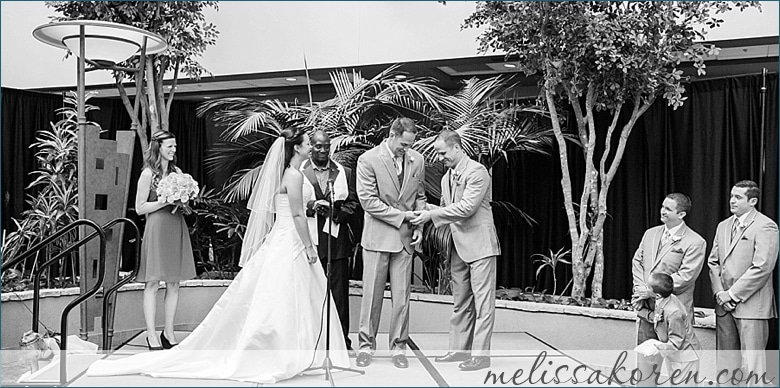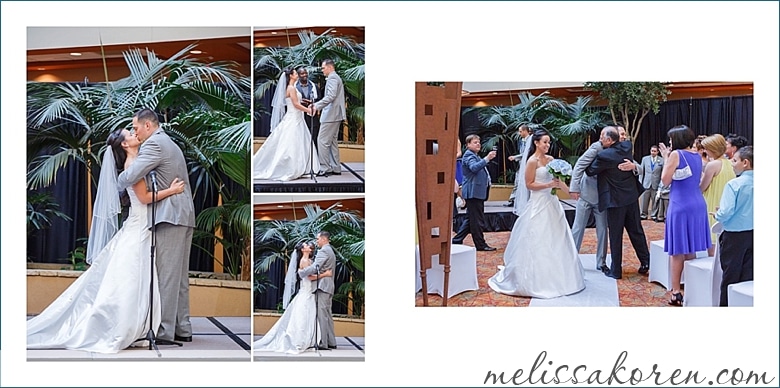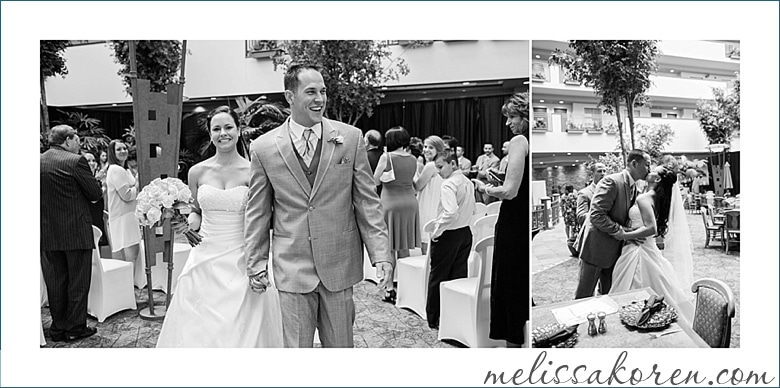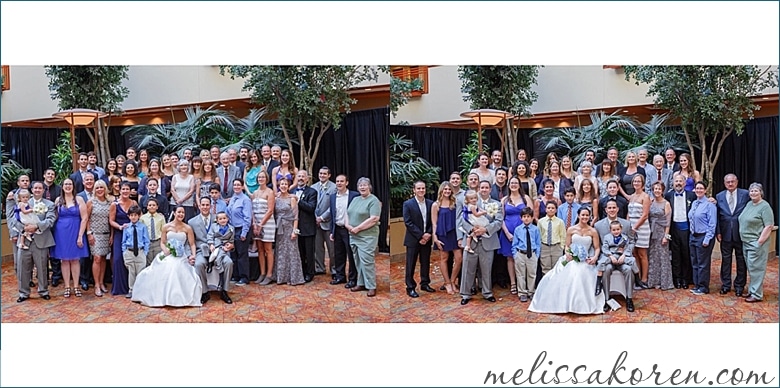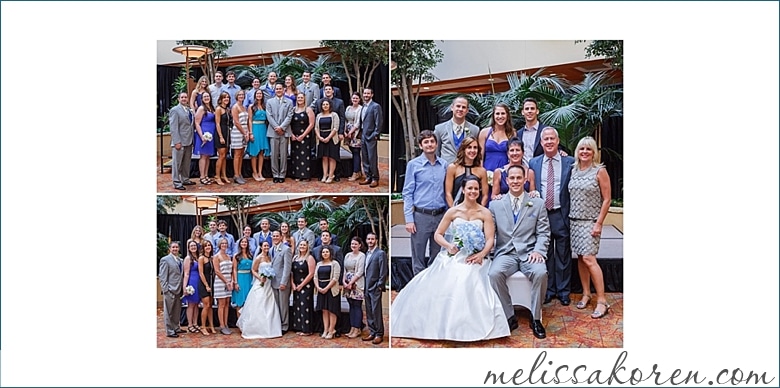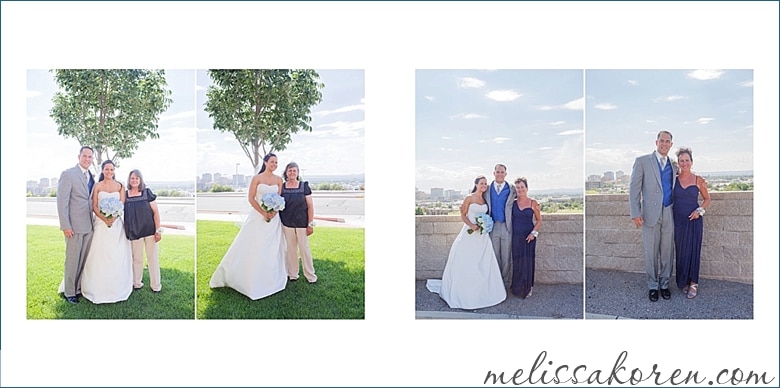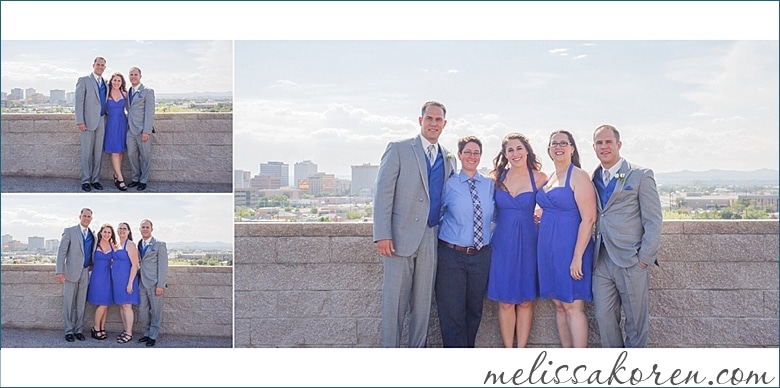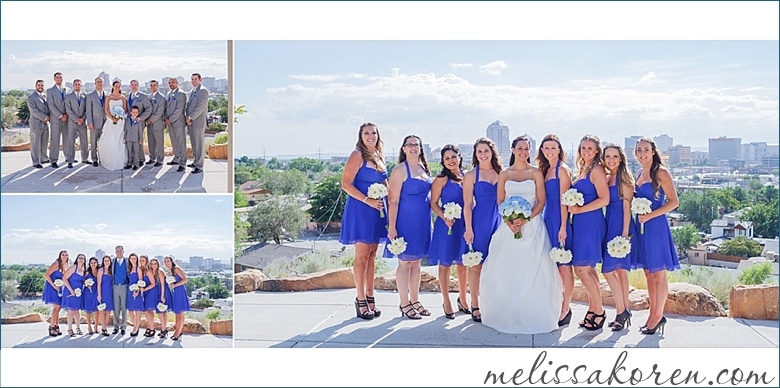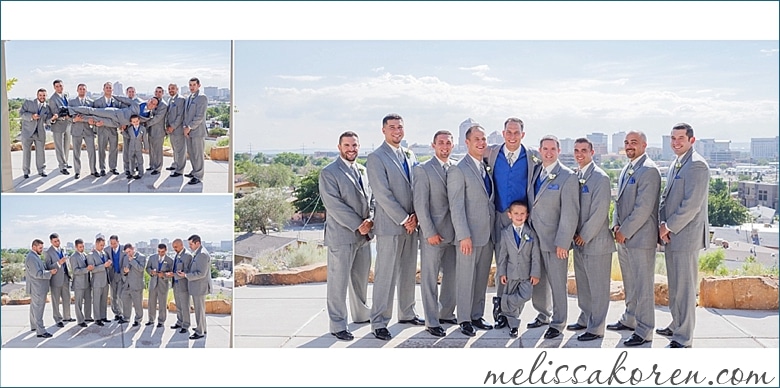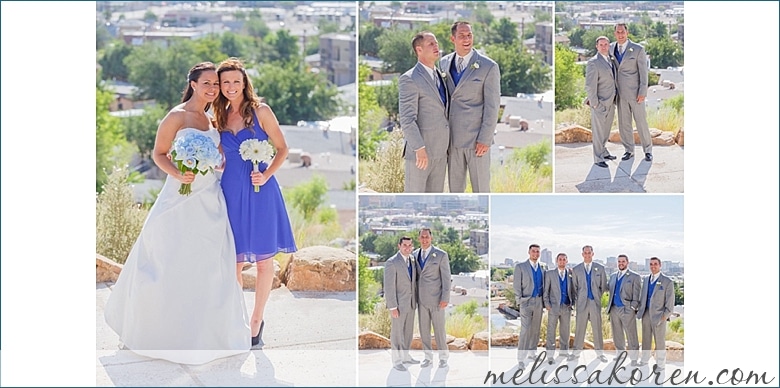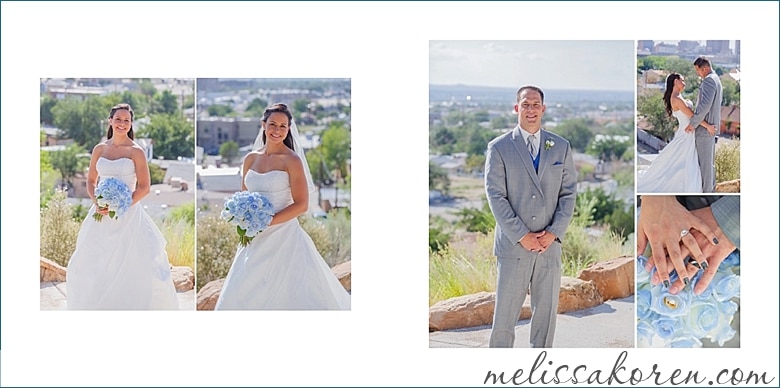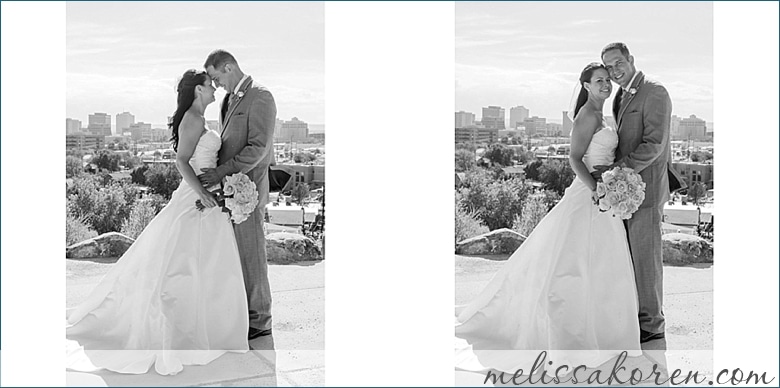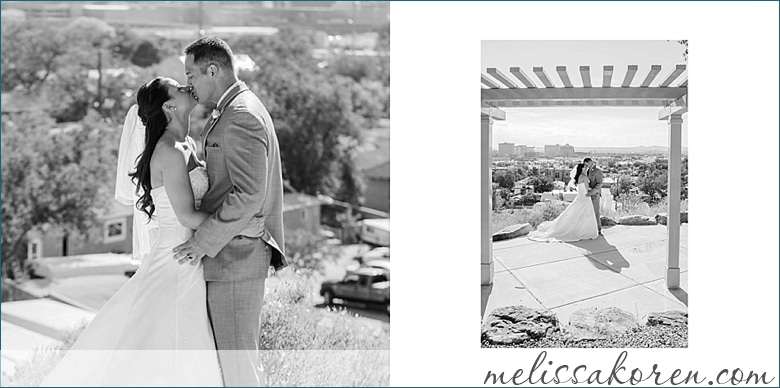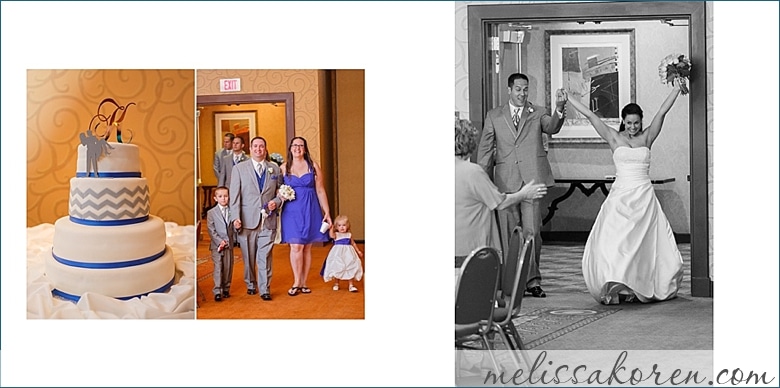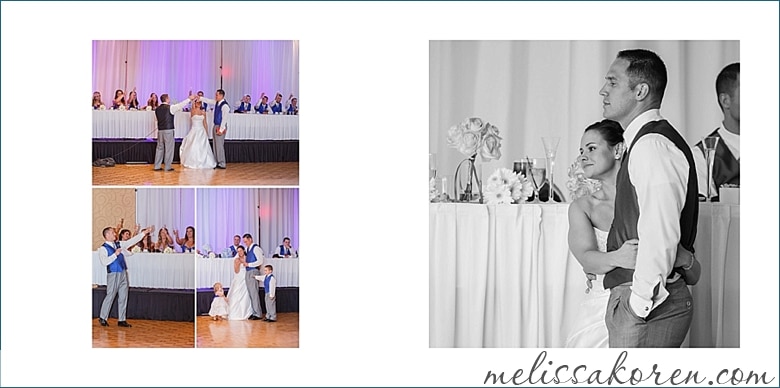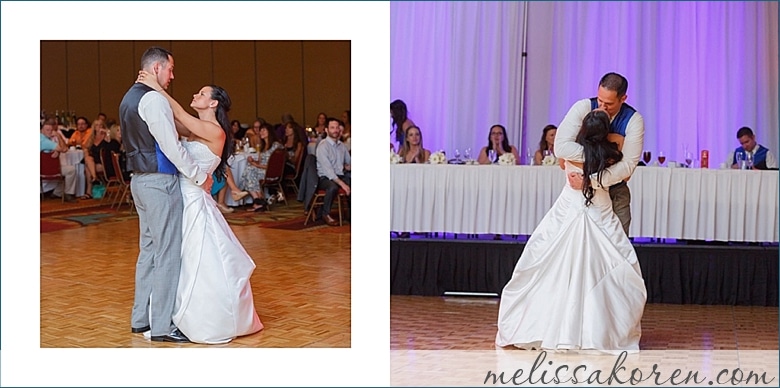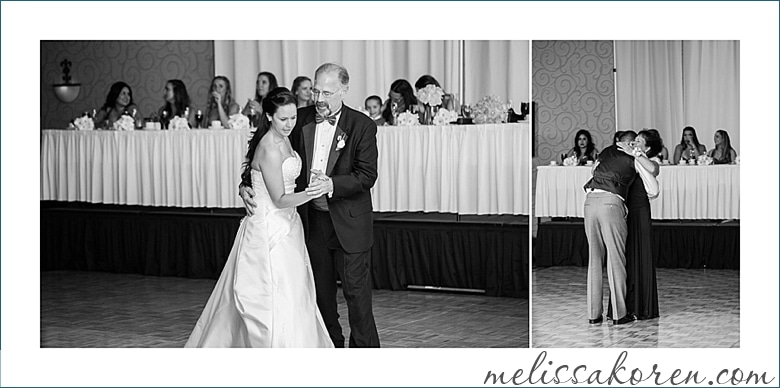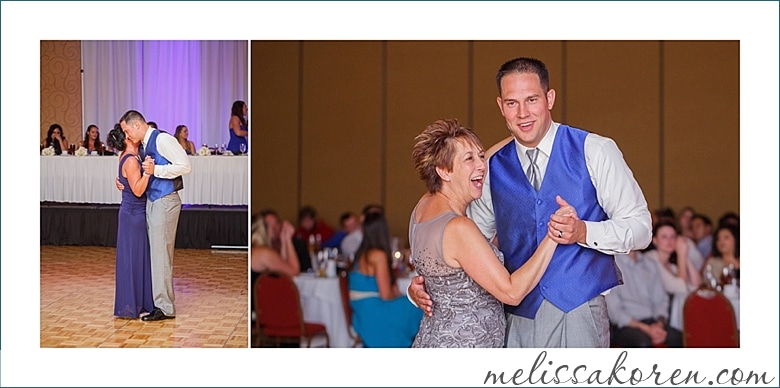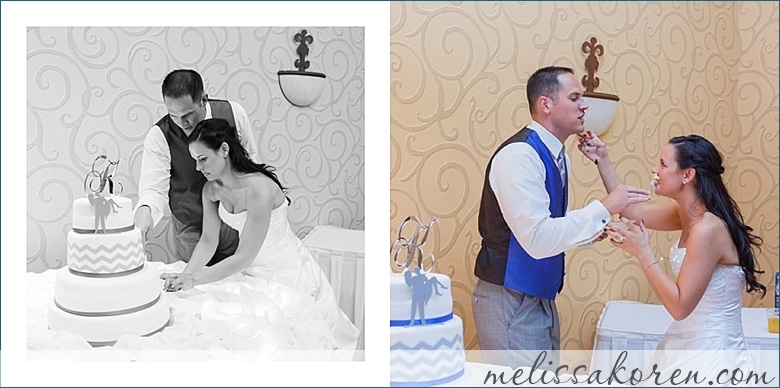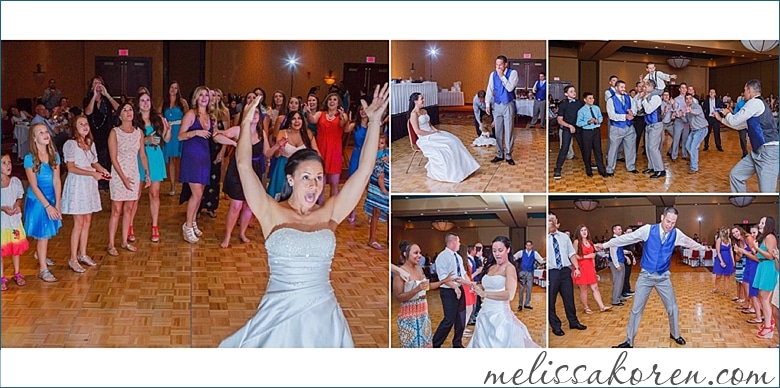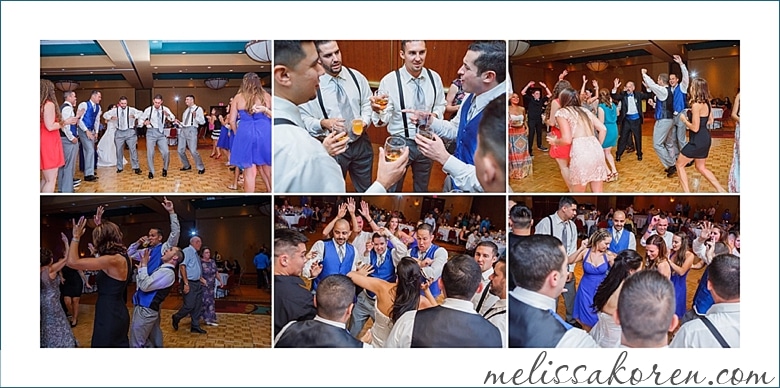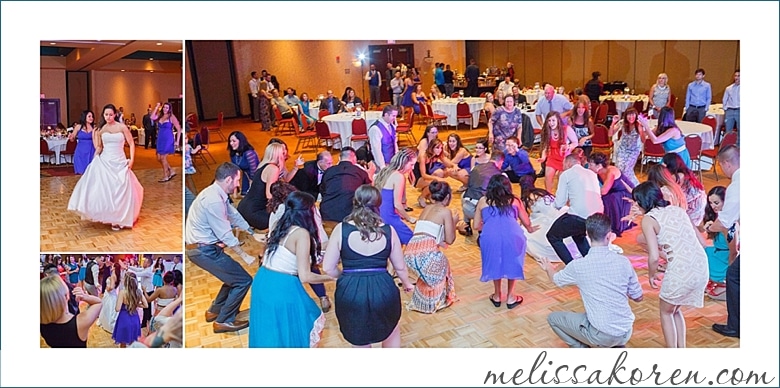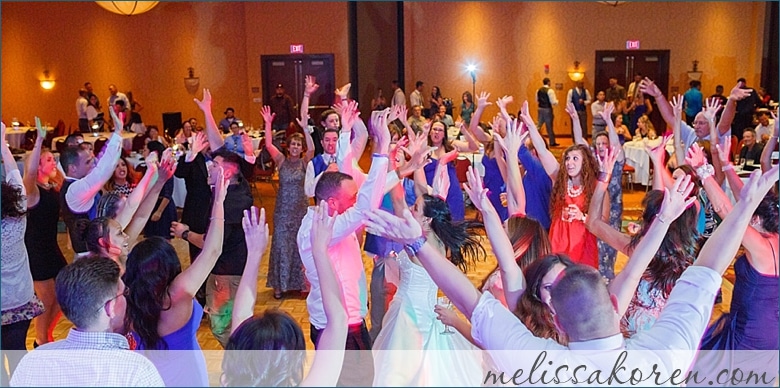 Ali & Zach – it was such an amazing day and I was so happy we were all able to be a part of it.  Love and miss you both!