New Hampshire is a magical place to get married, but did you know it's also a great place to elope? Up until a handful of years ago, you would only hear about an elopement in terms of people running off to the courthouse or NYC when they eloped.
Elopements and small, intimate weddings have become more common in the past decade. People (my folks, for sure) started celebrating their love in their own way— In a way that didn't need 200+ people in the room expecting to be wined and dined on their dime to start their next chapter. And I, for one, am here for it!
As a New Hampshire wedding photographer, I've been photographing elopements all over Southern New Hampshire, Southern Maine, and Northern Massachusetts for years, and I'm want to share with you the insider information that you need to have a fabulous New Hampshire elopement (and some great spots in Maine and Massachusetts to elope, too)!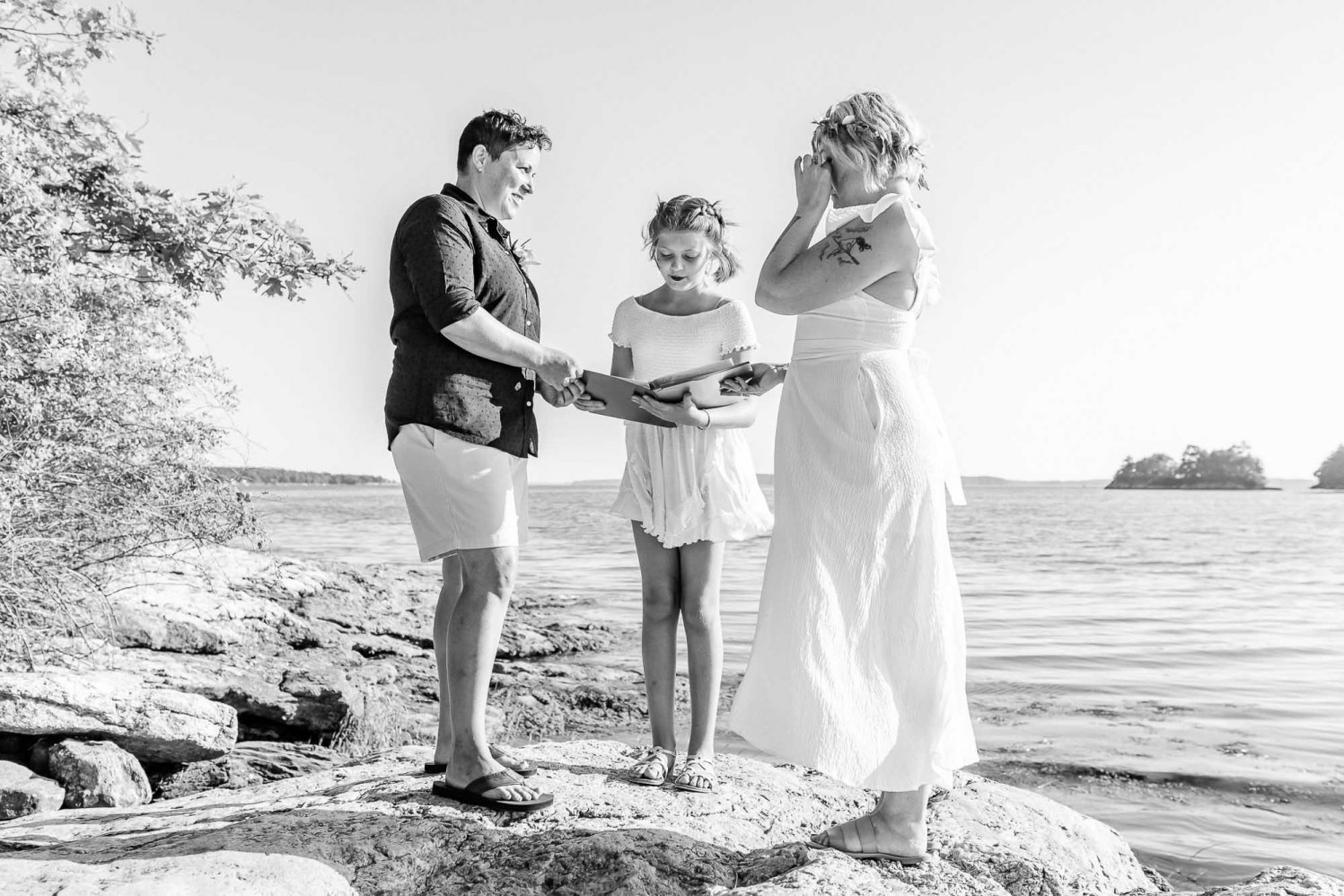 8 Amazing Locations for an Elopement in New Hampshire
Now, let me say right off the bat that a few of these locations are not "technically" in New Hampshire, but this is a small state, and they are very New Hampshire adjacent! I've chosen some great places that are close by because they are totally worth considering.
This park in Rye, New Hampshire, is a treasure. First, the paths around the park are accessible, which can be important if you have anyone with mobility issues attending your elopement. Parking, while paid, is generally stress-free and the views are just gorgeous.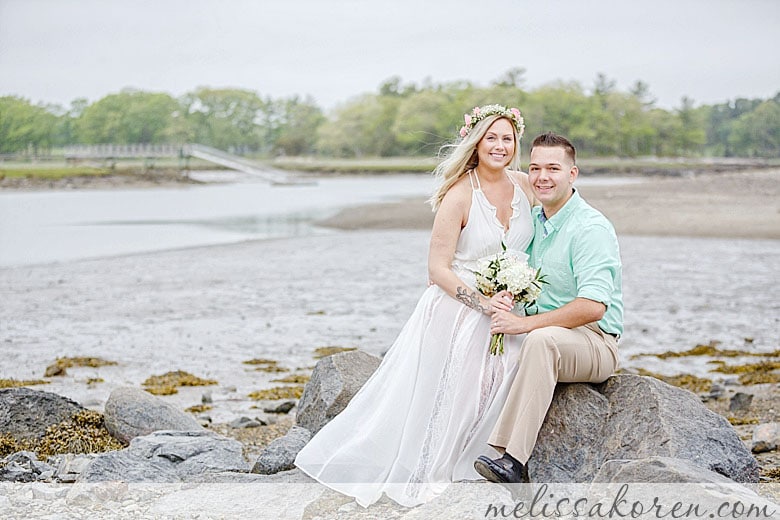 It's a little wild and rocky, with that windswept feel, but it also has enough green space for your small ceremony with that view of the Atlantic that won't quit. Pick the spot that speaks to you, get married to your person, and feel the love surrounding you.
Check out Beth and Dan's summer Odiorne State Park wedding and Jake and Kate's beach elopement at Odiorne.
Newburyport is all the best things in New England; it's quaint, quirky, and full of history and things to do.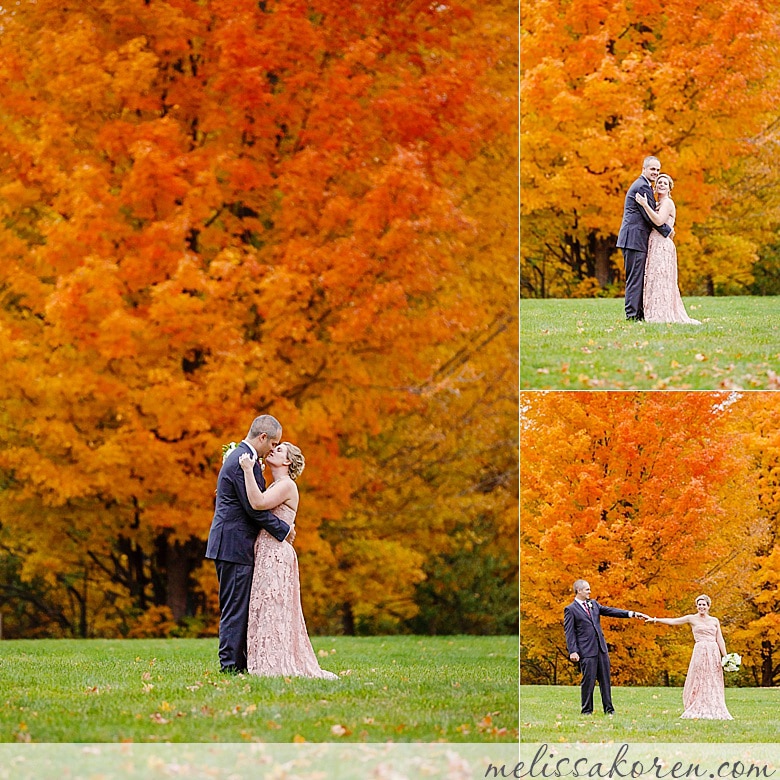 If you're looking for a place to get married and then sample some excellent cuisine, this would definitely be a place to consider because the restaurant scene here has exploded in the last few years. The streets are cobblestone, and the vibe is sort of upscale, but Newburyport doesn't feel fussy.
I love the waterfront area with its wide plank boardwalk. You can get married at the Town Hall to make it legal, and the photo options are endless throughout the city. It goes from urban to the beach and throws in a little charm everywhere. Rent an Airbnb or stay at one of the historic hotels; Newburyport, Massachusetts is a great place for an elopement!
Don't miss Michelle & Patrick's elopement at Newburyport Town Hall and Meredith and Jon's Maudslay State Park Microwedding
Located in Portsmouth, New Hampshire, this impressive Georgian Mansion is an awesome elopement location if you love historic buildings. Built by a merchant shipbuilder, the property is gorgeous.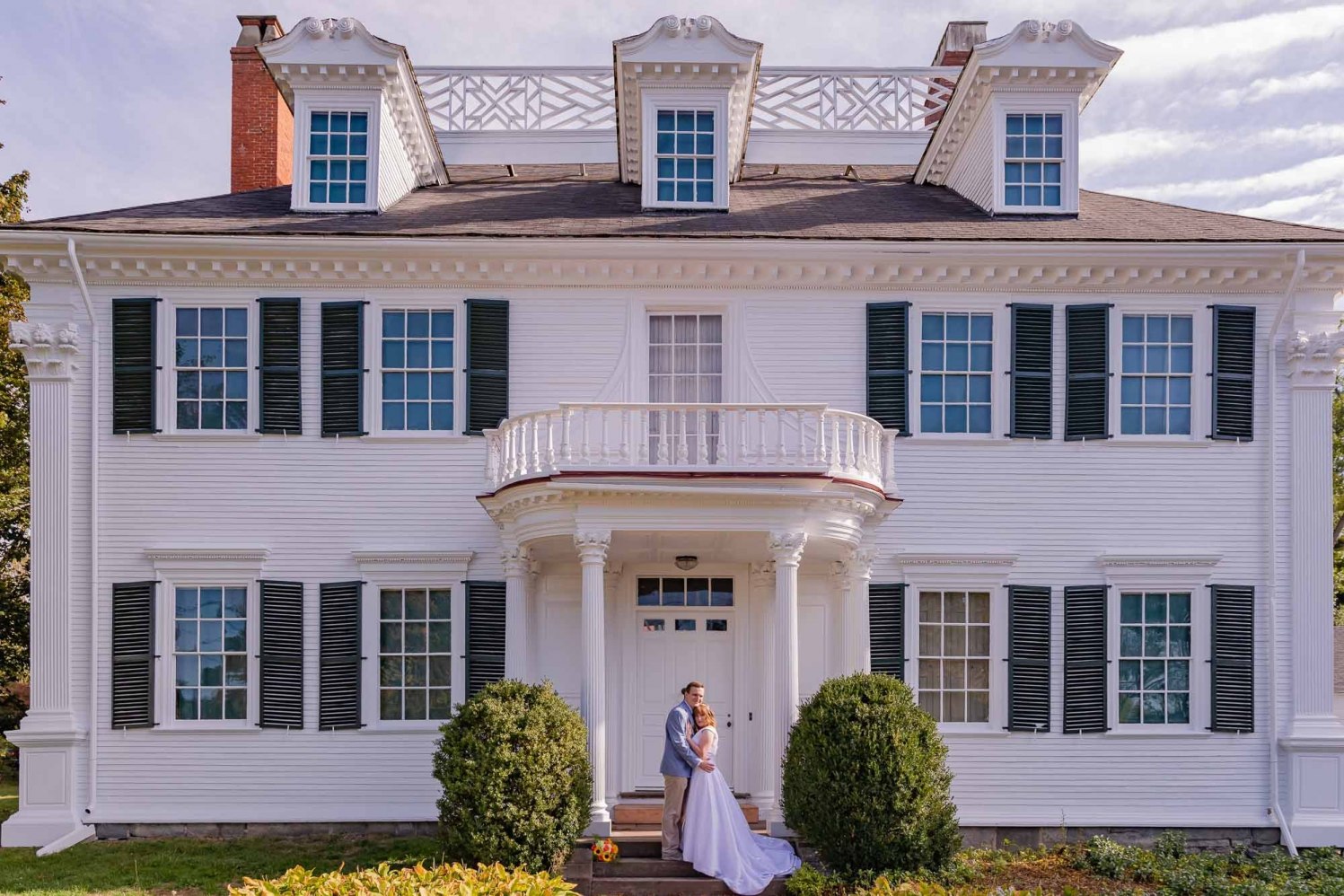 While you can't go inside the mansion, you can apply for use of the gardens outside, which are amazing and perfect for photos.
The location can't be beat either; it's totally walkable to the heart of Portsmouth, where you can find fun and unique restaurants and eateries and great little local shops.
You're going to want to see all the tears and all the love at a sweet I do for two at John Langdon House.
Portsmouth, New Hampshire has some fantastic historic places to stay in the heart of the city close to Market Square, but I love the Victorian Stylings of The Hotel Portsmouth. It's intimate, it has that boutique feel, but it still has enough rooms to accommodate your elopement guest list. It's a great place to book for your stay!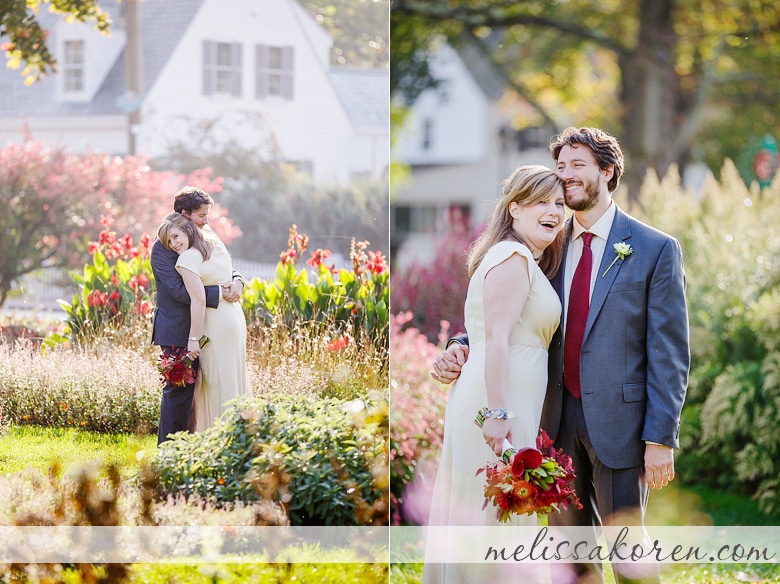 Near by for your elopement ceremony is the prettiest little park called Prescott Park. Ah, it's like they dropped a magical little fairy garden in the heart of the city! Beautiful mature trees, flower gardens galore, water fountains, and the Piscataqua River are all there for you within a short walk.

The elopement was tiny, but the love was not! Ellen & Derek's Hotel Portsmouth and Prescott Park wedding.
The Rocky Maine Coast
Whether it's Ashley + Shay's Maine Campground Queer Elopement or Megan + Kevin's Cliff House Maine Microwedding, finding a piece of the coast where the ocean meets bedrock, basalt, and the cooled remains of magma feels like an amazing option to say "I Do".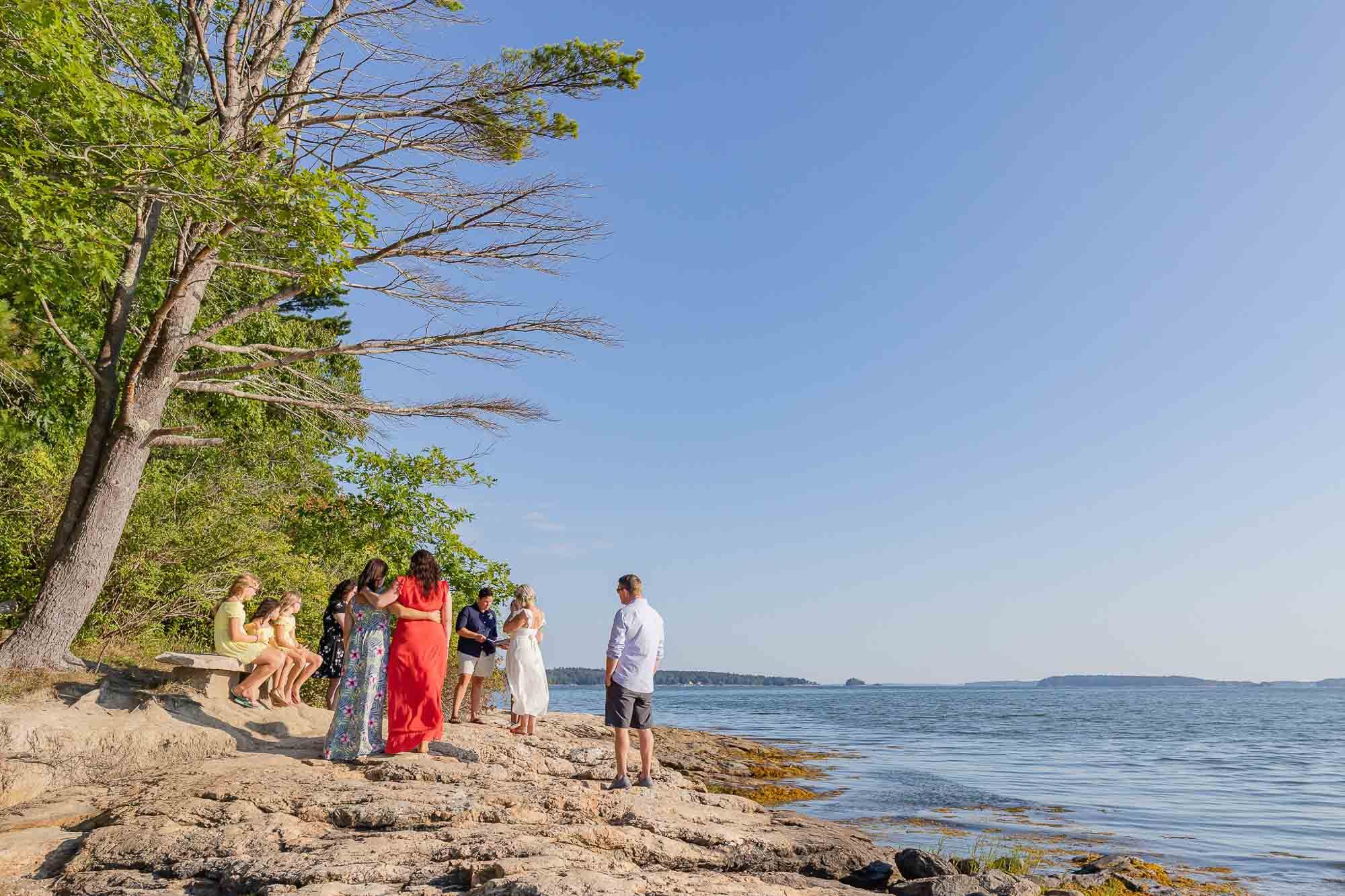 The crashing of the waves, the uniqueness of the rocks, and the sheer magnitude of the greatness surrounding you will compliment your love and your day in a fantastical way.
The coast of Ogunquit, Maine, is one of the most gorgeous spots in New England, and the Beachmere Inn is a popular destination for people who want to take in the sea and get away from it all.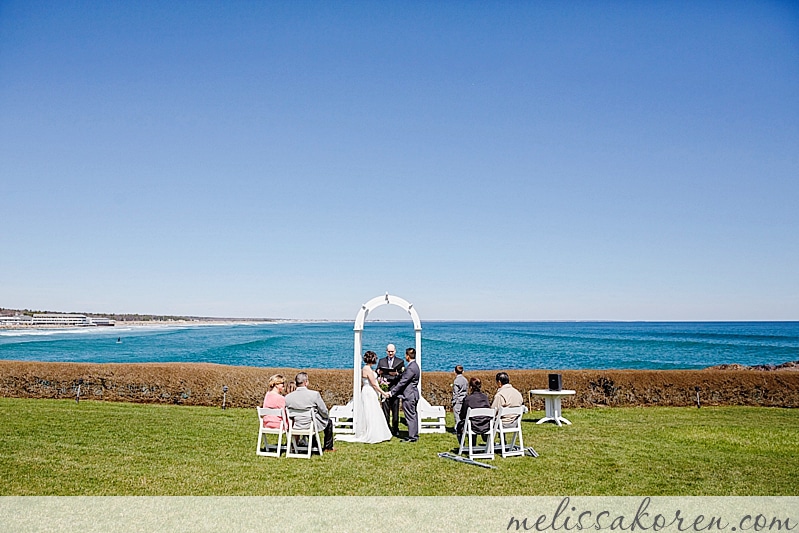 The resort is large, but it has so many different options for rooms; you can rent anything from a full suite with a kitchen to a cozy room with a fireplace. The yards are meticulously maintained and so pretty.
The star of the show is the rocky, rugged coastline meeting the Atlantic Ocean, which makes for breathtaking views and awesome wedding photos. Have your elopement anywhere on the grounds or right along the coastline. Epically beautiful!

Check out the views of the Southern Maine Coastline at Amanda & Cuong's Beachmere Inn Elopement.
Where are my space nerds?! This is an incredible place to have an elopement or microwedding! I mean, how many people can say they got married at the base of a rocket?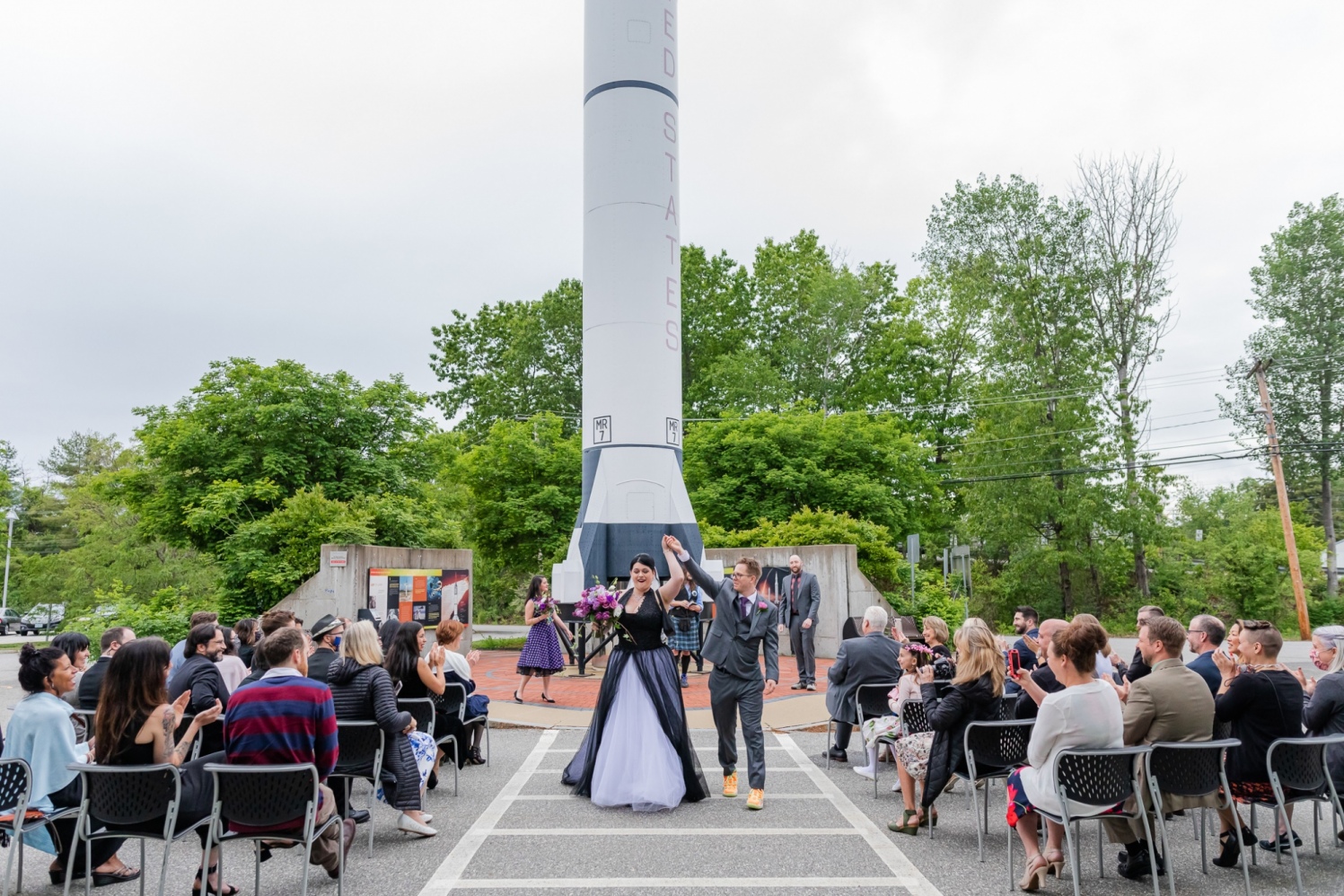 The Discovery Center is located in Concord, New Hampshire, and it has everything anyone who loves space, aviation, or earth science could ever want. You can even rent out the planetarium or observatory.
This would be a great place to have an elopement if you have kids involved in the wedding. Really, it's an excellent place for kids of all ages or photographers (me) who geek out over this stuff.

A Deep Space May 29 wedding you have to see: McAuliffe-Shepard Discovery Center.
Nearest and dearest to my heart (and my house) is The Exeter Inn, in Exeter, NH. Celebrate your special occasion with an unforgettable gathering at our charming 1930's boutique New Hampshire hotel.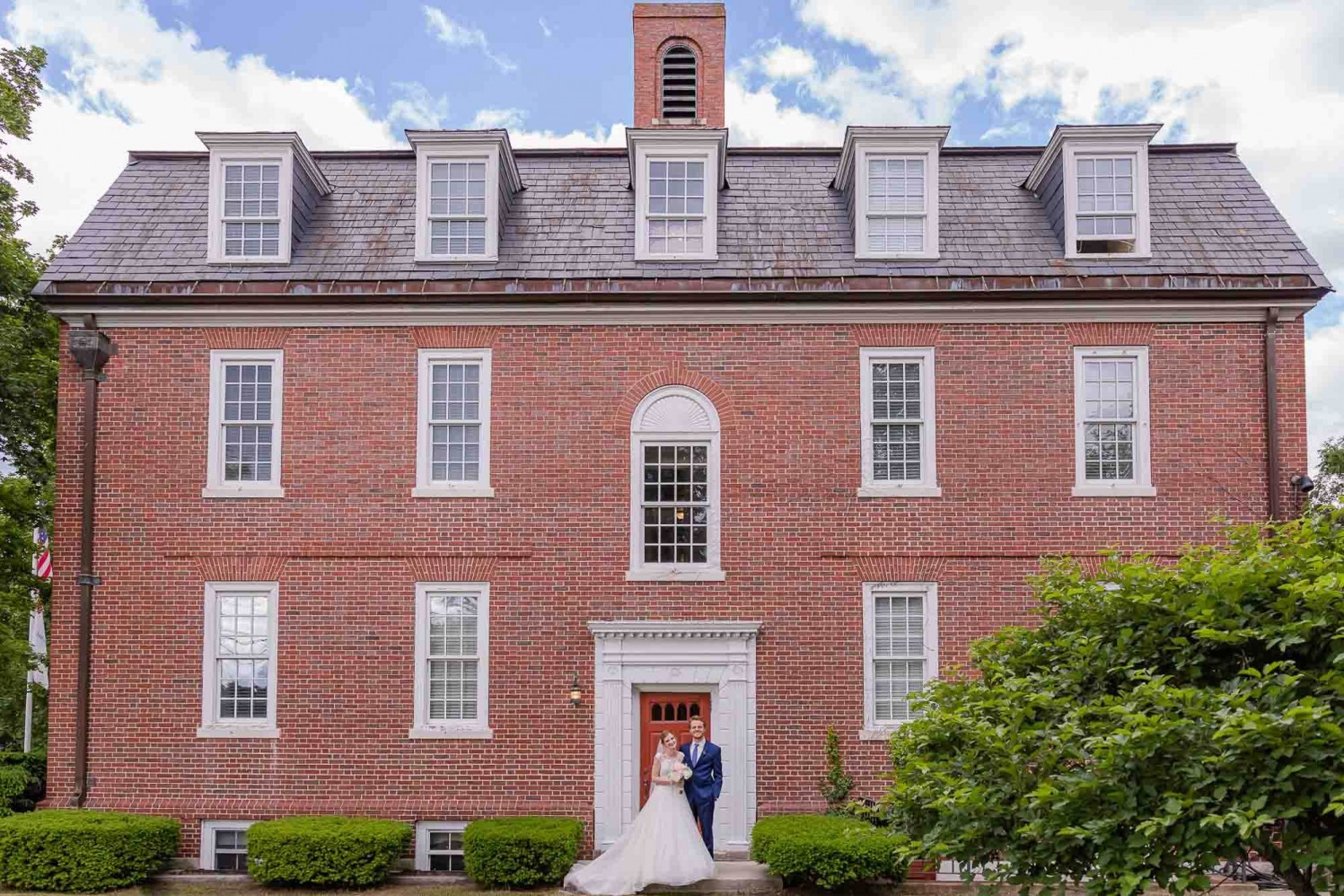 A wedding at the historic Exeter Inn is elegant yet unexpected, classic with a dash of contemporary style, immaculately planned with plenty of room for your elopement, microwedding, or a larger gathering with you and up to 75 of your closest friends and family.
This Georgian façade could be the backdrop for your special day. Celebrate romance in the lush courtyard surrounded by natural greenery, or plan your grand entrance through the great hall with expansive archways and original paned glass windows.
Check out Haley + Jameson's intimate New Hampshire Microwedding at the Exeter Inn.
How to Elope in New Hampshire in 6 Easy Steps
Don't just assume you can get married anywhere. Many blogs and articles talk about "adventure elopements" where you hike to a pretty spot, say your vows and slip a ring on each other's fingers. An elopement is still considered a wedding by many local town ordinances, and the last thing you want is to have your ceremony shut down. While it may be possible if you know someone with private land you can use, for the most part, you should check with the town office to see if you need to get permission and permits here to get married on public property.
Figure out who is going to marry you. In New Hampshire, you are not allowed to self solemnize (marry yourself). You must have a legally ordained person oversee your ceremony, as all officiants are required to report marriages they preside over. You can certainly have a friend be ordained online, but they must be 18 years or older.
Choose your vendors. An elopement doesn't mean you have to skip all the fun things like cake, flowers, or photography! In fact, these items will probably mean more to you because they are chosen with intention. Sit down together and decide what is most meaningful to you, and then contact people passionate about what they do (like me!).
Set your ceremony time. Once you've chosen your location and tied up all the legal things with permits and such, the next step is to select the timeline of your day. This is the magnificent thing about elopements; no one tells you when you can get married! If you're an early morning lover, get married at sunrise. Prefer a later time of day? There's always sunset! You get to design the day you love and what time you get married. If you're not sure what works best for the flow, just ask! I'm happy to offer insight.

Get your legal ducks in a row with a marriage license. In New Hampshire, there's no waiting period for a marriage license, so you can get married as soon as you get it! Read on for more information on the requirements for getting a license.
Set your guest list. Elopements not only gained momentum, but they have taken on a life of their own! Often micro-wedding or intimate wedding terms fall under the same umbrella. A true elopement is you, your love, an officiant, and maybe a handful of witnesses. Petite, intimate, weddings – or the newly coined "microwedding" are generally less than 40 guests, less than 4 hours, and booked less than four months in advance.
New Hampshire Elopement FAQ's
All the requirements and rules on obtaining a legal New Hampshire Marriage License are here, but I also wanted to give you some insider information on frequently asked questions from someone who photographs many New Hampshire elopements.
How soon do I need to get a wedding license in New Hampshire?
New Hampshire makes getting a wedding license pretty darn easy. You can even get a license the same day you get married! The marriage license is good for 90 days anywhere in the state.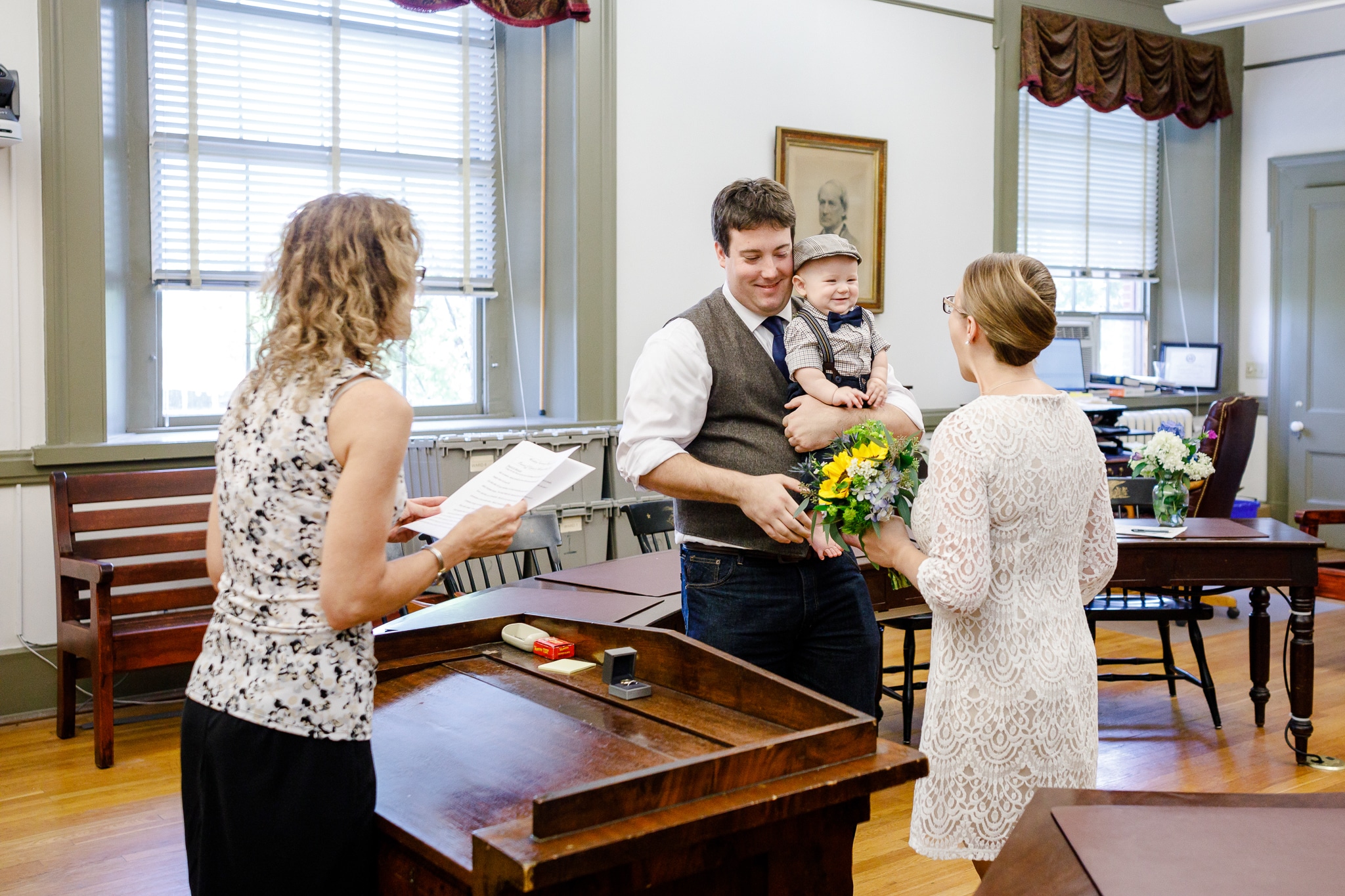 Does either of us have to be a resident of New Hampshire to get legally married there?
Nope. NH is friendly that way. Come on in, and as long as you have a marriage license and an officiant, then we're happy to help you with your i-dos.
When is the best time to get a marriage license in New Hampshire?
You can get them on any weekday, but I highly suggest not waiting until later in the day on a Friday if you plan on getting married on the weekend. The clerk's offices can get very busy during our busy season (May-October), so plan ahead!
Can we apply for the license online?
As of this writing, no. You both have to be bodily present at the city or county clerk's office. The good news is that it doesn't have to be in the city or town you are getting married in. You could literally drive over the border and get a license in the town that is closest to you.
We want to have our friend officiate the wedding. Do they allow that in New Hampshire?
Yes, but they must be ordained. If they are not ordained, they can get ordained online for the state they reside in. If they don't live in New Hampshire, they must register with the New Hampshire Secretary of State before performing legal ceremonies. If you plan on doing this, I recommend you file with plenty of time to get the paperwork processed, at least two weeks before your elopement.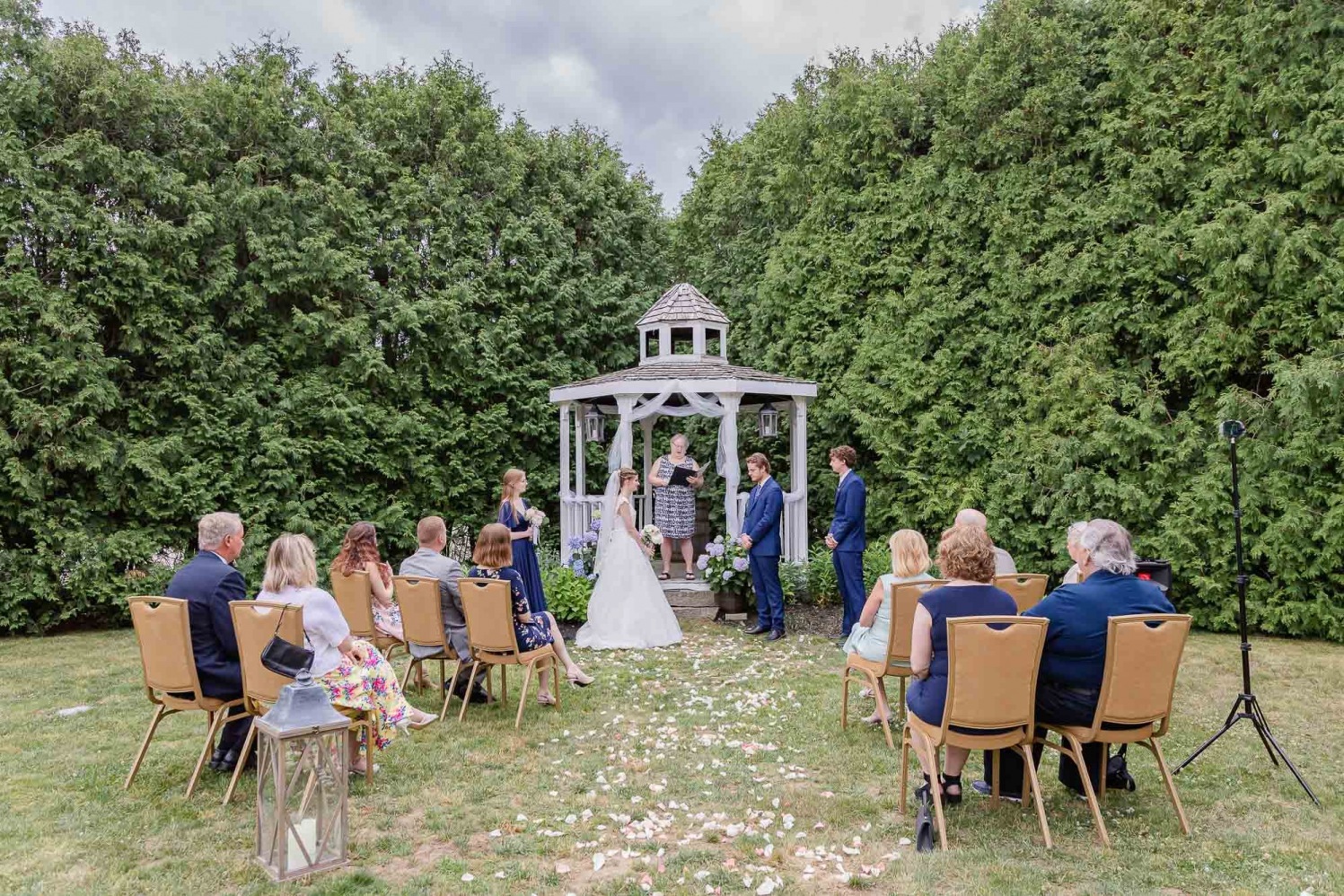 My fiance is in the military. Can I apply for a wedding license in New Hampshire without them present?
Yes! The state does make exceptions for this. Contact the clerk's office in the town or city you want to get married in, and they can help you expedite the process.
What's the best time of the year to elope in New Hampshire?
There is no wrong time to elope in New Hampshire! Seriously, it's such a beautiful state and each season shines in its own way. With everything from mountains to beautiful ocean shores, lakes and beaches, and rivers, campgrounds and charming New England towns. This tiny little state packs a lot of punch when it comes to beautiful places to get married. Let me know what you love, and I can help you with ideas of where to elope in New Hampshire!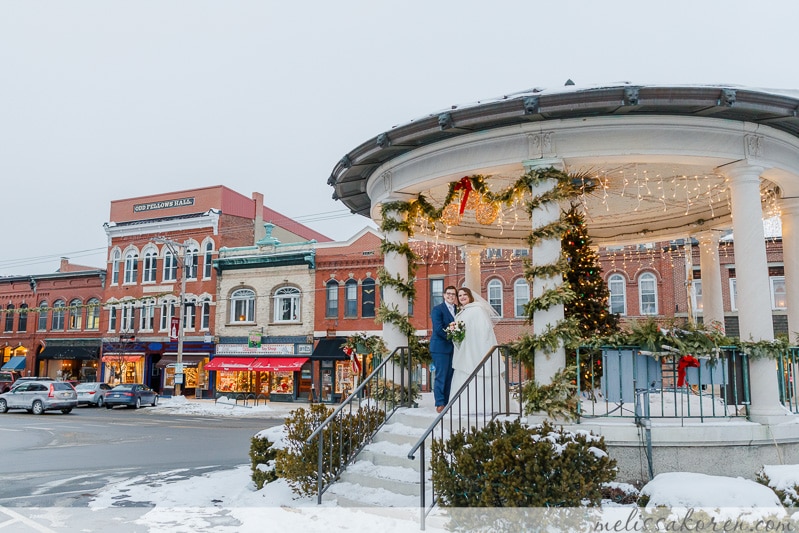 Recommended Vendors for Your New Hampshire Elopement
Vetted and heartily approved, these are some great people to work with for your elopement. I only pick people I know do their best to make your day the absolute best it can be because you deserve nothing less.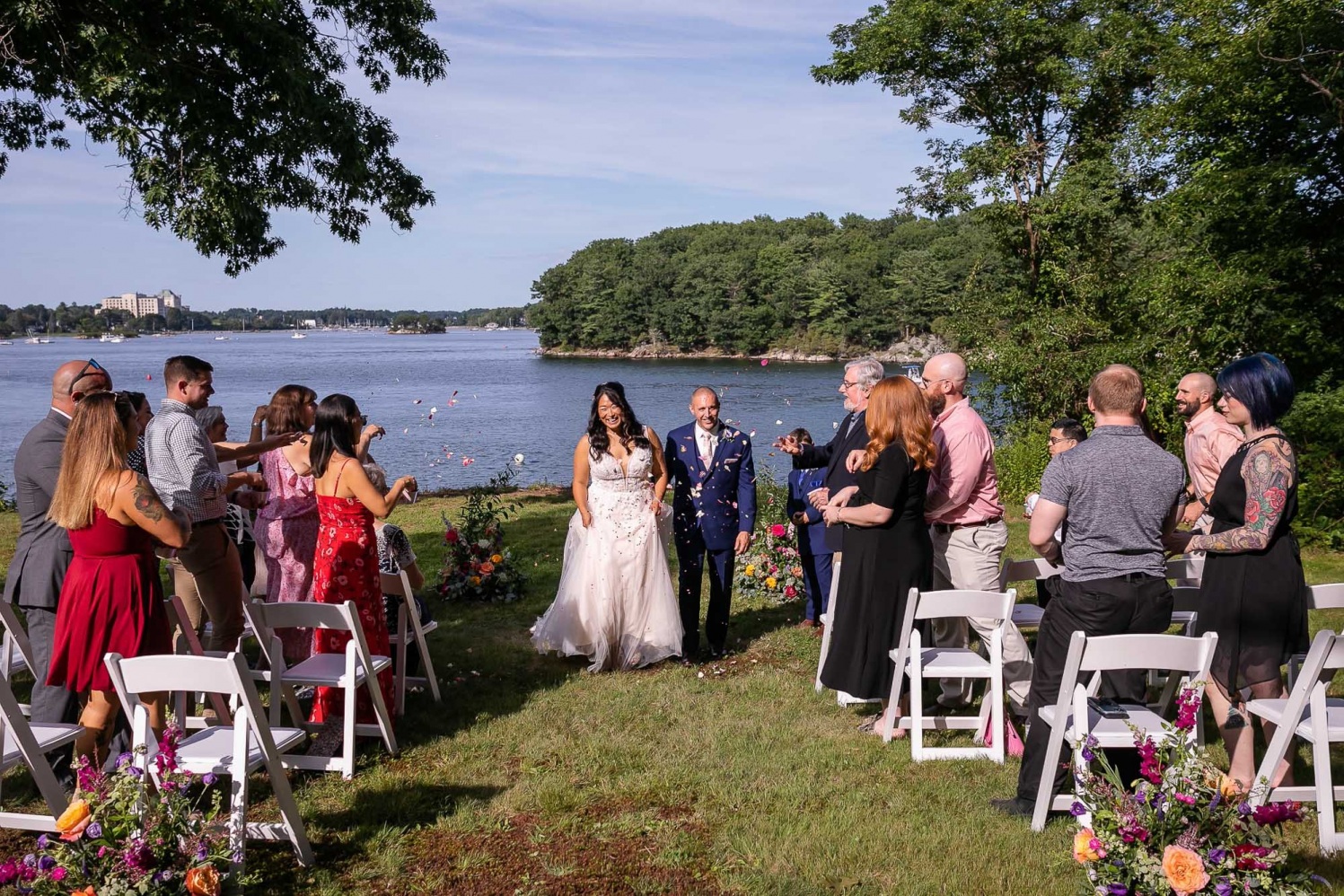 Flower Kiosk: They've been around forever for a good reason; (they were also MY wedding florist for a reason!) Flower Kiosk makes some of the most beautiful floral arrangements in the area. I've seen them work magic in every budget range!
Sweetened Memories: From Whoopie Pies to cupcakes to whimsical wedding cakes, Sweetened Memories always makes life delicious, and they are so lovely to work with.

DJ Jodi: It's a pretty good endorsement when your wedding photographer hired this DJ for her wedding back in the day. Her women-based crew will have your party rocking, guaranteed. I loved having her DJ our wedding, and I love working with her anytime.

Capers Catering: From traditional catering to tiny bites you can only dream of, Capers Catering is the pinnacle of delectable and innovative meals. They create the flavor you crave, but elevate it to the next level.
New Hampshire Elopement Photographer
Elopements speak to my heart because the people who plan them plan them with intention. They know what they want, they're not swayed by the "you shoulds" and the "helpful opinions" and they focus on the ultimate goal of surrounding themselves with their love and love from the most important people in the world with them.
Why have an elopement?
Elopements, micro-weddings, and smaller weddings do not mean settling for "less than" just because you are not having a larger or more traditional wedding! In fact (and here's the big secret about elopements), they allow you to focus and budget for the parts of the day that are the most important to you. Want to have that over-the-top bouquet? Go for it! Order those upgraded appetizers, buy the shoes of your dreams!
How much photography time do I need for an elopement?
When it comes to elopement coverage, I am there for you for however long you want me to be. Need just an hour? You got it. Want me there for more time to capture the celebration? I'm down for that. I'm there to capture every part of it while I am with you with my heart wide open, camera at the ready.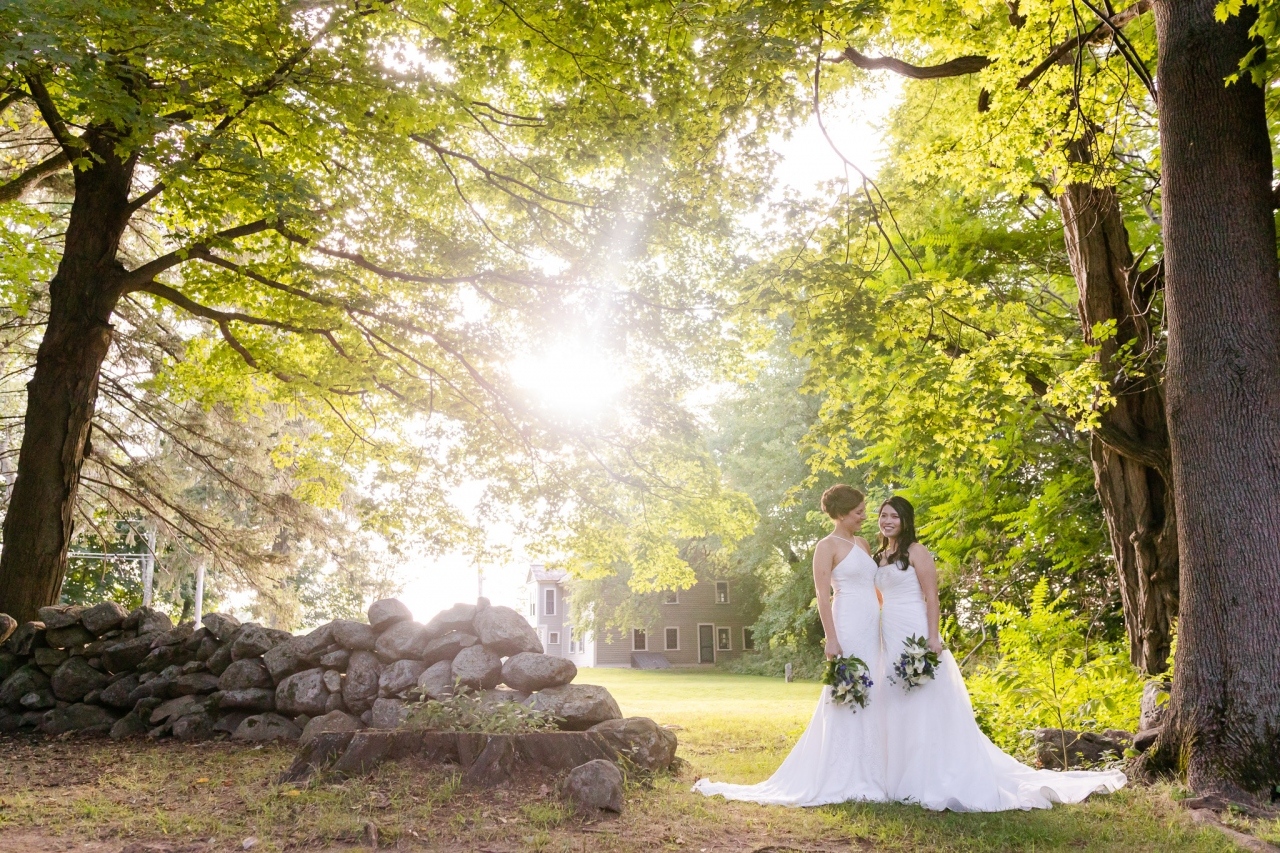 How far in advance do I need to book my elopement photography?
Think it's too late to book me for your upcoming engagement? I've literally had people call me the day before their elopement when they start to have that hinky feeling that their friend with a camera might not get all the photos they want, or not get their heads in the actual frame.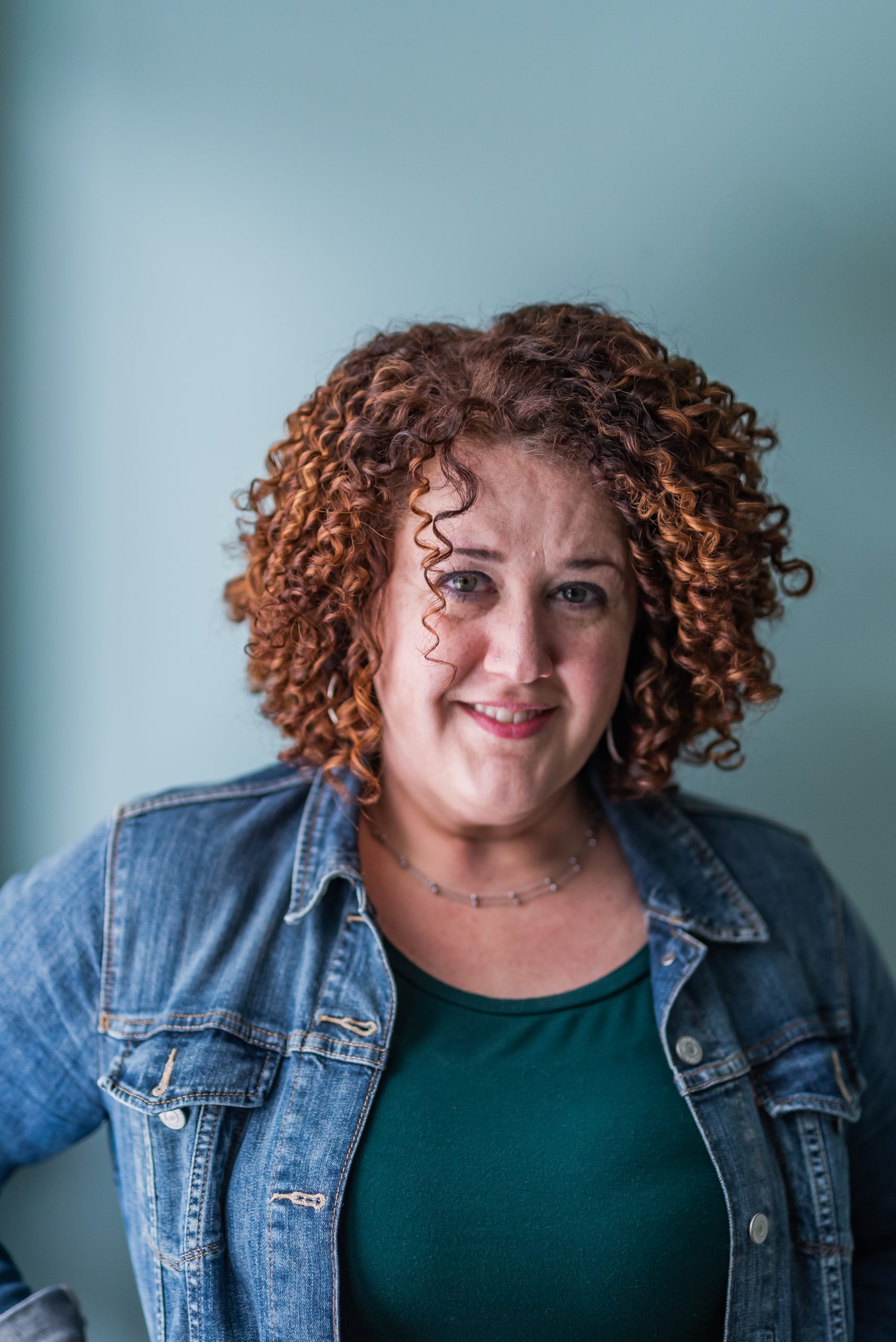 How do I book my elopement photography?
Like all great relationships, it starts with a conversation. Get in touch with me, or if you want to check availability first, you can shoot me a text at 603-969-2772. It's not scary, I promise! I feel equally as awkward meeting new people, but that awkwardness is nowhere near as strong as my excitement to learn about you and your plans!
I'm happy to help you with ideas, advice, and suggestions to make your Maine, Massachusetts or New Hampshire elopement everything you want it to be. I can't wait to meet you!


You might also like: Best Small Wedding Venues in New Hampshire & Nearby – LGBTQ-Friendly