There don't seem to be any famous and eloquent quotes about the beauty of New Hampshire, but there really should be.  Beth and Dan had the most lovely of surroundings at their Odiorne Point Wedding in Rye, NH and I can't find the right words to simply summarize how absolutely engaging it was. The weather was pristine – a light breeze off the ocean kept the full sunshine feeling warm but not boiling.  Puffy cotton ball clouds bespeckled the blue skies.  The grasses were lush and green as could be.  And happiness abounded everywhere.  Especially between Beth and Dan.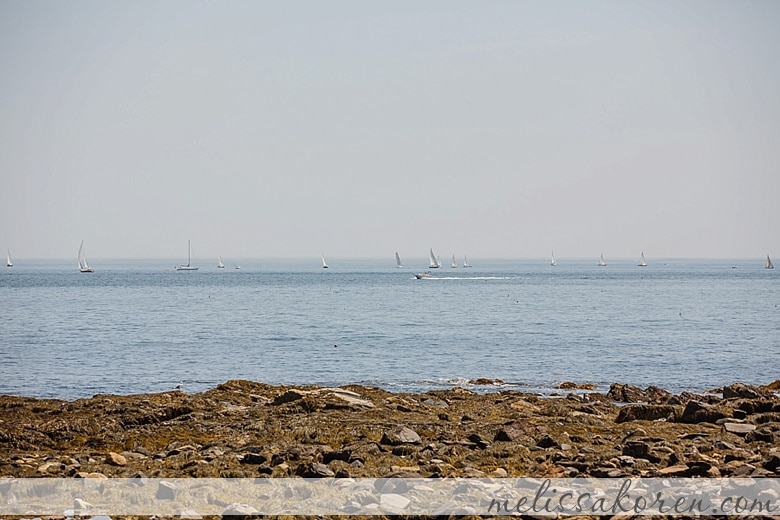 They found a private pocket for their first look as Beth delicately approached Dan for the reveal of her sweet lace and chiffon dress.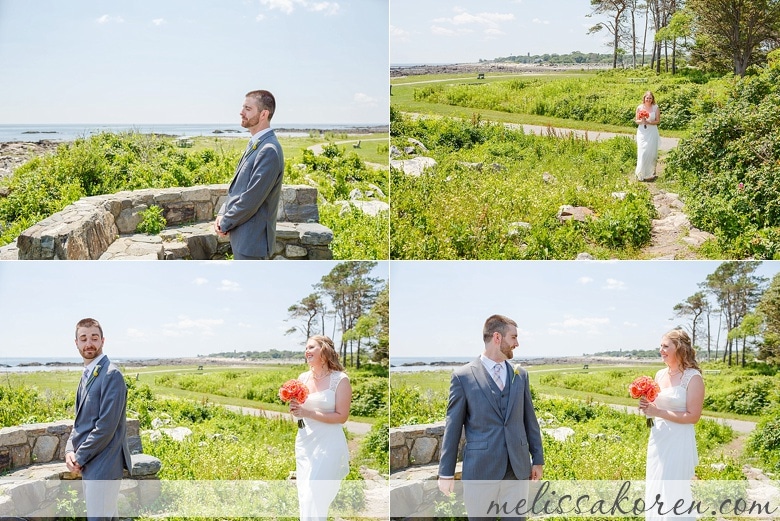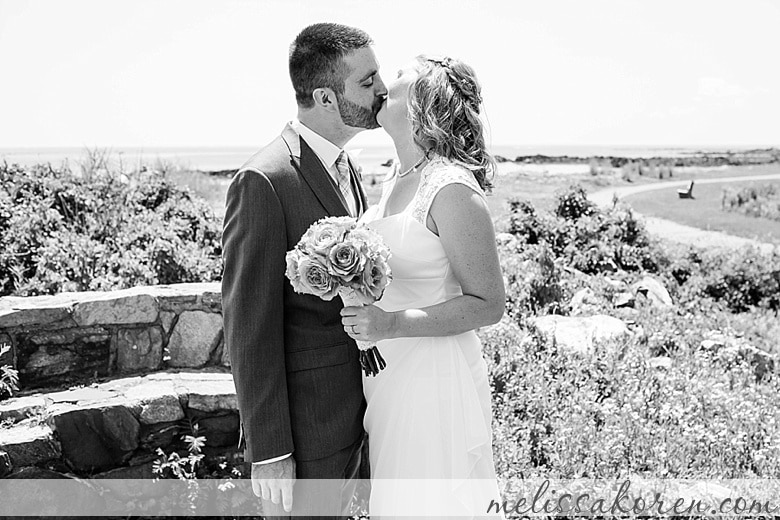 Just look at those smiles! And the pop of color those awesome flowers adds – the flowers that the bride did on her own!!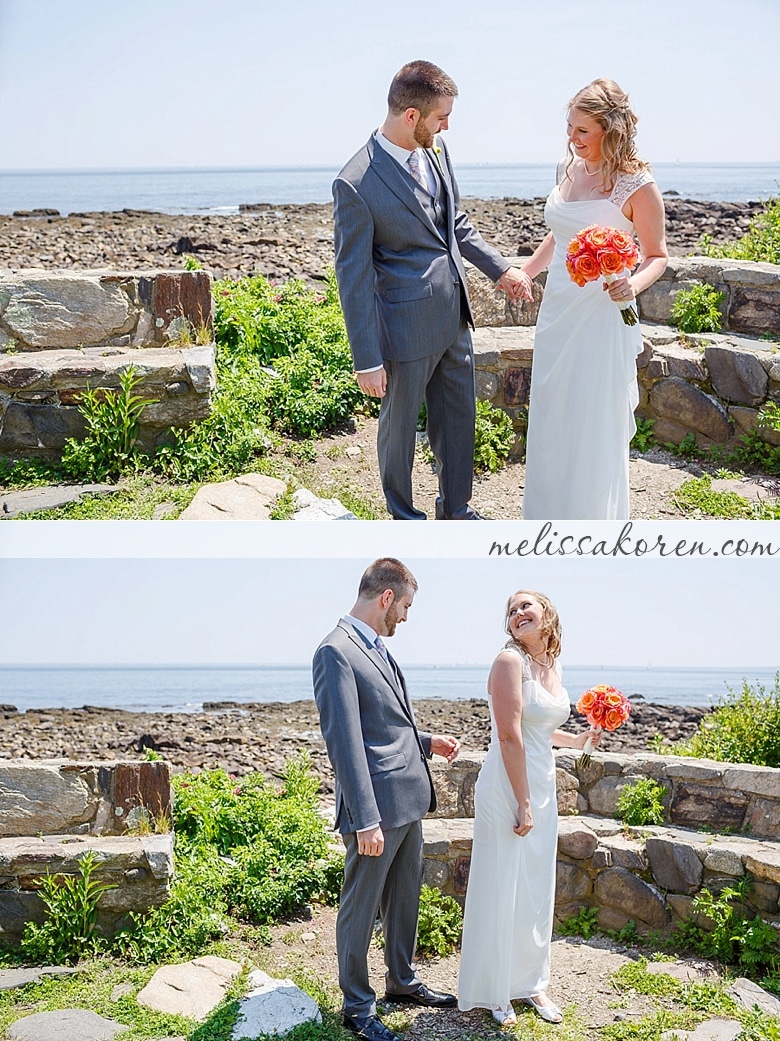 After the first look we had time before the ceremony to explore a little more of nature's perfection.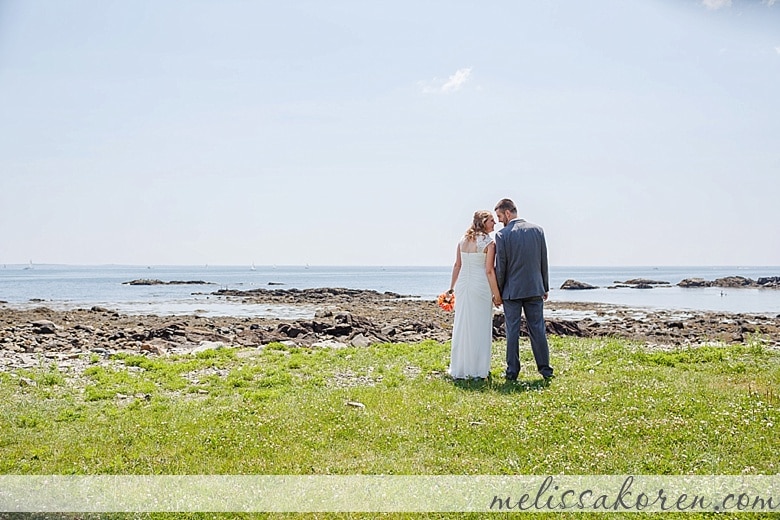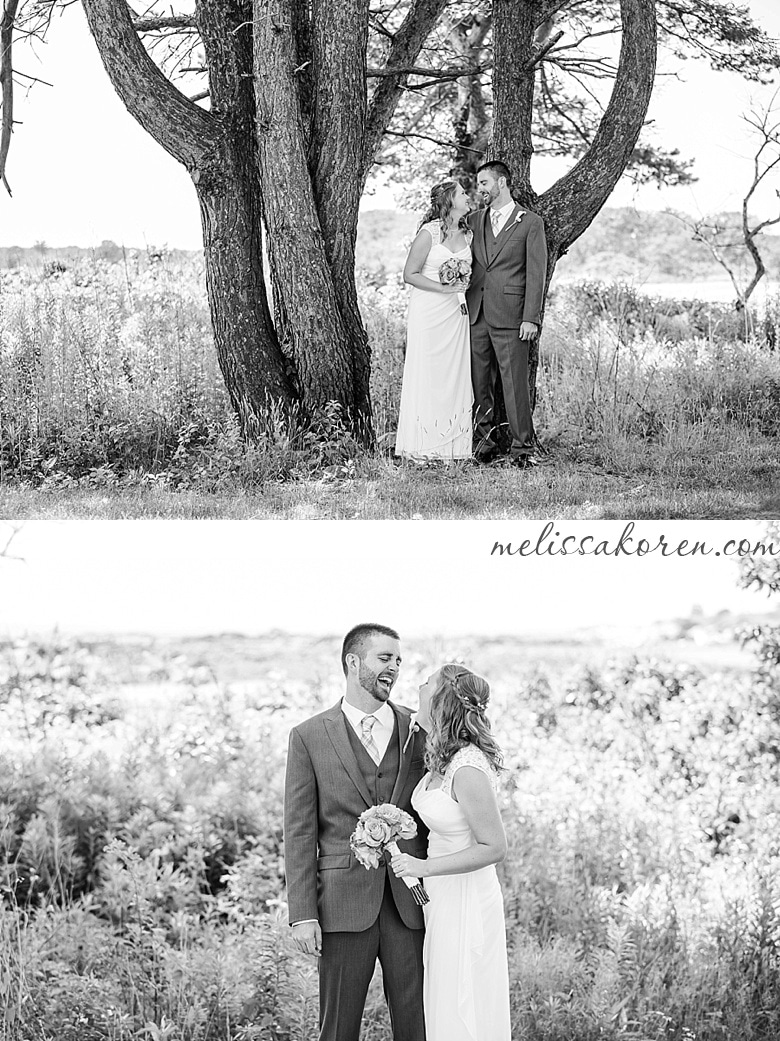 This is one of my favorite pictures ever.  I love those trees. And the rock wall. And when I instructed them to 'go over there and make those trees look good' they melted right into each other sway of the wind swept tree.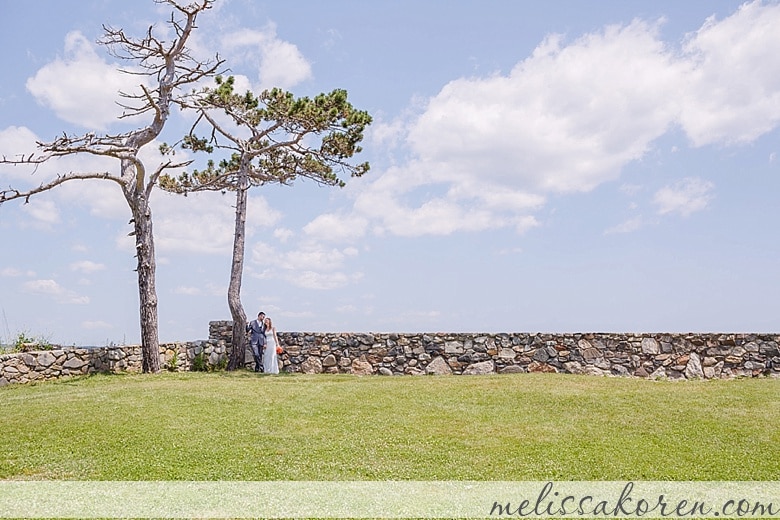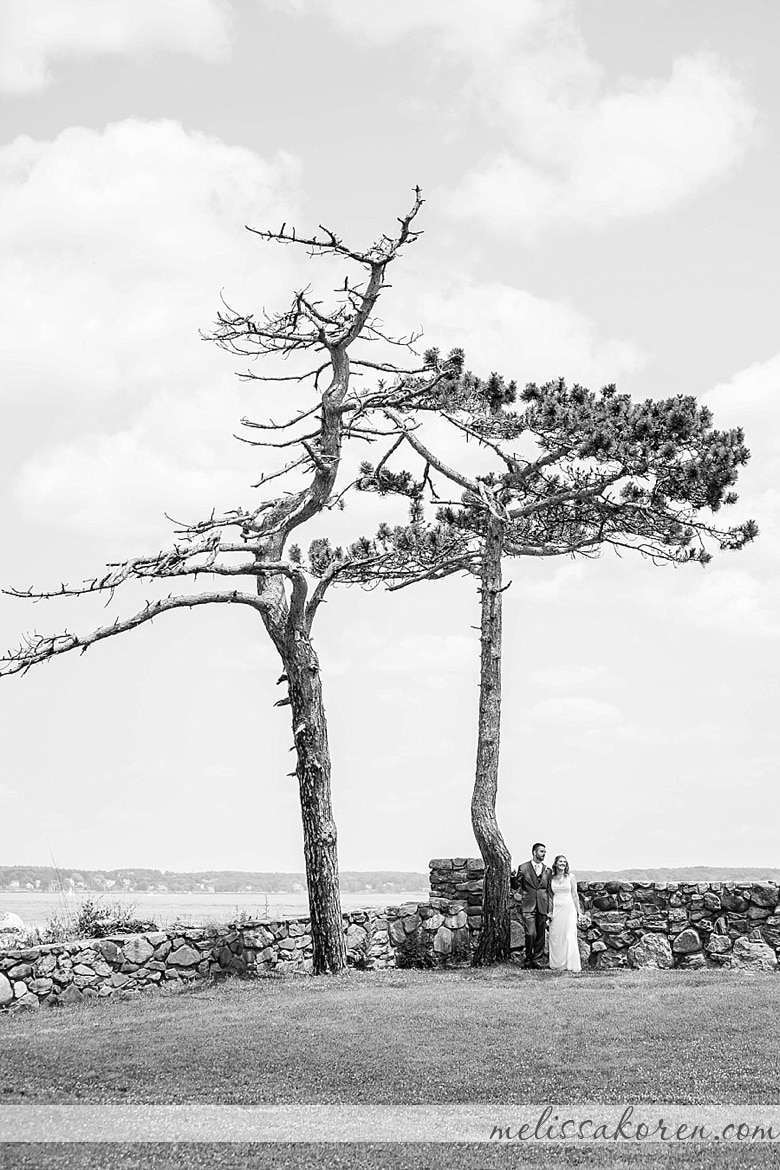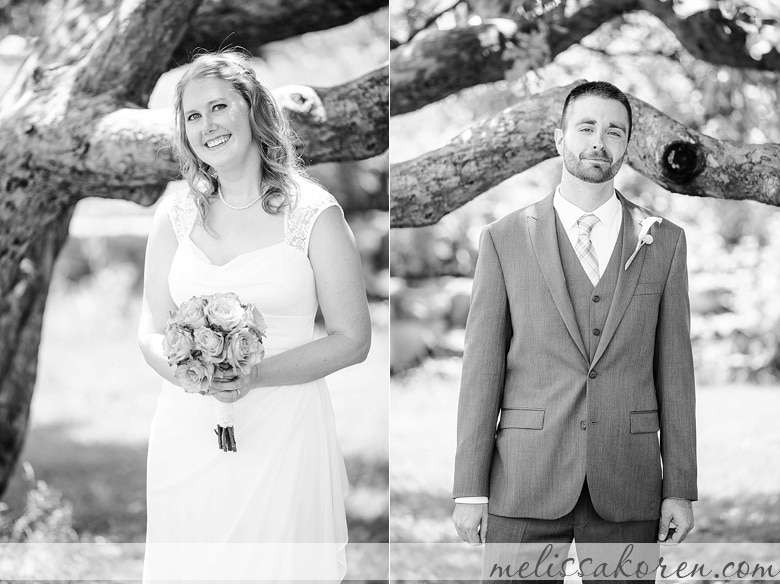 And then it was time to get married!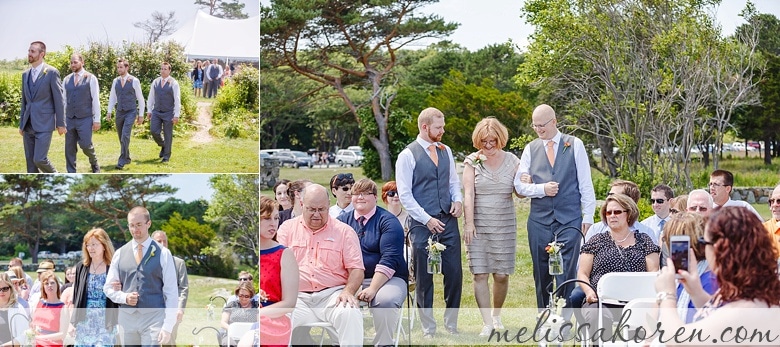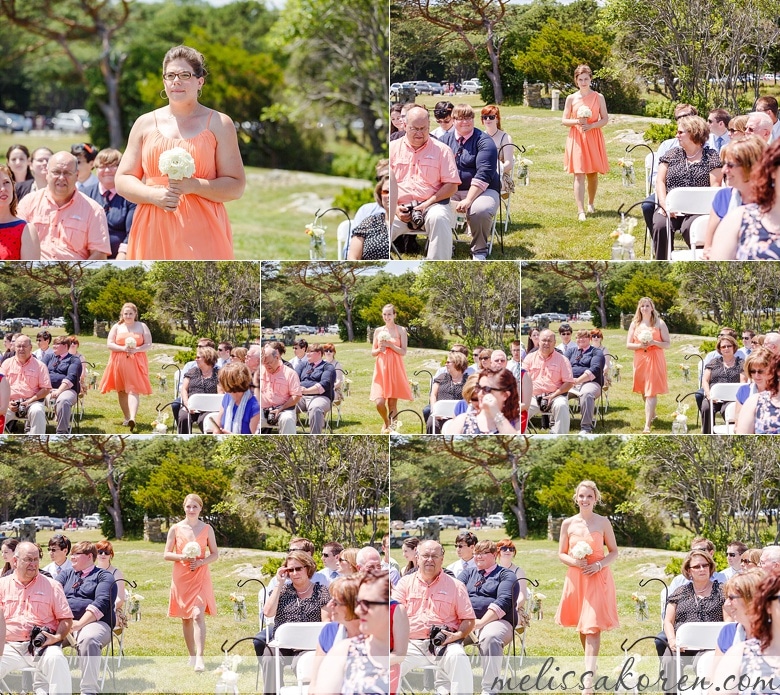 The ring bearer was setting the cuteness factor bar PRETTY high.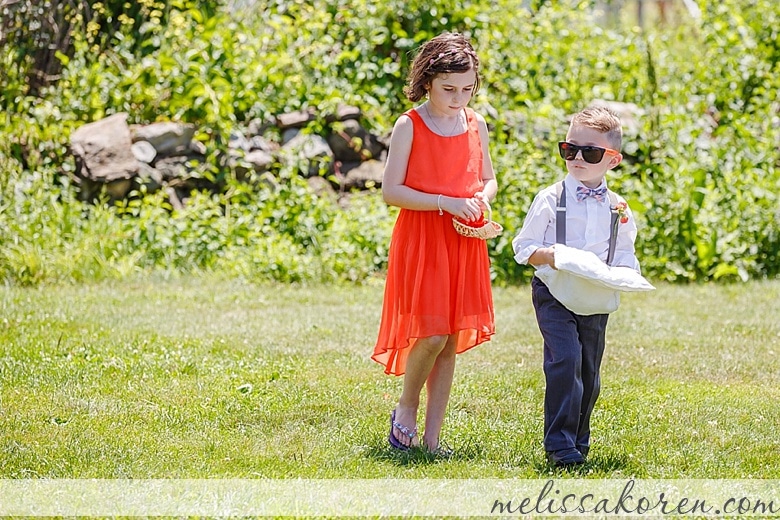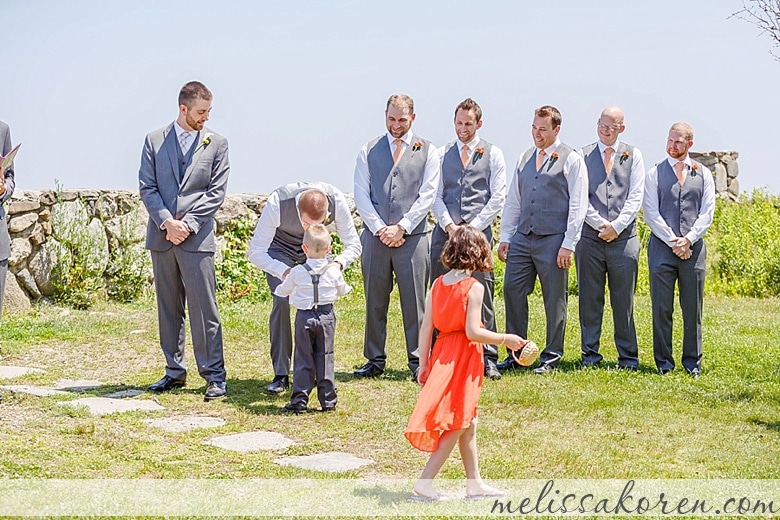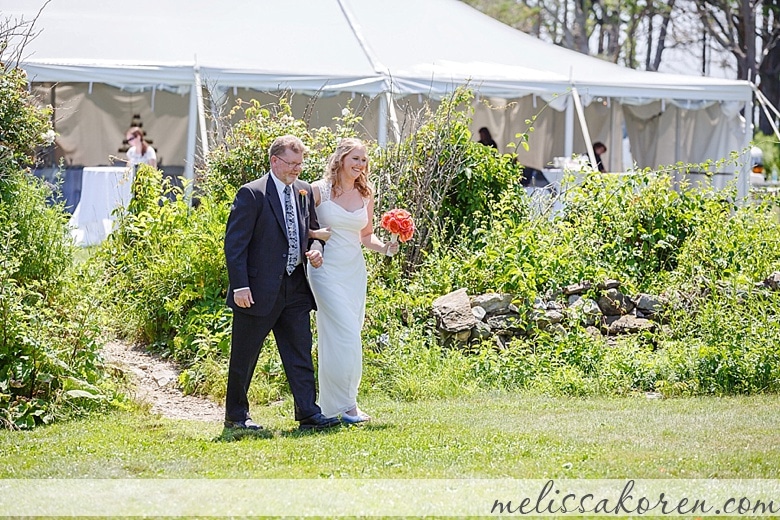 Further proof that a first look doesn't take away from the moment when a groom sees his bride walking down the aisle. He's totally smitten.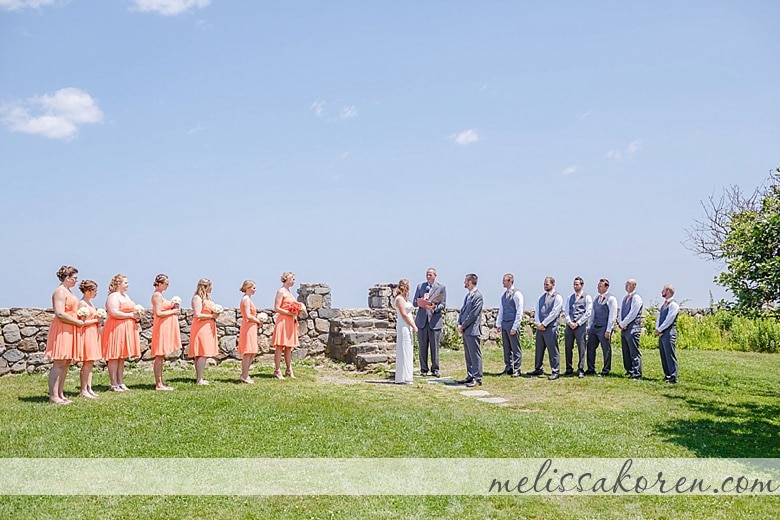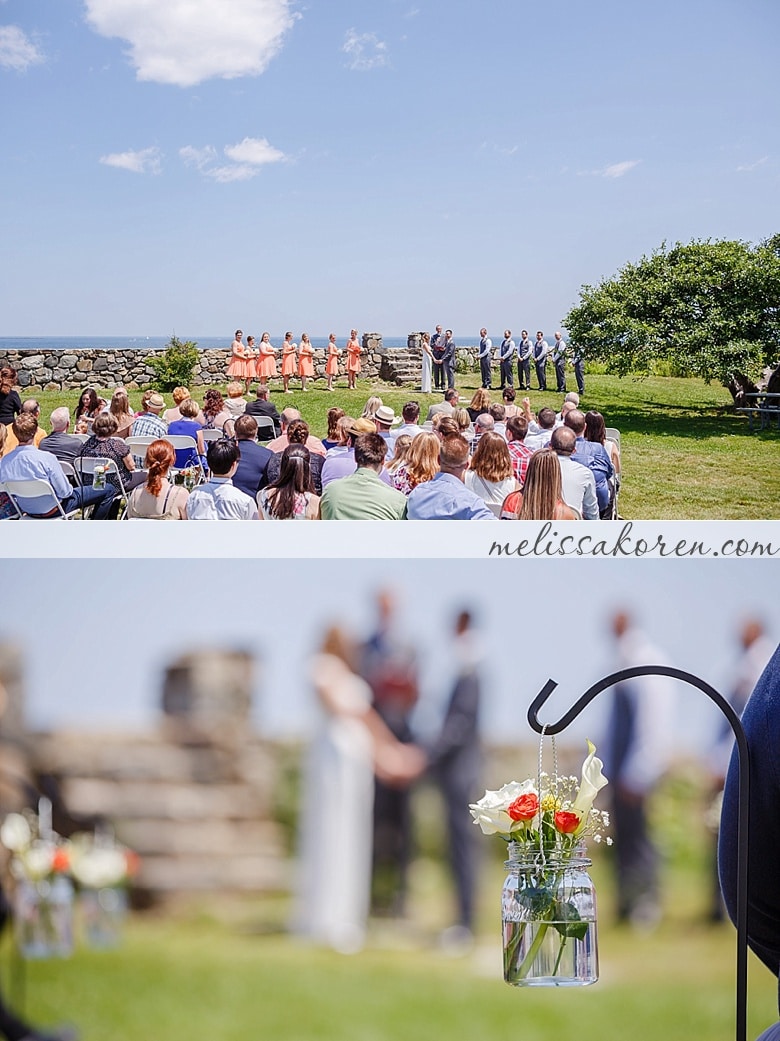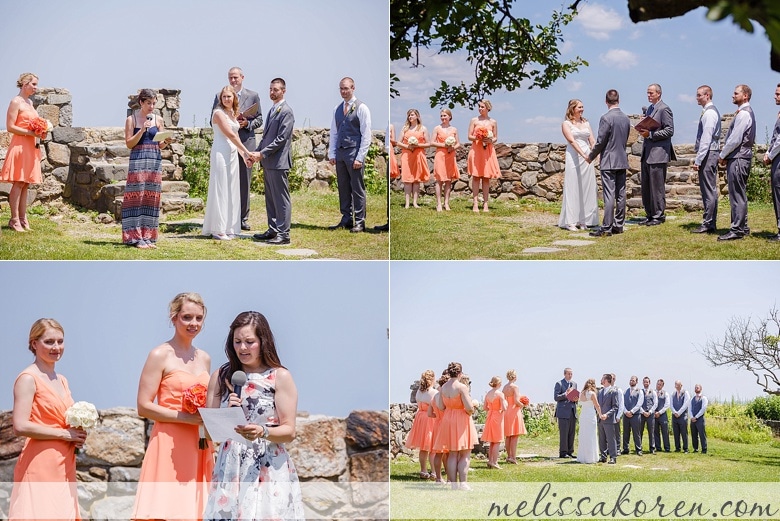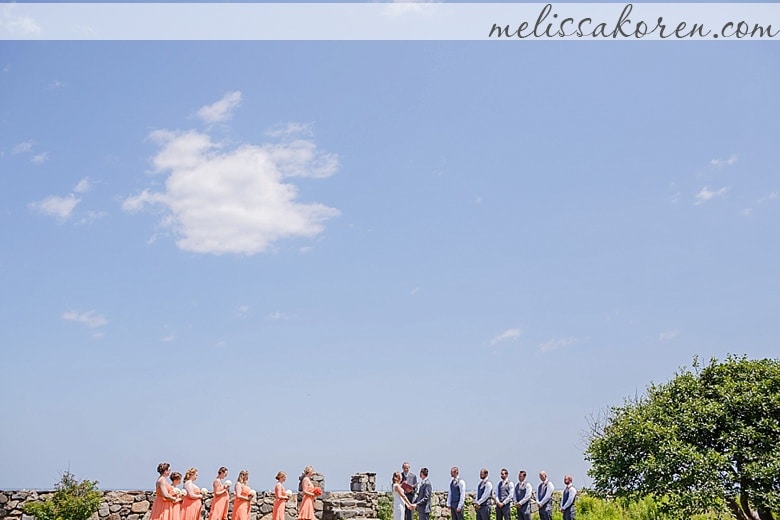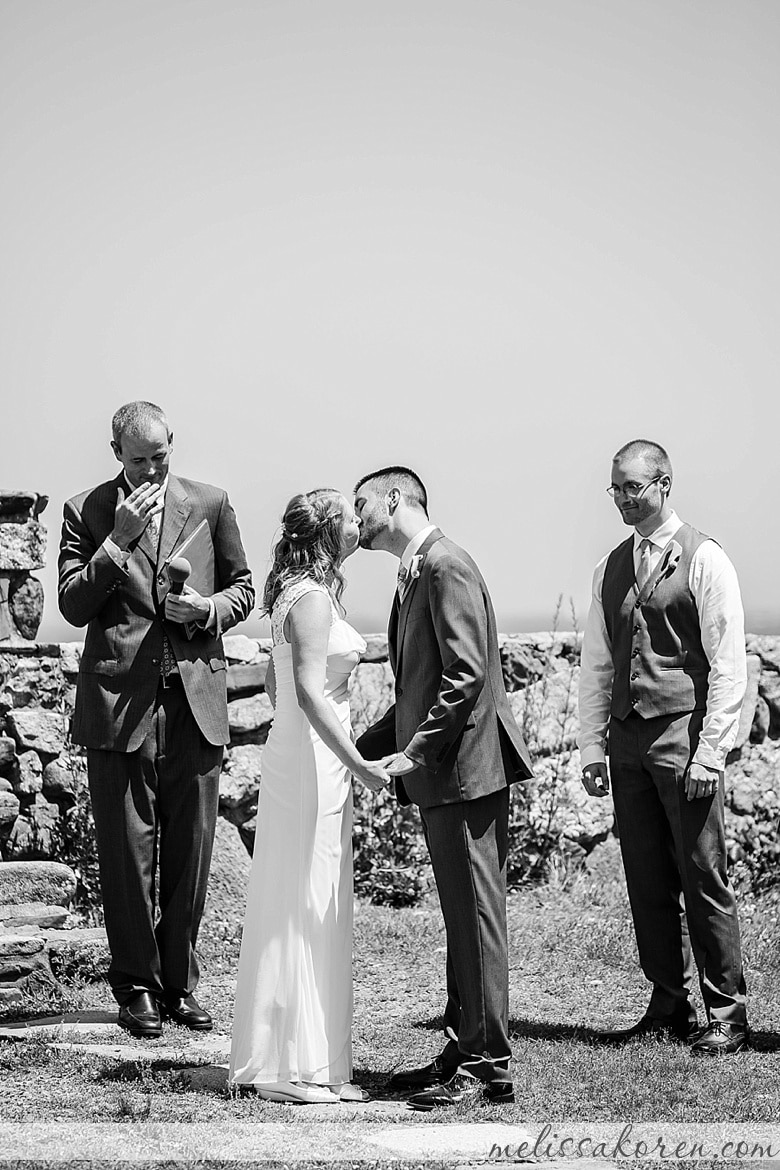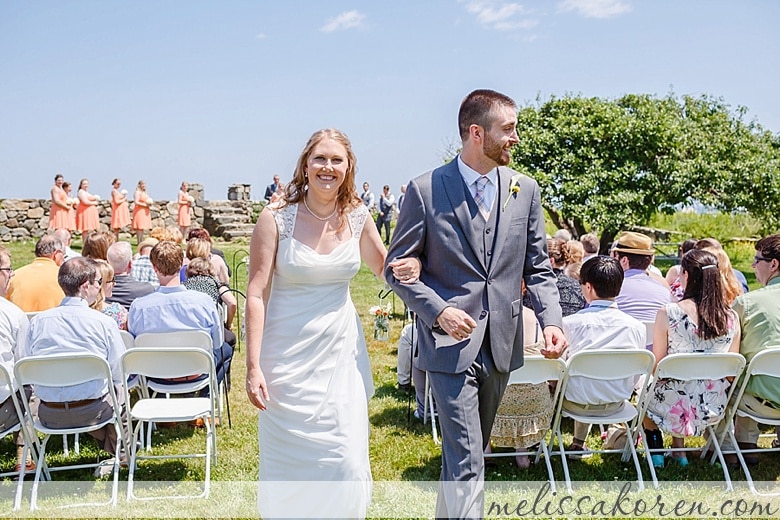 They walked away arm in arm but stopped all of a sudden because they needed a kiss.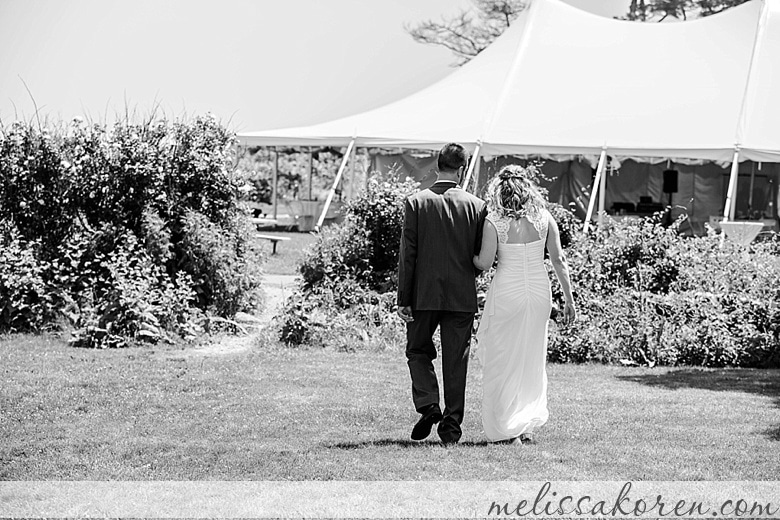 Romance personified!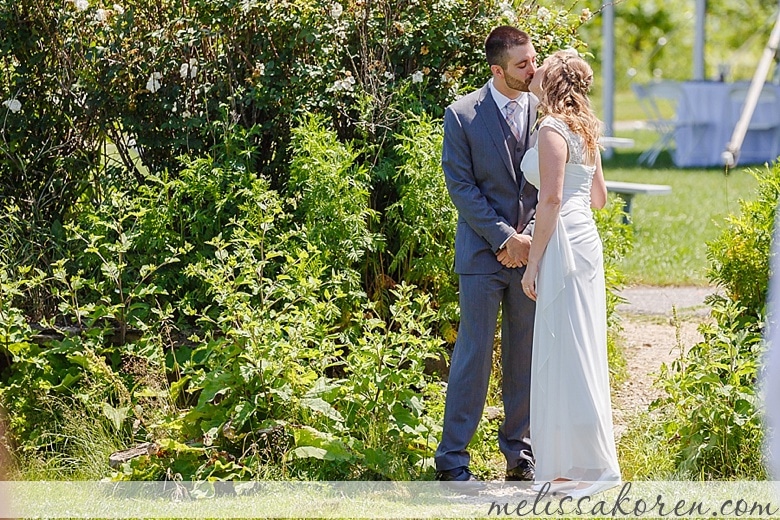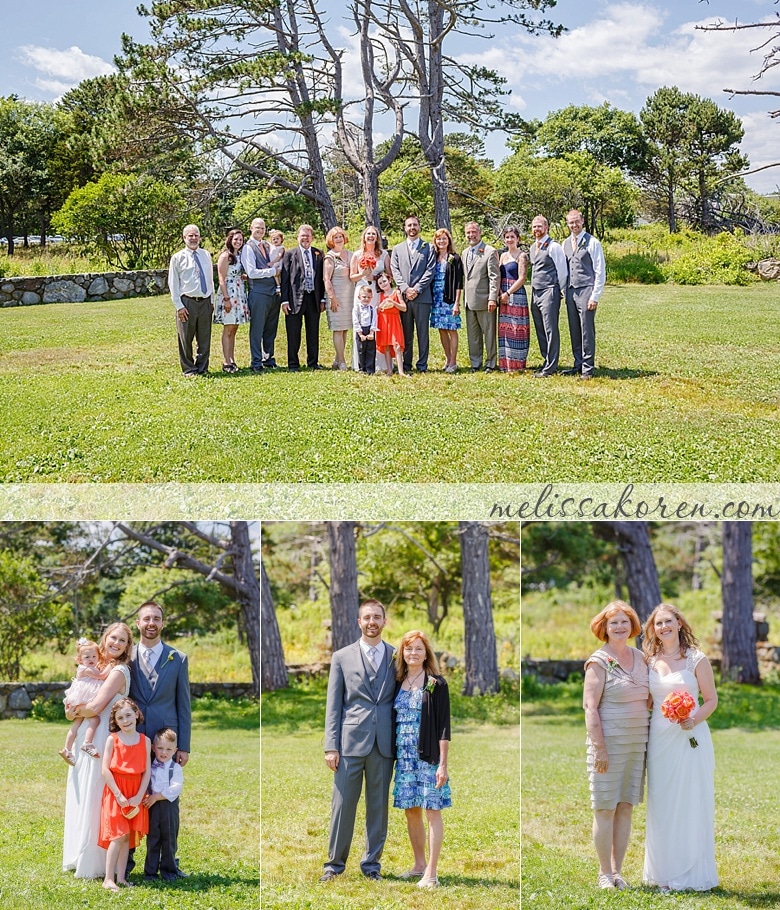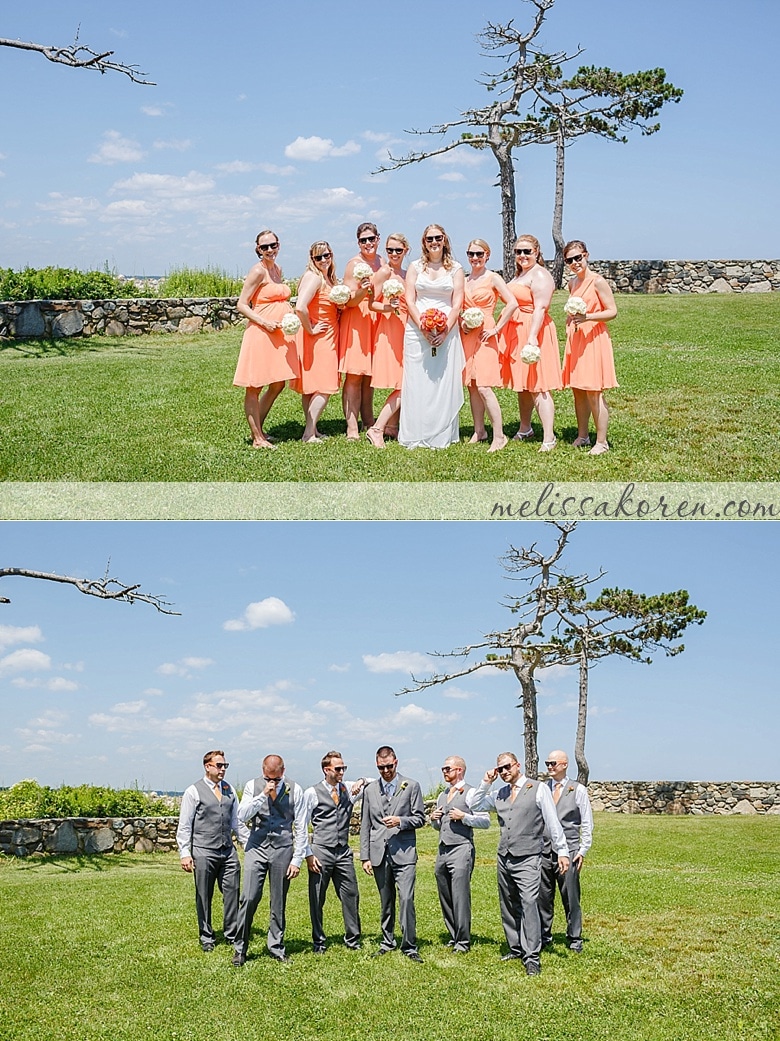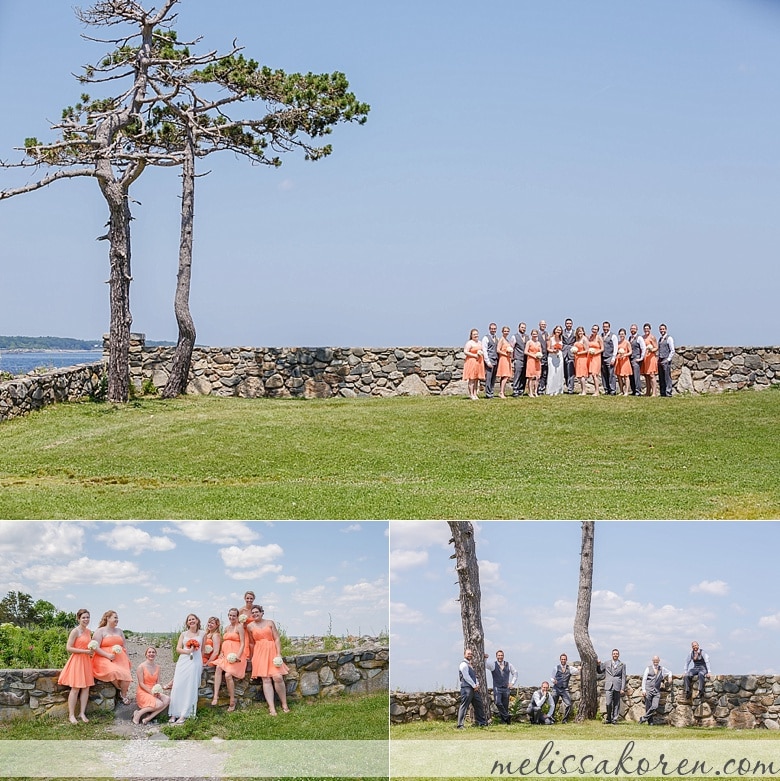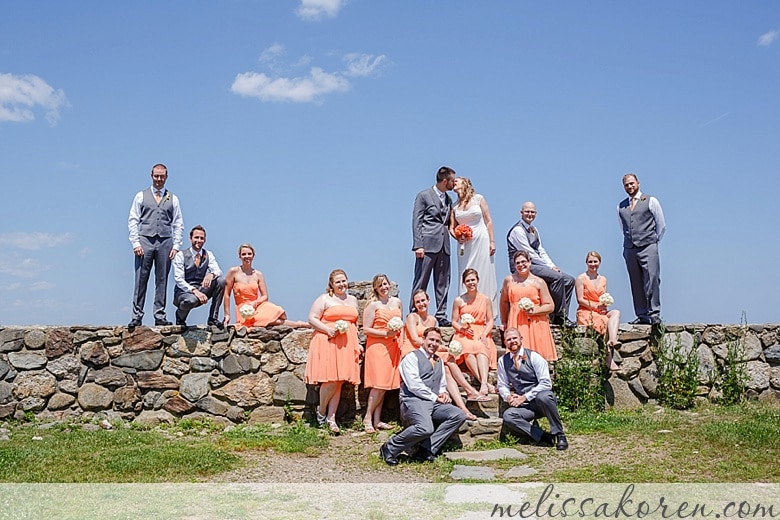 Wedding selfie! (no selfie stick needed)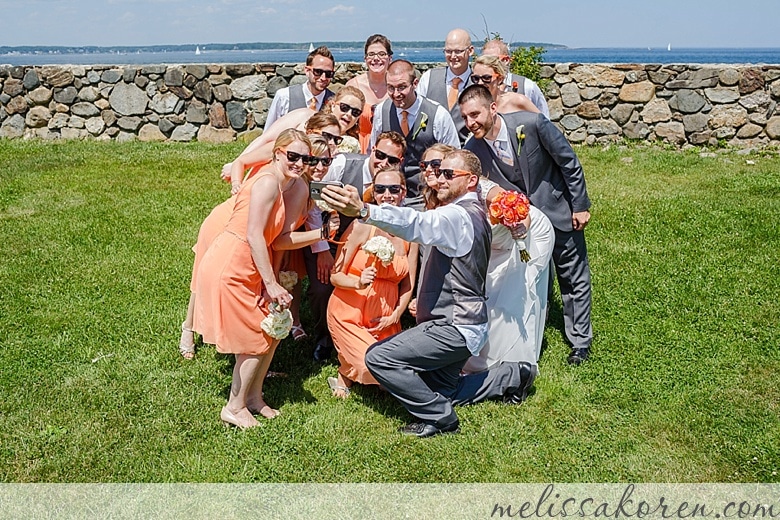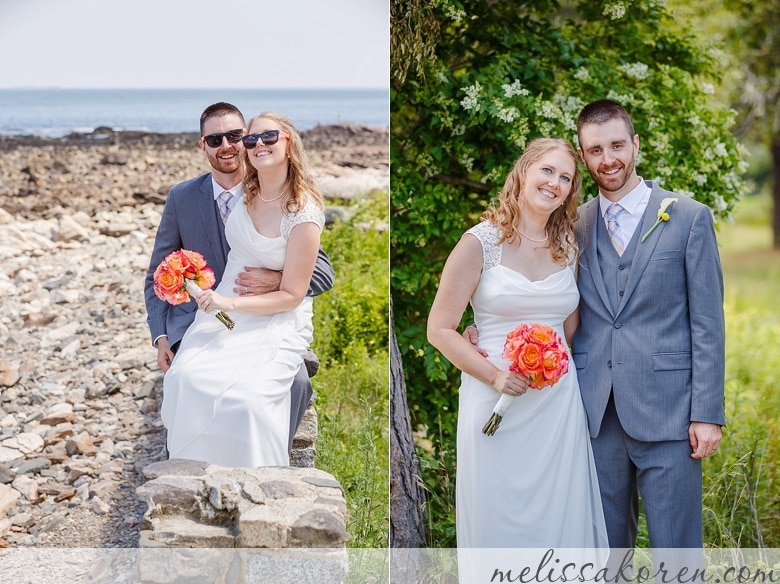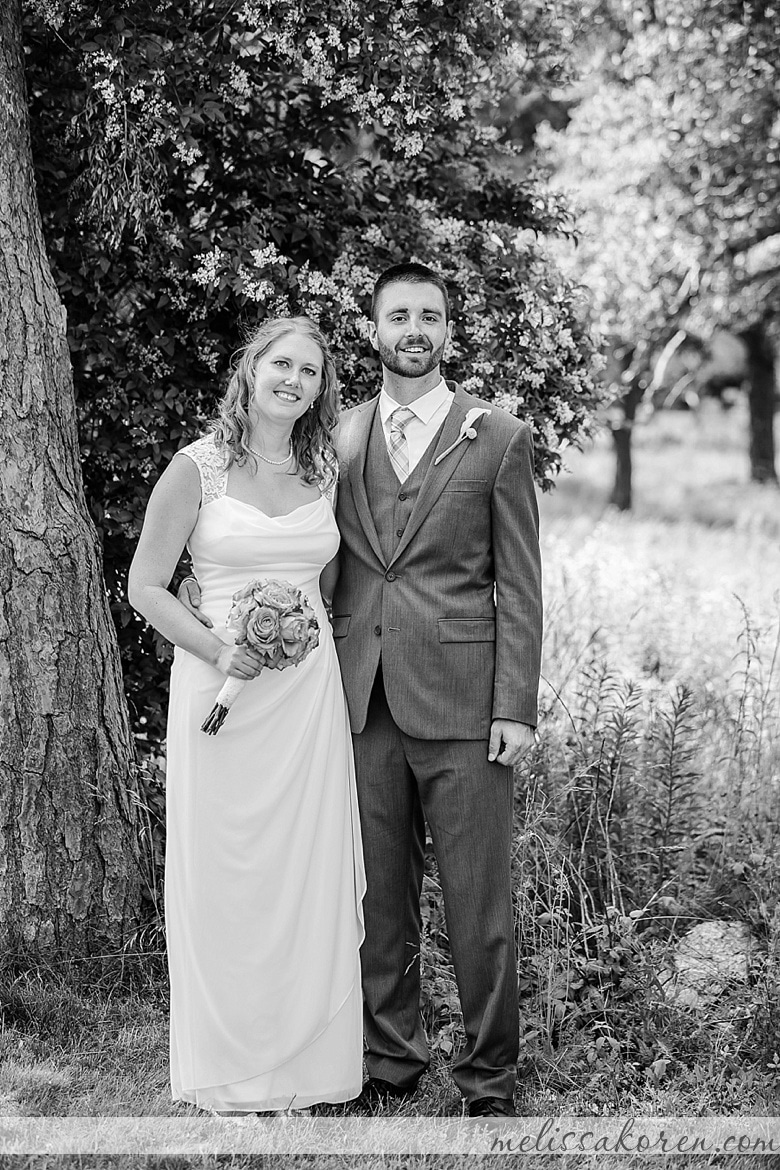 The sweet centerpieces of bud vases and small nosegays was delightful.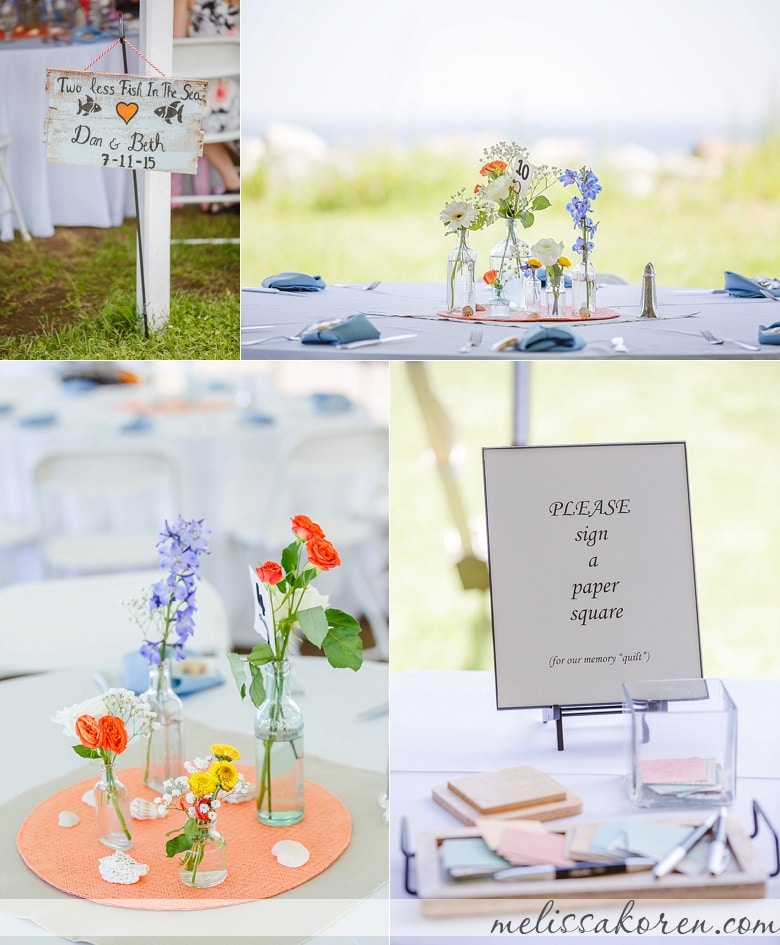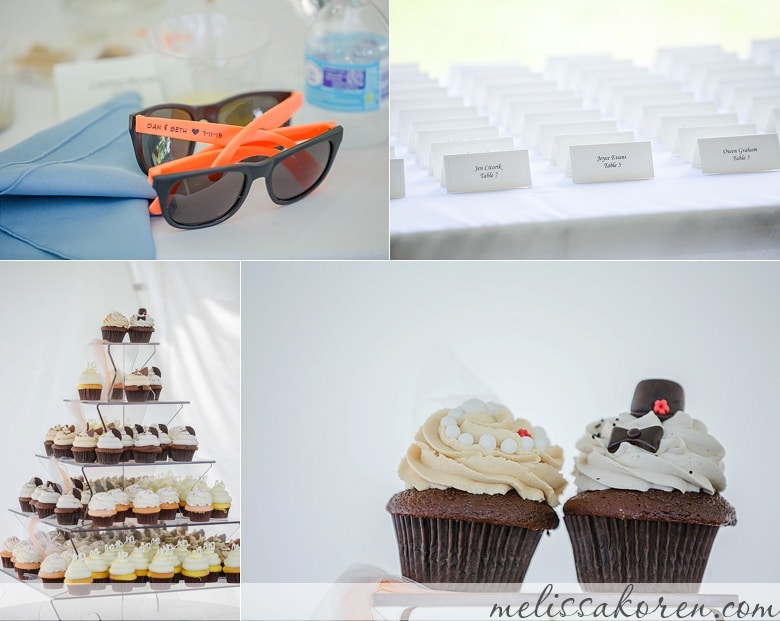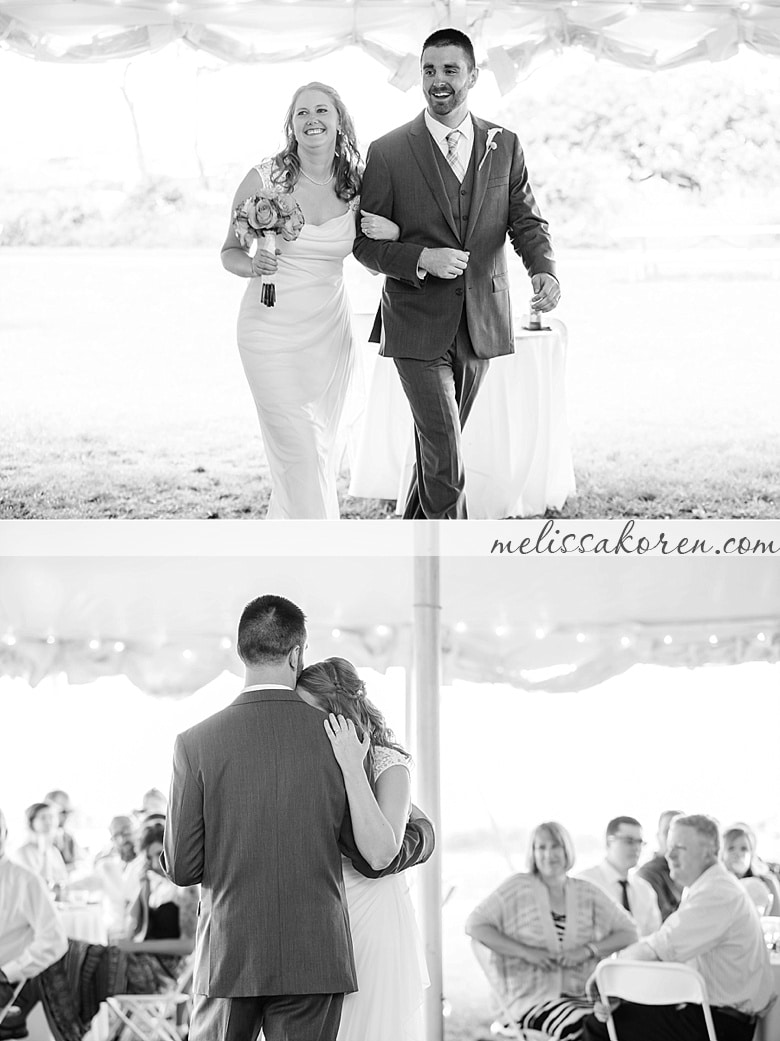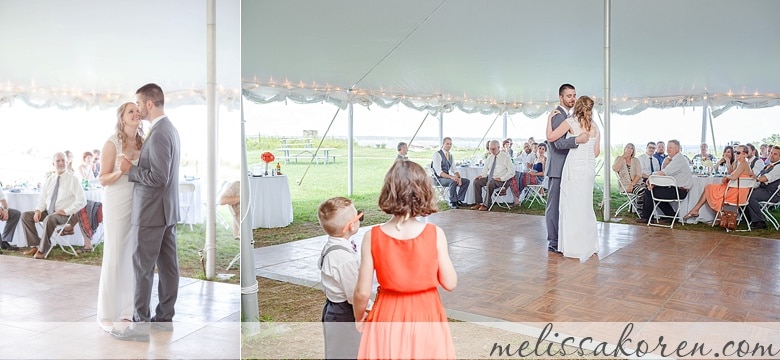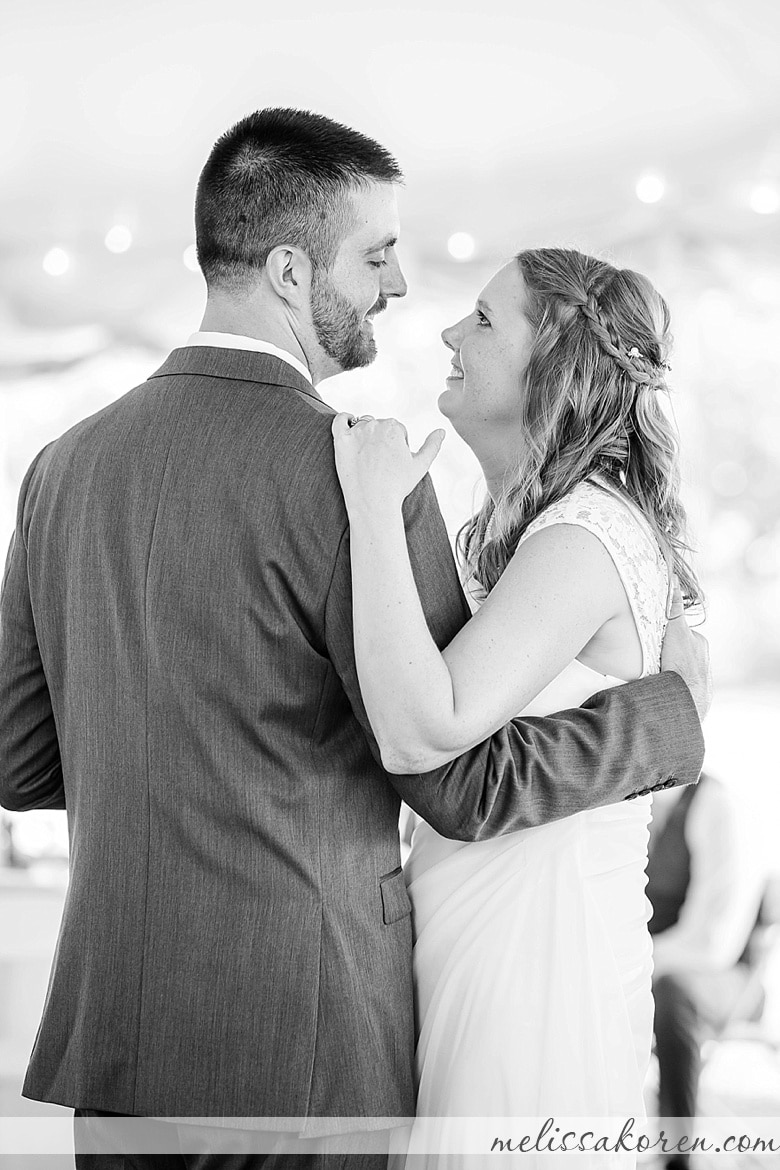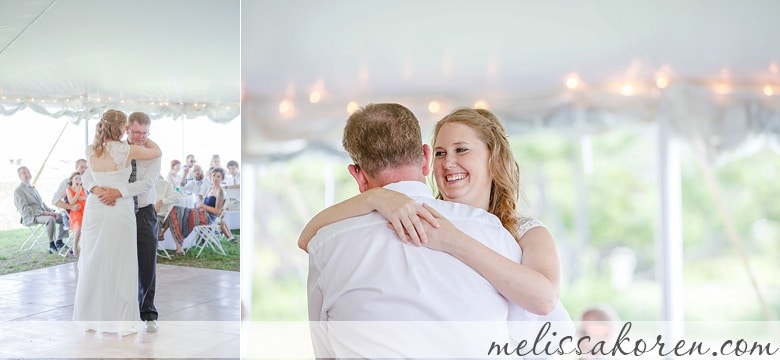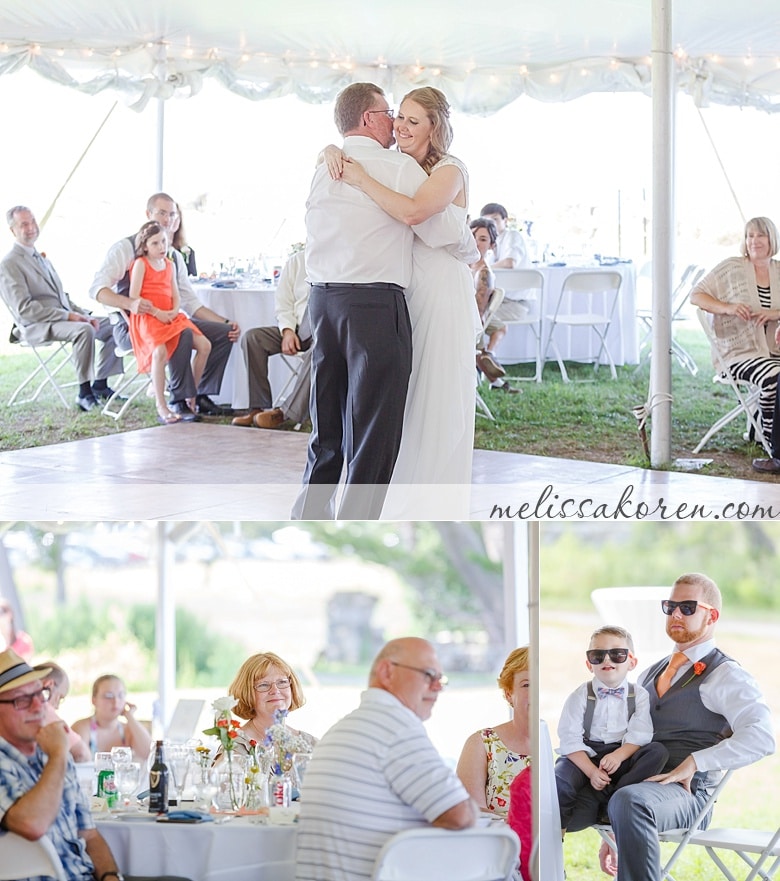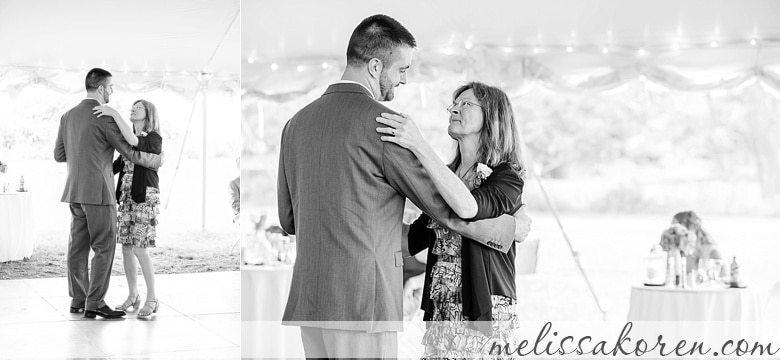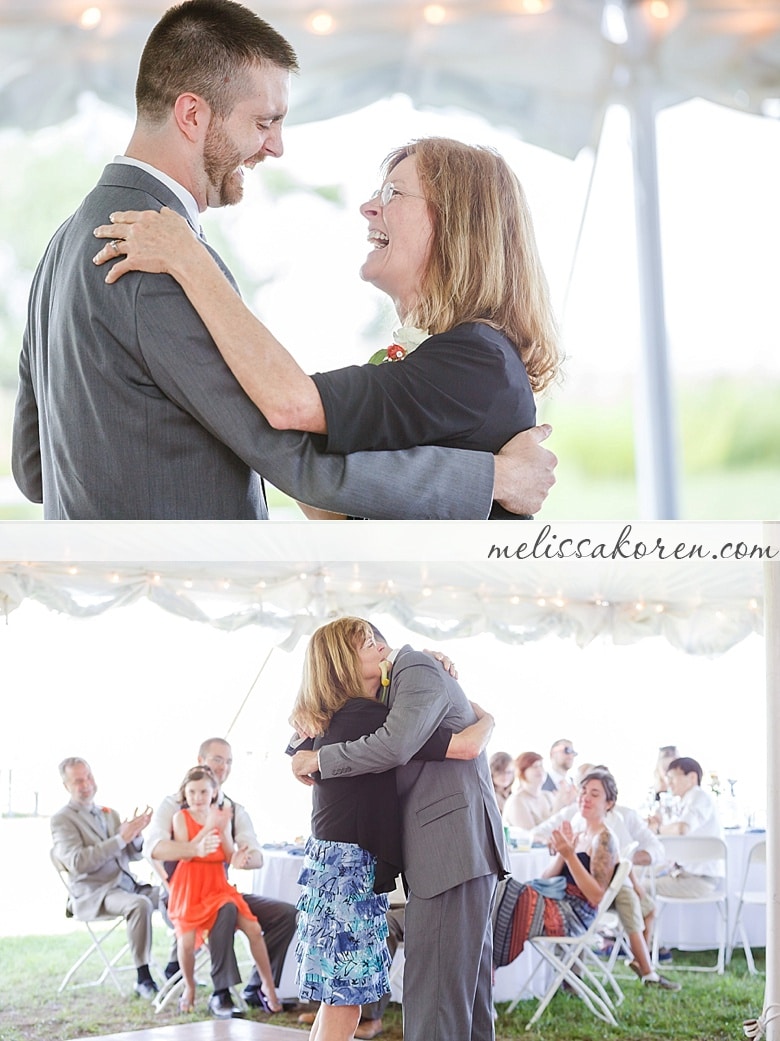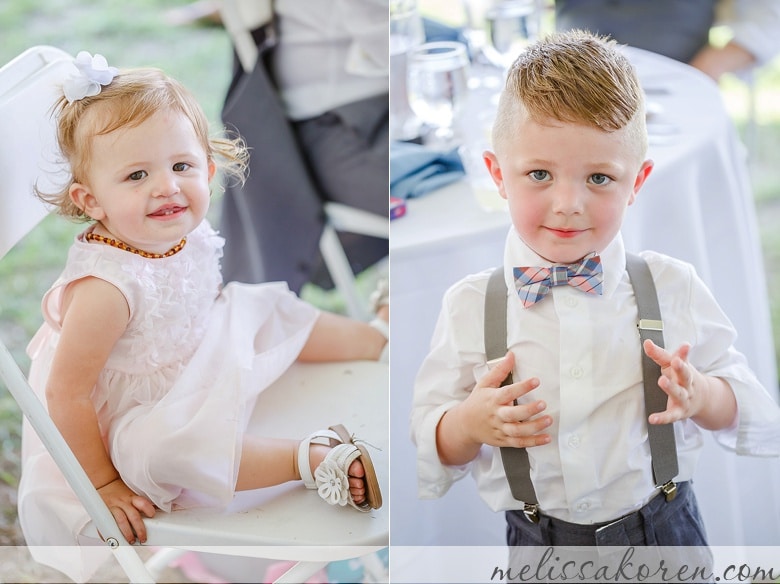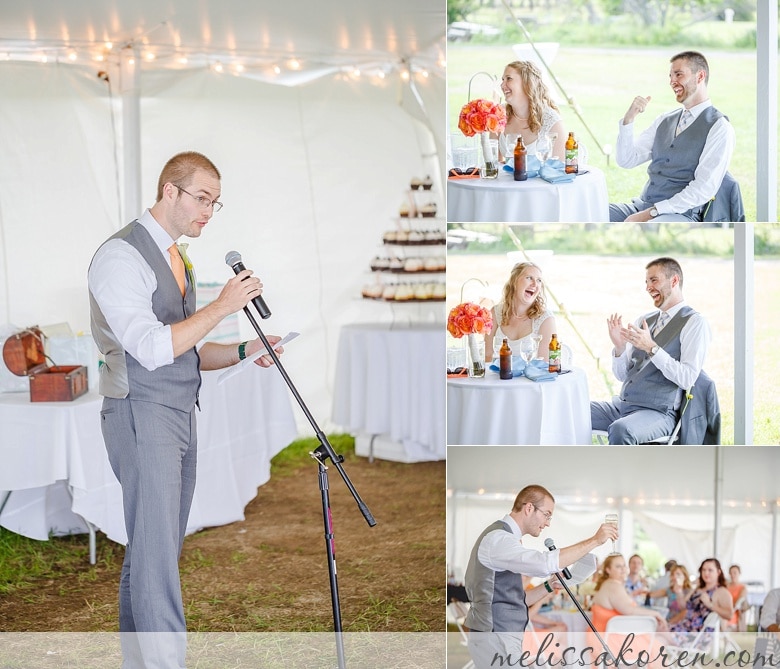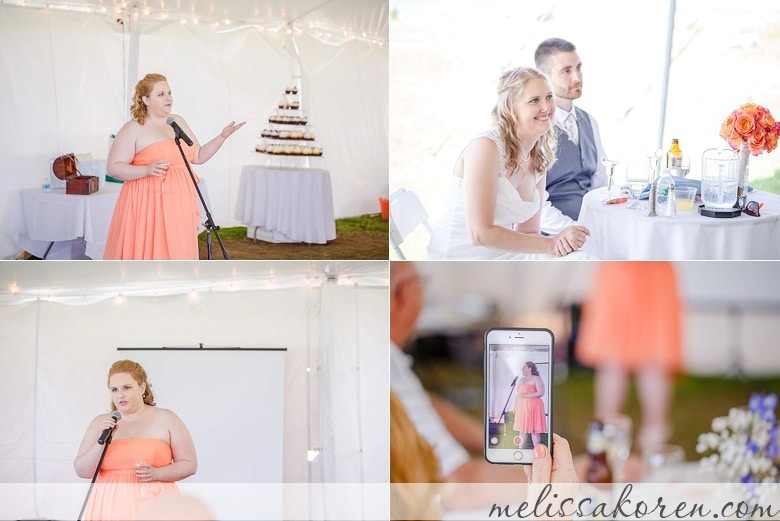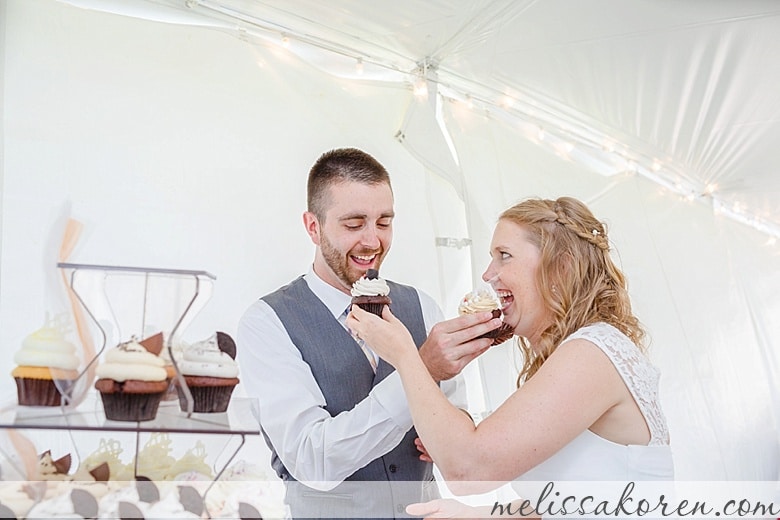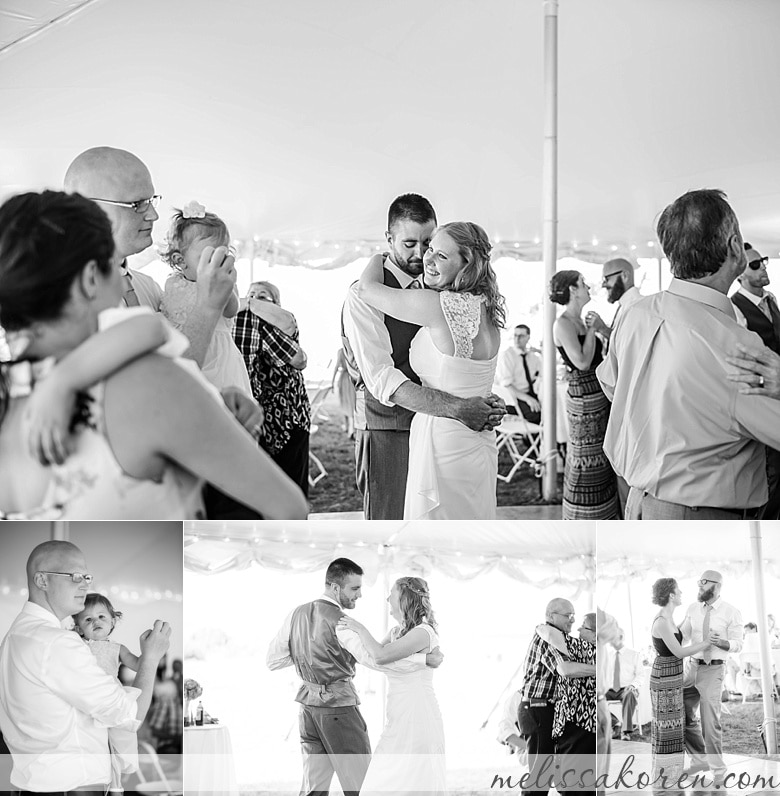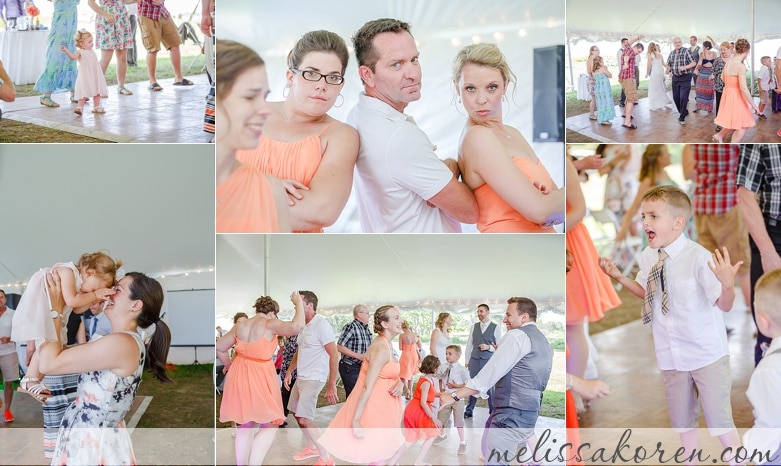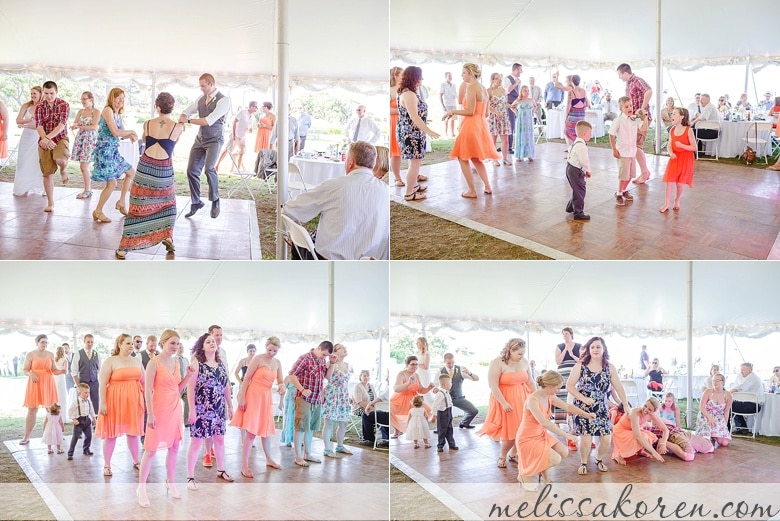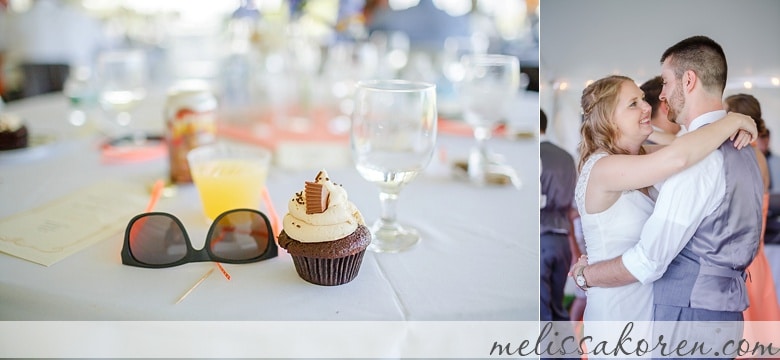 Everything about their day was delectable. From the sunglasses, to the cornhole, to the HOLY YUM cupcakes it was all perfectly suited to Beth & Dan.  And perfectly executed by Laurie Mantegari at Every Day Details.  It was my first time working with Laurie, but she's wonderful so I hope it's not my last!
Event Coordinator: Laurie Mantegari – Every Day Details
Officiant: Friend
Florist: Bride! 🙂
Congratulations Beth & Dan – thank you for having me along on your chocolate peanut butter adventure!
~xoxo melissakoren