Kate & Jake Eloped! Some of my favorite emails are Tuesday morning notes that say – 'Hi, we love your work. We're eloping on Saturday and you're exactly what we're looking for. Please say you're free!' And thankfully I was! It would have been a shame to miss this NH Spring Oceanside Wedding. They were open to the where and so I happily suggested the Odiorne State Park Boat launch. A beautiful section of the NH State Park that has a winding trail to your own private Narnia.
The day was downright chilly for late mid-May but we kept ourselves warm with a walk and a lot of laughter. We met at the parking area and headed off to the trail to find just the right marrying place.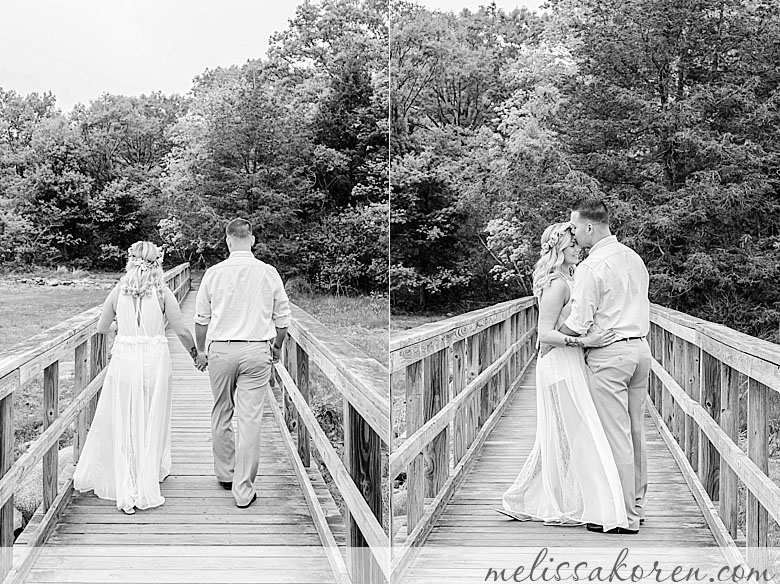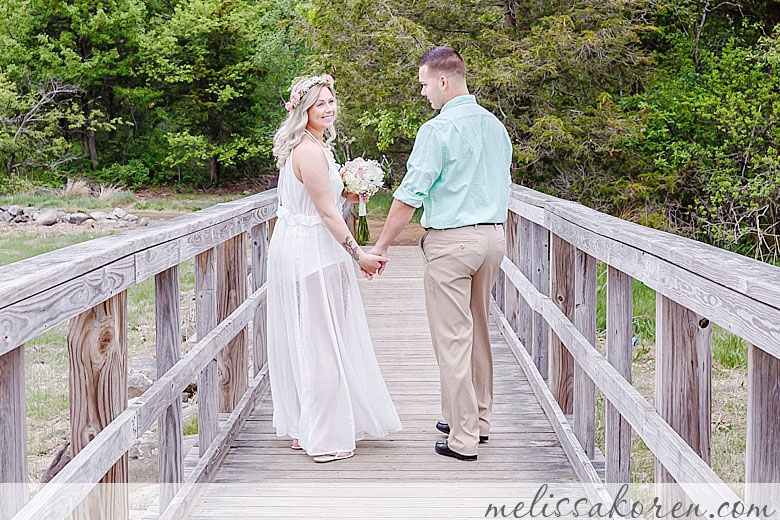 This looks good!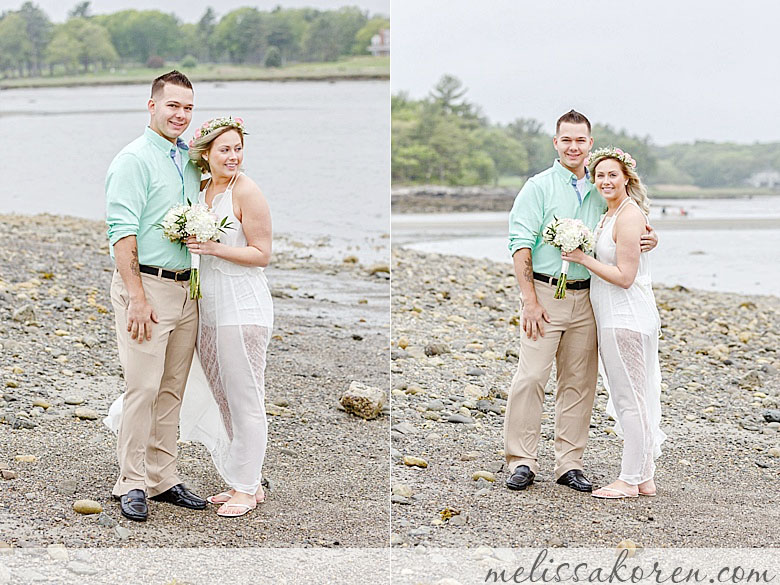 Let's get you married! It was great to see Sharon Curole from Weddings with Spirit again. She was the officiant at Katie & Lowell's Backyard NH Wedding!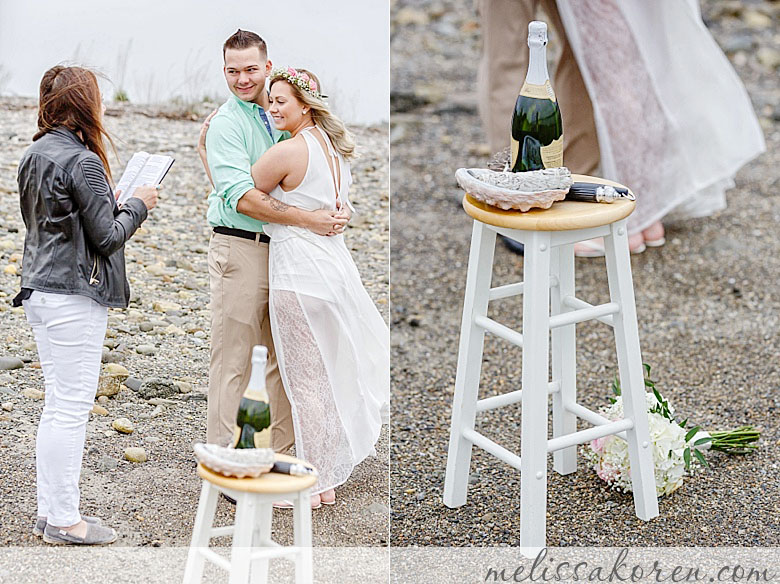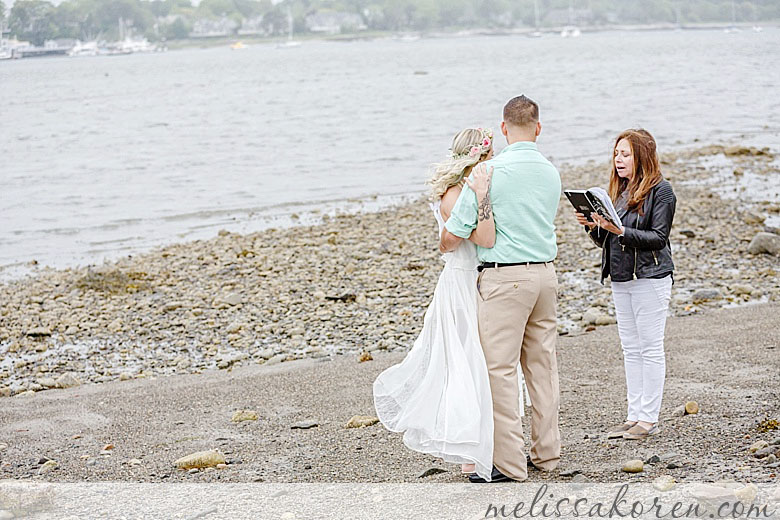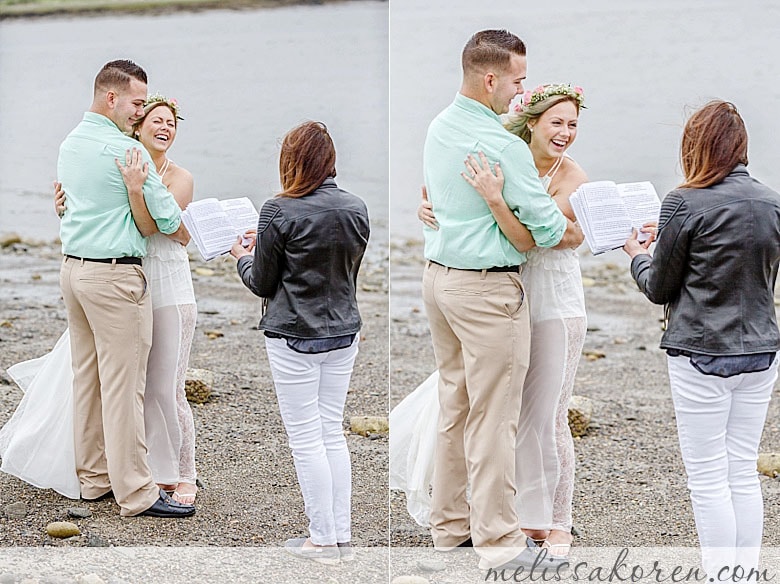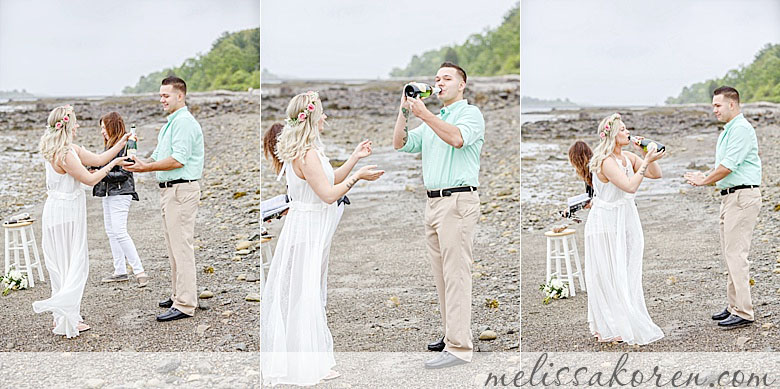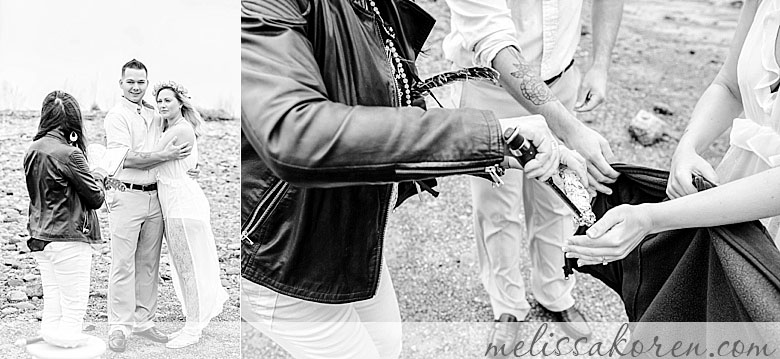 It was a little too windy to light the sage, but we gave it the old college try.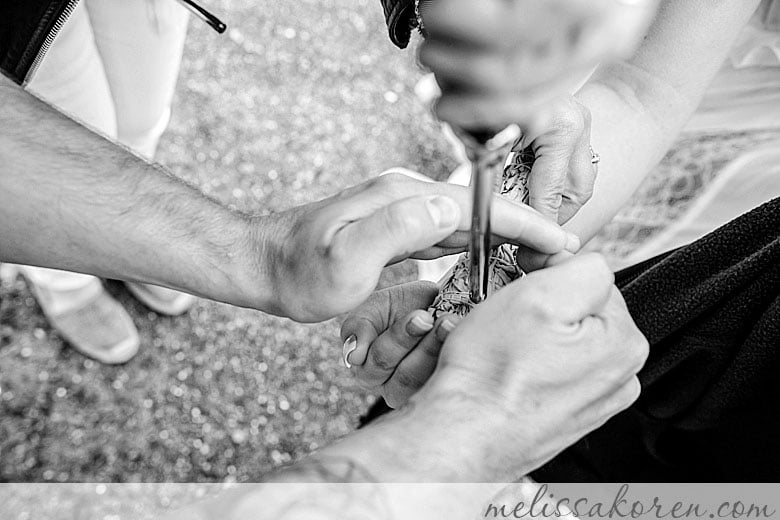 SWAK!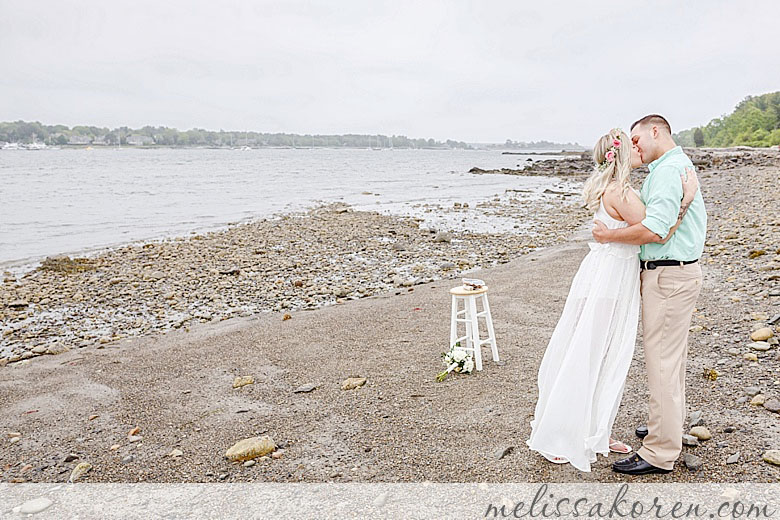 It's official! They're married!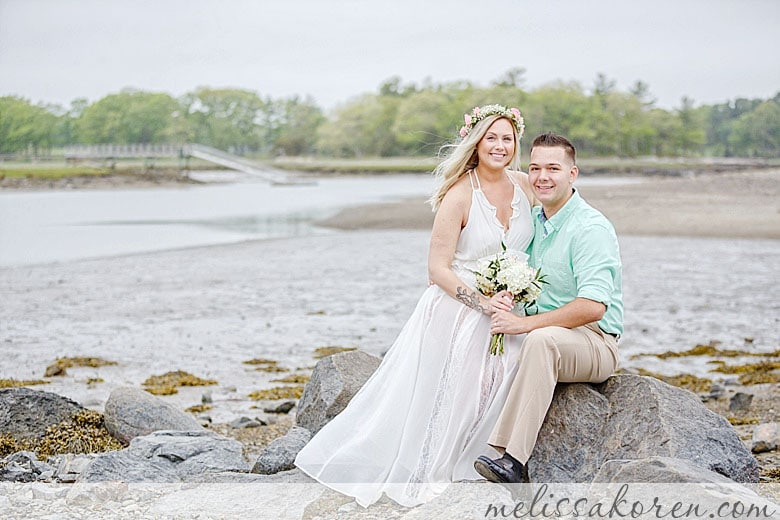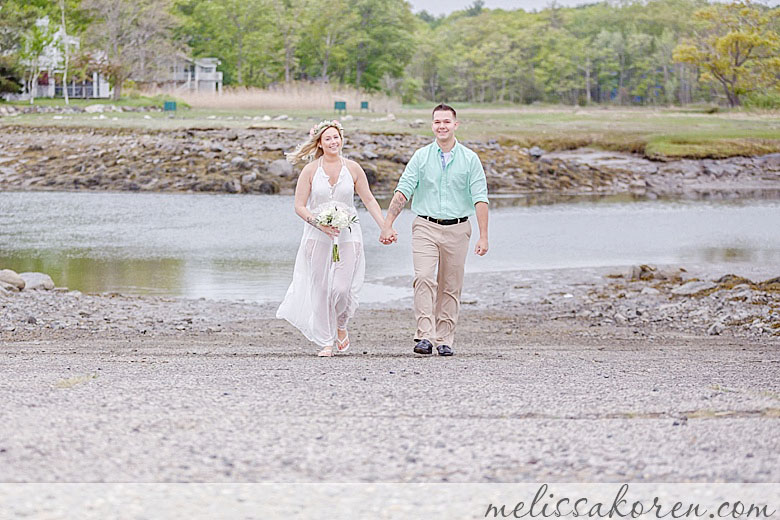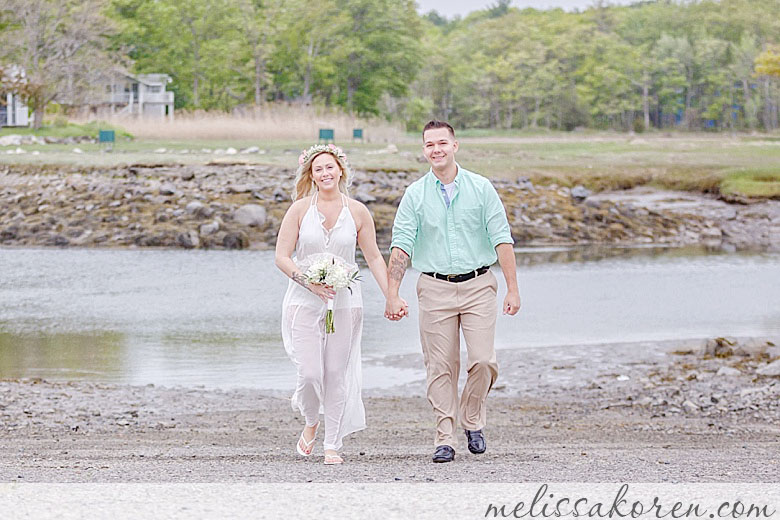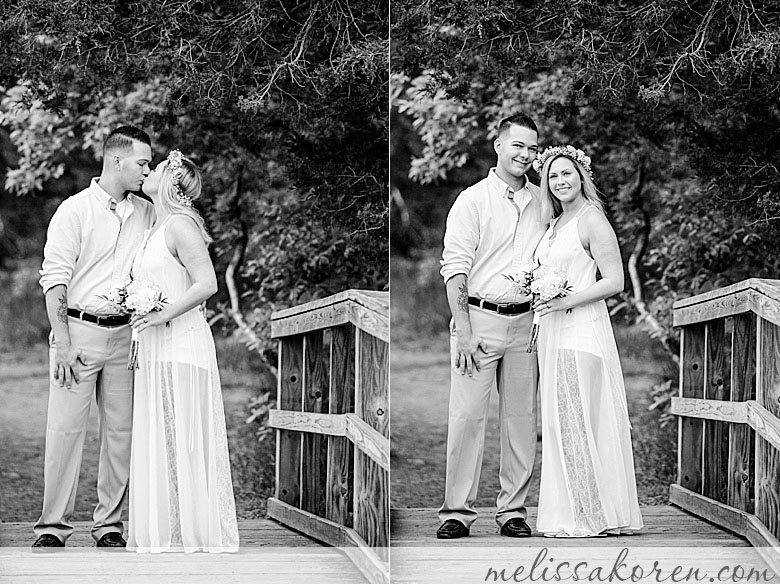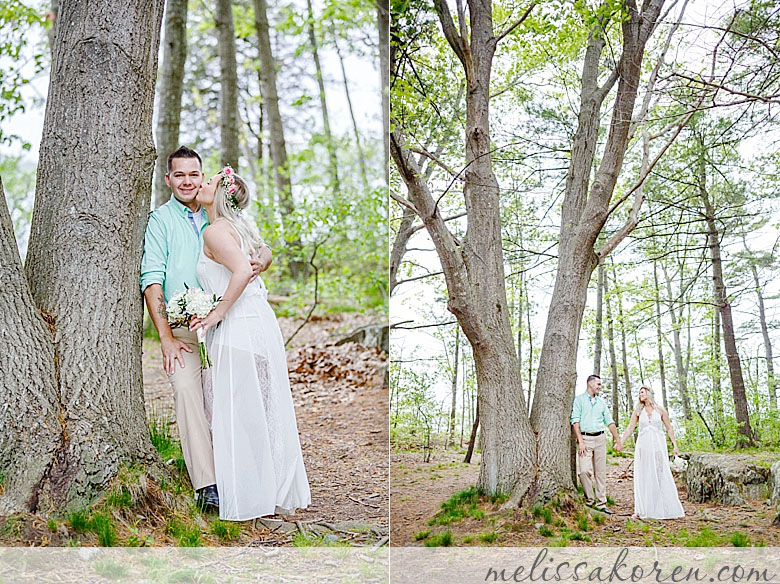 Katie was the very epitome of a woodland princess with her crown of flowers and fairy-like twirly dress.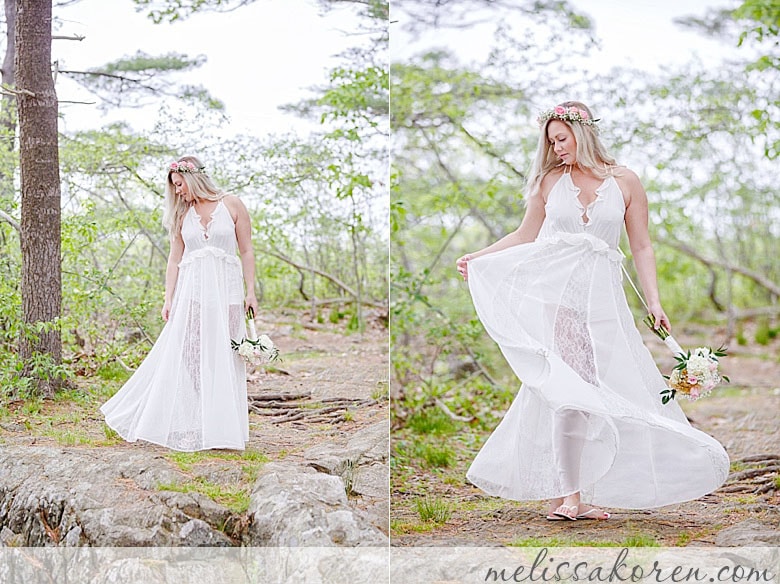 Jake didn't look too shabby either – and pretty proud of his newly adorned wedding band.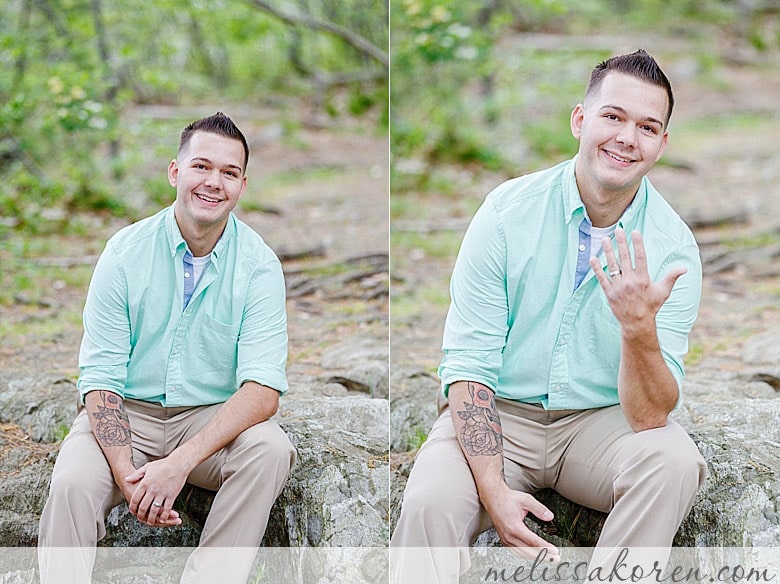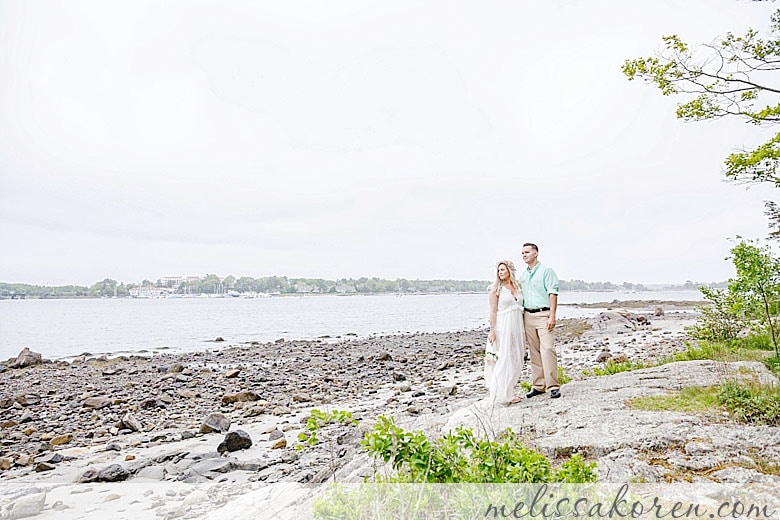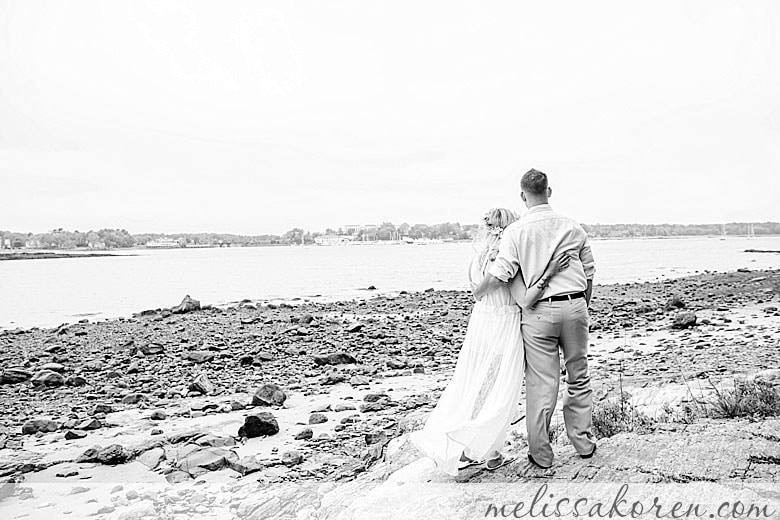 No single ladies here – but instead, she ceremoniously tossed her bouquet into the ocean. (no environment was harmed in the making of these photos)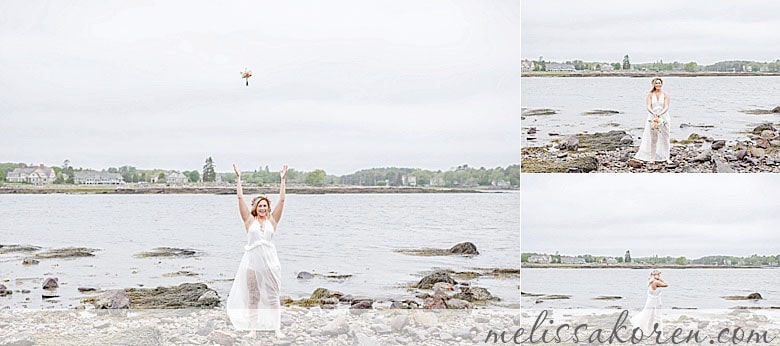 All the best to you Kate & Jake! It was wonderful to be a part of your intimate ceremony!
Considering an elopement? Check out my guide, with all sorts of tips and location ideas: New Hampshire Elopements