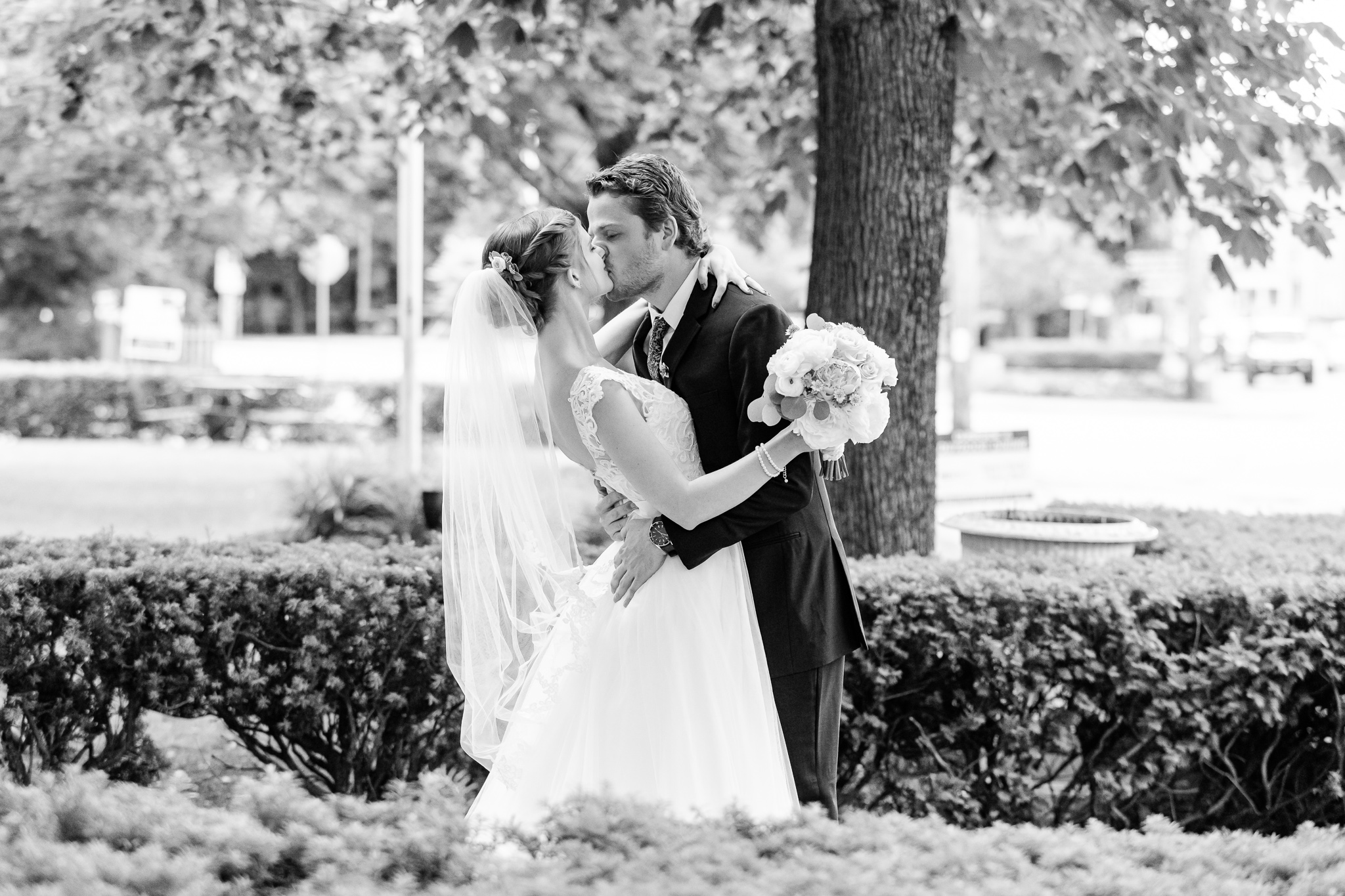 I was honored to photograph Haley and Jameson's New Hampshire micro wedding at the Exeter Inn. To be honest, I'm not sure how attached I am to the word Micro wedding – I've been doing intimate, petite, tiny weddings for years and years, but now it's a thing, so Micro wedding here we come.
You're getting married, you've planned the wedding, picked the cake, found the perfect team of vendors to help your dream day come true.
And then the world shuts down.
What do you do?
If only this was a hypothetical question, or one posed by Sofia from Golden Girls "Imagine it, Sicily 2020, and your wedding plans are uncertain due to Bats"
That's not a chose your own adventure you necessarily look forward to.
But Haley & Jameson chose adventure their own way and on a perfectly tempered afternoon in June, they said I do to an intimate audience of their parents and grandparents + a live stream for guests at home to 'attend' as well.
It was everything a wedding could and should be. Full of love, happy tears, + laughter.
They're going to have a big celebration next year for their 1st anniversary. If the ceremony was any indication, it will be a time to remember!
My heart hurts for all the couples whose 'dream wedding' has to be rethought, reconfigured, rescheduled, or worse yet, canceled this year, but I LOVE the creativity, ingenuity, fortitude and resilience that they're showing.
Love is about embracing whatever challenges life brings you, together. And what a challenge to start you out!
These two are for it though. I don't think anything could had put a damper on their love and tenderness!
Congratulations!!
New Hampshire Micro Wedding Vendor Team
There are adventures to have and memories to keep so let's get to it!
Based in Exeter, NH, Melissa Koren Photography works in New Hampshire, Maine, Massachusetts and anywhere you'll have me!  Outside the box, fun, photography for good people.  Good people like you!  NH, Maine & Beyond. You can see more of my work online at melissakoren.com and also on Facebook and Instagram!