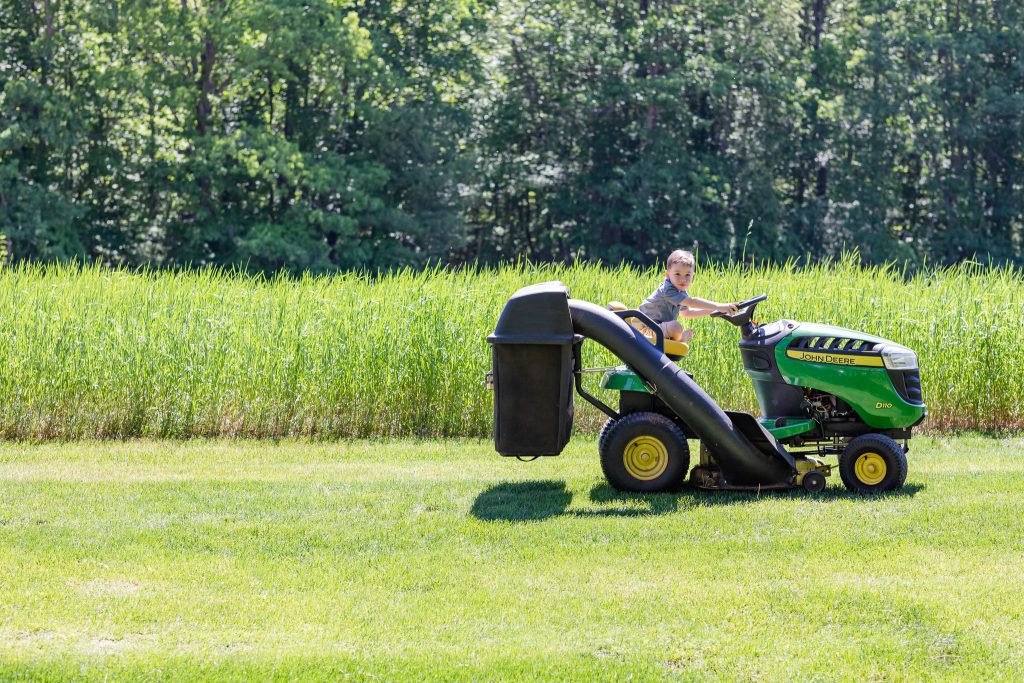 Granted this At Home Concord NH Newborn Session Family was meant to focus on sweet little miss baby girl, but big brother definitely had his moment to shine as well.
Mom planned a lovely picnic scene and dad made up a batch of fried chicken.
The matching dresses were everything
We set the blanket down, got everything laid down, and big brother was determined to slice up the cheese. ? He did a fantastic job! But like most kids his age, he was on to the next thing in two minutes flat and the next thing?
Mowing the lawn.
No, really, he ran right over to get on the tractor and as soon as legs are long enough for his feet to hit the pedals, he'll be off!
Until then a little help from dad was just as fun.
After he helped us out with a few more family photos, we left the boys to the tractor and went inside. It was time to spend some quality time with new baby sister.
She's just as sweet and snuggly as can be! After some fantastic eye contact, was happily nursed into a nap for some squishy baby photos.
Check out the behind-the-scenes, too! Don't fret about needing 'the perfect nursery' to have a newborn session. I come with everything we need to make any situation work!
At Home Concord NH Newborn Session Family by Melissa Koren Photography. You can see more of my work online at melissakoren.com and also on Facebook and Instagram! If you'd rather contact me directly, please email me at melissa@melissakoren.com!