If you put the name "Marcus" into the search box in my website you'll come up with quite  few entries both referencing and featuring Marcus, and his beautiful wife Kate.   When Kate first emailed me about potentially being their wedding photographer on 09.01.07, I had no idea that we'd still be in touch over 3 years later and that they would have such an impact on who I am as a photographer.  I think if Kate even hears you THINK about photographs she recommends me.  On top of that, I've melded into their group and I love every minute of it.   I was so excited to finally get a chance to meet their little guy – Connor.  So after my morning of Seniors in the Laconia area I headed to their house for some family time!
What do you mean they're not in the Superbowl!?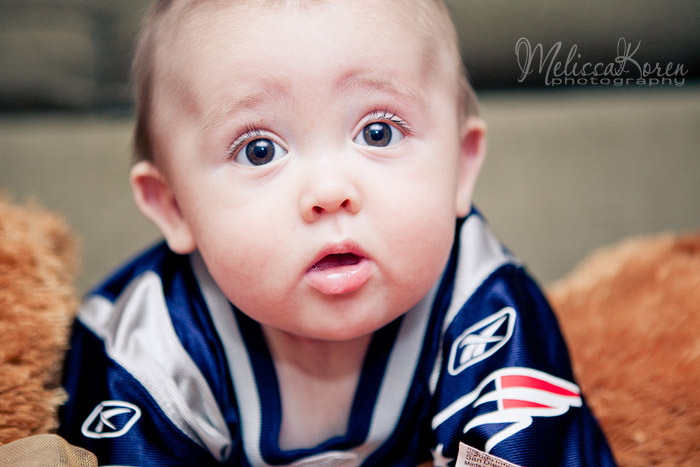 Classic Connor.  Such a perfect mix of his mum & dad!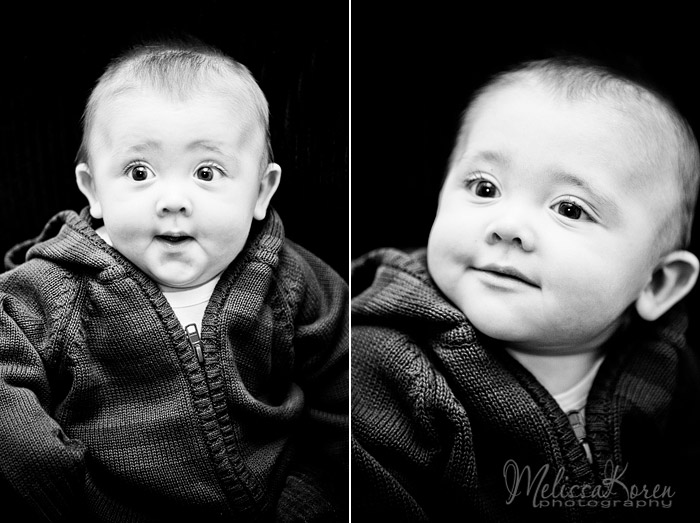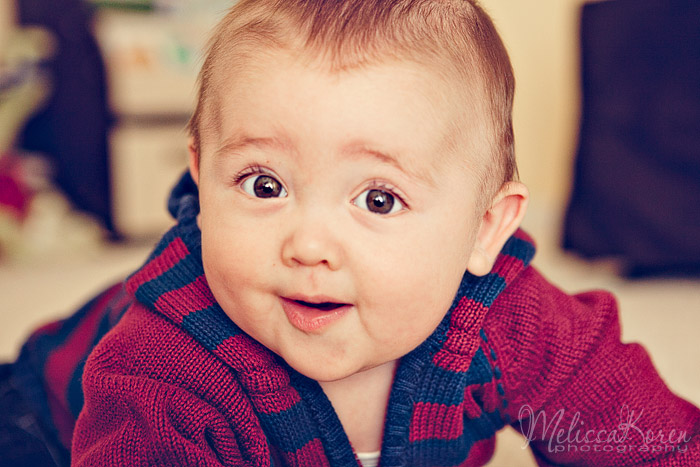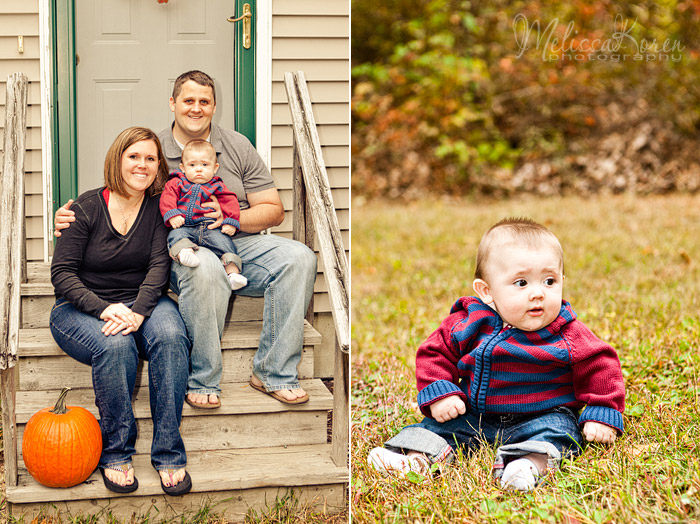 Oh the cheeks! I just want to smooch them!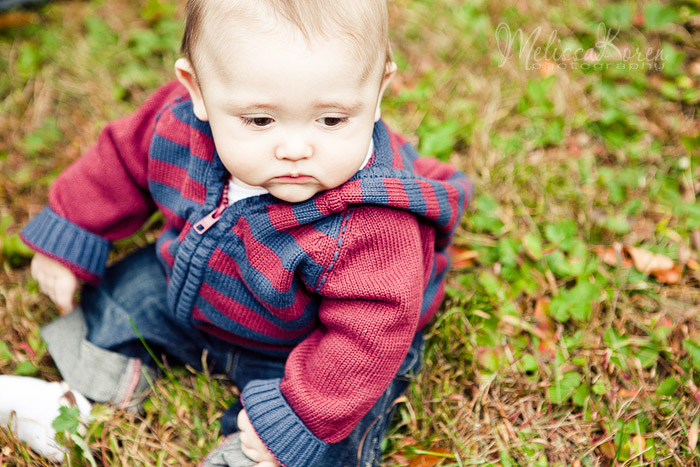 We headed down to the lake, but the day had gotten SO cold SO fast we were only there for a few minutes.  A few good minutes though!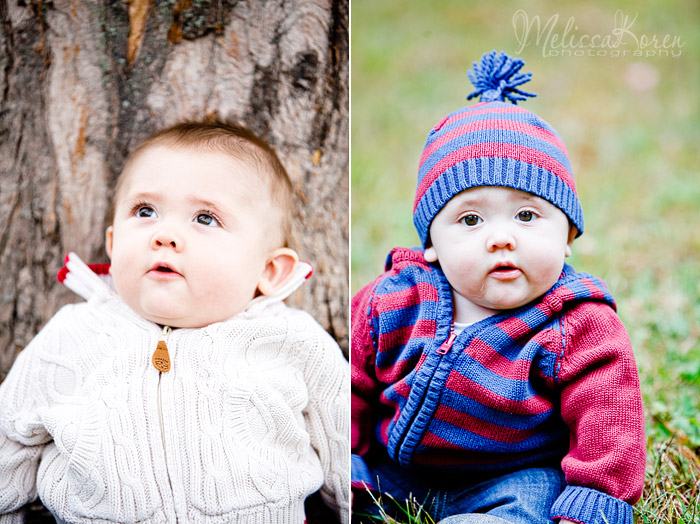 Marcus + Kate + Connor – hooray!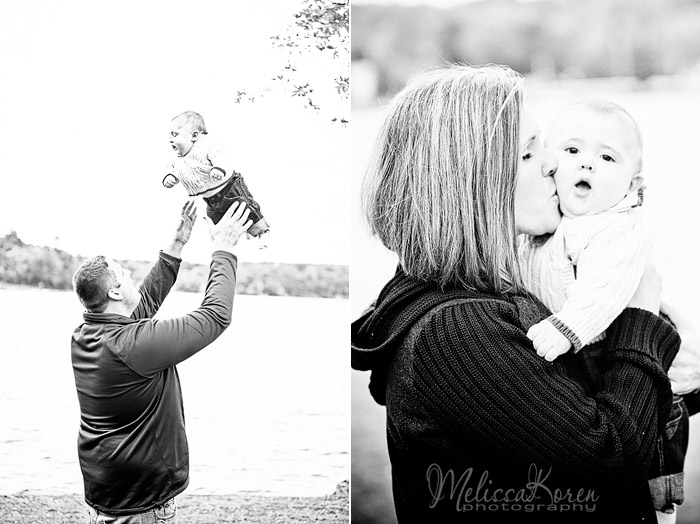 Hi sweetface!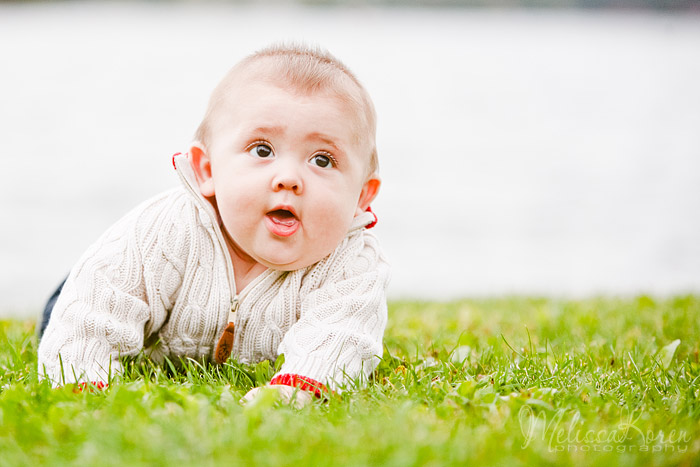 Kate just sent me his 9 month update – he's mobile! 4 months doesn't seem that long (and it's even closer to me being caught up on blogging!) but it's huge in baby times.  She also sent me a contribution for my business of the year nomination packet. I cried when I read it.
Dear Melissa,
Marcus and I cannot begin to thank you enough for capturing so many monumental events in our life.  You have been on our journey of love and happiness with us and as we look back and admire all of the photos that you've taken, we relive each and every moment.  If a photograph is worth a million words, your photographs leave us speechless.  Words cannot be put to the love, warmth, and emotion that you see through your lens.  Most recently, as you photographed our infant son, Connor, you were able to capture his true personality with your determination, grace, and professional touch.
I know that we will meet again soon, as you continue to chronicle our life, but it's important that you know how much you mean to us as both a photographer and friend.
Yours truly,
Kate and Marcus
Lots of love to my longest running MKP family <3
~melissakoren