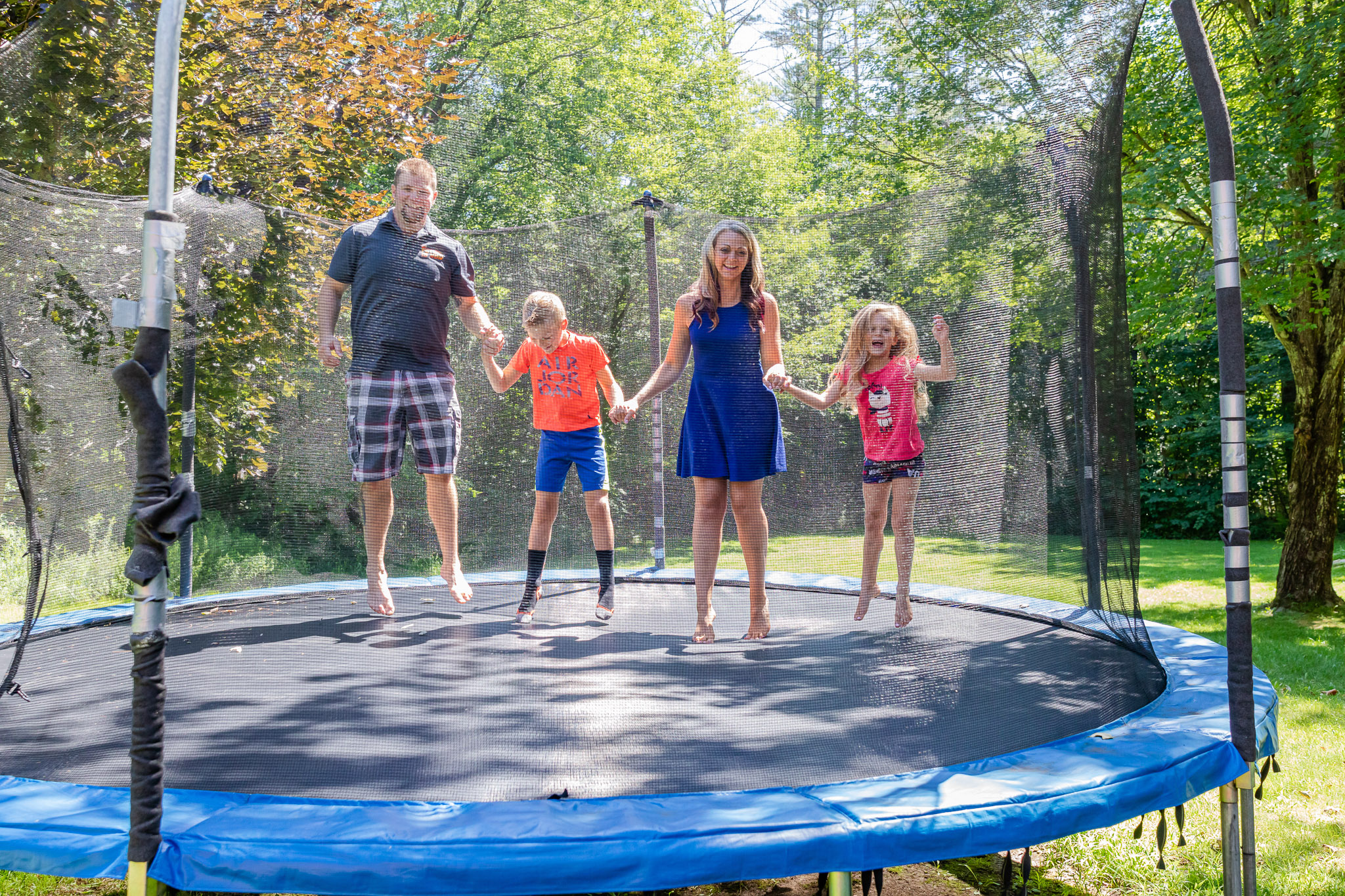 Building a brand from the ground up can be a scary prospect, but the most important thing to remember is to have fun with it! This family of entrepreneurs is off on quest to teach everyone how to live a full life of fun, adventure and balanced budgets. Their trick? The Middle Bucket a family budget + goals blog!
They hired You're a Big Deal to help them bring their vision to life, including an at-home family NH Brand Session!
And fun does this family have! With a yard full of adventurous obstacles and parents ready to do any project or hike you can think of, they're always on the go and FULL of personality!
But I bet you can guess that from their brand session ?
Family NH Brand Session. Wedding, Family and Newborn + Brand Photographer Melissa Koren Photography photographs good people. (How's that for overuse of a word!) This NH based photographer provides a relaxed, outside the box approach where the value is put on fun and efficiency. Wonderful, loving, quirky, sassy, laughing, fantastic, and often cheeky people like you. Photos for you! You are good people! Microweddings, Intimate NH LGBT Wedding photography, Adorable MA Newborn photos, ME Engagement Picture Sessions, Seacoast NH Family photographer.
Based in Exeter, NH, Melissa Koren Photography works in New Hampshire, Maine, Massachusetts, and anywhere you'll have me! Outside the box, fun, photography for good people. Good people like you! NH, Maine & Beyond. You can see more of my work online at melissakoren.com and also on Facebook and Instagram! If you'd rather contact me directly, please email me at melissa@melissakoren.com.
There are adventures to have and memories to keep so let's get to it!