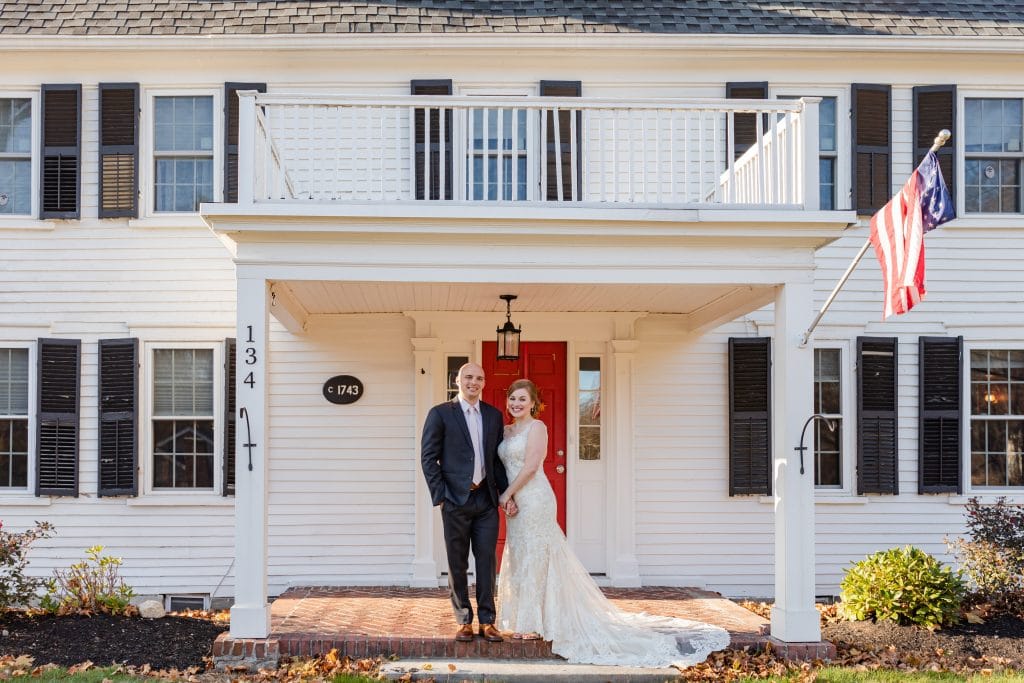 The journey ended (for now) with their Harris' Pelham Inn NH Fall wedding, but it started with the sweetest email, 11 months before their date.
Hi Melissa!
My fiancee, Nick, and I are searching for a wedding photographer. I work in the ICU at the Hospital with Liz – she couldn't say enough good things about you! She also said you were looking to shoot some more weddings … voila! Here we are 🙂
I've browsed through your Instagram postings and your website (along with some other photographers' offerings as recommended), but I keep coming back to you – I love your candid and natural, quirky style.
To boot, my fiancee shares your sentiments EXACTLY when it comes to being in front of a camera; "it can feel awkward AF"! So I feel like you might be a good match for us 🙂
And a good match I think we were!
On their welcome worksheet, I asked the following:
What are your top priorities for your wedding? 1. stealing some quality time with my new husband! 2. making sure our friends and family have fun with us 3. having a blast on the dance floor!
and
What are you most excited about ON your wedding day? I can't wait to see the look on Nick's face when he sees me dressed up as his bride for the first time!
A blast was most certainly had on the dance floor and let me tell you, Nick's first look face was one of my favorites!
Thank you so much, friends! I can't imagine my last wedding of 2019 being any better!!
Harris' Pelham Inn NH Fall wedding by Melissa Koren Photography. You can see more of my work online at melissakoren.com and also on Facebook and Instagram! If you'd rather contact me directly, please email me at melissa@melissakoren.com!