After a wonderful engagement session last fall, and a family 50thAnniversary/75thBirthday party in November, I was quite excited that it was finally time for Kim and Brian's amazing sea side ceremony at the Seacoast Science Center in Rye, NH. Kim arrived with her mom and dad and sisters and met up with Brian at the coast line for a ceremony that had everyone in tears.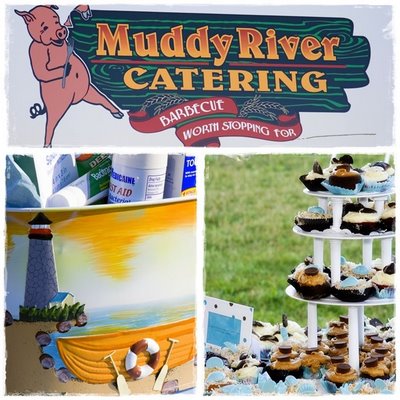 I LOVE this photo of Kim as she pulls up in her dads truck – Kim, you looked AMAZING!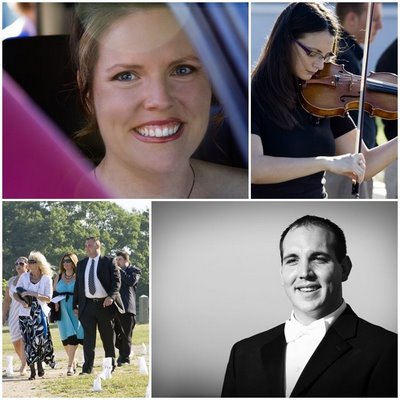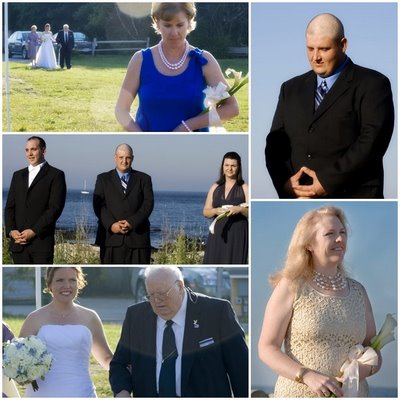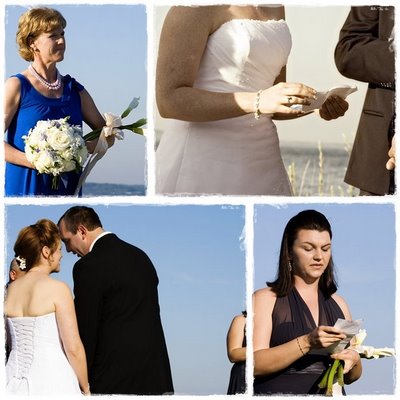 their readings and vows were just perfect – not everyone can make the words 'smarter consumer' sound so romantic – but Kim pulled it off with grace.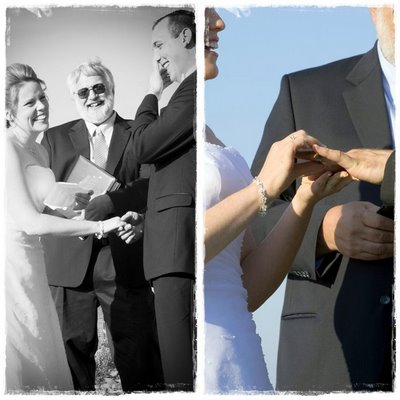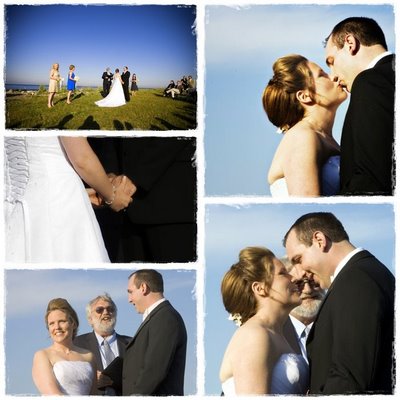 Brian is so tender with Kim – you can tell that he is just in awe to be around her, and she him – a wonderful match!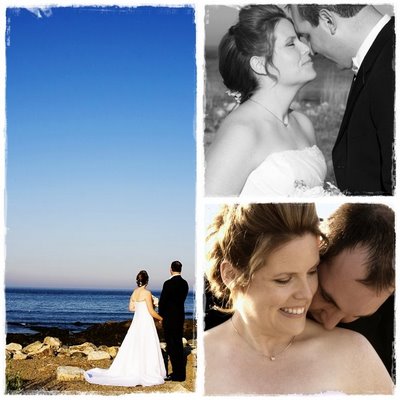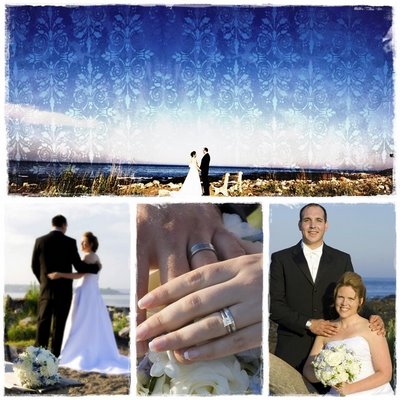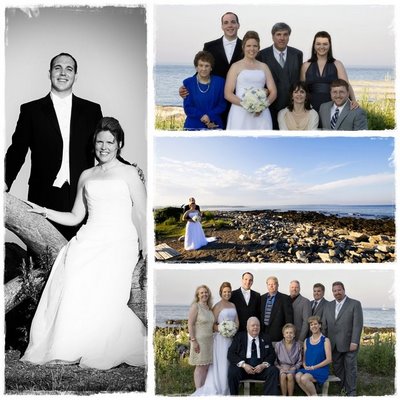 What and AMAZING location they picked – and such perfect weather.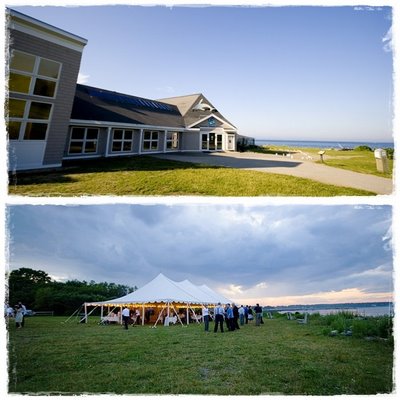 Kim's friends from college wanted to give her something to think fondly of them on – when I joshingly suggested the Charlie's Angels pose they knew exactly what to do – and oh did they!
I loved watching all the kids climb around on the rocks looking in the tide pools – I think they might never have stopped and the sun not gone down.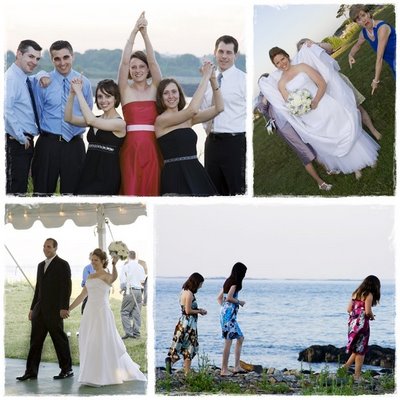 But not with out an absolutely wonderful sunset – I could live forever in the glow of a sunset!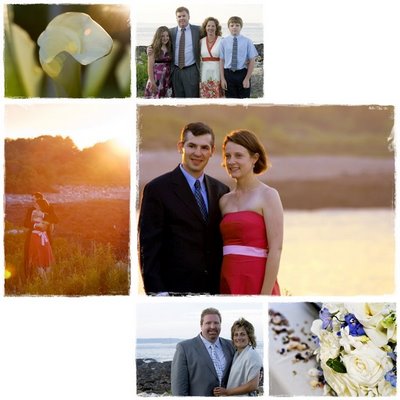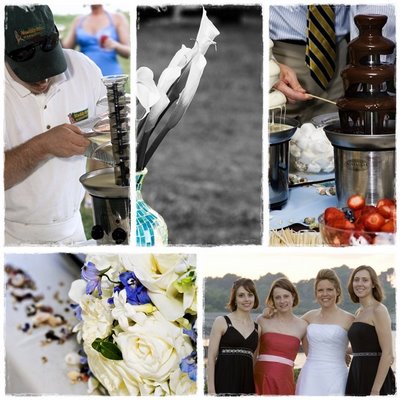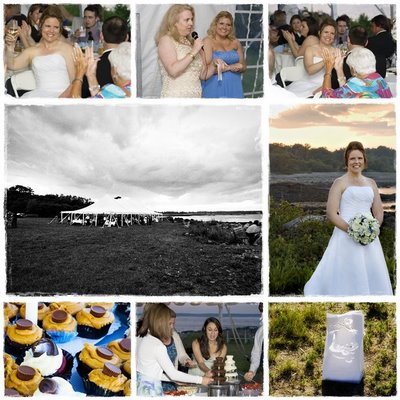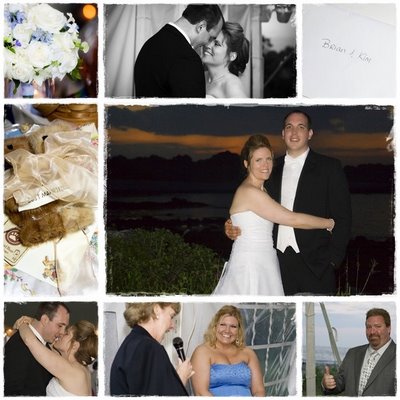 Two thumbs up!! Congratulations Kim & Brian! Your hard work was evident but not nearly as evident as your love for each other!
We've looked at them over and over…LOVE them! You did such a nice job. Many of our friends and family have sent compliments as well! It's going to take a while for us to pick which ones we want!
Thanks,
Kim