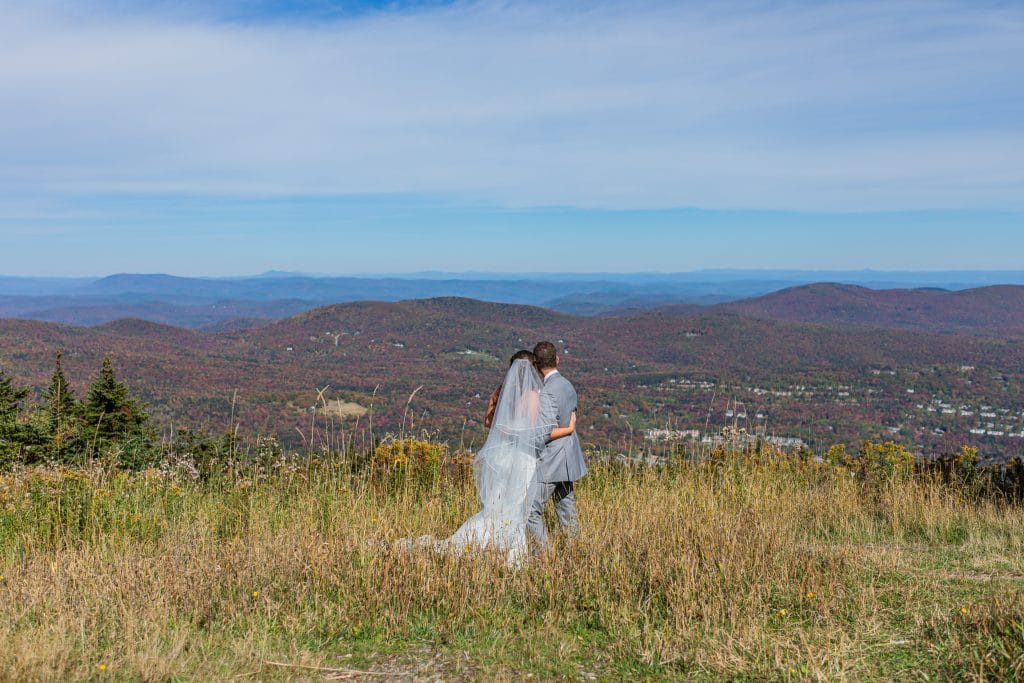 Then came back down and got married in the most beautiful Mount Snow VT Fall Wedding ceremony & reception! ?
8 years ago, Ahmad saw Melannie in class and asked her for coffee.
She said no.
He asked her again.
She said no.
He asked her every week for the entire semester.
Finally, she gave in.
The rest, is history.
7 years, 2 cats and volumes of travel under their belt (including getting engaged in Paris!) they made one very important trek up their favorite mountain.
What followed was their first look, family photos, and a cozy ride down the Bluebird Express. A heartfelt ceremony performed by Ahmad's Aunt, and emotional first dance, and toasts that had everyone laughing their a$$s off.
They danced the night away.
What's deeply apparent is that Ahmad was right to be persistent, and Mel was right to make him work for it ?They've landed in the right place in the right time in their life surrounded by so much joy & love it's nearly incomprehensible.
But it was a pleasure to document.
Thank you friends, for tacos, margaritas, fernet, friends, hugs, laughs, tears and an amazing adventure. I hope our paths cross again so very soon!
Mount Snow VT Fall Wedding by Melissa Koren Photography. You can see more of my work online at melissakoren.com and also on Facebook and Instagram! If you'd rather contact me directly, please email me at melissa@melissakoren.com!