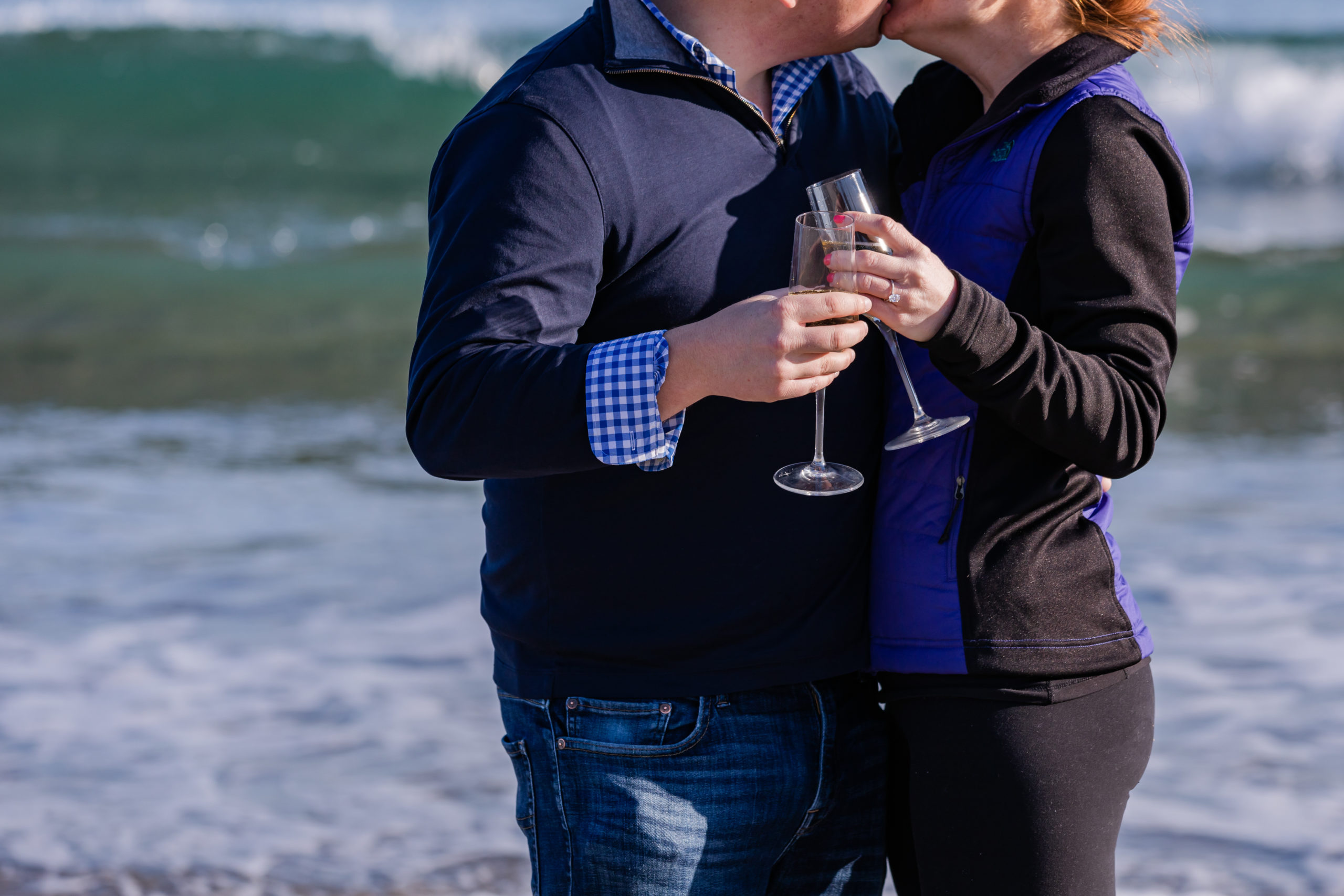 A NH Beach Proposal! Spoiler alert, she said yes!
How awkward would it be if I posted these photos and she HADN'T said yes‽
It was an idyllic day. The sky and the ocean were to incredibly different, yet striking shades of blue. The warmth of the sun would never betray it's Late November calendar date.
I walked to the designated spot on the beach and tried to spot them coming. He'd let me know what they were wearing, but they were essentially walking out of the sun itself, so the brightness and backlighting we're doing me any favors.
But no- there they were.
I tried to look disconnected, but also present.
All of a sudden, on this previously deserted beach, a flock of people walked between me and them, and as I suavely tried to get around them and get my camera up, he was doing it! Getting down on one knee!
The passersby morphed into onlookers, the waves didn't dare to crash closer, the seagulls quieted, and there, on the shore, he asked her to marry him.
And she said yes ❤️
NH Beach Proposal. Wedding, Family and Newborn + Brand Photographer Melissa Koren Photography photographs good people. (How's that for overuse of a word!) This NH based photographer provides a relaxed approach where the value is put on fun and efficiency.
MKP clients are wonderful, loving, quirky, sassy, laughing, fantastic, and often cheeky people. Good people like you! Microweddings, LGBTQ photography, NH Mini Sessions, Massachusetts At Home Newborn Photos, Maine Engagement Photos, Seacoast NH Family photographer. Grateful to have worked at Maudslay State Park, Emerson Inn, Winthrop Carter House, Portsmouth Country Club and many many more!
Based in Exeter, NH, Melissa Koren Photography works in New Hampshire, Maine, Massachusetts, and anywhere you'll have me! You can see more of my work online at melissakoren.com and also on Facebook and Instagram! If you'd rather contact me directly, please email me at melissa@melissakoren.com.
There are adventures to have and memories to keep so let's get to it!