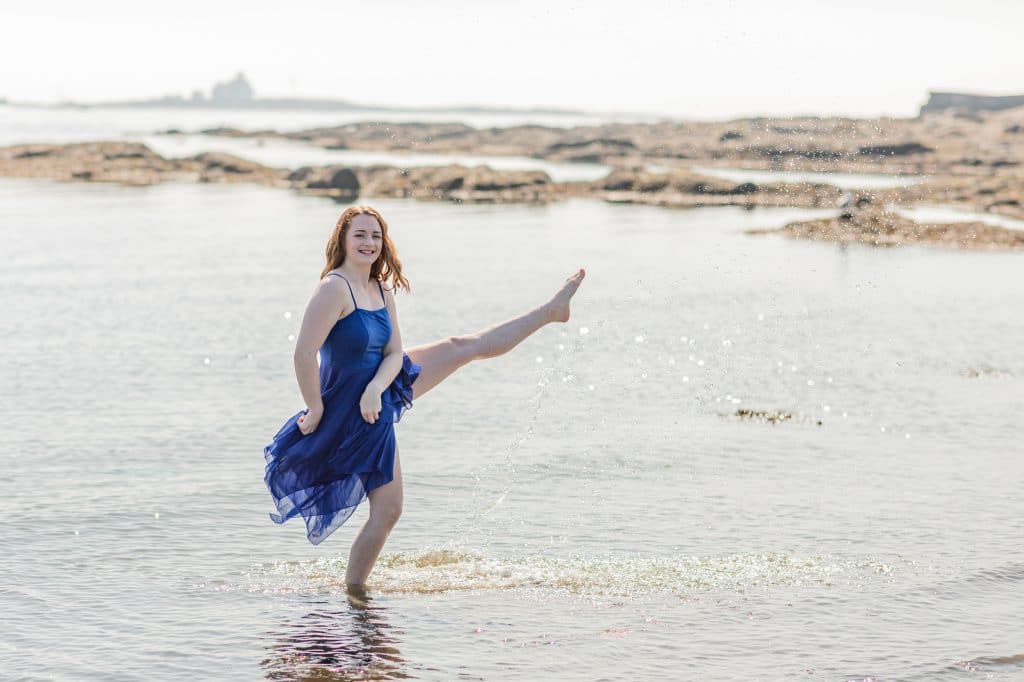 Splashing into senior year like it ain't no thing in these NH Senior Photos.
I've known Abby for a decade now – she and her younger brother were participants in one of my first ever mini-sessions!
I've watched her grow into an accomplished dancer, actor, and incredibly intelligent young woman!
She arrived at her session fully prepared.
I mean FULLY prepared.
She had laid out pretty much her whole closet in the back of her car. In other words, backseats laid down, clothes laid out, shoes lined up, and accessories at the ready style.
If you looked too quickly, you might have thought she had a few immobile bodies in the back of her car!
She picked some killer outfits, and we had fun wandering around Great Island Common in New Castle, capturing these fleeting moments as high school quickly draws to an end!
NH senior photos. Wedding, Family and Newborn Photographer Melissa Koren Photography photographs good people. (How's that for overuse of a word!) This NH based photographer provides a relaxed, outside the box approach where the value is put on fun and efficiency. Wonderful, loving, quirky, sassy, laughing, fantastic, and often cheeky people like you. Photos for you! You are good people! Microweddings, Intimate NH LGBT Wedding photography, Adorable MA Newborn photos, ME Engagement Picture Sessions, Seacoast NH Family photographer.
There are adventures to have and memories to keep so let's get to it!
Based in Exeter, NH, Melissa Koren Photography works in New Hampshire, Maine, Massachusetts and anywhere you'll have me! Outside the box, fun, photography for good people. Good people like you! NH, Maine & Beyond. You can see more of my work online at melissakoren.com and also on Facebook and Instagram! If you'd rather contact me directly, please email me at melissa@melissakoren.com!