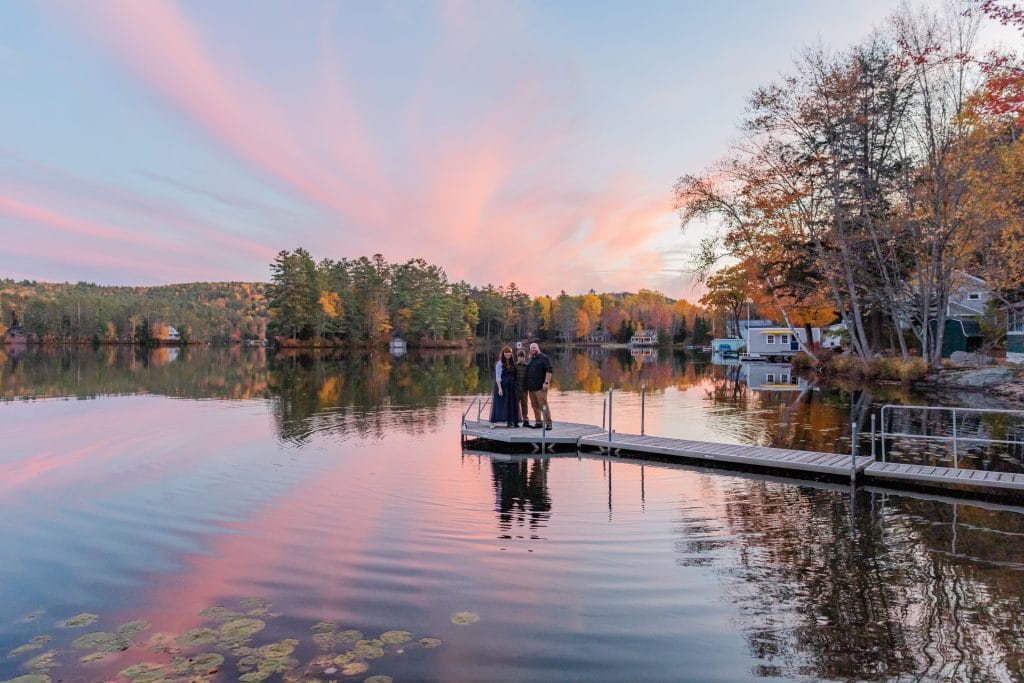 "Did you just say 'loquacious' in your vows?" It's not often you hear that word in your day to day life, let alone in these NH White Mountain Wedding vows. But yes, yes indeed, he did.
Two of the smartest people I know, not surprisingly wrote the most eloquent, heartfelt vows ever.
They were married by an equally as thoughtful and well-spoken friend in a ceremony that will not soon be forgotten by any of the intimate guest list that included only a few dear friends and family.
Their vows were fantastic, but even more fantastic, was the Madlib vows they wrote up full of blanks, for the guests to fill in before they sat down at the ceremony.
Want to uplevel your wedding?
I highly suggest mad-libs and lego centerpieces. And homemade map flowers and map hearts. And oh, that freaking lego cake. What the heck!
Personal details were everywhere.
While it was Rob & Amanda getting married, everything was designed to include Langston. The ultimate lego lover, and top-notch cartographer, this day was to celebrate how they are coming together as a family.
And was it ever beautiful.
These beautiful moments, on the side of the spectacular Lake Partridge in Littleton, NH were everything they needed to be and more.
Bonus points that the chef extraordinaire for the day is our baby boy!
Rob & Amanda, my dear sweet friends, I wish you all the happiness, silence and verbosity you can cram into a single lifetime. And then more lifetimes after that ♥️
Ceremony Venue Lake House (airbnb)
Officiant Lori Benincasa
Caterer Potluck
Florist None – Amanda will make a few paper flower bouquets out of old maps.
DJ/Entertainment Wedding playlist designed by these two weirdos
Cake/Dessert Cakes by Elizabeth
Hair & Makeup Northern Charms Salon, Littleton, NH
Any other vendors (Stationary, Dress, Tux, Juggler) Benjamin, jack-of-all-foods
Anyone or anything else you'd like me to know?
You are the reason we chose this date. Langston is the reason we are actually doing our mini-celebration. The rest is all gravy.
NH White Mountain Wedding by Melissa Koren Photography. You can see more of my work online at melissakoren.com and also on Facebook and Instagram! If you'd rather contact me directly, please email me at melissa@melissakoren.com!