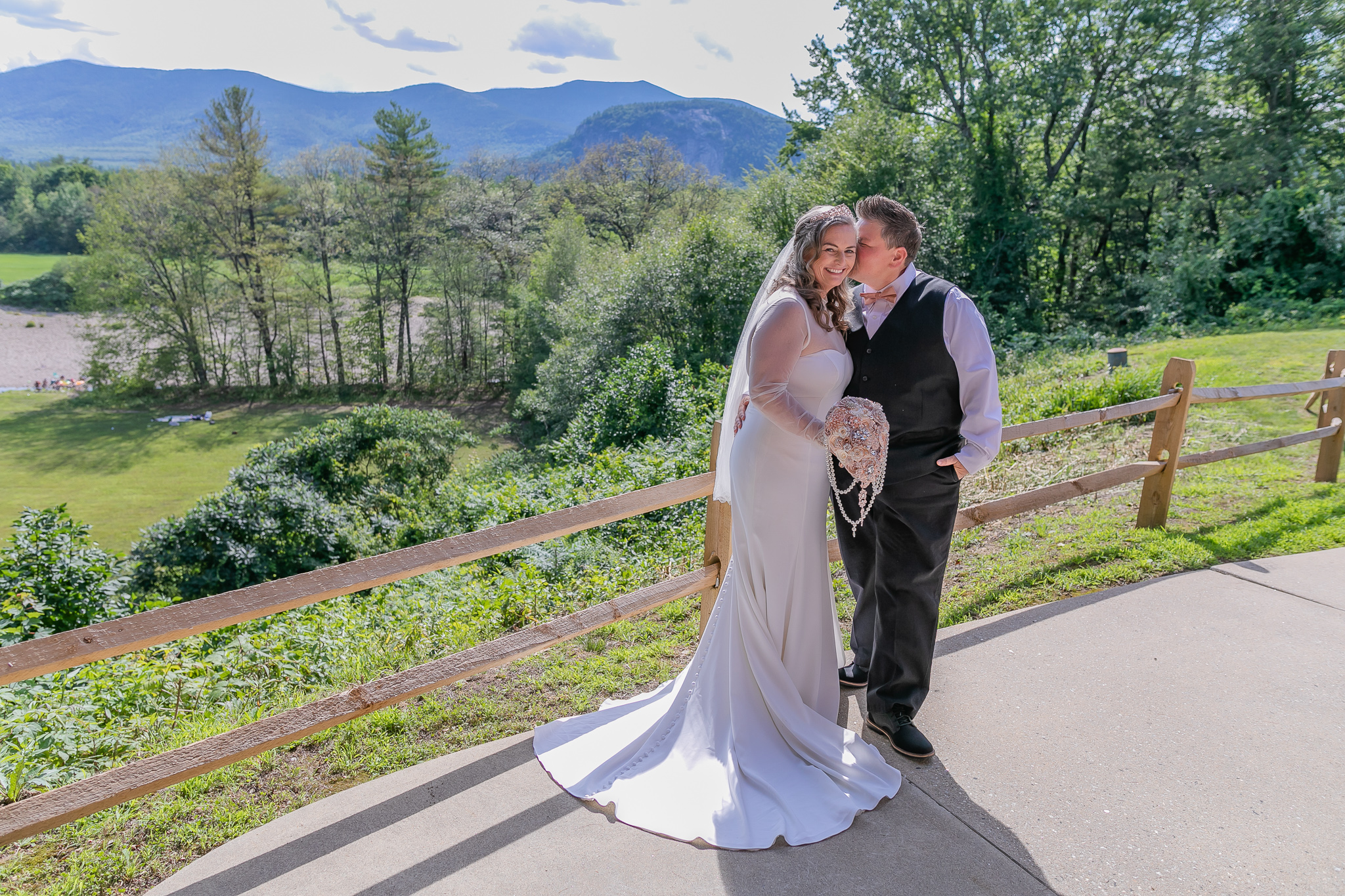 It was a beautiful day for this North Conway NH LGBT Wedding. Beautiful puffy clouds floated in the sky as they had a ceremony tailored just for them.
Becky + Dewie had a June 2020 wedding planned.
Living in Florida and planning a destination wedding is tricky enough, but when you're thrown a global curveball, it can be even crazier. These two handled it with ease and grace. They knew their love was one for the ages, and the celebration would be grand no matter when they were able to throw it.
The day was as sparkly as the bouquet, which was handmade in Russia. I've never seen ANYTHING like it but holy smokes was it gorgeous.
Family and friends came from near and far to celebrate these two and their family of seven. After getting ready separately on the property of the O'Reilly House we found a quiet spot for them to have their first look.
As I got them set up, and then put myself in position, I saw Dewie's eyes filling with tears of anticipation and I about lost it… but also kept myself together to capture the reveal.
After some family photos with their five girls + two significant others and one adorable grandson, they made their walk down the aisle to say I Do.
This North Conway NH LGBT Wedding was full of rose gold ALL THE THINGS 💖. (I've recently found myself reconnecting with my love of rose gold, which was my favorite leaf of my class ring (remember class rings‽ )) I was mesmerized and in love with all the touches. They were also an amazing juxtaposition to Mother Nature's backdrop of the White Mountains and Cathedral Ledge, while the sun sparkled off the Saco River.
Post ceremony and photos, they retreated to the quietness of the getting ready room for a moment alone, to share one of their early relationship memories – a PBJ sandwich!
I love when couples take a minute to themselves after the 'formality' of it all and just chill out for a minute.
After the PB+J it was time to party, laugh, love, and get on to the happily ever after.
Thank you, friends, for having me as your wedding photographer! It was a pleasure to see you in, and surrounded by, love!
Vendor Love 💖