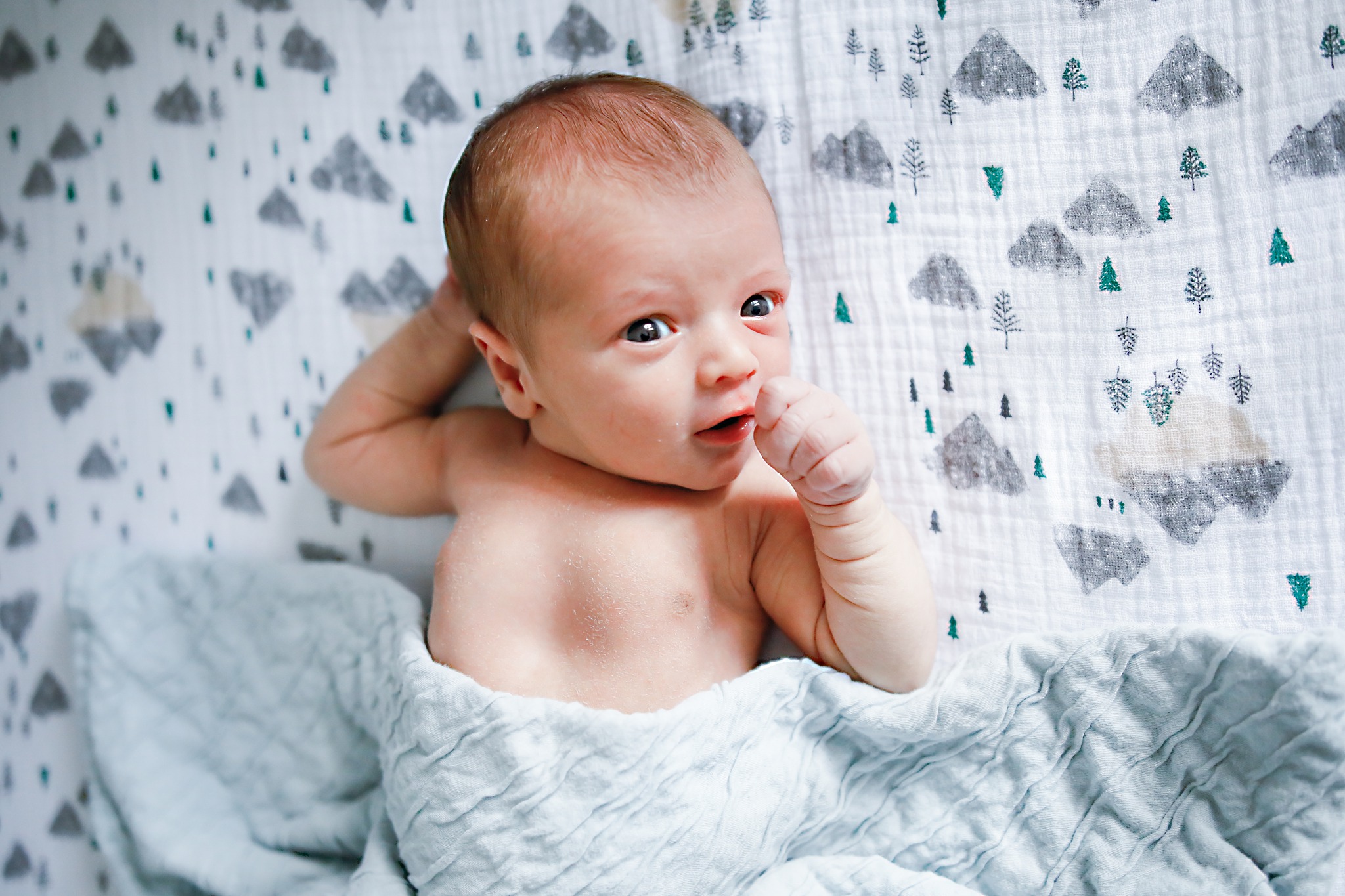 No no no, I'd never advocate violence, but this little one's face just has me giggling with "Why I Oughtta" ?. These NH Family At Home Newborn Photos were the perfect mix of awake and asleep (even if we had to act fast while he tricked us into thinking he was in a deep sleep only to wake up just a few minutes later and prove us wrong.)
From they idllic family snuggle on the bed, to solos with mom and dad, to a family photo with the furry friends this little man let his inner model OUT. The dogs did too. I mean, not only were they both looking at the camera, they're basically holding hands (paws) and completely the family loop!
NH Family At Home Newborn Photos – Wedding, Family and Newborn + Brand Photographer Melissa Koren Photography photographs good people. (How's that for overuse of a word!) This NH based photographer provides a relaxed, outside the box approach where the value is put on fun and efficiency. Wonderful, loving, quirky, sassy, laughing, fantastic, and often cheeky people like you. Photos for you! You are good people! Microweddings, Intimate NH LGBT Wedding photography, Adorable MA Newborn photos, ME Engagement Picture Sessions, Seacoast NH Family photographer.
Based in Exeter, NH, Melissa Koren Photography works in New Hampshire, Maine, Massachusetts, and anywhere you'll have me! Outside the box, fun, photography for good people. Good people like you! NH, Maine & Beyond. You can see more of my work online at melissakoren.com and also on Facebook and Instagram! If you'd rather contact me directly, please email me at melissa@melissakoren.com.
There are adventures to have and memories to keep so let's get to it!