What's better than family pictures? Family pictures with generations! It's been so fun photographing this family and their Southern NH Watch Me Grow Pictures.
Grandparents make everything better.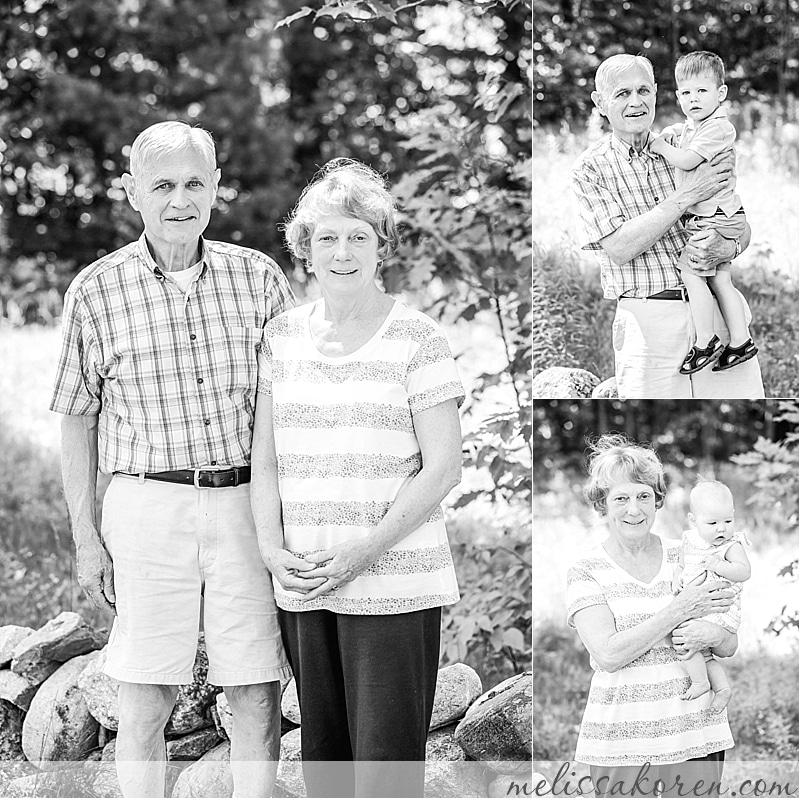 Oh, spring – I love seeing all that green. (Yesterday's ice storm has me a little cranky)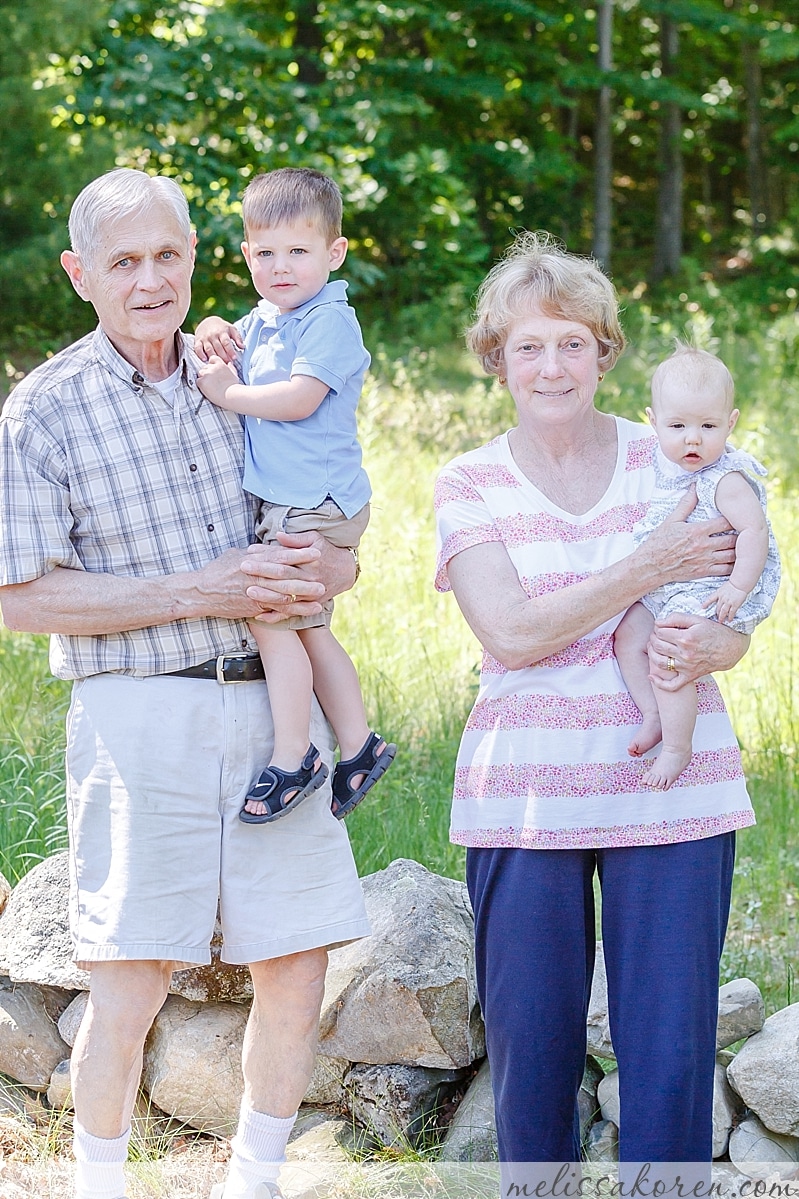 Mad soccer skills! 
And eyelashes for days. Not to mention those cheeks!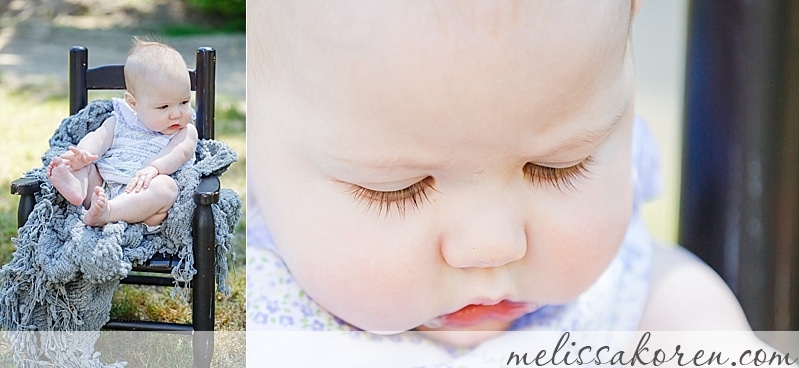 Playing soccer was way more interesting than taking pictures until we figured out a rousing game of peekaboo.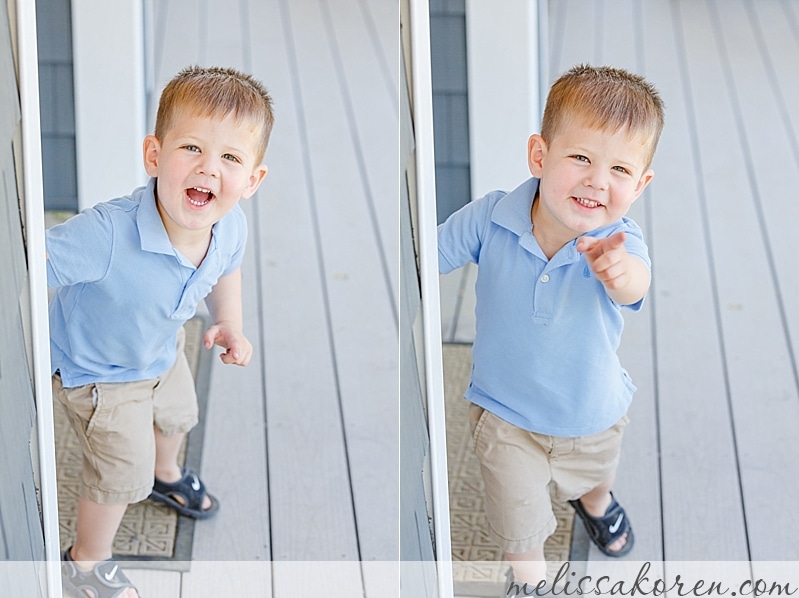 Happy Baby!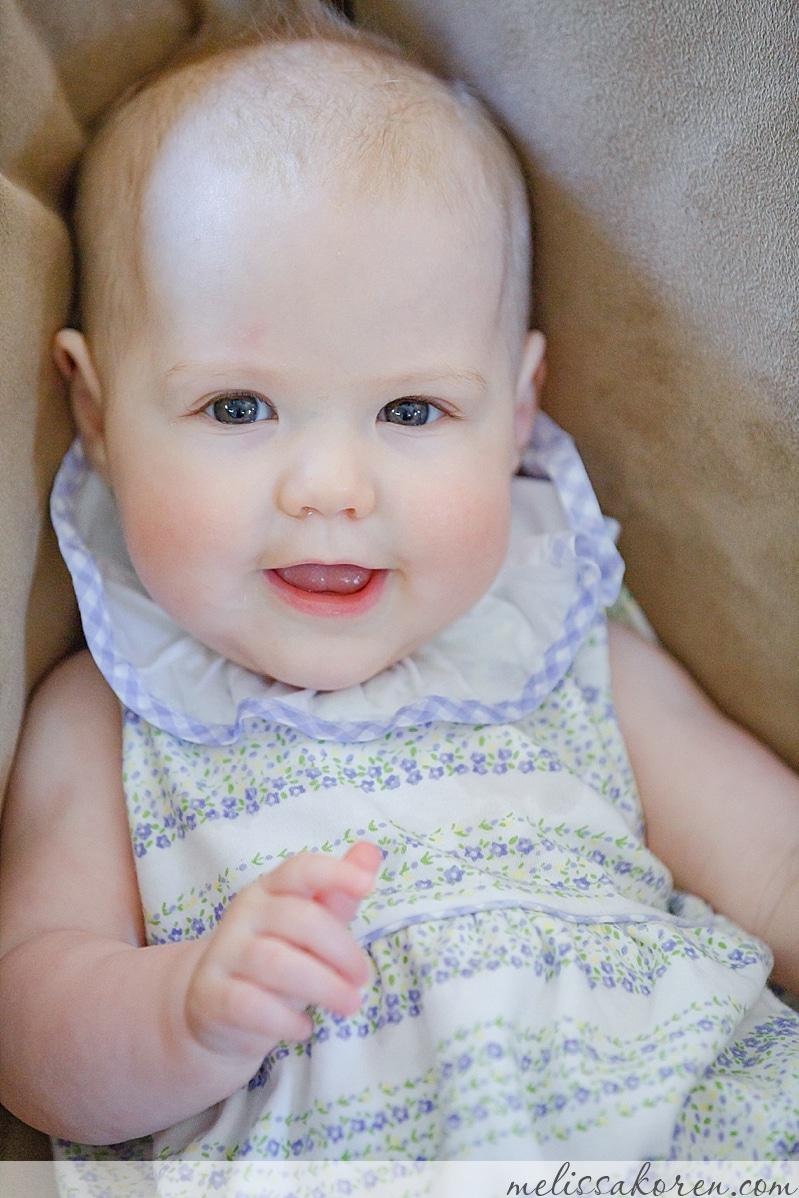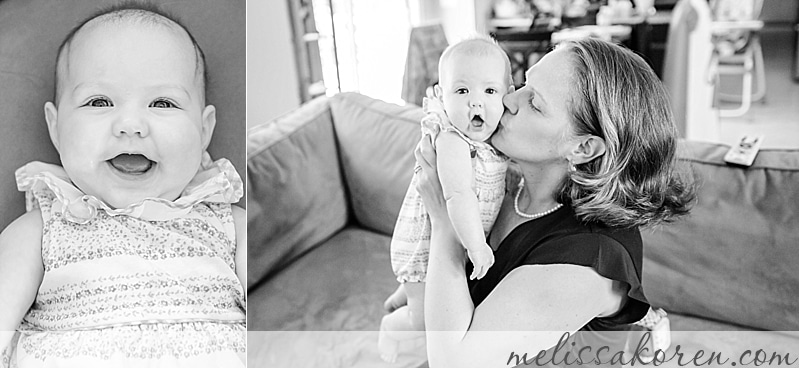 But just like that, spring turns into fall and bare feet turn into toasty sherpa wrapped piggies.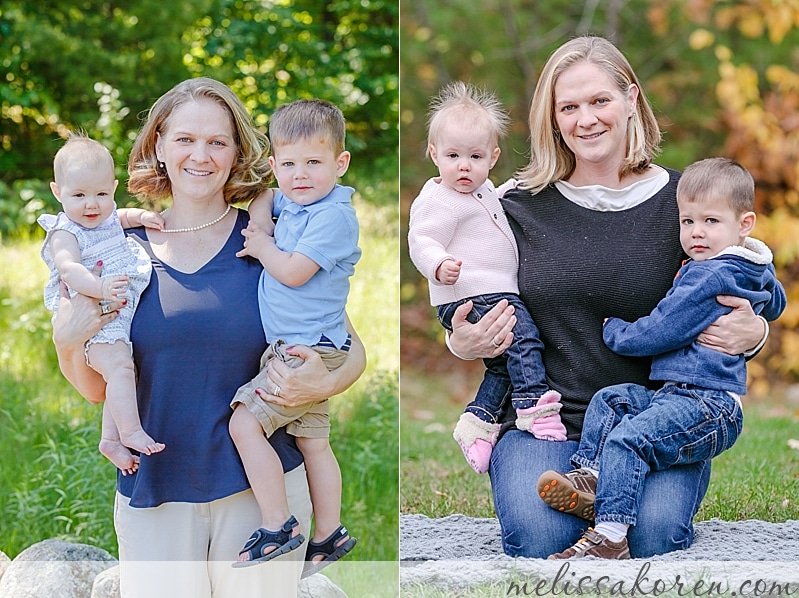 Three generations of love.  Our original fall session got rained out, so we had to reschedule and I'm so glad we did so Gram was able to be apart of the images again.  This makes me so happy!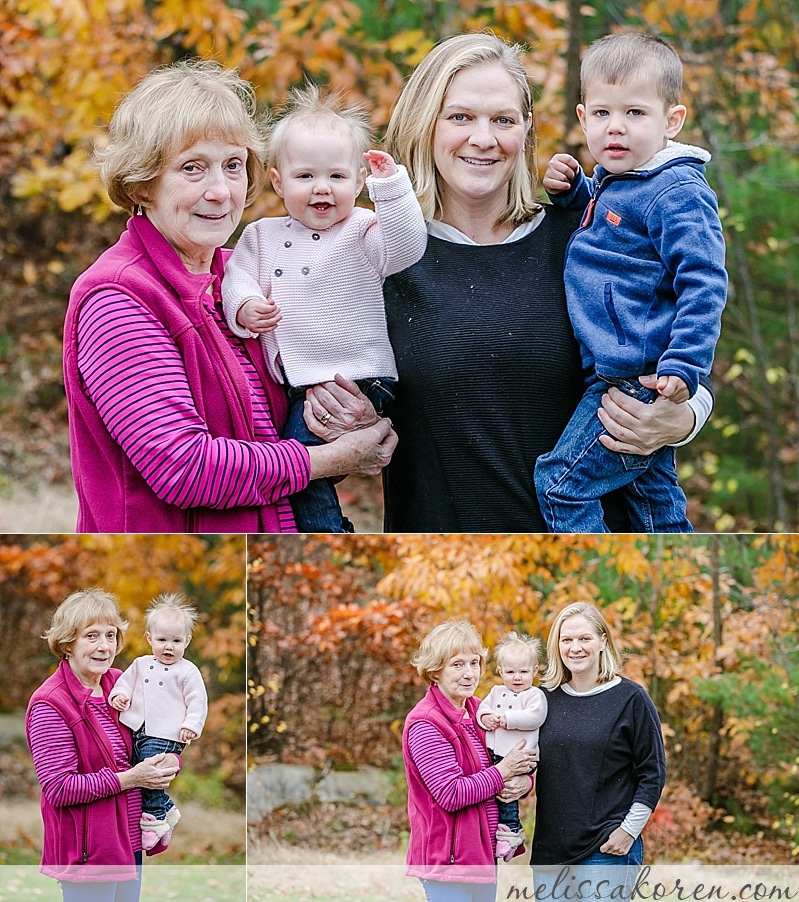 Aren't they adorable?!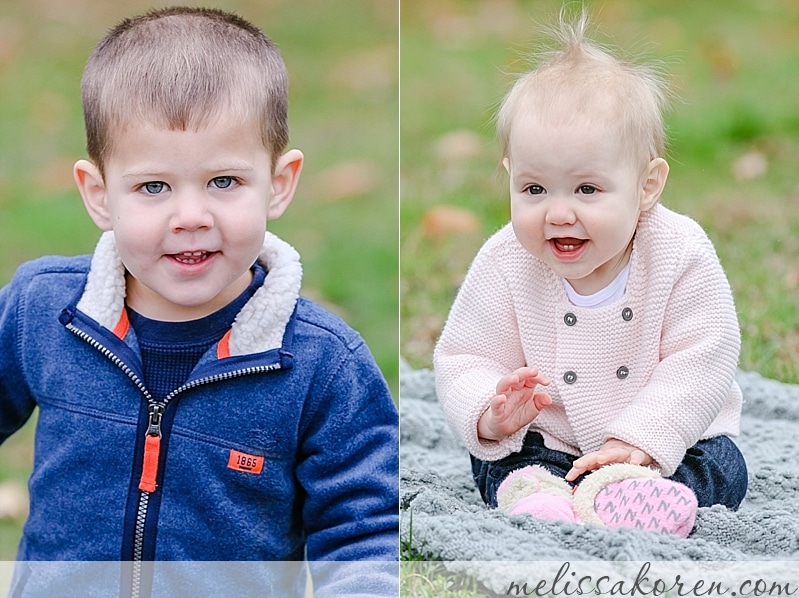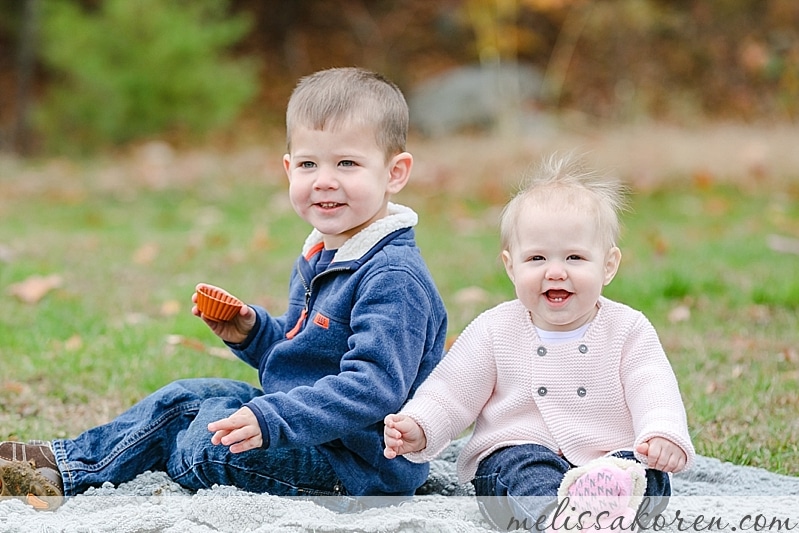 Look at that hair!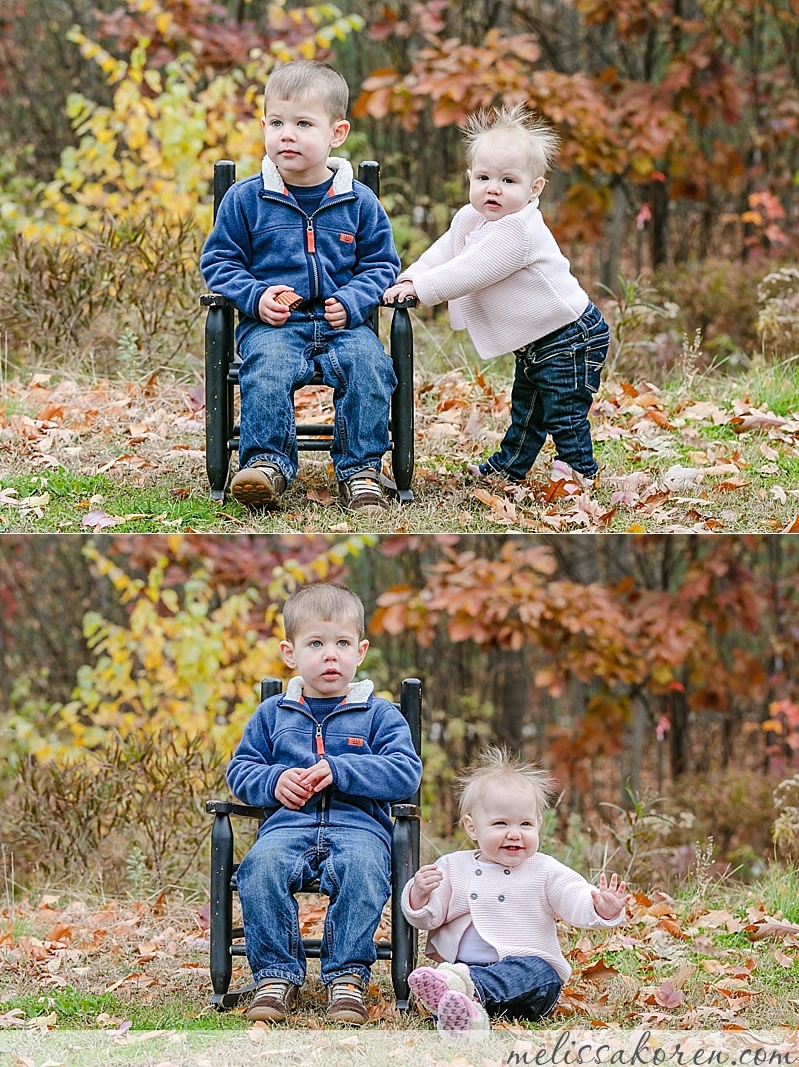 I love this image.  I didn't think much of it when I took it, but when I got it home, and especially once I made it black and white, I swooned over it.  The balance of motherhood isn't one to be scoffed at.  A baby in each arm. I binky in the back pocket.  And love encompassing the whole thing.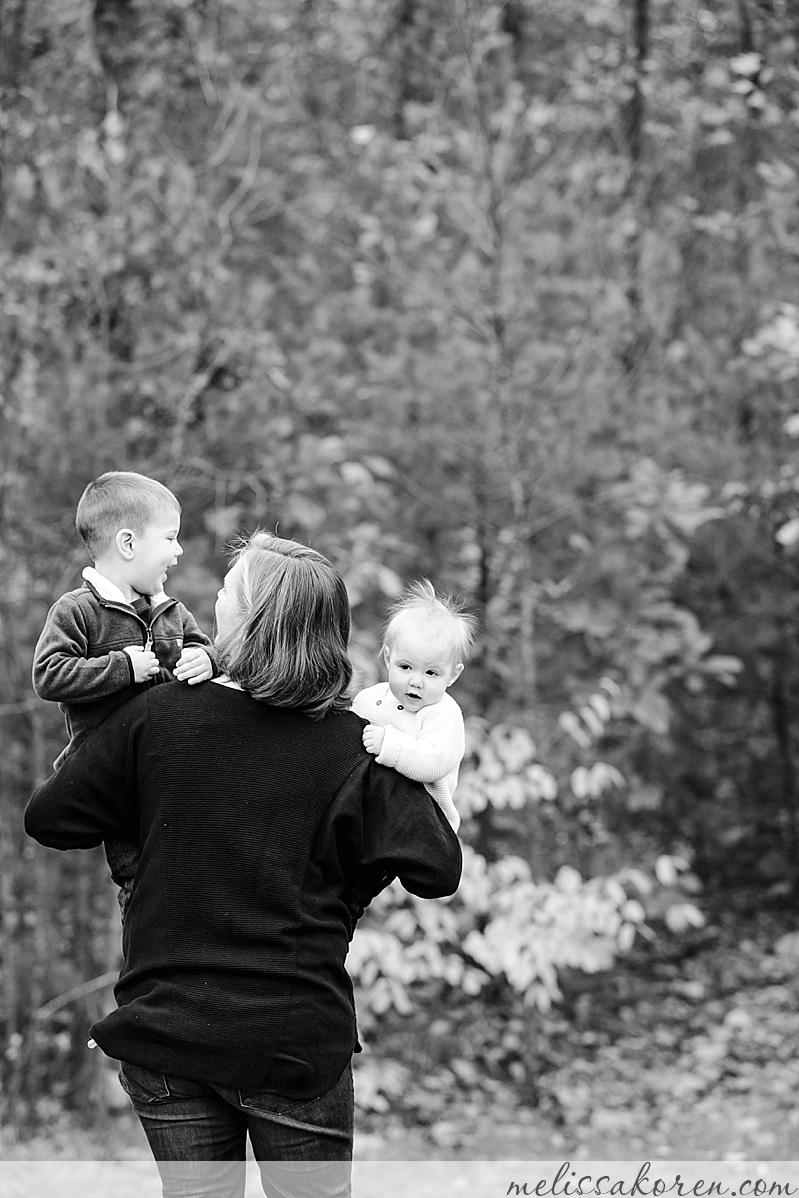 {And in conclusion – the obligatory SEO – Massachusetts + Southern NH Watch Me Grow Pictures. Melissa Koren Photography photographs good people. Wonderful, loving, quirky, sassy, laughing, fantastic, and often cheeky people like you! You are good people! There are adventures to have and memories to keep so let's get to it! If you're in NH + MA and looking for Southern NH Watch Me Grow Pictures, you can see more of my work online at melissakoren.com and also on Facebook. If you'd rather contact me directly, please email me at melissa@melissakoren.com!}