I met with Stephanie & Mike last spring, they were already so excited about their wedding plans. We met (on the coldest day ever) in November for their engagement photos and had a great time so I was very much looking forward to their wedding. I had no idea how much I was going to love every last second of it!
I showed up just as Stephanie was getting into her dress. Her mother was already dressed – and did I ever cover that AMAZING dress!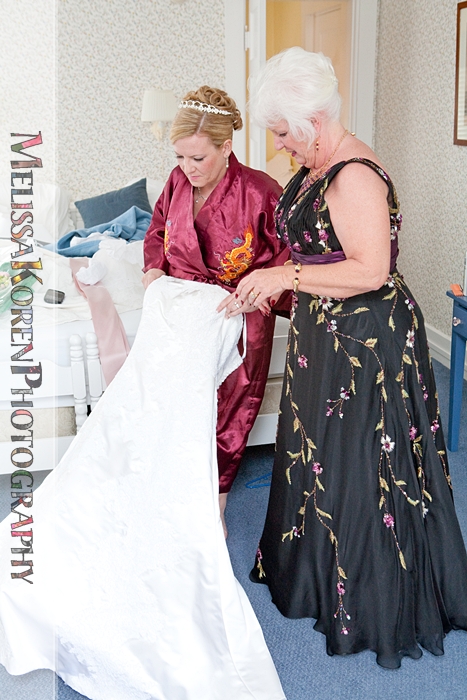 Steph's flower girl was textbook!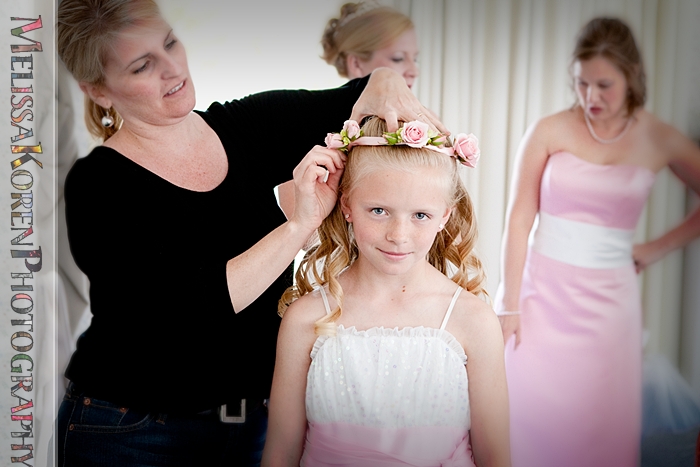 As was Stephanie – absolutely breathtaking.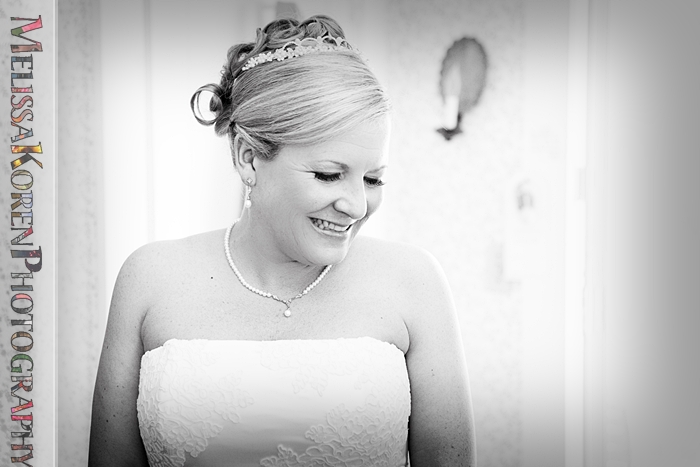 The moment it sets in – Steph is watching out the window as all her guests arrive and take their seats.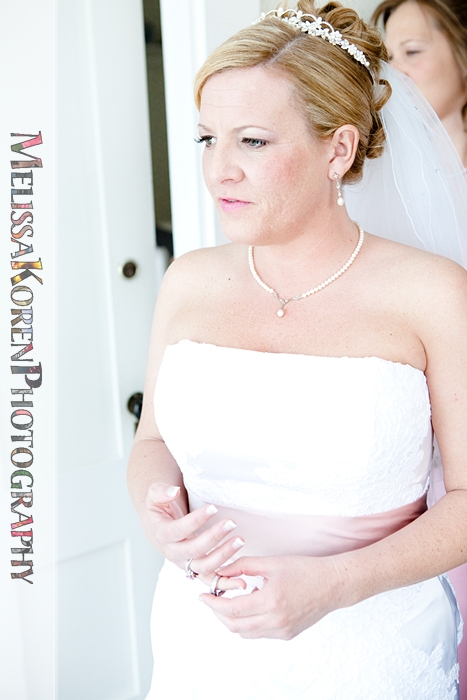 Lovely!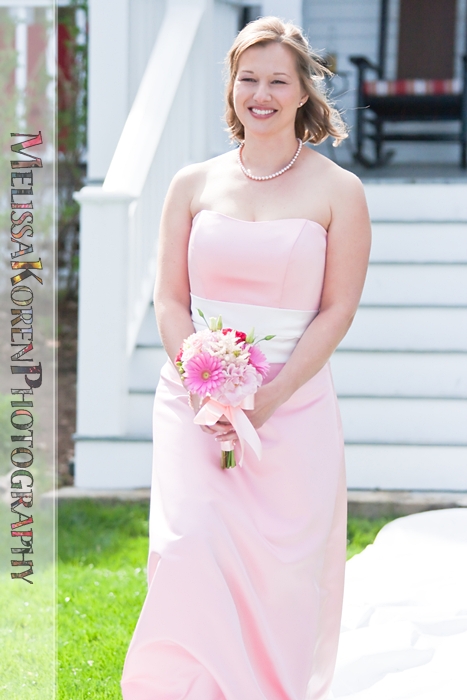 I LOVE how these two were in step – all the way down to the end!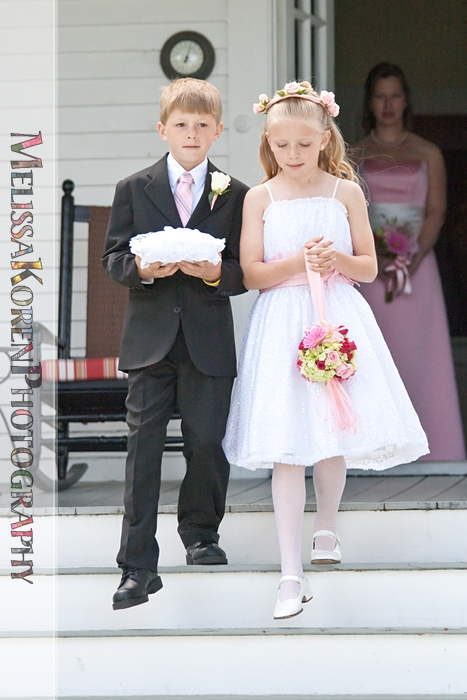 Steph & her Dad reach the end where Mike is glowing and ready for her.
The setting, the people, the spring time, the weather – everything was intensely perfect!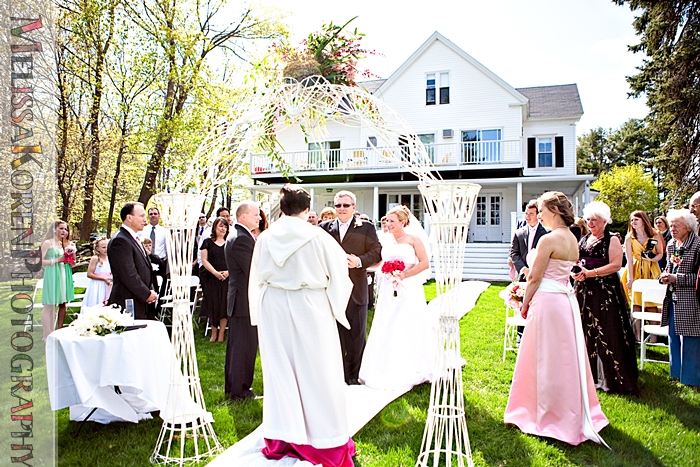 From the other angle – still perfection!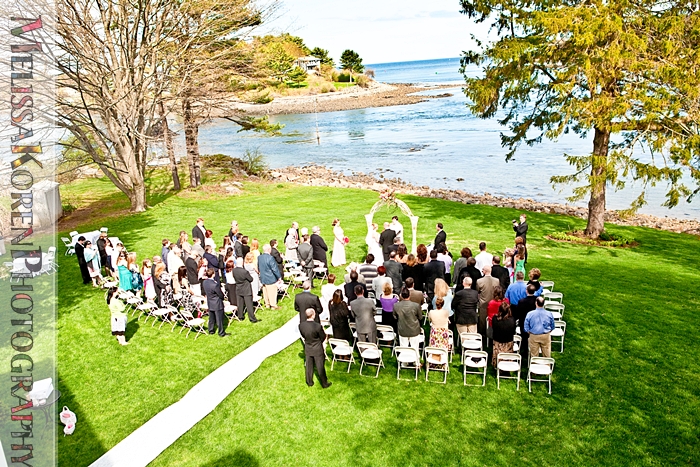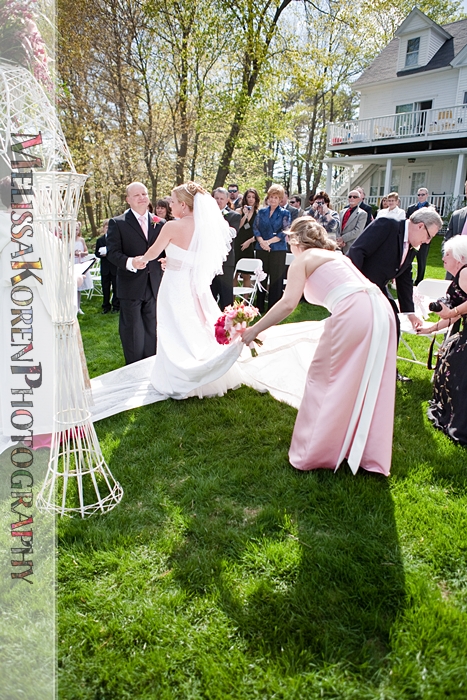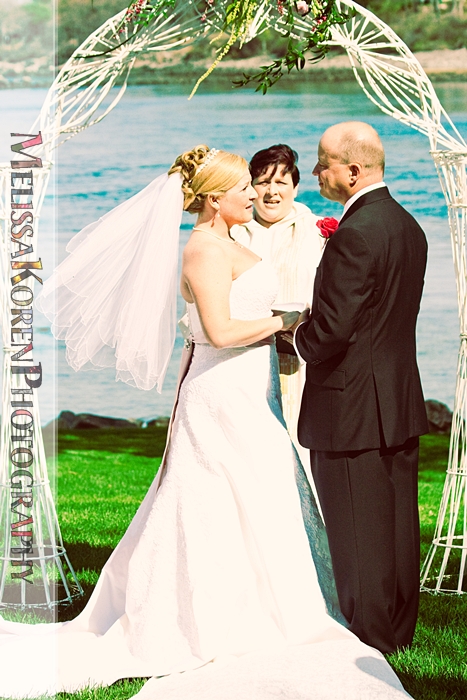 Fabulousness.
A great looking bridal party!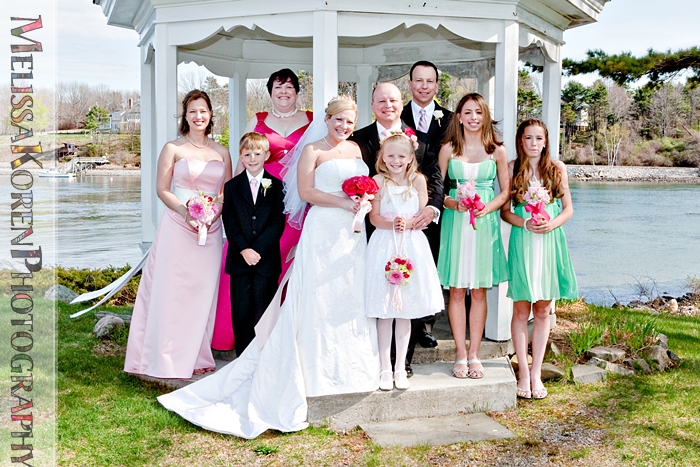 The scenery and grounds at The Dockside in York, ME are just amazing!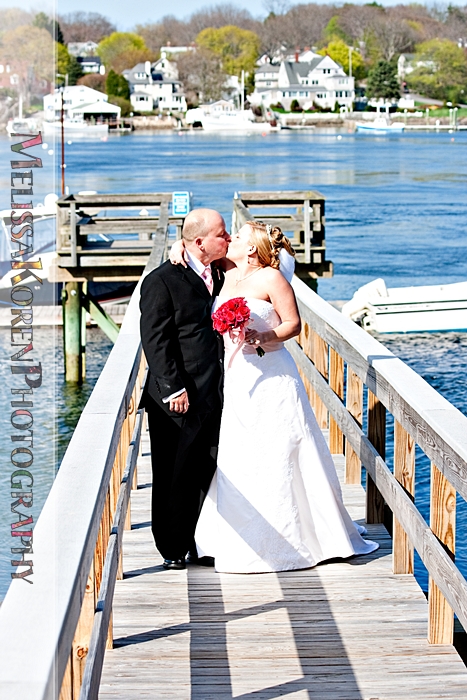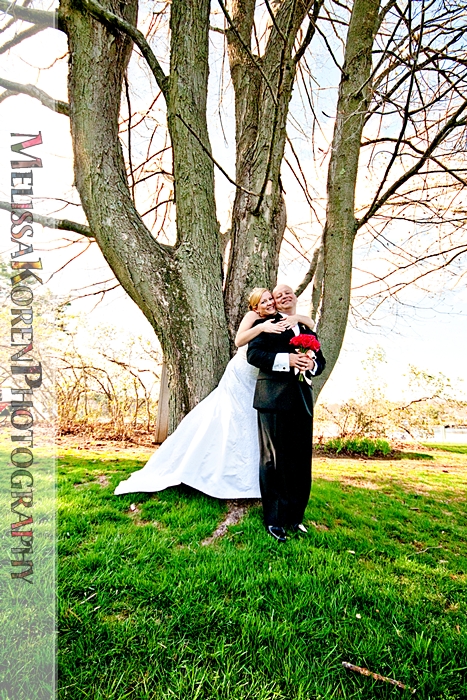 Candy bars are all the rage these days – Stephanie & Mike scattered words of happiness around theirs – it was a great touch.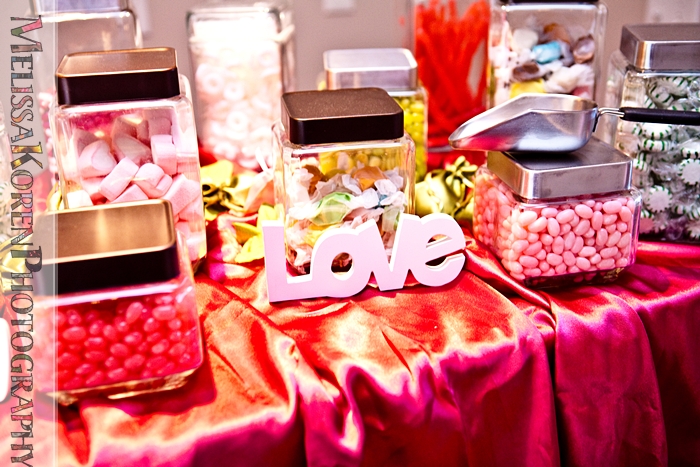 I've seriously run out of adjectives to describe how enamored I was with this wedding.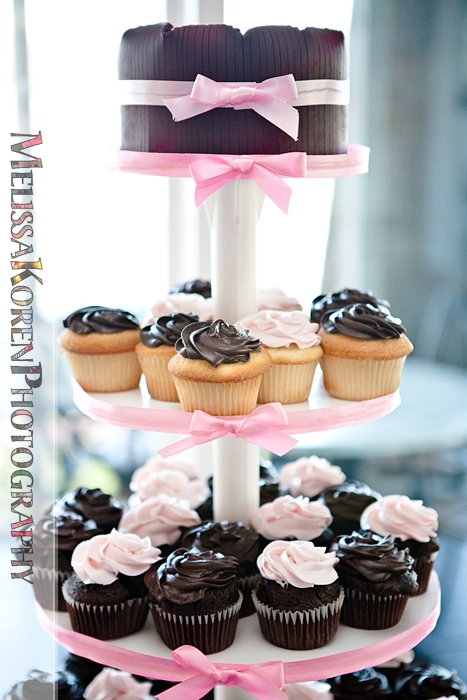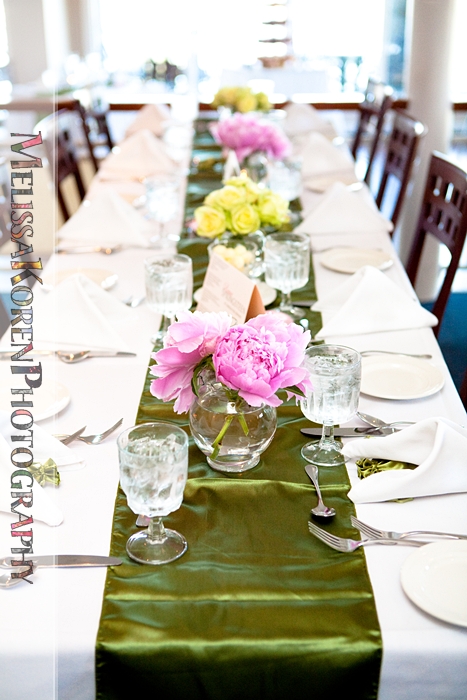 And how enamored I am with these two! Their joy was abundant and contagious!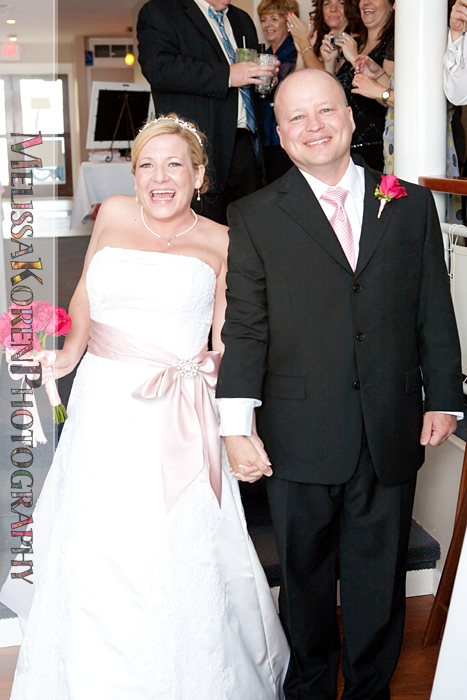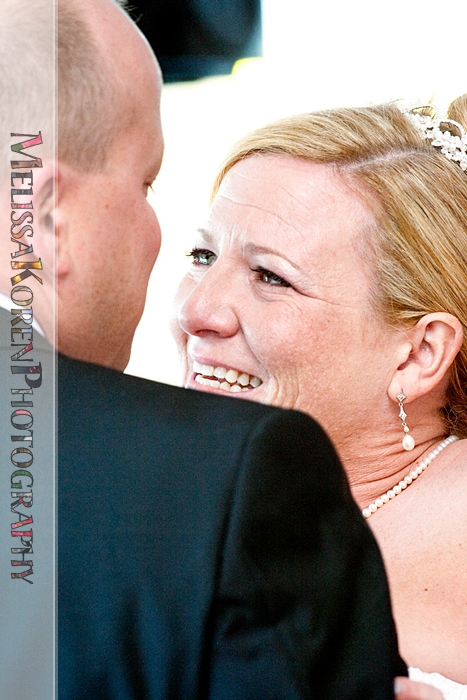 I love her parents looking on – their whole first dance was amazingly emotional.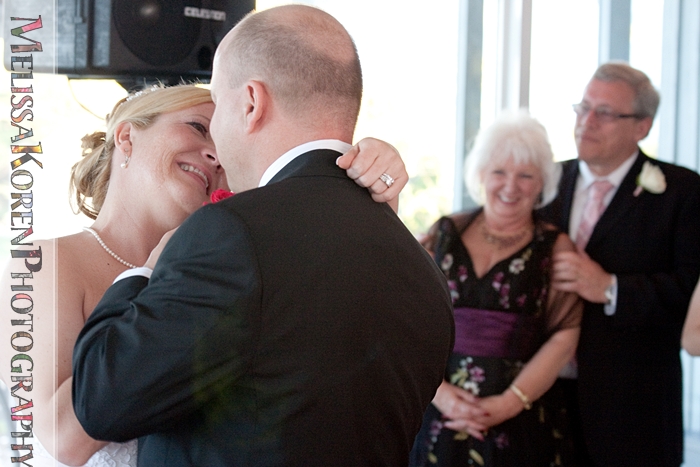 More Details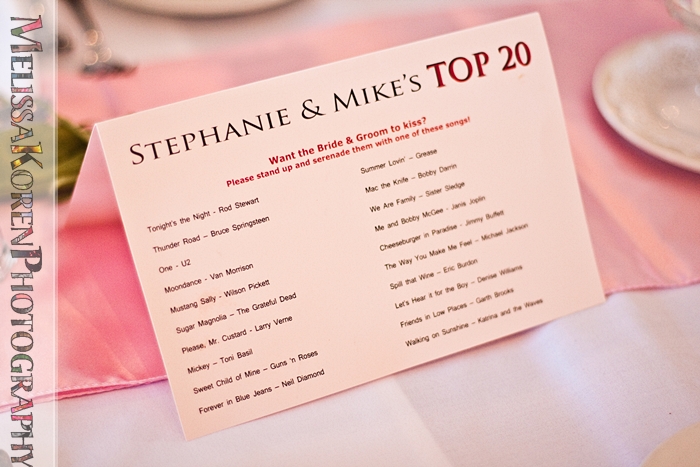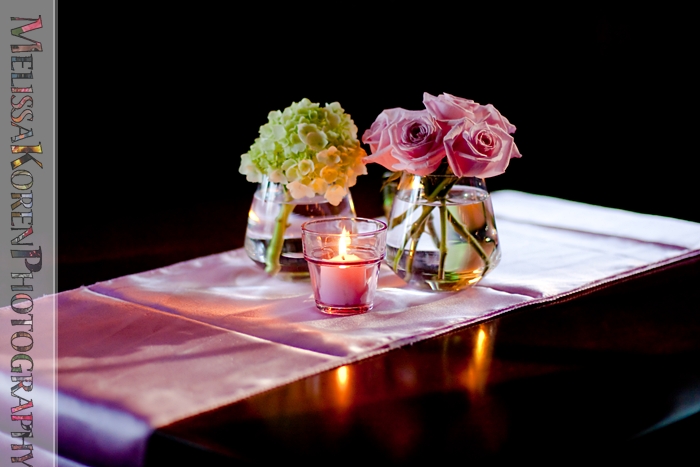 Stephanie's dad popped the champagne – the cork went nearly to the ceiling! You can see it in the top middle right of this shot.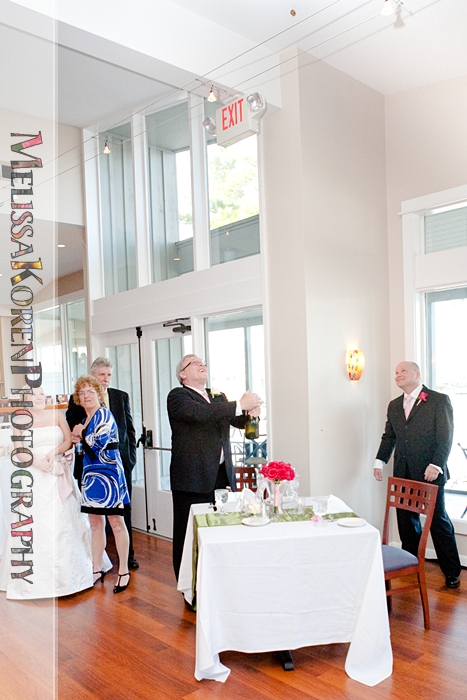 Caught with their hand in the candy jar!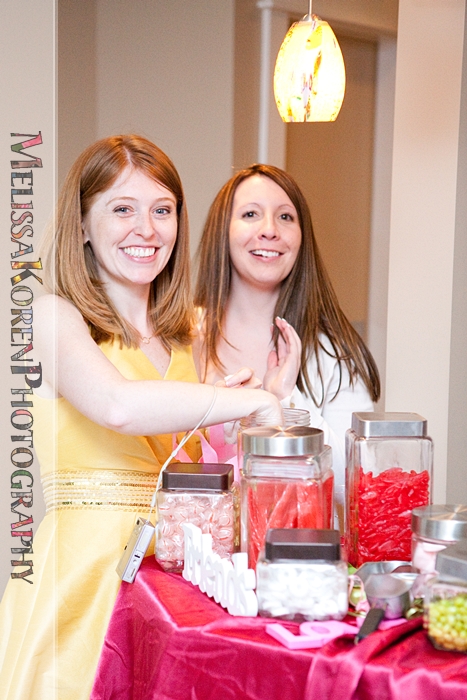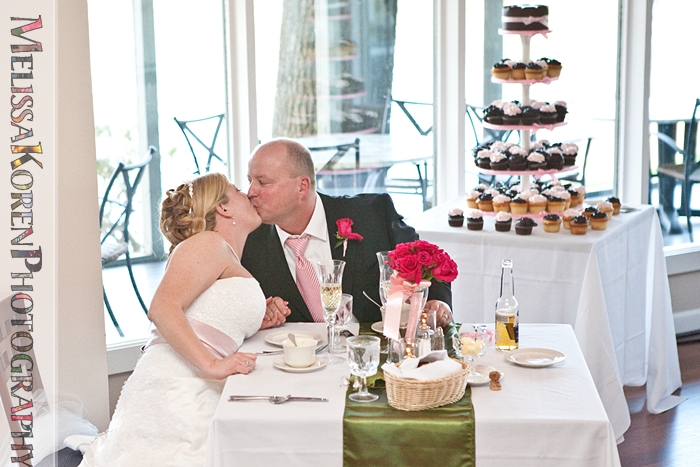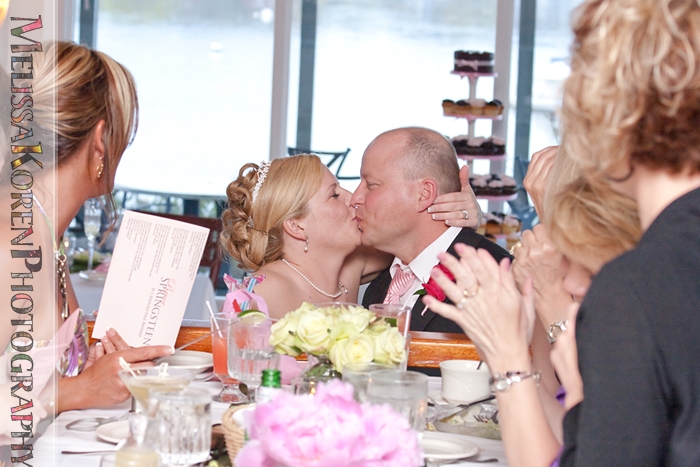 Their wedding was the same day as the Kentucky derby. The guests kept sneaking into the bar to see what was going down.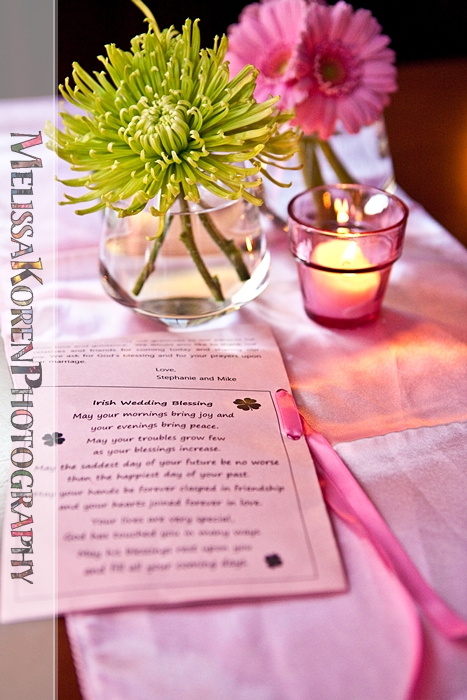 Even more emotional was when Mike's sister stood in for their mother who passed away. That's their father next to Steph in the background. The whole room was in tears, myself included.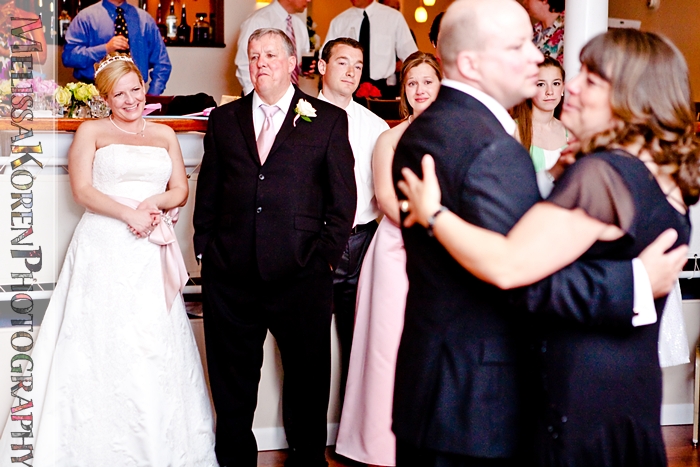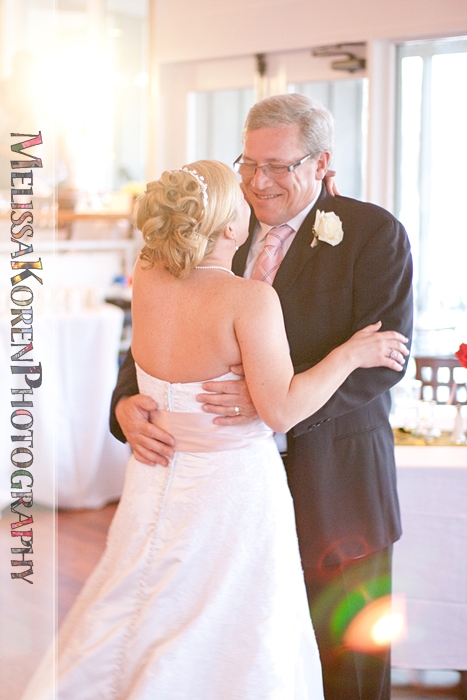 too cute for words! (glad I had a camera to describe it instead!)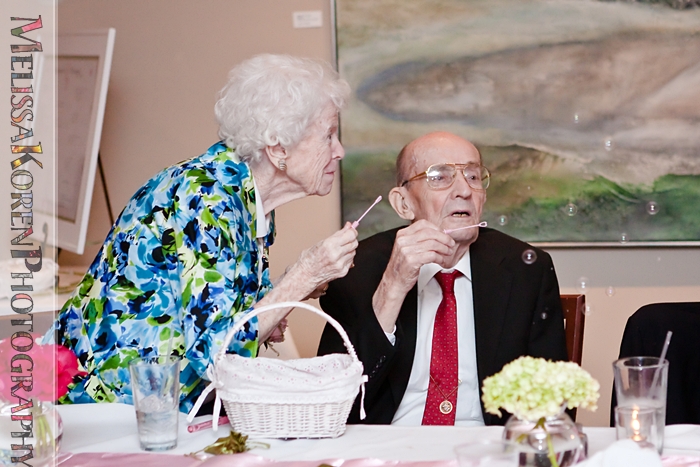 My night ended with a full on Paradise by the Dashboard light throw down. I SO love my job!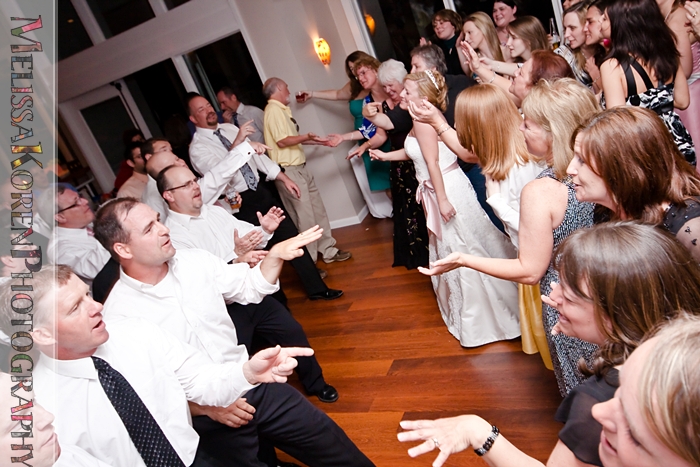 Stephanie & Mike, thank you so, so much for letting me witness your spectacular affair. You and your guests went above and beyond in your concern for me in my full on bronchitis-ness! I wish you all the happinesses that life can bring.
Hello Melissa! Thank you for the pictures. they are beautiful! I've ordered the DVD! ~Steph