Allison wanted to get some family portraits of her, her husband & her brother done for their mom's birthday. Her husbands sister just happened to be up for the weekend and came along for the 'ride' – we met at the beach and knocked these out before sunset.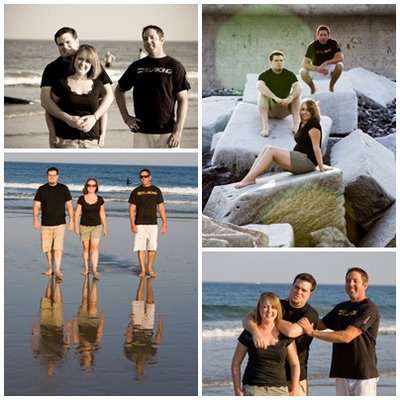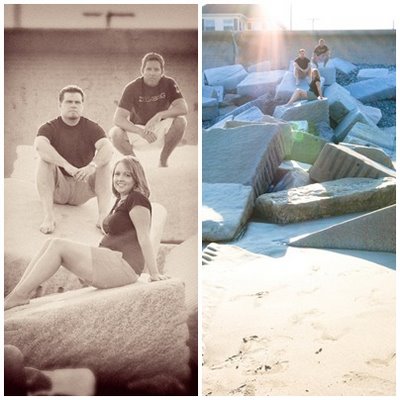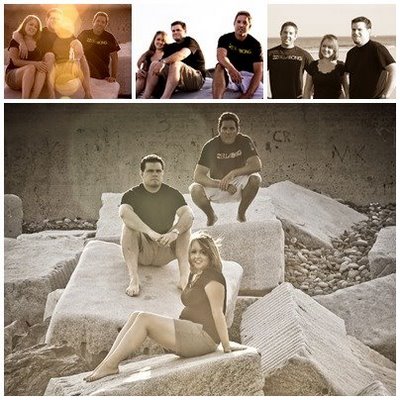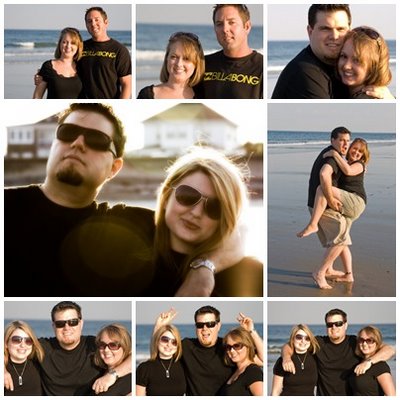 When I was a freshman in high school I knew senior Allison MacKenzie from chorus and her younger brother Cameron was in my grade – but we never exchanged anything more than pleasantries. Tim MacAulay was a football player in Allison's class – I only knew his name, and she only knew him mostly from homeroom.
Fast forward some-odd years later Tim & Allison meet and fall in love and get married. Then Cameron becomes the bartender at our local watering hole, and Tim & Allison come round visiting him. With in 3 or so months time we all become fast true friends and the rest is history.
Tim & Allison were the attendants in our wedding, Cam a guest. Tim's baby sister Vanessa (who just turned 21 last week) was in Italy studying abroad or she would have been there too –
They are the "Mac" family and we adore them more than words!