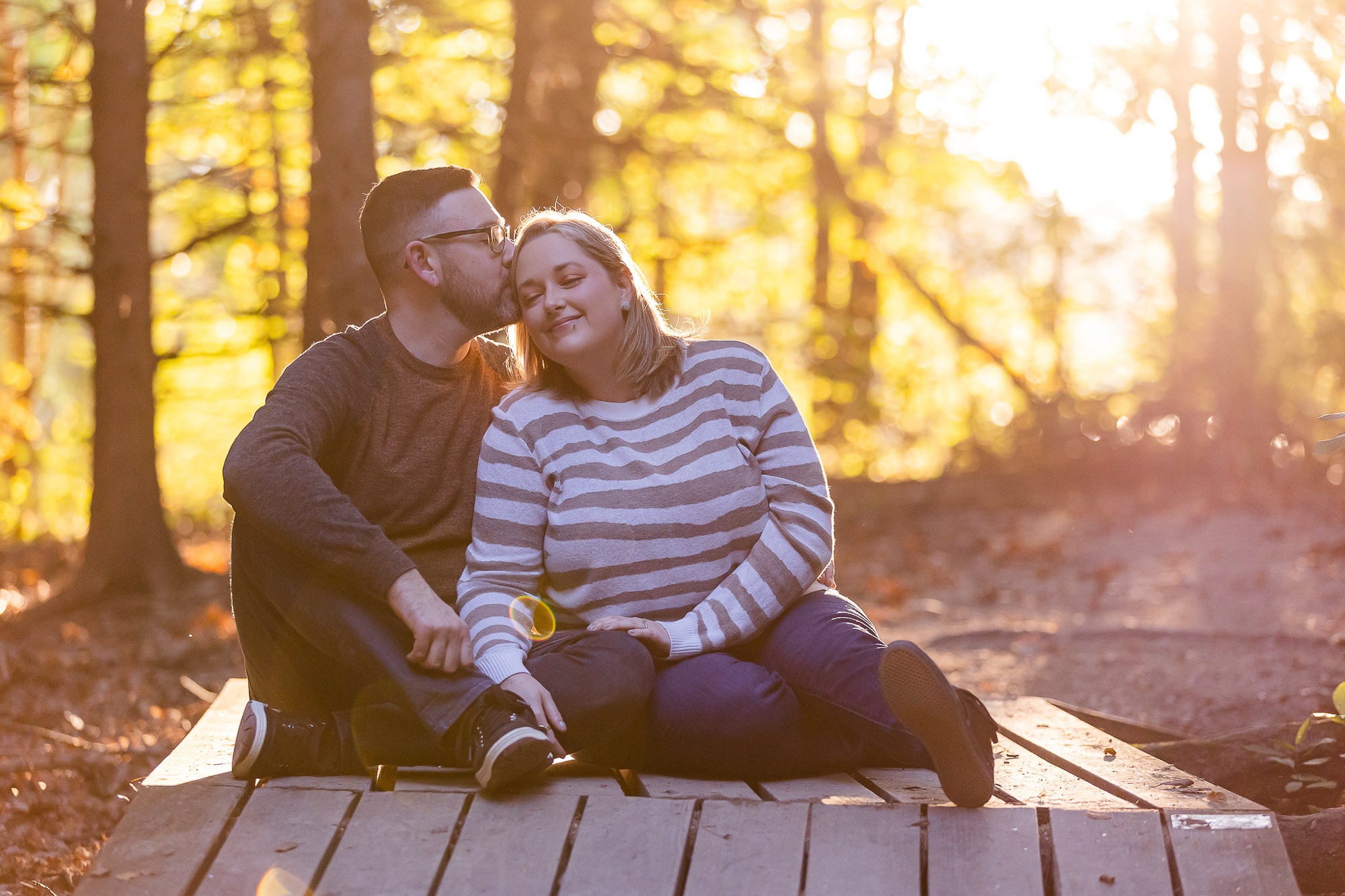 Get ready to discover a gem of a spot – Wagon Hill Farm! It's like the ultimate photoshoot playground that suits any mood – whether you're up for a chill vibe, dressing to impress, or embracing the beauty of different seasons like summer, spring, winter, or fall. Wagon Hill Farm has that magical touch that works for all kinds of moments – engagements, family gatherings, senior pics – you name it. Trust me, this place is a real treasure!
Let's peek into the story of Chris and Crystin's sweet engagement session at Wagon Hill Farm in Durham, NH. With more than 15 years behind the camera, I can honestly say that Wagon Hill Farm is a real star on the NH Seacoast, capturing the essence of nature and love in the most heartwarming way.
Imagine this: that special time of day when the sun paints everything with its golden hues – that's when Chris and Crystin's session unfolded. We kept going till the sun bid adieu, casting that lovely soft light all around us. The colors of the foliage were so vibrant, and guess what? Even the moon decided to make a cameo appearance – how cool is that?
But you know what truly shines? Those moments are gone in a flash – the glances that say more than words ever could, the laughs that come straight from the heart, and the feeling of setting off on a new journey together. Wagon Hill Farm made their story feel even more magical.
So whether you're celebrating love, capturing those special family bonds, or making your senior yearbook shine, Wagon Hill Farm is like your own personal dreamland. It's not just about the perfect shot; it's about the emotions, the connections, and the memories that make those photos truly unforgettable. Let's create something beautiful at Wagon Hill Farm – a place where every click tells a heartfelt story. 📸🌟
Loved the love in this Wagon Hill Farm, Durham, NH engagement session? Check out more Engagement sessions!

Based in Exeter, NH, Melissa Koren Photography works in New Hampshire, Maine, Massachusetts, and anywhere you'll have me! Outside the box, fun, photography for good people. Good people like you! You can see more of my work online at Melissakoren.Com and also on Facebook and Instagram! If you'd rather contact me directly, please email me at Melissa@Melissakoren.Com!