Lauren & Patrick are fantastic.  Hands down just good people to know.  I was overjoyed when they asked me to be their wedding photographer and elated when they wanted to take advantage of some fall fun at Carter Hill Orchards in Concord.
I loved that they came ready for anything and fully embracing the slight chill in the air.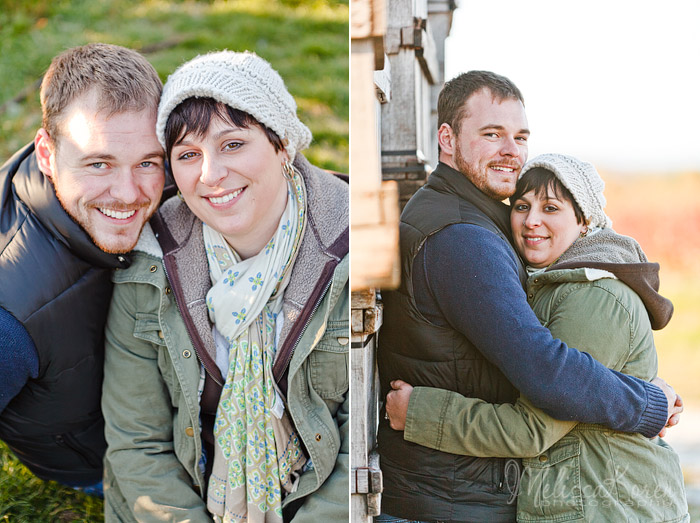 Everything including almost sitting in rotting squashed left over fruits 😉  Thanks guys!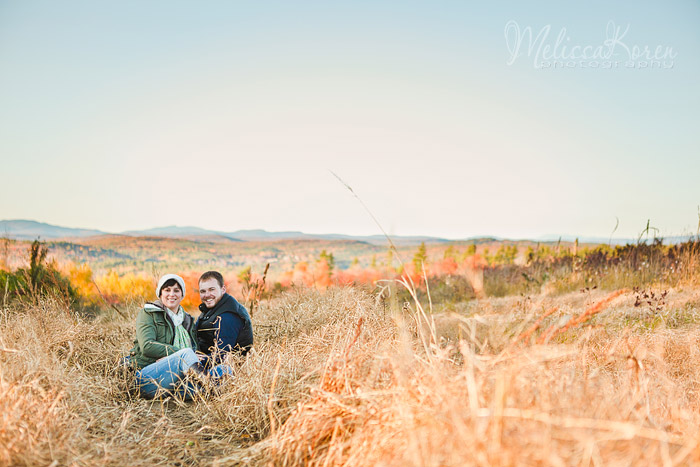 I'm always (quite pleasantly!) surprised by how mountainous the Concord backdrop is.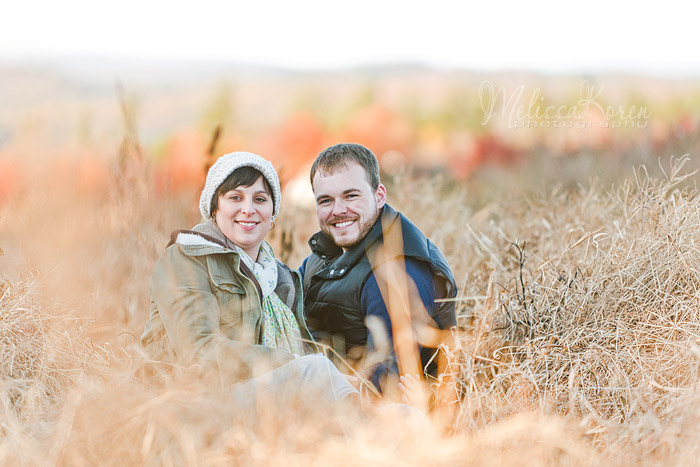 I have a tendency to follow the sunset – in doing so we wandered down the steep hill and past a fence and stumbled onto this beautiful little pond.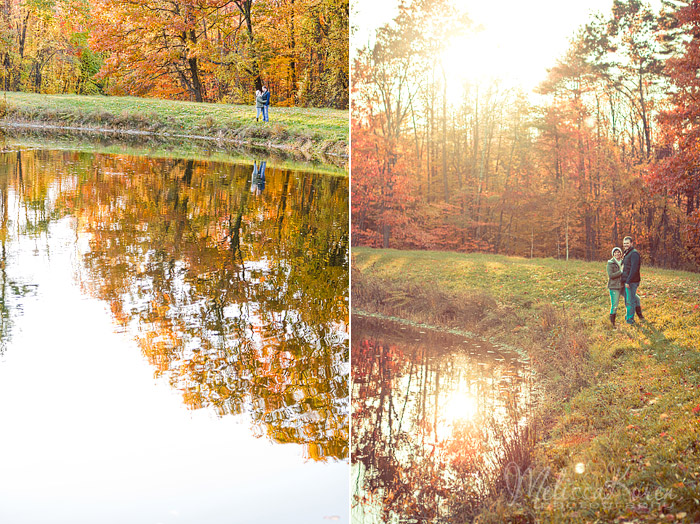 And into some forest. I can't get over how easy these two are in front of the camera.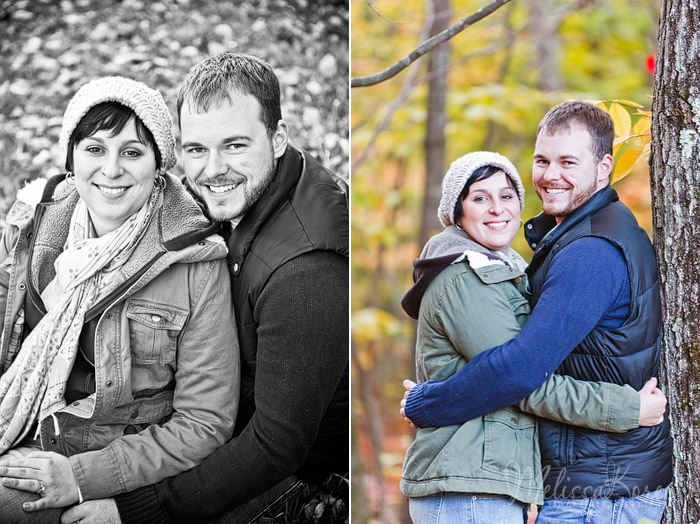 Patrick accused me of being distracted from the task and taking photos of only the trees; when I showed him the photo on the right he was surprised they were in the shot too.  Go go gadget wide.angle.lens!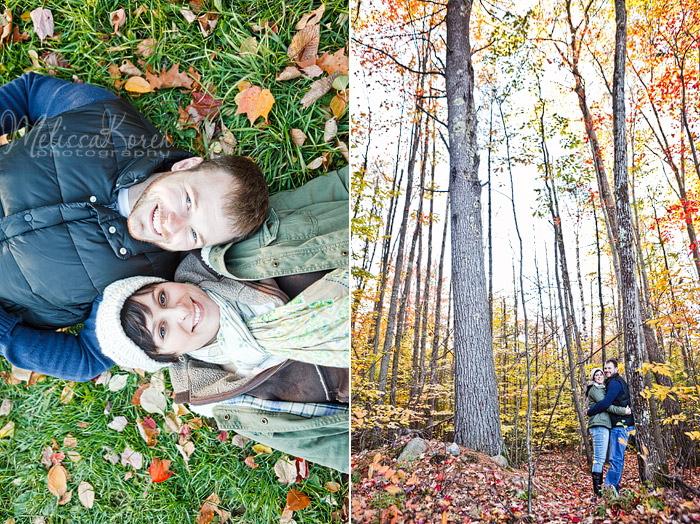 Full color or black and white, these two are superstars!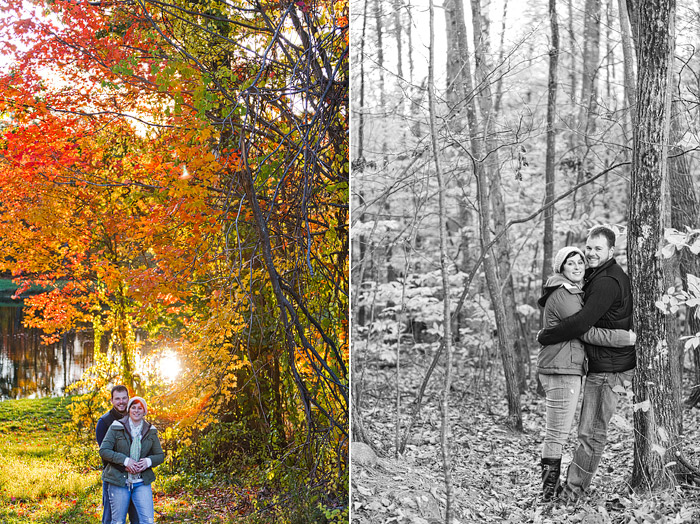 Thanks for a great afternoon guys – next time I need to not forget the whoopie pies!
~melissakoren