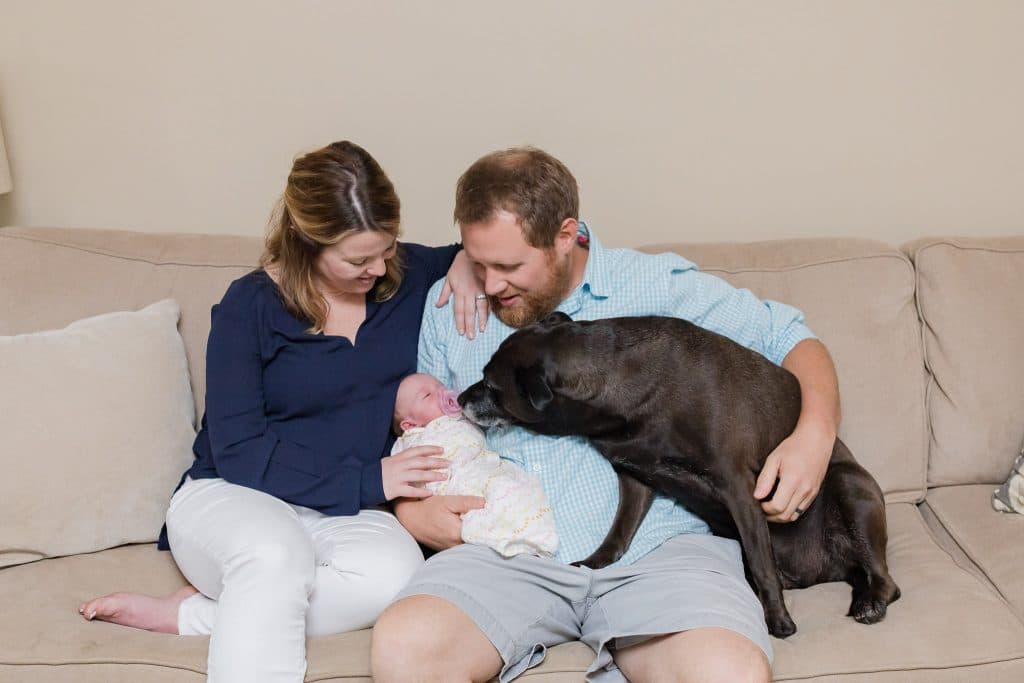 I'm often asked how long by new parents how long they should plan for their At Home Newborn Session – Amesbury MA Newborn Photography.
"As long as it takes!"
The session description is 'up to two hours', which allows for most of the unpredictability of #newbornlife. There's not much that counts as a schedule for a baby in those first few weeks of life. Something that seemed a sure thing yesterday, or even 3 days in a row, can change in a heartbeat.
If your baby is a sleeping champion during the session, we might get everything done in 45 minutes and spend a few minutes trying to see if they're ready to be roused for some eyes open photos.
If your baby is not even remotely interested in sleeping, we may do some awake photos. Then we may spend a chunk of time trying to get them to feel sleepy. We might have 5 minutes of 'sleepy time' in that whole two hour period and that's ok!
Nursing, bottles, burping, diaper changes, snuggles, songs, and rocking are all part of the process!
Keep calm and newborn photo on! I love every piece of it, and I PROMISE, a crying baby doesn't bother me!
Nora was a tough sell, but definitely as sweet as pie!
(And her parents' Cliff House Maine Wedding was GORGEOUS, the sweet puppy made a cameo there, too!)
Cuteness abounds awake or asleep!
Amesbury MA Newborn Photography by Melissa Koren Photography. You can see more of my work online at melissakoren.com and also on Facebook and Instagram! If you'd rather contact me directly, please email me at melissa@melissakoren.com!