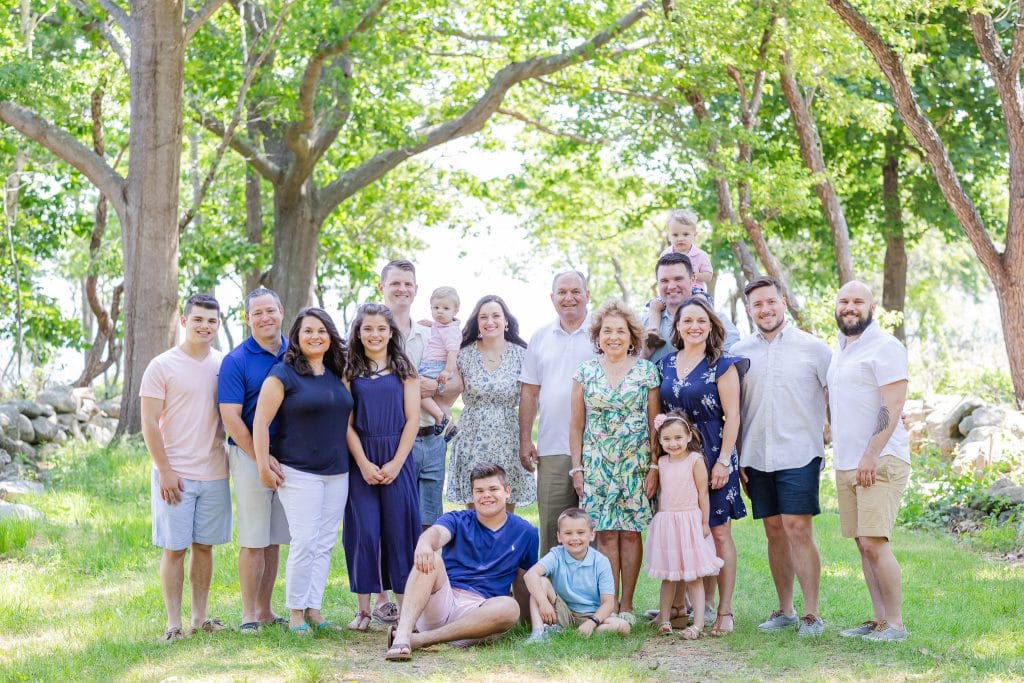 I've lost track of how many times I've photographed this family. Three NH newborn sessions, One NH wedding (so far), countless NH mini-sessions and NH family photos!
We tried to recall but kept losing track. ?
This time round we had one new cousin and one new fiance in the mix!
We decided on Odiorne Point and being fresh off this gorgeous Odiorne Point Wedding I knew exactly where I wanted to take them.
What I didn't know, was the short way to get there. ??‍♀️
We trekked our parade through the park and finally landed at our destination. It was totally worth it!
Big family photo sessions are some of my favorites. I love the camaraderie and ribbing that happens when the families are all there to have fun with it.
We start with a whole group photo, then grandparents and grandkids.
Just grandkids (cousins!) and individual families.
Moms with kids, dads with kids, grandparents together, moms and dads together.
Look at each other!
"Look at each other" for established couples is always one that gets a laugh. Once you have all these kids and you settle into a relationship, you have a tendency to keep your eyes on the next thing. The next errand, the next sport, the next kid…
Taking the time to stop and look into the eyes of the person you've created this life with is important!
Kids individually and with their siblings.
More whole group photos!
It's just a whirlwind of laughter and 'are we done yet' (but in the best way possible)
I love every time any of this family shows up in my inbox!!
NH family photos by Melissa Koren Photography. You can see more of my work online at melissakoren.com and also on Facebook and Instagram! If you'd rather contact me directly, please email me at melissa@melissakoren.com!