After leaving my fun family photo shoot near Boston, I headed over to Brooksby Farm in Peabody, MA to take some engagement photos with Amy & Kyle.  They'll be having their wedding at Smith Barn this fall and thought it would make the perfect backdrop for their engagement photos too.   Did it ever!  I'm loving all these apple orchard shoots – each orchard has it's own unique feel and the trees make such gorgeous backdrops!  Amy's brother and sister-in-law were one of my first wedding couples 'way back' in 2008 and I'm so excited to work with their family again.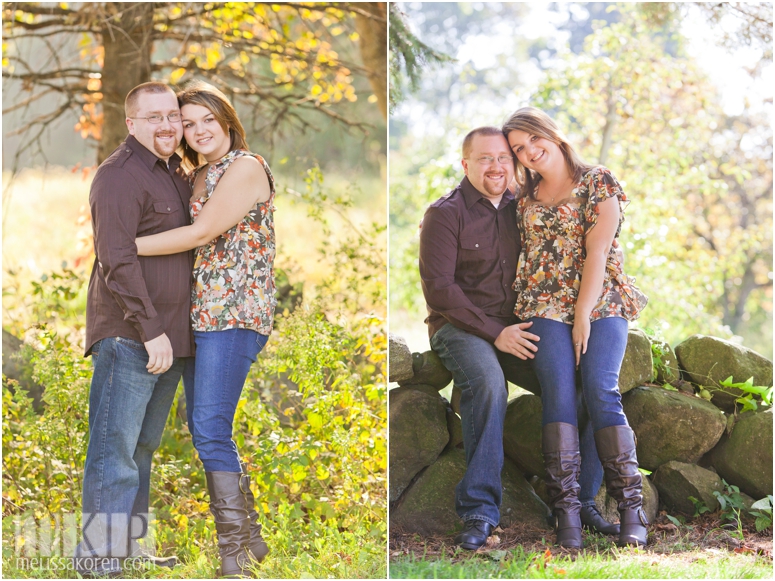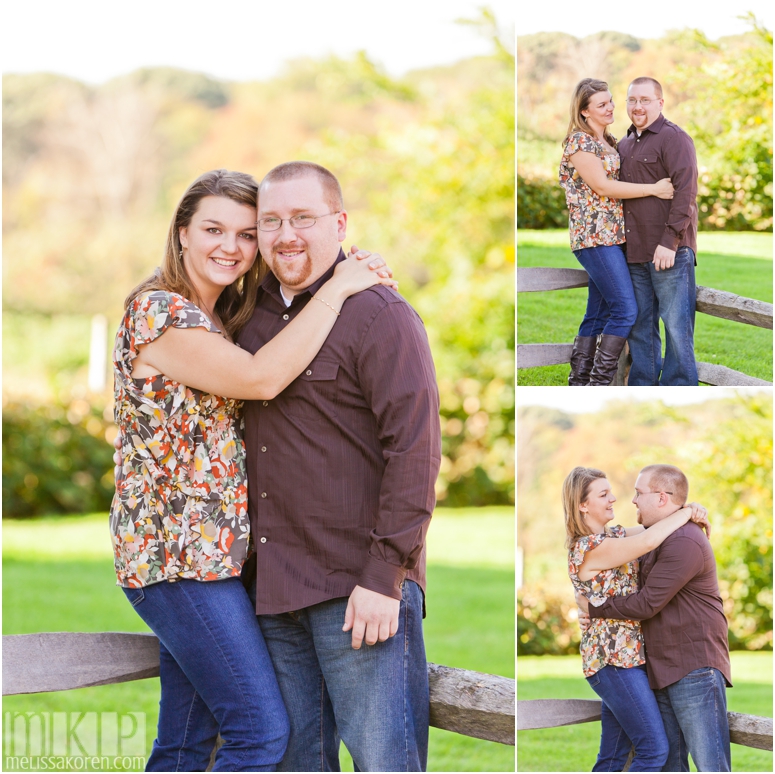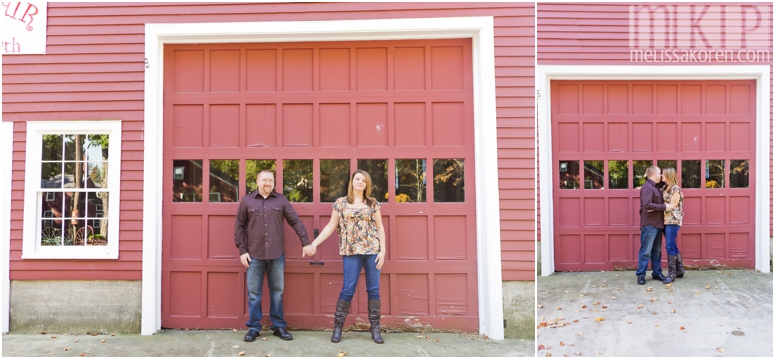 So Cute!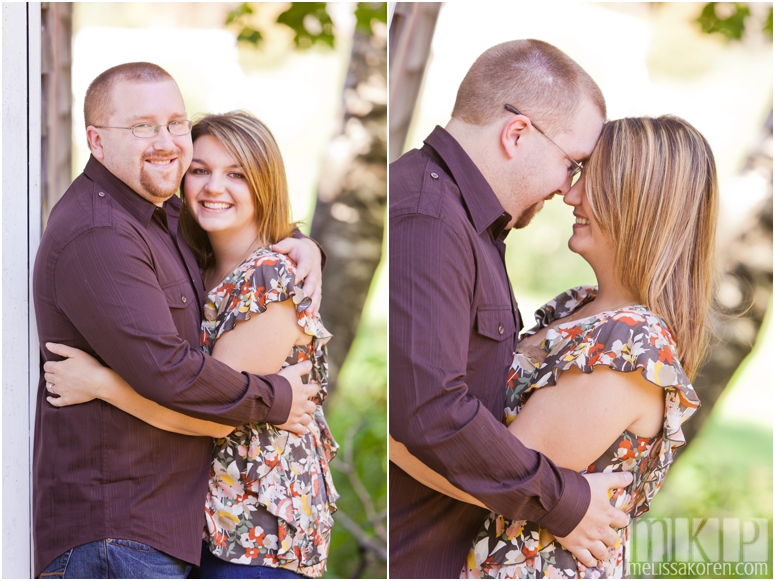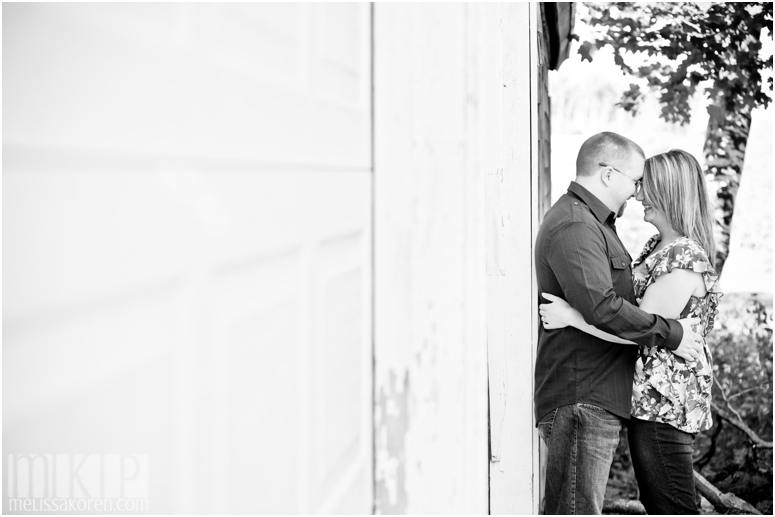 I loved their outfits – and Amy's boots!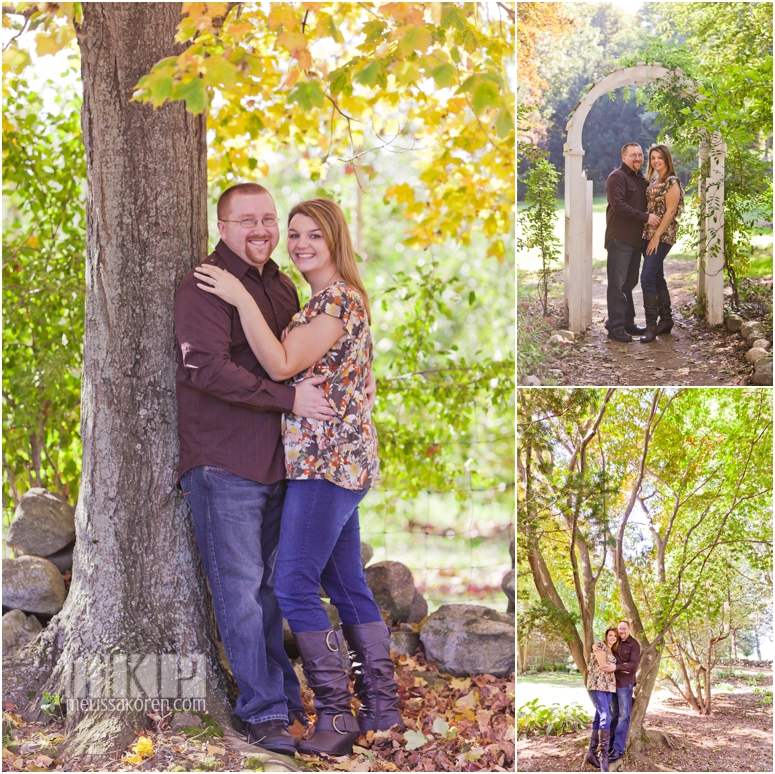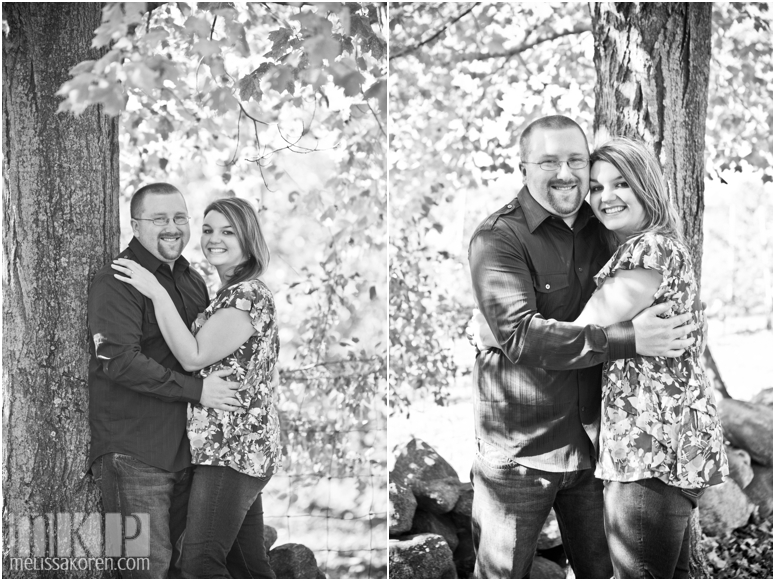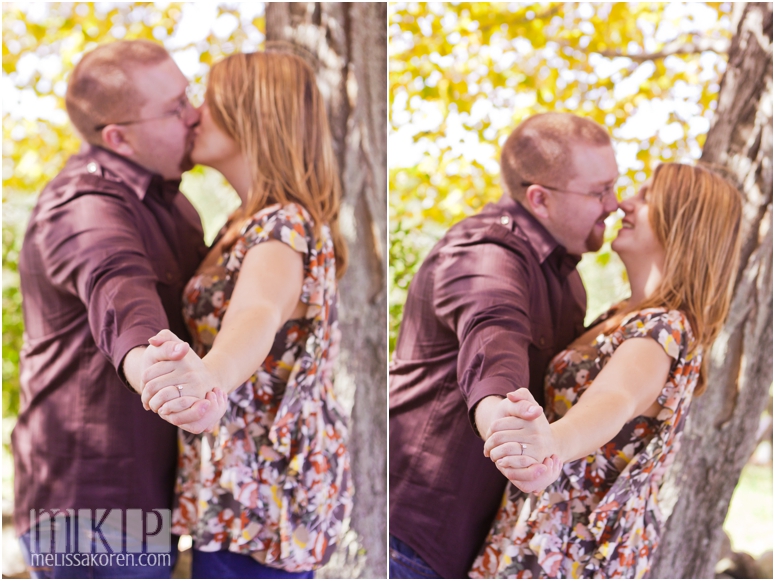 We stopped at this beat up apple box on the way back to the car – this set is my favorite!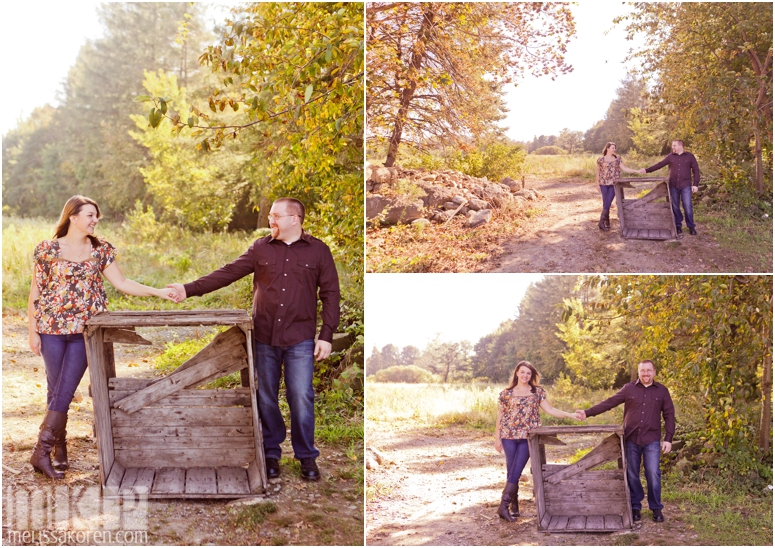 Thanks for introducing me to Smith Barn guys – I love it and can't wait to see how fantastic your wedding day is there!