One of the most amazingly rewarding moments in my job is when a family asks me back.  And this family, has had me back more than a handful of times now!  After completing a baby's first year collection for their first little boy I left the cake smash a little saddened that it would be a bit before I saw them again.  All of my families steal a little piece of my heart every time I see them, and this bunch was no exception.  Then – I spied the news on facebook that Jack was going to be a big brother.  I kept my wishes and hopes under wraps until Meghan emailed to ask if I could do another documentation of their journey into becoming a family of four!  I may have jumped up and down and clapped my hands and did a little happy dance when I received that email.  Or maybe I didn't.. (oh no, I totally did).
And so the day came and it was time for their family maternity photos!  Their Christmas tree made an adorable backdrop and a great talking piece for Jack.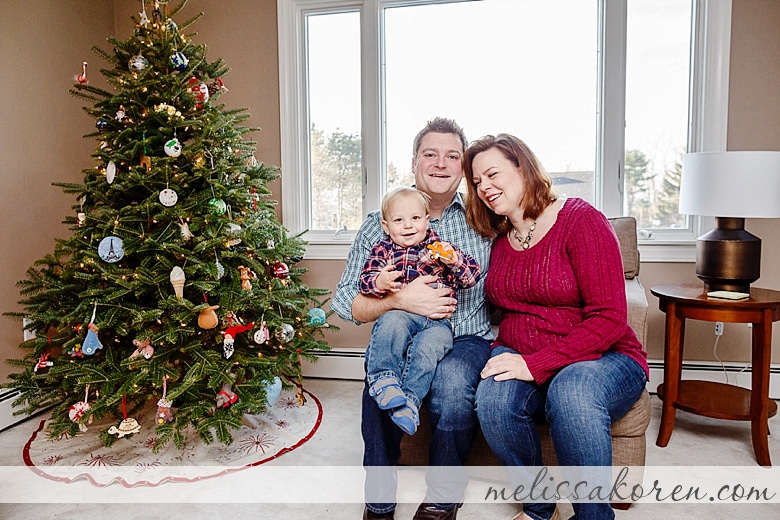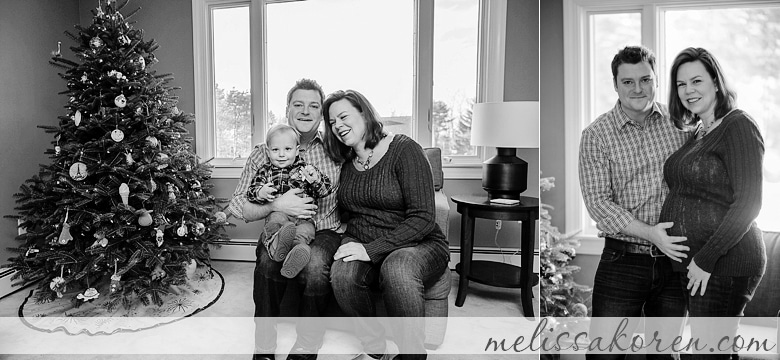 Then he showed me his room and we read, and played with blocks, and made funny faces.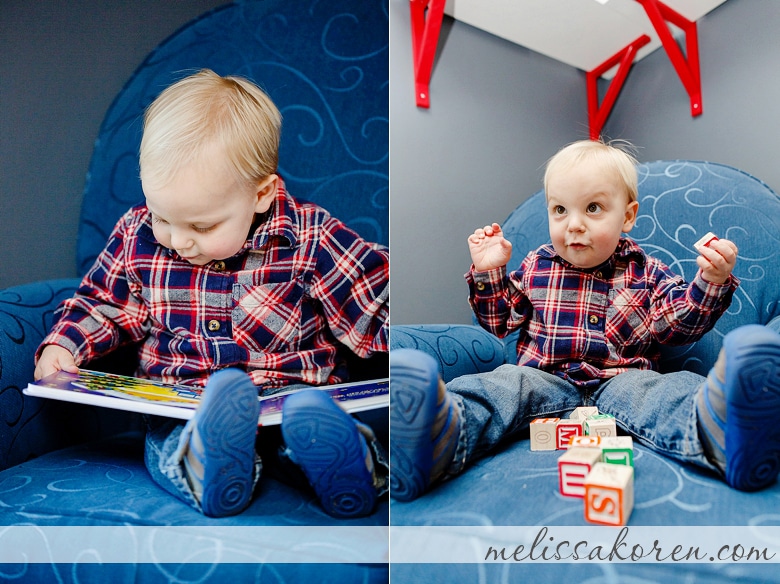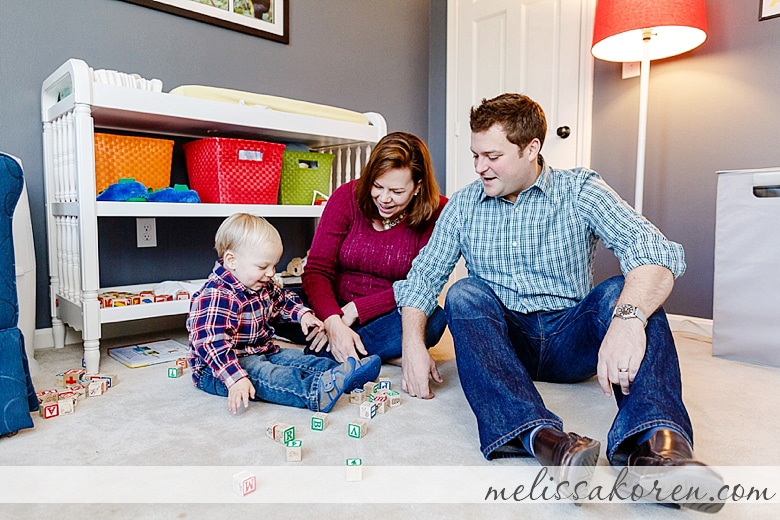 Then, we went outside to play in the snow.  It was a warm day and there was just enough snow to be fun, without actually having to trudge through it. I'm glad I have pictures of this phenomenon because at this stage in this arduous winter I don't really know how else I could recall such pleasantries.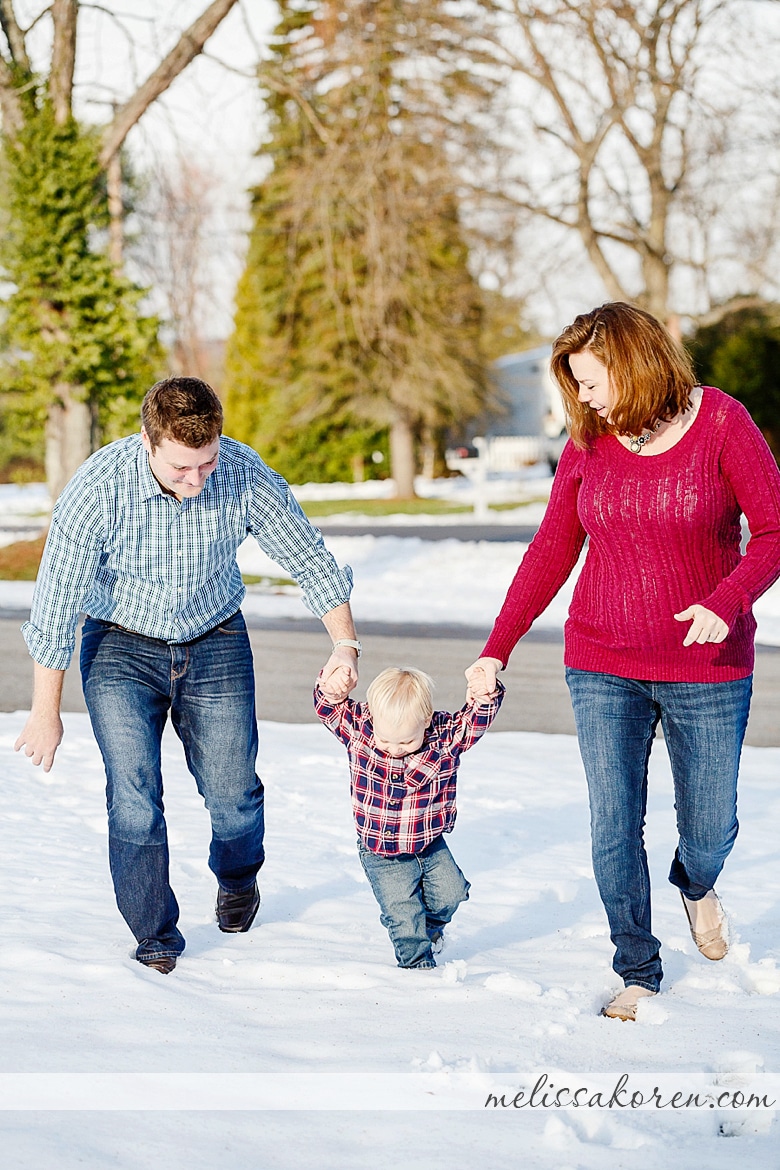 Would you look at that happy face!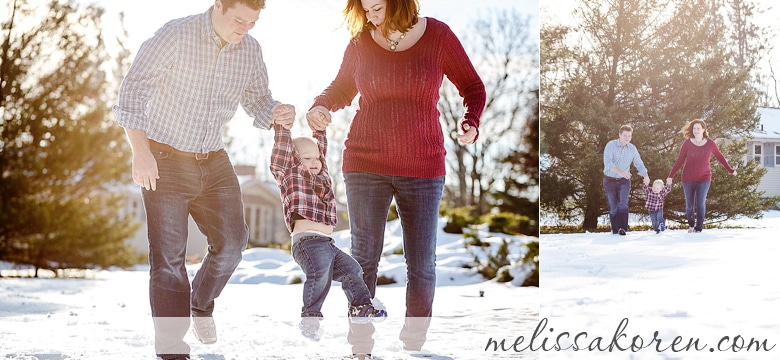 Seriously adorable. And major points for the colorful coordination!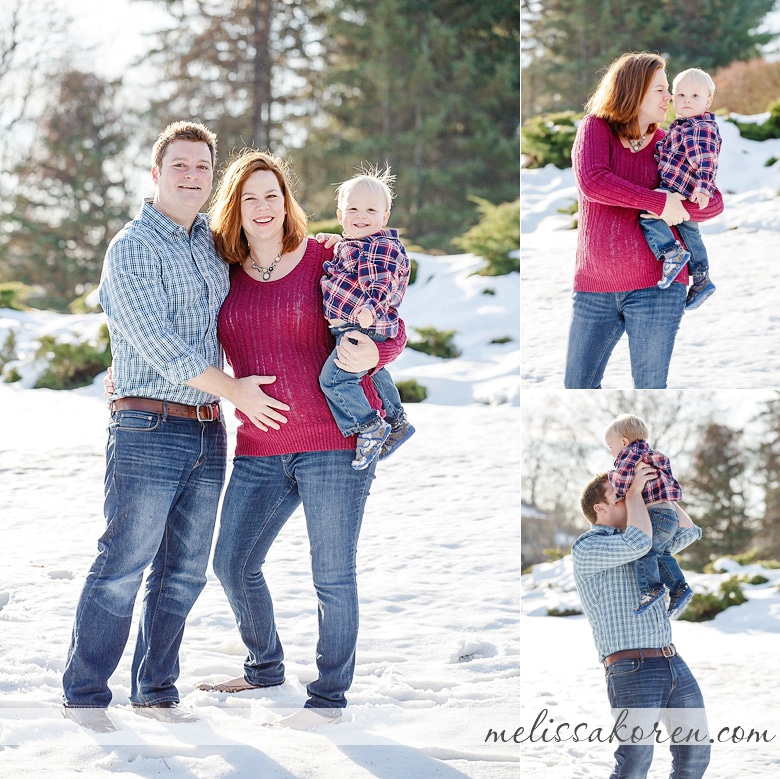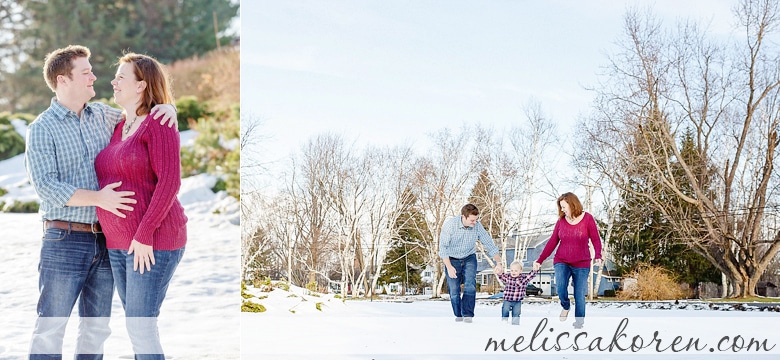 Just wait til you meet the adorable little nugget in Meghan's belly. He's going to melt your heart! (Maybe he can work on melting the snow while he's at it.. )(ok, ok, that's too much pressure for one wee baby.. but a girl can hope!)