After their awesome engagement session, I was more than a little excited for their wedding ceremonies. Part I happened on the most beautiful of August mornings. I arrived at their house and was greeted by sweetness everywhere I looked. Andrea was giving and receiving finishing touches, meanwhile her youngest daughter Eva was all ready to go!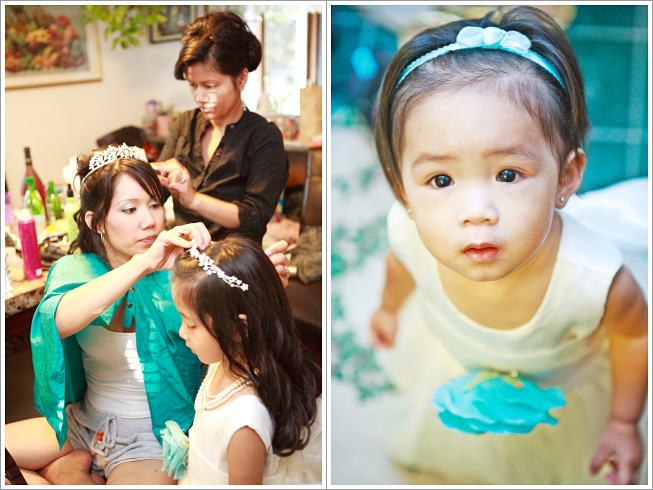 In the other room the bridesmaids were helping each other tie their sashes on. I love the blue/cream combo.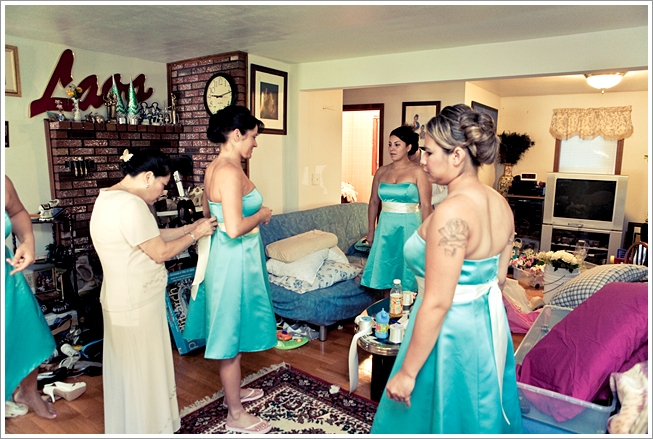 After her hair was done she went up stairs and put on her *stunning* gown.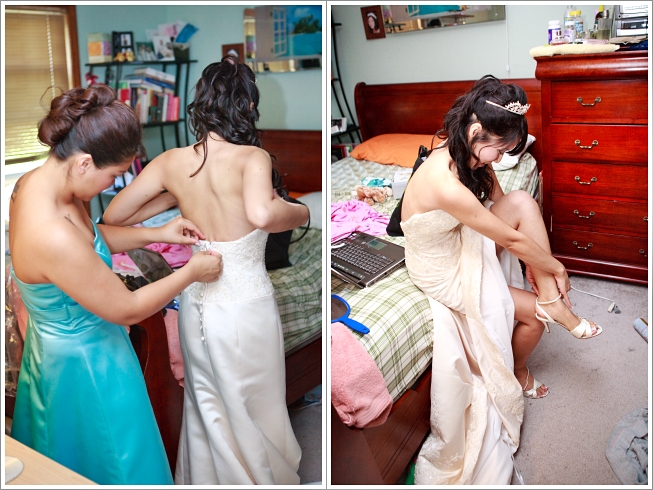 We all drove over to Great Island Common in New Castle, NH for the ceremony. The guys had gotten up very early in the morning to get to the gates and reserve a prime spot, they were 5th in line and could not have had a better location!
There was no real privacy though so walking from the car to the site the girls were trying to hide Andrea – a bystander offered up their picnic quilt and it made things much easier (and more amusing) 🙂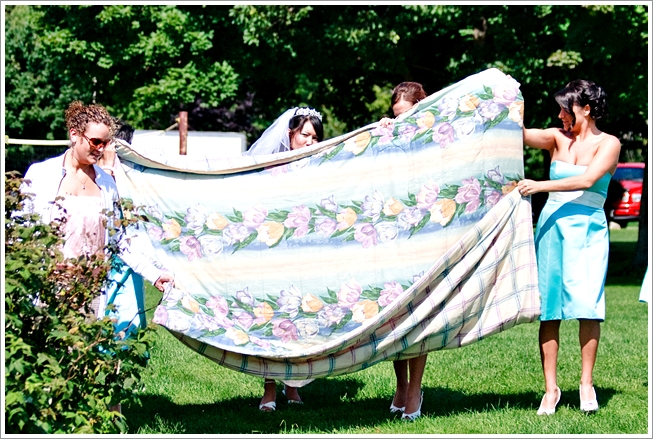 I love these – Eva was being kept company by one of the bridesmaids daughters – they were adorable. Deja was checking on her mom, trying to help calm her nerves.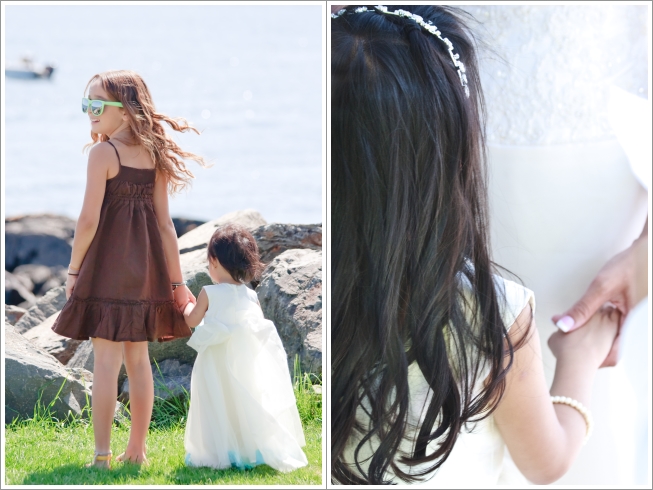 Andrea was waiting in the tent they'd constructed for her. I grabbed this quick shot of Toto and his girls and I LOVE it!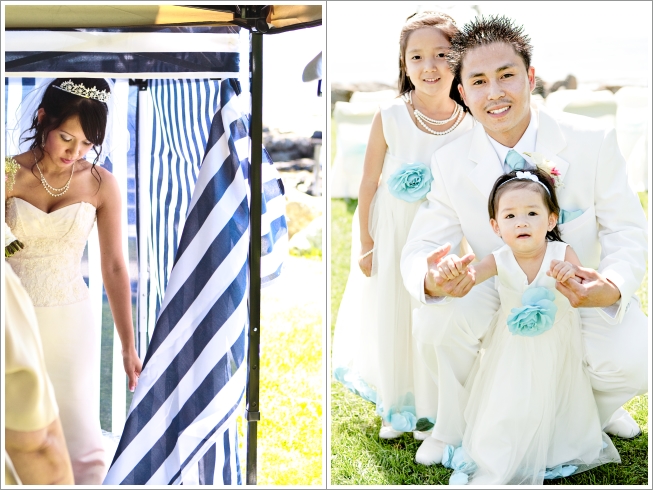 A few more shots while we waited for the last of the guests to arrive.
There was a lot of last minute cramming of their vows in the last moments before the ceremony.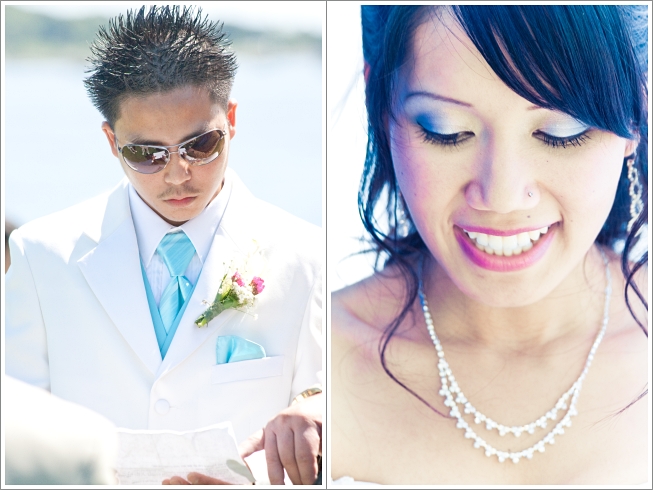 Then it was time to begin!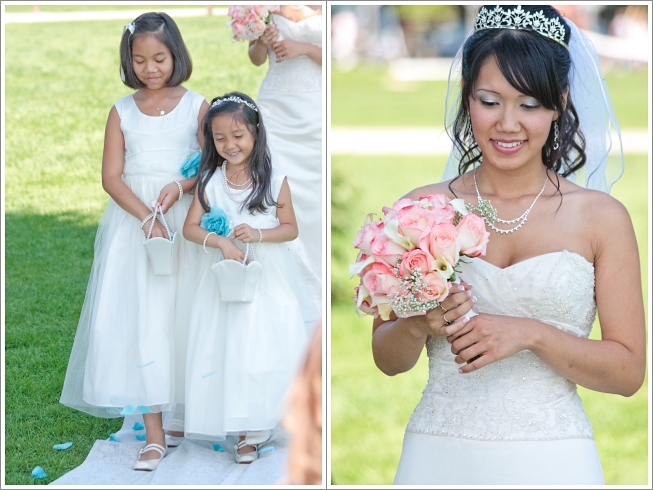 Toto had a lot of to smile about. The girls, his bride, and his father-in-law following closely behind carrying the little one.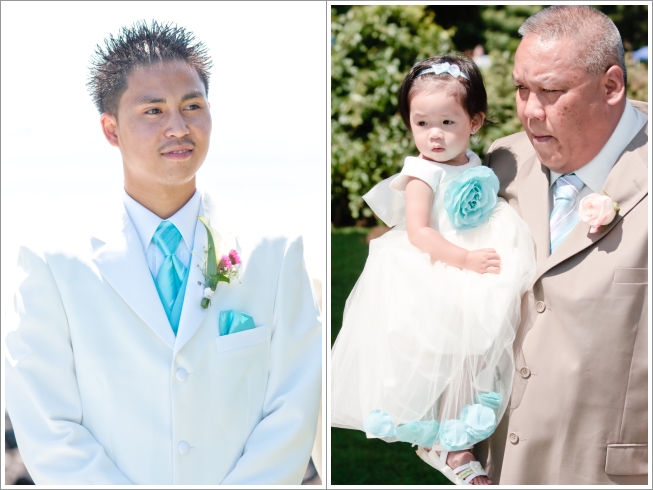 Did I mention that Toto found the BEST spot? I may have understated. It was literally picture perfect.
That's the whaleback lighthouse so nicely decorating the backdrop.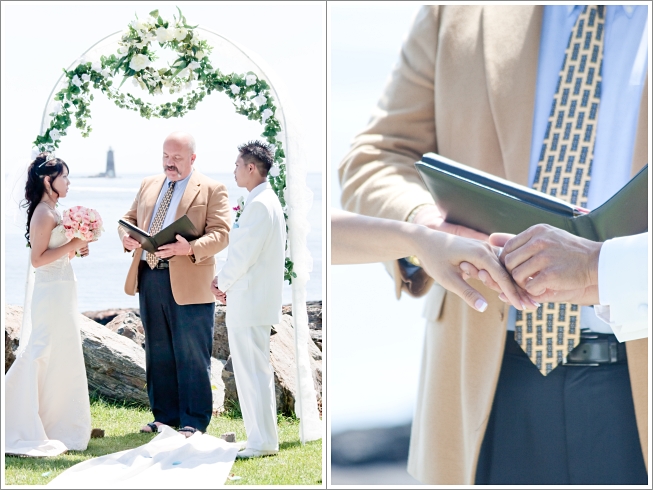 And the kiss! They're married! For these high school sweethearts it had been a long time coming! They were ecstatic.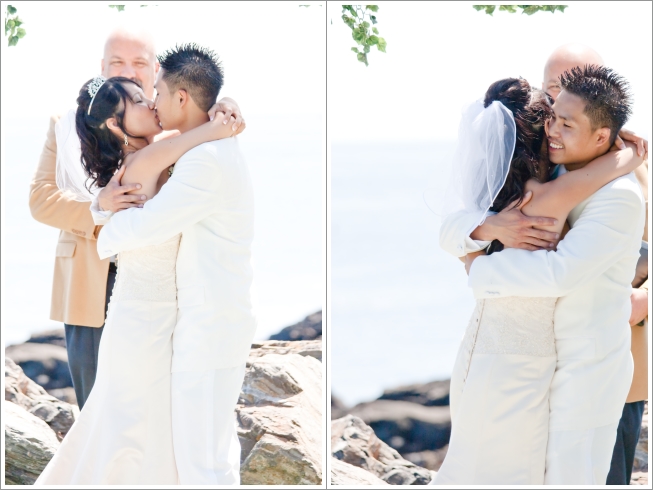 We took some group shots – and we had fun with it.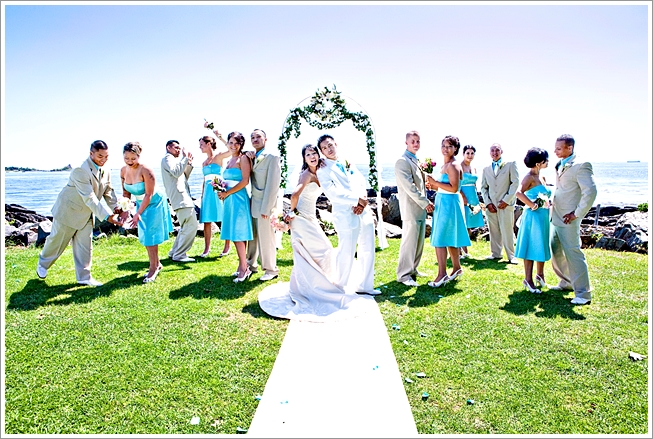 Then we wandered around the park to take some newly-wedded photos! There are so many great locations on that island!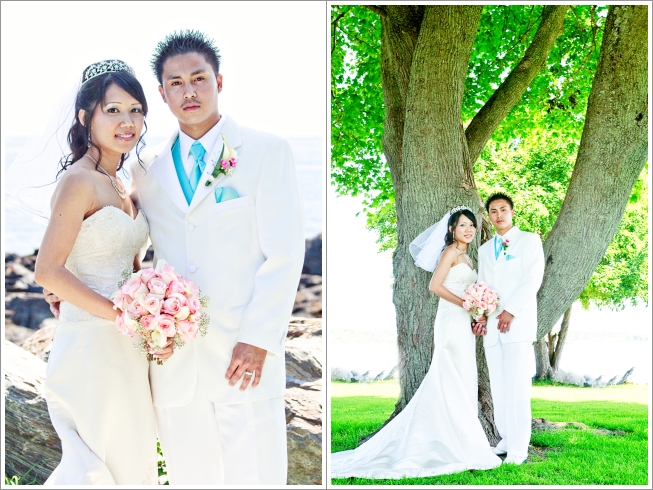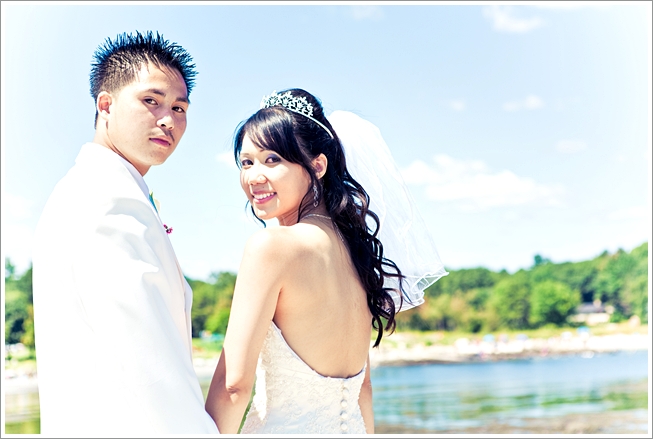 As we were walking back from our shoot another family stopped us and wanted to have their photos taken with bride and groom. It was super sweet and Andrea & Toto happily obliged.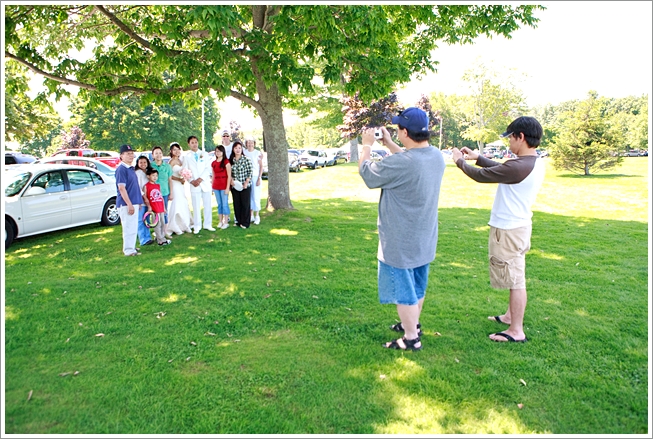 The morning was pretty much over at that point – Eva had changed into her traditional thai outfit, practicing for Part II – and they had this yummy cupcake tower out with their home made buffet.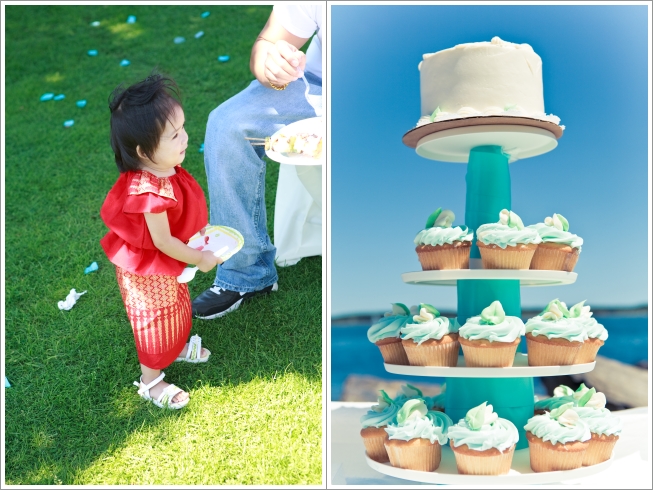 Just before I was set to leave they remembered they wanted to toast! Well Toto got a little over zealous with the shaking and neither Andrea nor I were expecting it when it "went off!" Unexpected but fully delighted!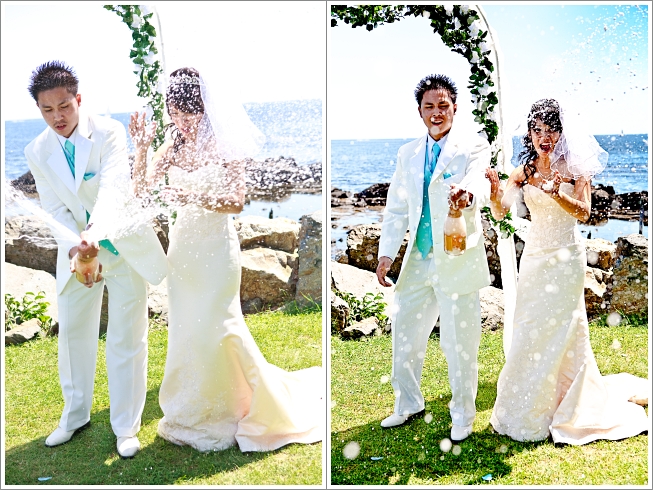 I can't wait to share Part II with you – a traditional Thai ceremony and then a rocking reception for nearly 400 people!
~MelissaKoren