Well, actually, yesterday was Danica's 1st Birthday.  And today, I'm going to photograph her birthday party!  I'm so looking forward to it and I thought what better time to blog her 6 month shoot.  (bad photoblogger, bad)
The first time she made her appearance on the blog, we were still waiting to see what she looked like!  Well, now we know she's gorgeous!
May I introduce you to the many faces of Dani:
Angelic, Monkey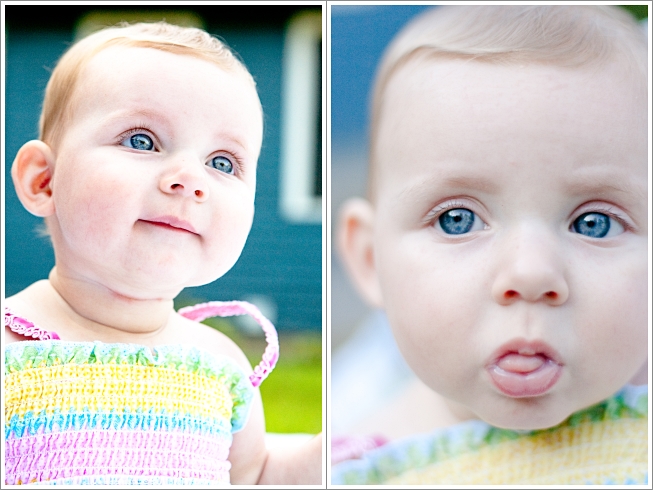 Happy, Surprised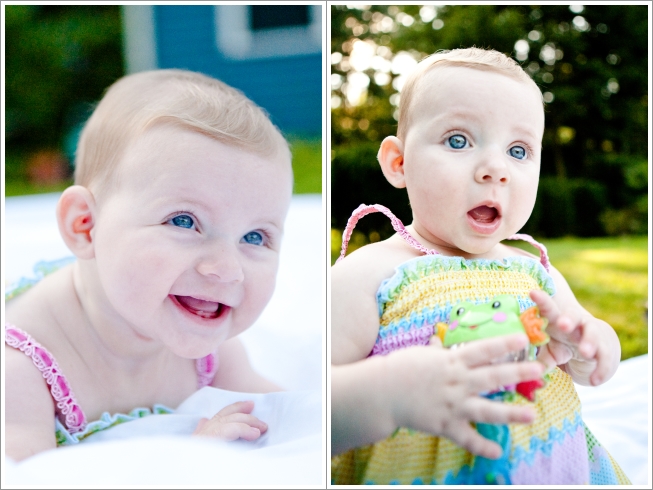 I hate you for putting me on my belly, I love nakie time!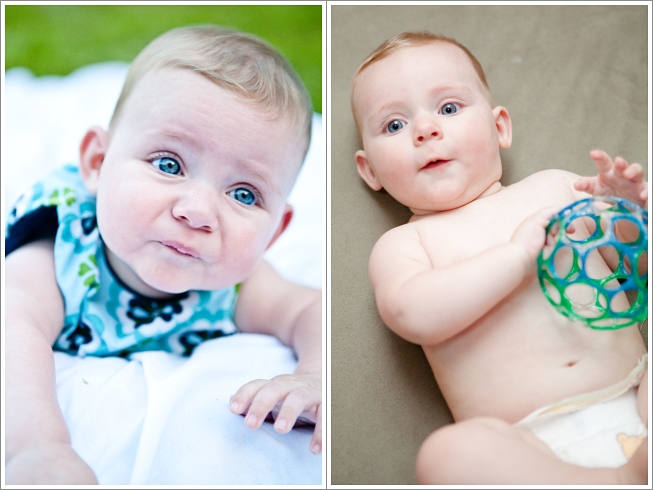 Oh those sweet little nibblable cheeks! And that cute button nose! I love it!!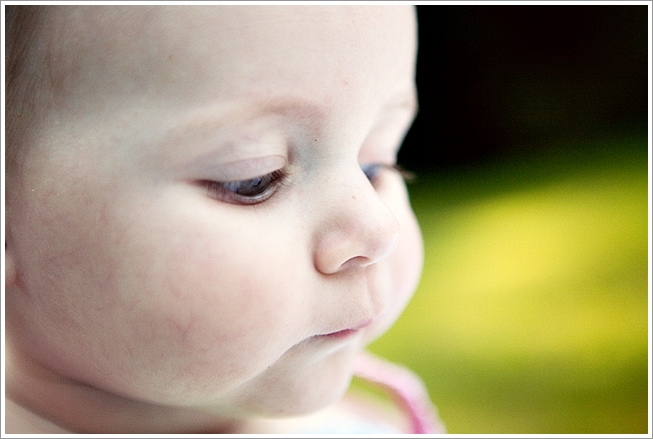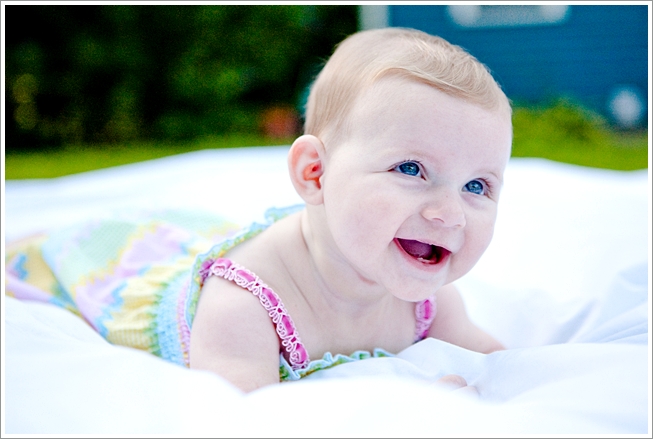 We took her inside for a wardrobe change and after we had her redressed, she posed just like this.  We were laughing so hard!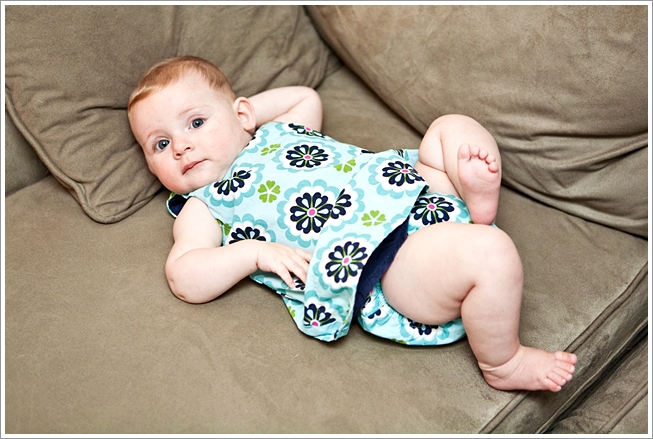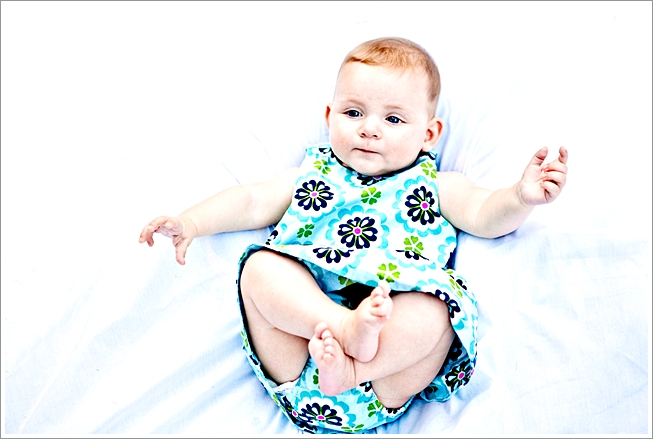 baby feeeeeeeeeeeeeeeet!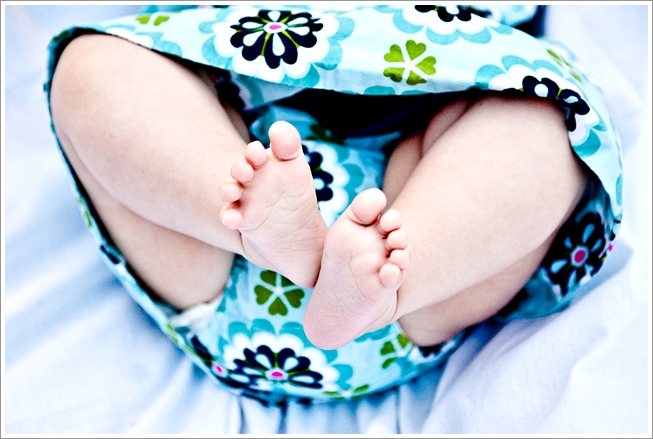 She was so fascinated with this ball – I love the concentration!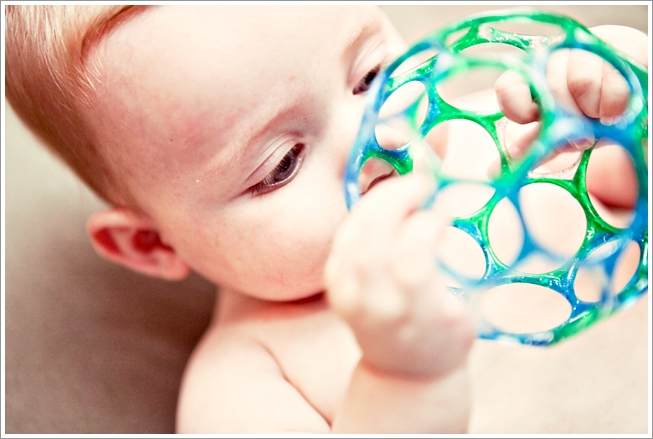 Mama loves!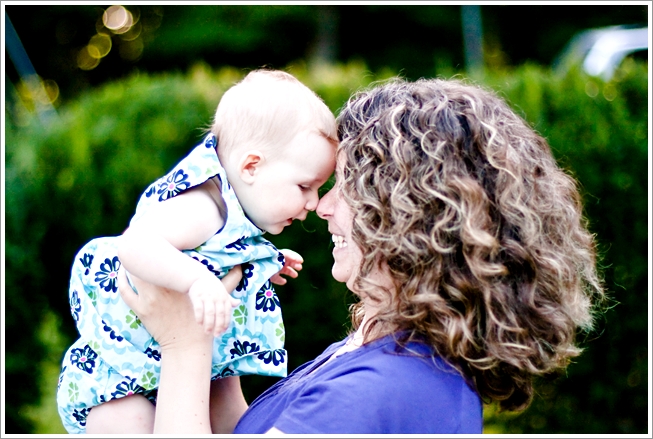 Daddy's Girl!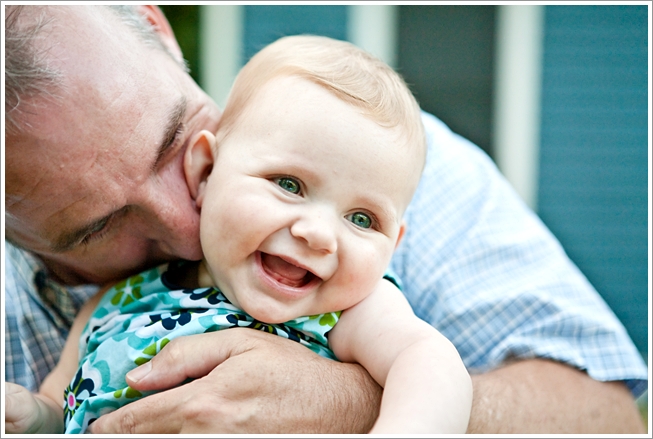 Sweet baby happiness!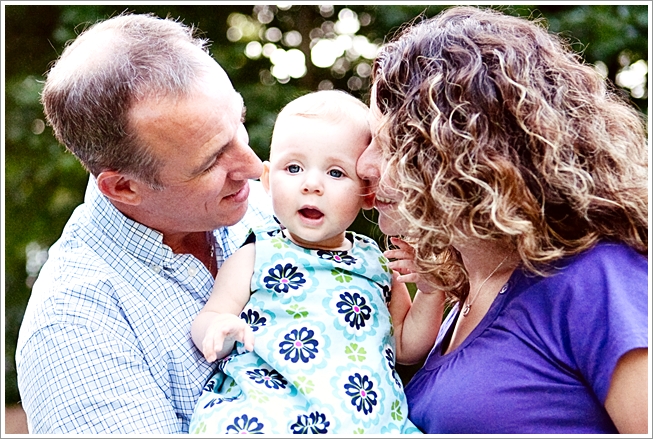 I can't wait to see Dani & her parents today!  I've seen some photos of her on facebook and she's getting so big!  Hopefully I'll be able to share them with you much sooner than later!
~MelissaKoren