I got this great email from Angie in January…  "I actually stumbled upon your facebook page pretty much accidently via my friends Chris & Sara. I checked out your photos and fell in love with them!"  Things that make it a great email? 1)people "accidentally" finding me on facebook (tag yourself!) 2) Chris & Sara are two of the best people I know.  3)It makes me crazy giddy when people fall in love with my photos and 4)ANGIE + RUSS!
They were the first of my engaged couples to come out of winter hibernation and take on April spring.  And a beautiful morning we had!  They had fierce down to a science right out of the gate.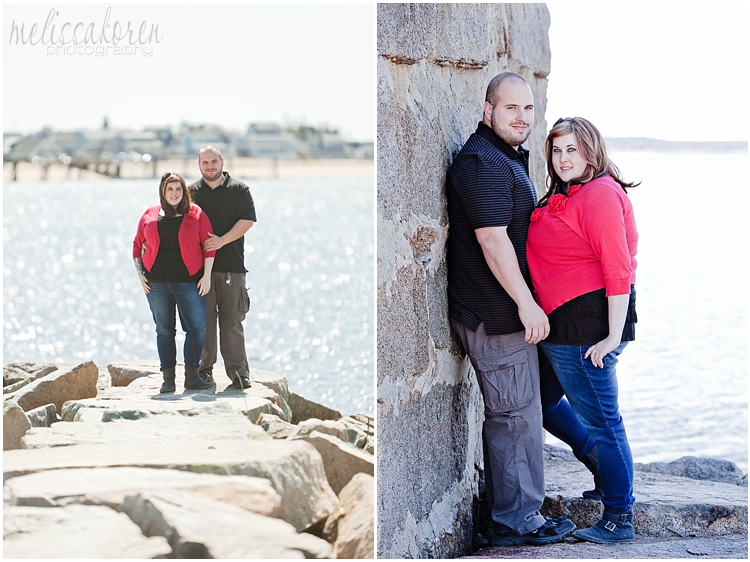 Angie is so adorable – she's got these crazy blue eyes that you can't quite believe are real.  And Russ is a sweetheart and so totally smitten with Angie.. as it should be!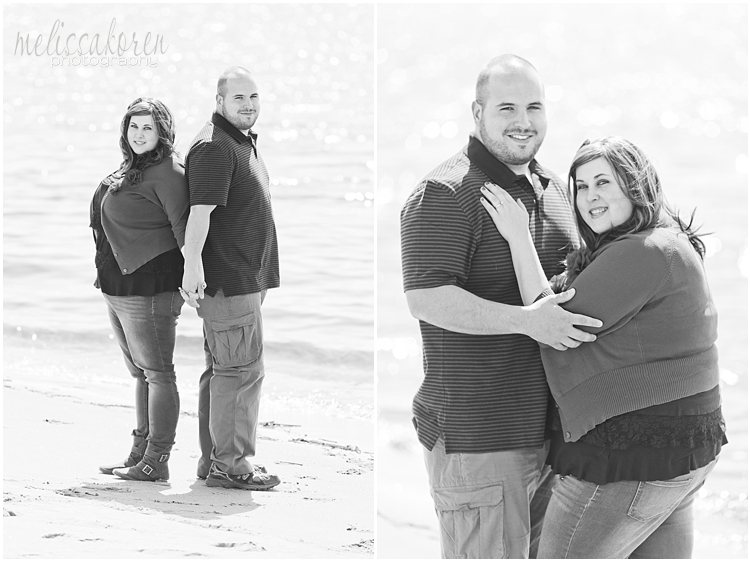 A self proclaimed photo nerd, she came full accessorized and ready to rock out.  Don't be afraid to color your shoot YOU.  Bright colors, headbands, sass and spunk – all things fully welcomed in an MKP session!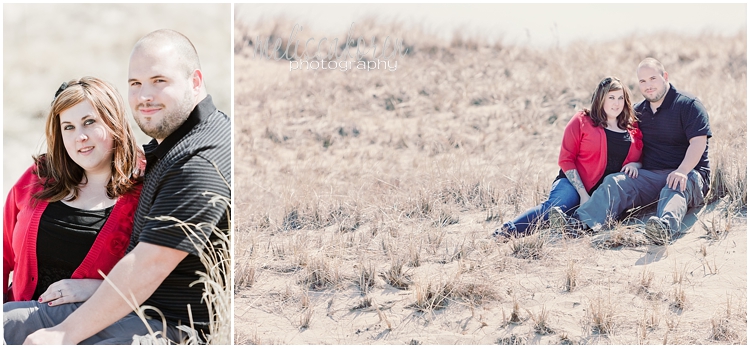 We had a blast at the Salisbury Beach State Reservation –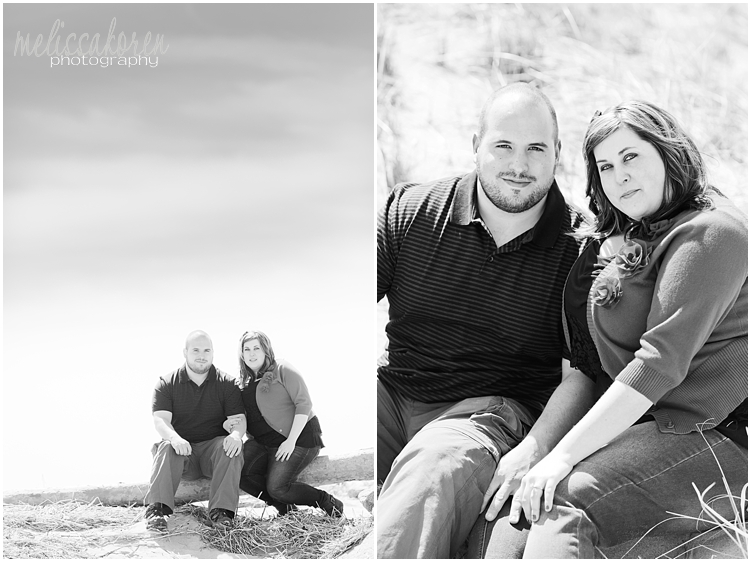 And I KNOW we're going to have the.best.time at their wedding this October!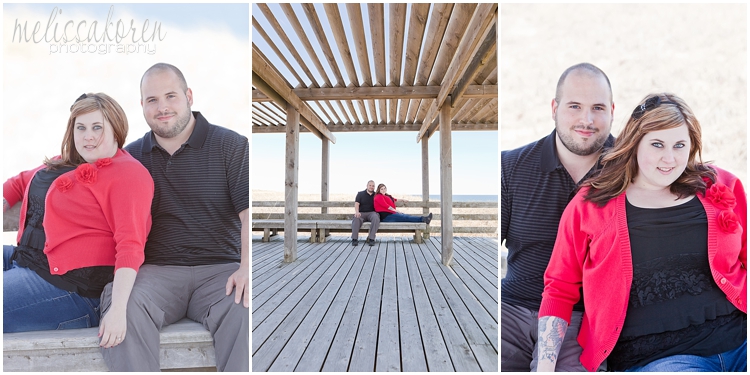 Thanks for braving the uncertainty of spring in New England – it totally paid off!