Jack has someone he'd like you to meet – he's very small – and very special – and incredibly adorable!
It's a good thing we did the family maternity photos when we did, because this little one 
made his appearance 15
days
early! When Jack met his new little brother he couldn't stop talking about newborn "baby
Robert
" and just one week later when I got to meet him he was still so very excited about him!
He is a very good big brother.  Look at how wonderfully he holds him!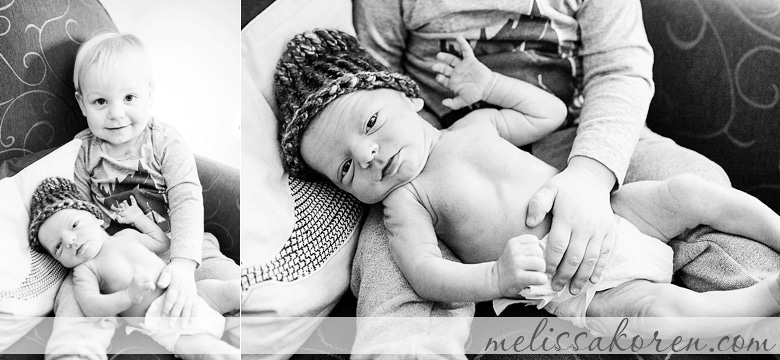 And laughs at him 😉 But is so proud to help care for this new best friend.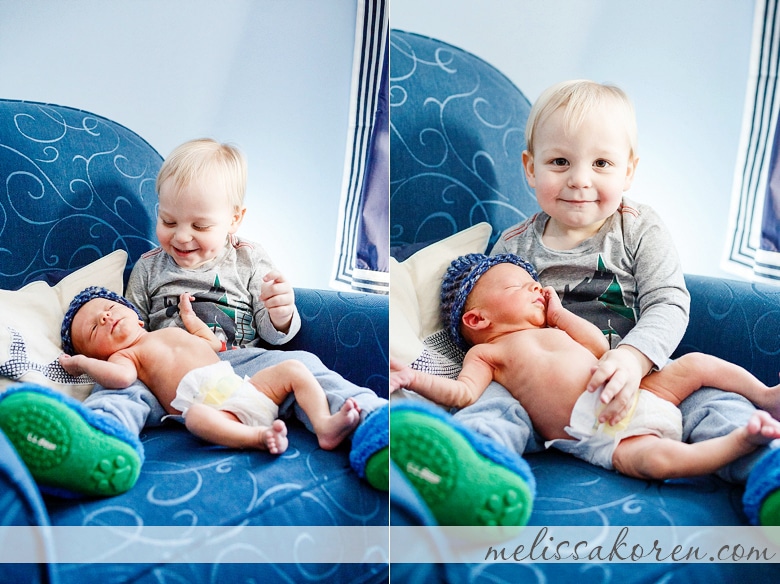 Another beautiful nursery.  So much light – and lobster!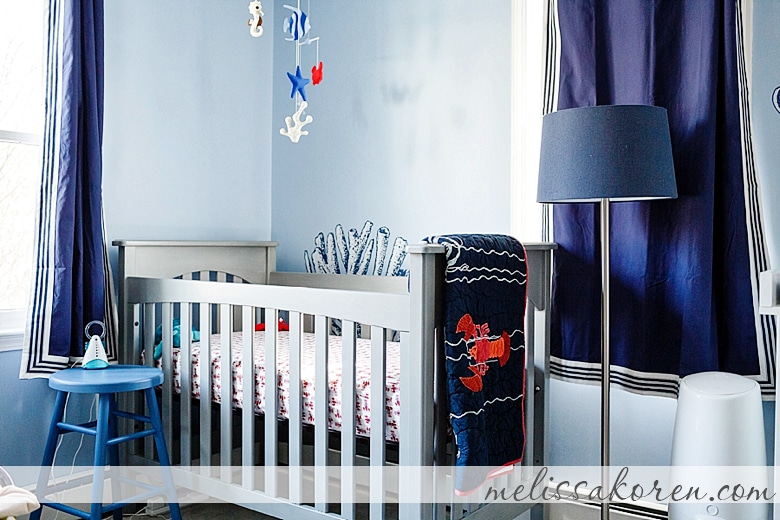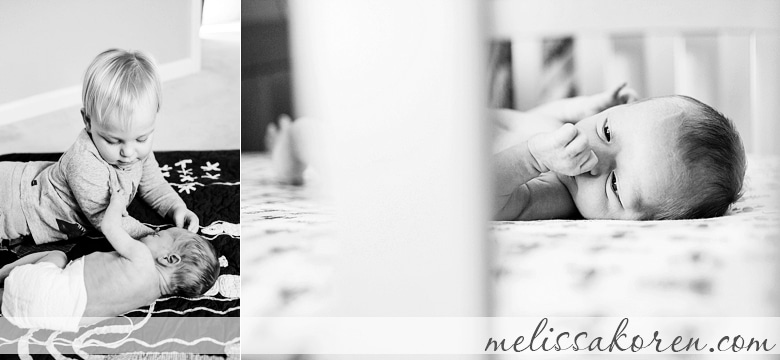 Robert's not quite as wrinkly as Jack was, but he's still got some pretty good squishiness going on.  And he was so alert for a 7 day old! He kept his eye on me nearly the whole time!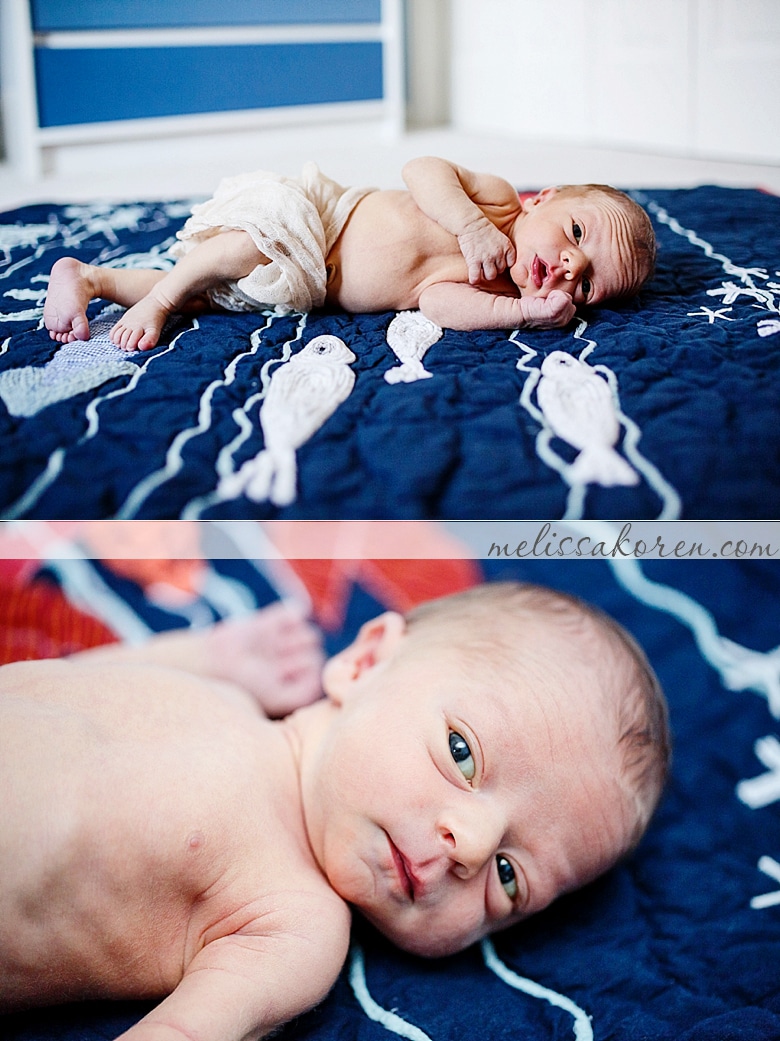 Me and his lobsters…  I love that sheet set!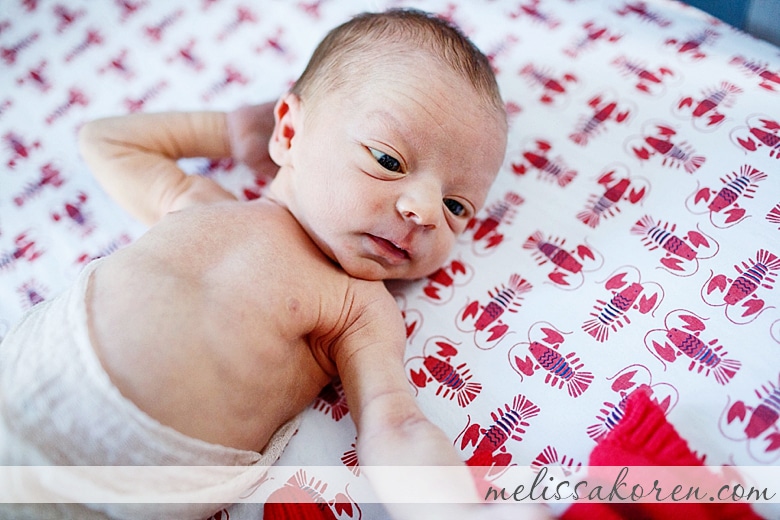 And I love this wonderful face!  Such a handsome little muffin!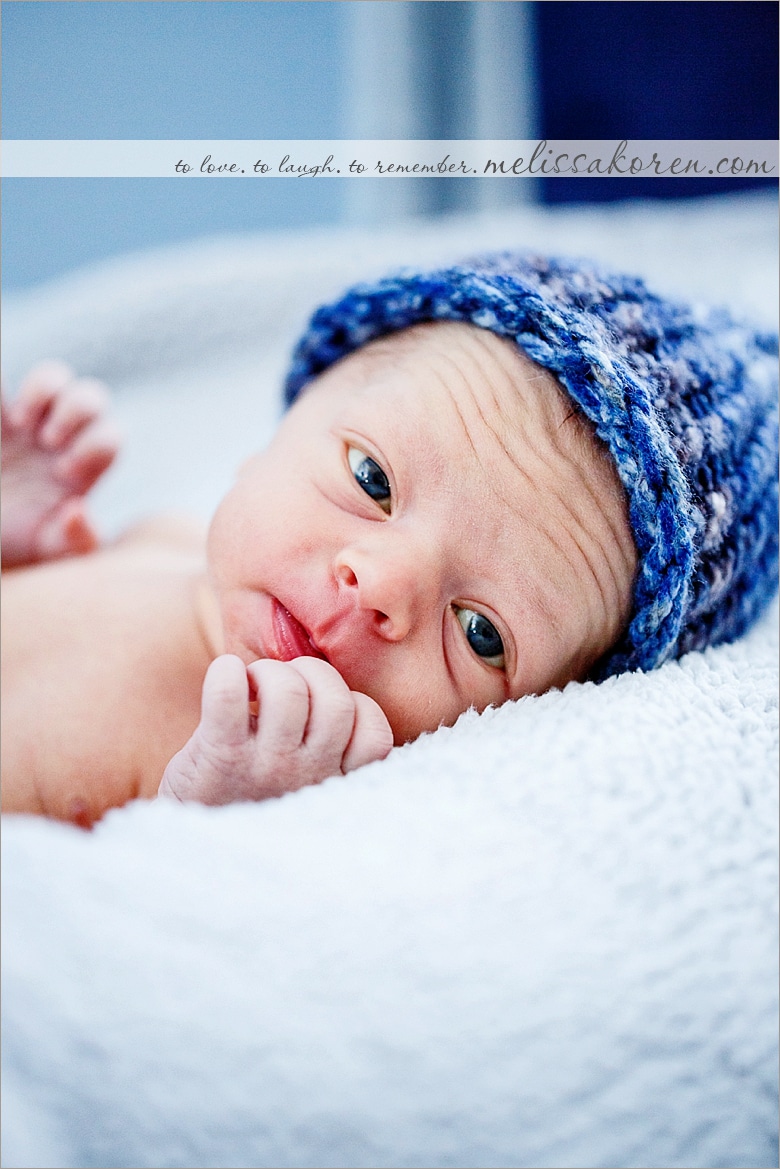 Gah! My heart! It's melted! Hello sweet boy. You're in for a real treat. You've got some of the most loving parents I know. They're so laid back, and have great senses of humor. And your older brother is going to keep you on your toes – he's smart and you're going to want to catch up quick! It's good for you.  You've got all the makings of great human character.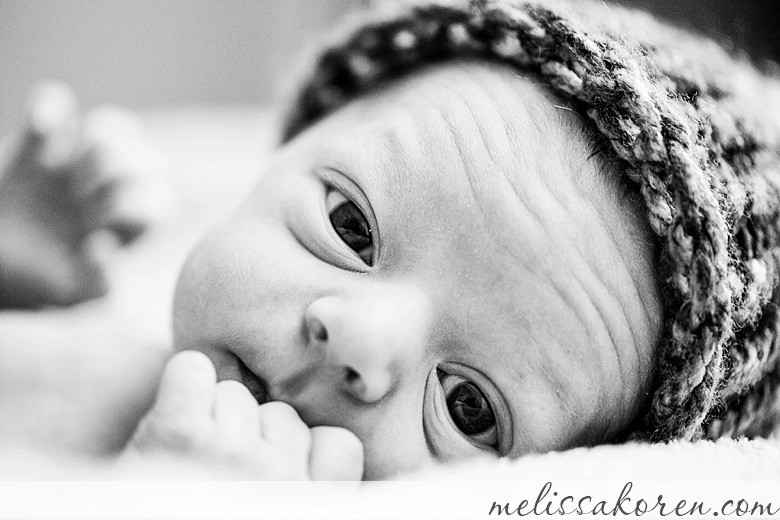 Not to mention some nomnomnomable toes!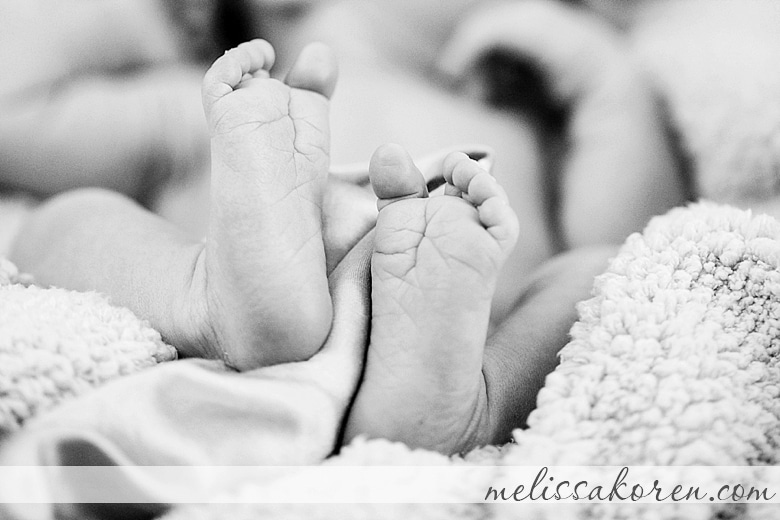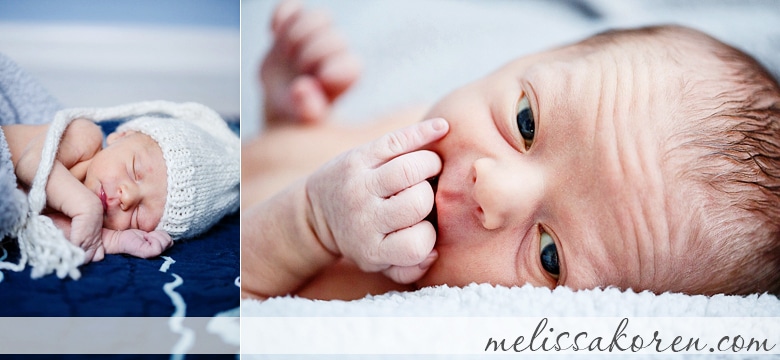 It took a little cajoling – he's quite the social butterfly – but we finally got him to fall asleep so we could put him in adorable poses with the cutest hat ever.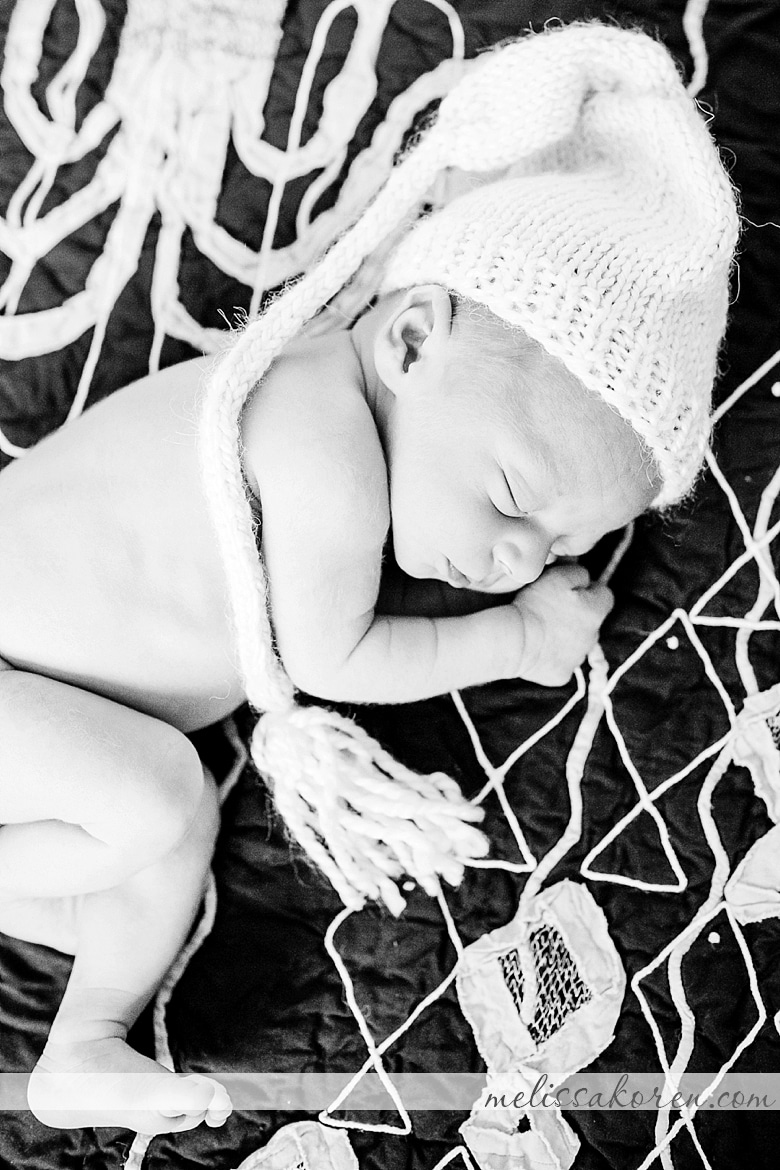 Once he was out, he was OUT.  But he still looks perfectly adorable in his family pictures!
I love these, especially in black and white – it's so much what family is!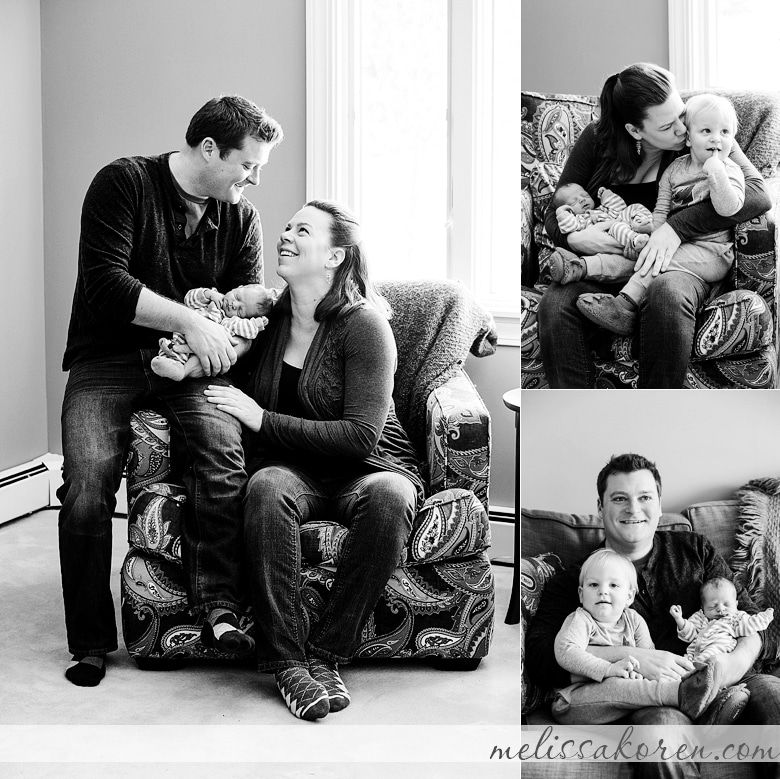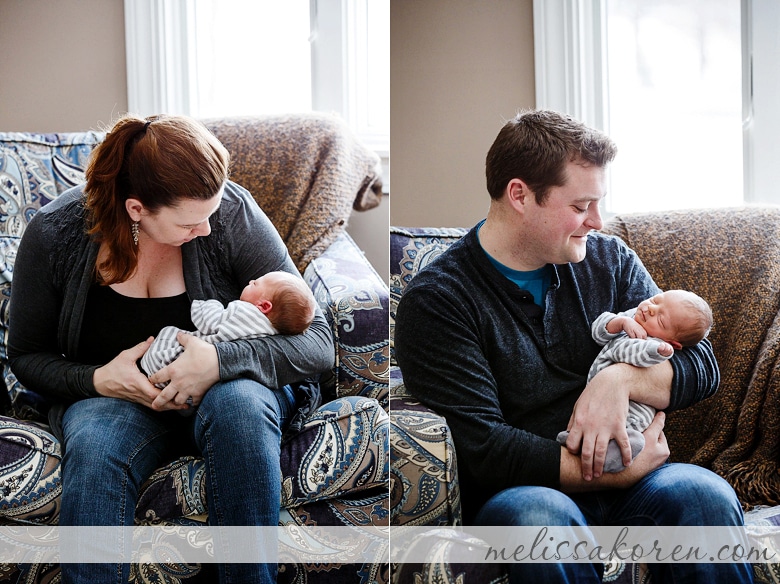 These last two shots I took on the way out.  Both boys were snuggled in Daddy's arms for movie time.  It was a real life moment and I think it's spectacular.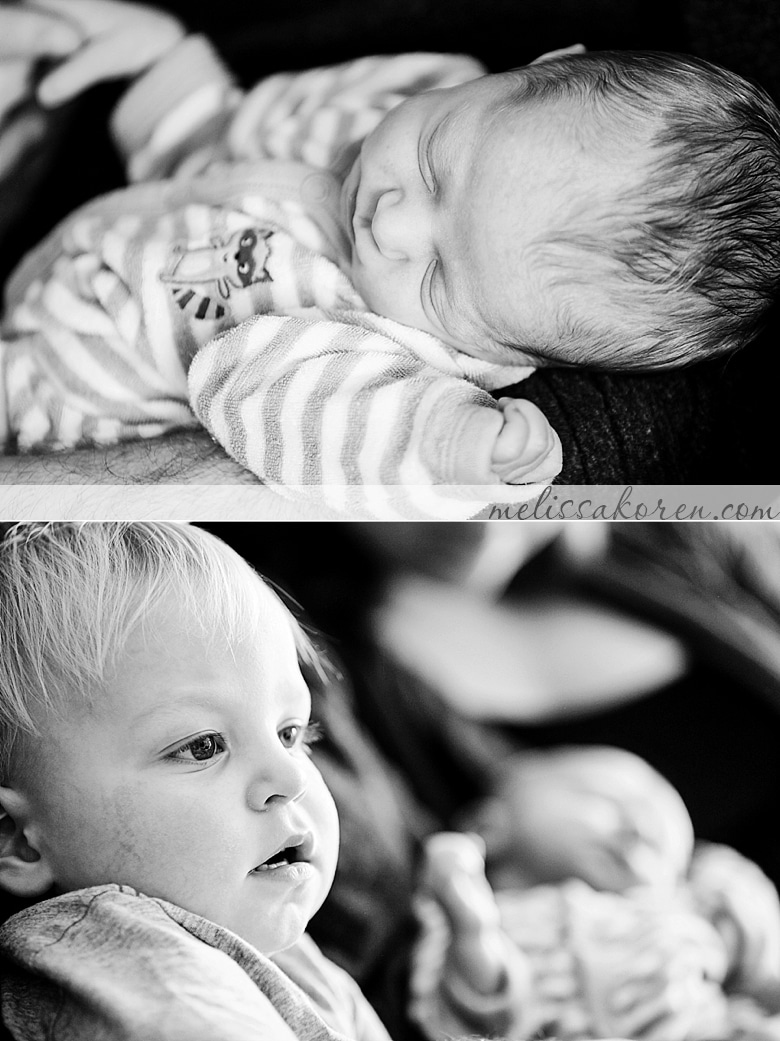 Thank you again guys for having me in your home, and in your life!