I love a winter adventure – and did we ever have enough winter to adventure in this year!  Rosalie & Elnara really wanted a New England winter to cozy up to in their engagement session so we headed off to the Gilman Park area of Exeter.  After just surviving two back to back snow storms, the untrodden snow was up to my thighs, but that didn't stop me from traipsing through, cameras on hips, to make some beautiful images of these two love-birds!
As much as they are certainly trail-blazers, I kept them on the beaten path (thanks to snow-shoers & cross country skiers (activities I still want to try!!)) to keep 2+ feet of snow from stealing the show.  But did it ever make their fantastic outfits & mittens pop!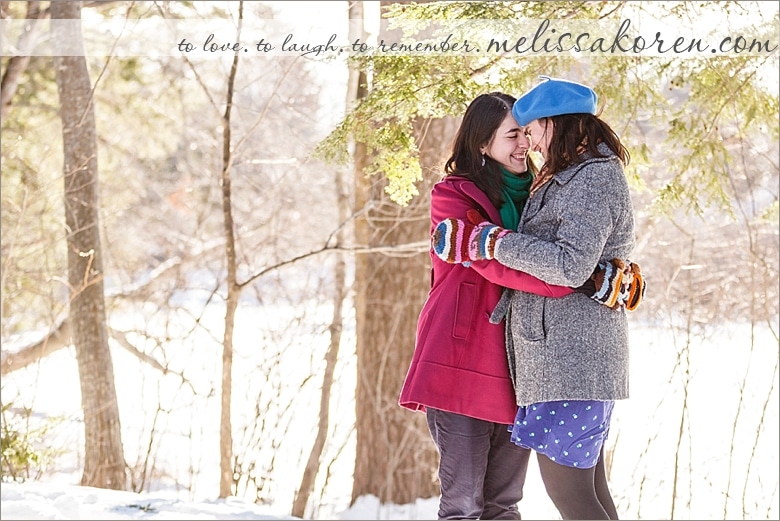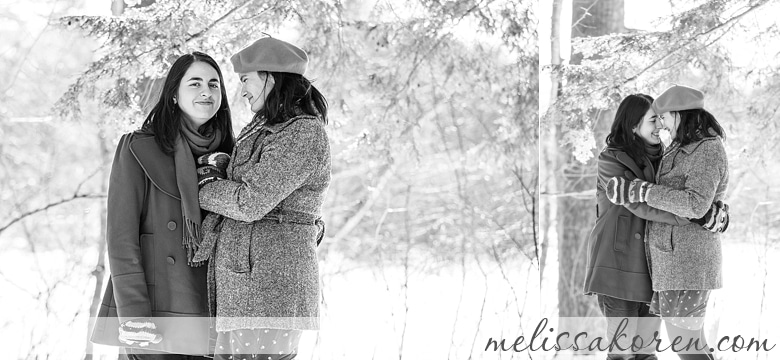 I mean seriously – look at that radiating gorgeousness!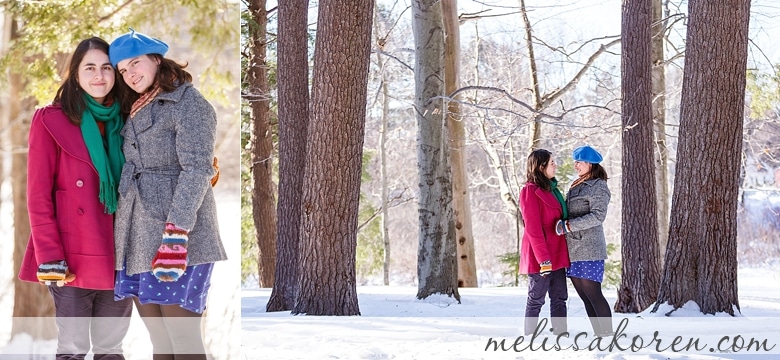 Interlaced fingers and convertible mittens.  A winter romance come true!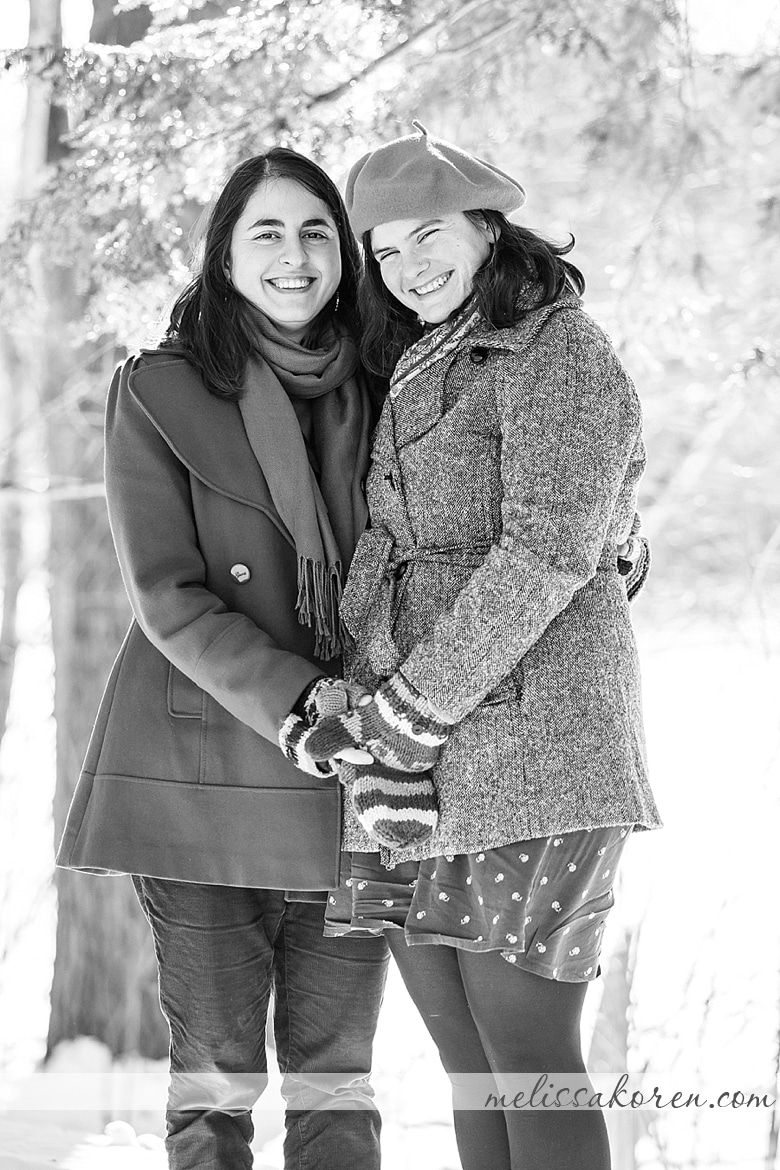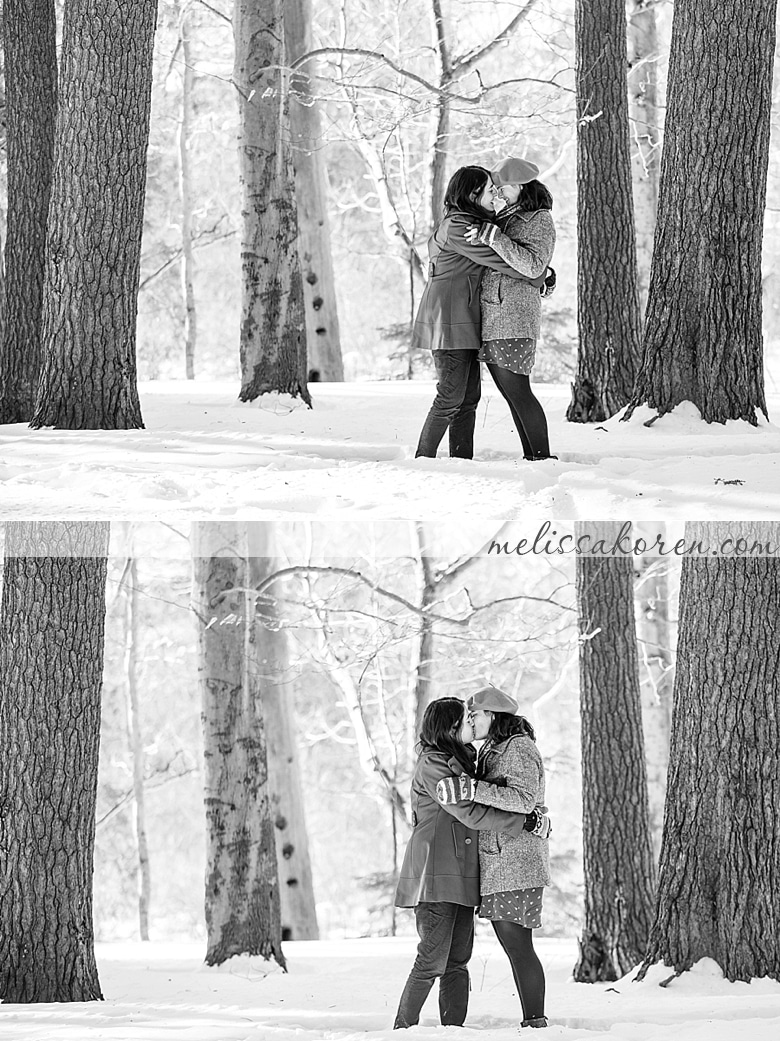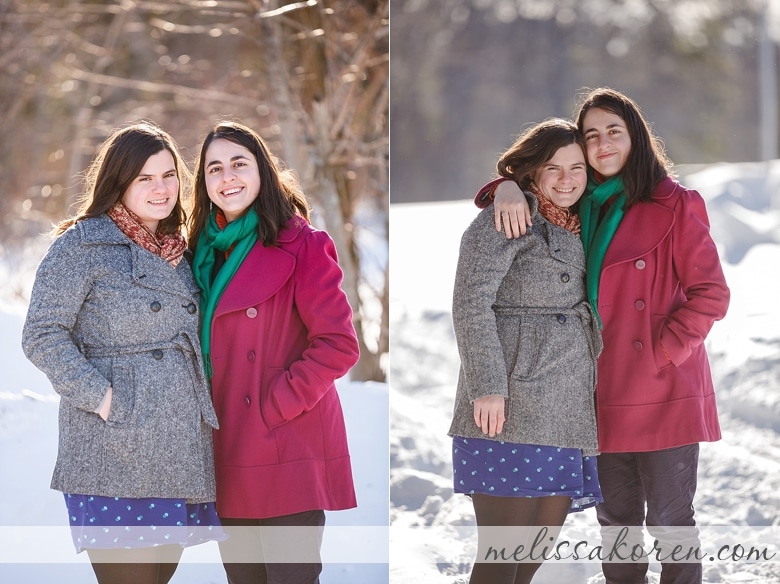 My favorite of favoritist shots.  I don't love being cold, I'll grant you that, but I can't trash talk the wonderful winter sunlight.  The angle it bounces off the earth adds an element of magic to everything.  This picture just make me take a deep breath and exhale slowly.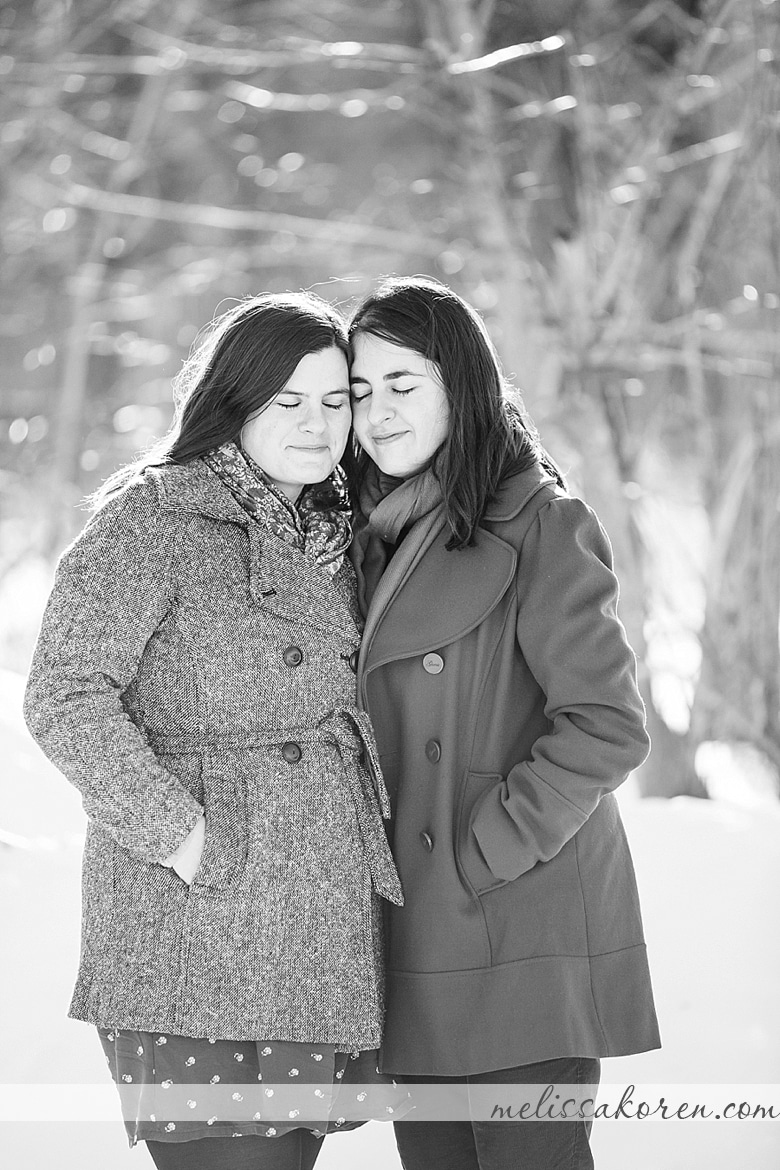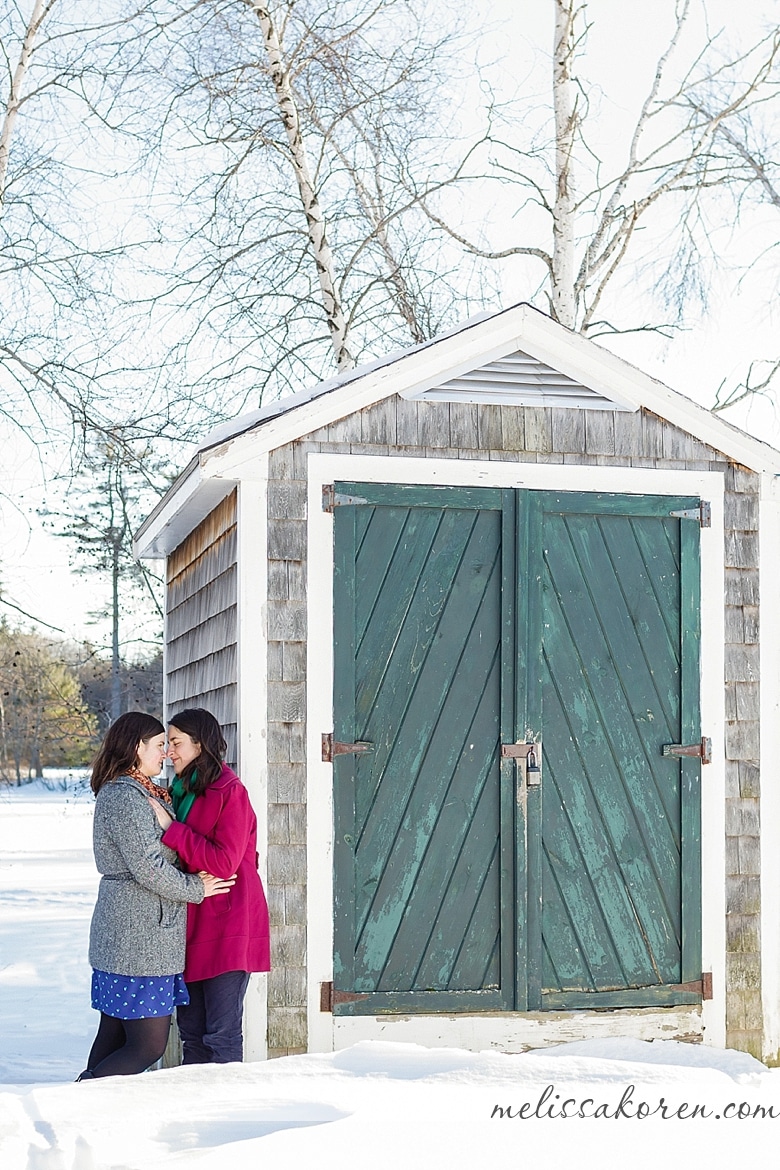 These two are going to be married in just about 3 months – and as lovely as this session was – I'm hopeful we'll have a beautiful spring weekend to celebrate their union.  They have the most fun and informative wedding page too – I was reading through all their FAQ's and had to laugh out loud when I came across this –
Most important of all, will there be an open bar?  
Yes, there will be an open beer/wine bar!  There will also be 2 photographers documenting all your shenanigans, so proceed with caution, you party animals.
I'm pretty stoked to proceed with caution around these party animals!  See you in May my friends!
~xoxo Melissa