Are you ready to meet two of the sweetest people ever?  She works with the gorgeous Liz of Brian & Liz's Harbor Event's Wedding and he's a special kind of saint who teaches Driver's Ed. (A reality I'm going to have to deal with in my own right in just over a year *gulp*).
Newly engaged and completely smitten with each other, Alyssa & Mike braved the chill to make some fabulously in love winter engagement photos with me last month.  We ultimately decided to meet at Phillips Exeter – and I'm so glad we did!  The paths were snowy, but easy to get around. The sun was bouncing off the buildings like a boss, and the campus itself is the stuff that movies are made of (quite literally..) And to top it all off, Alyssa had the best selection of outerwear, including one of my favorites – polka-dots!
We started off nice and easy – 'hold hands and walk away from me.. sway into each other a little.. and every now and then.. stop and snuggle and maybe a smooch' -LIKE A BOSS!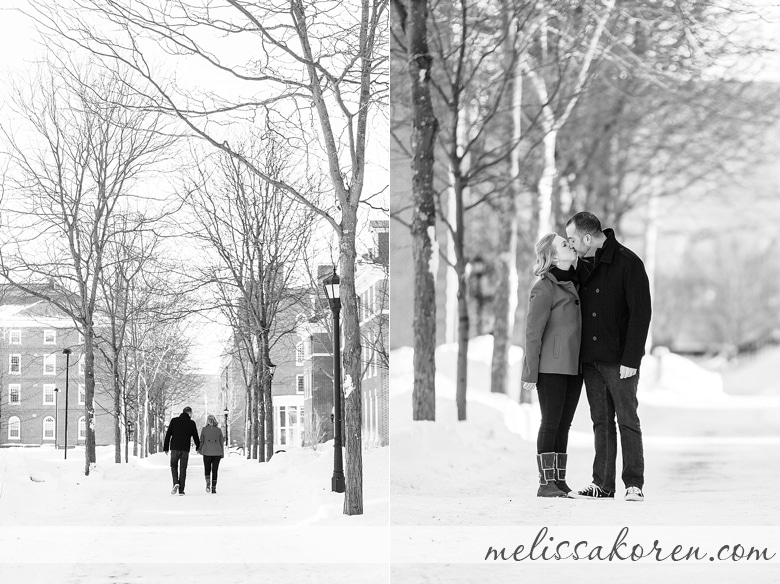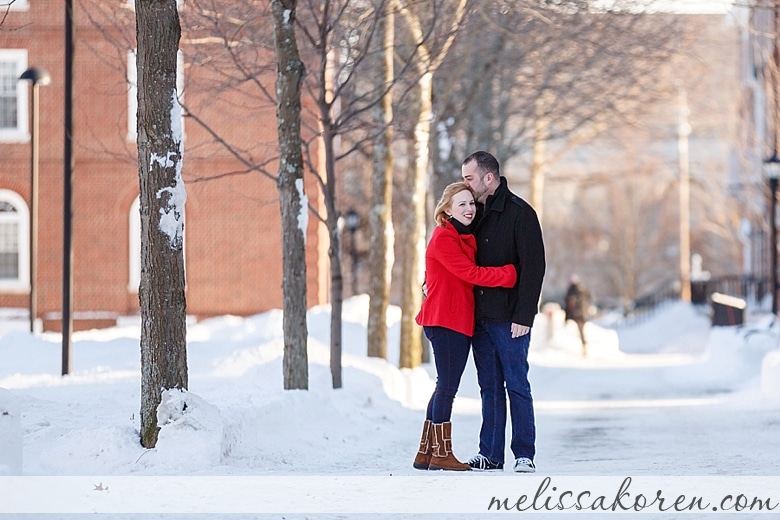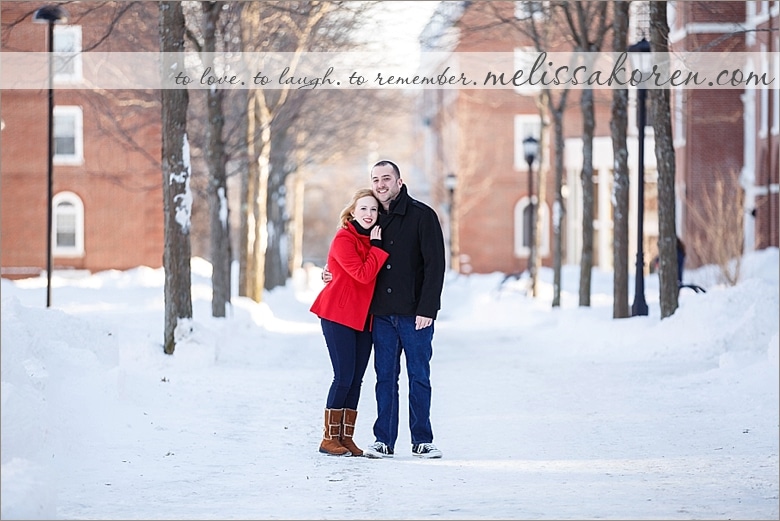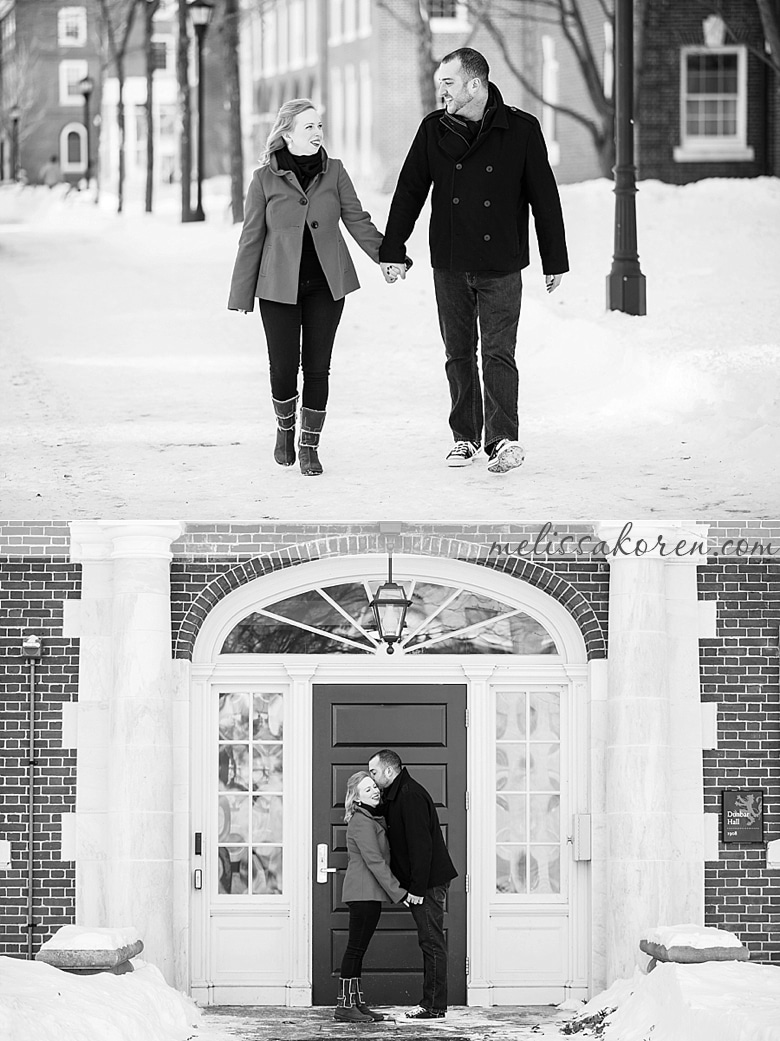 Then we found this gorgeous glowing doorway and practiced cozying up.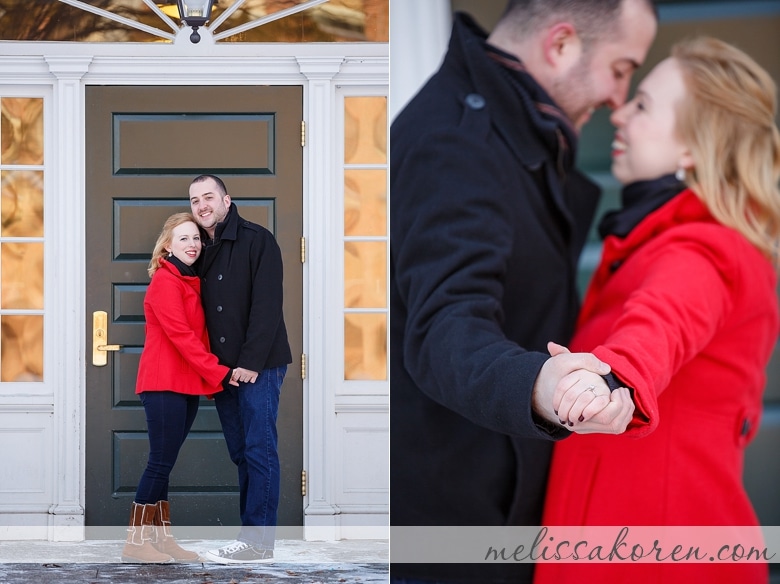 They got REALLY good at cozying up – hot tamales these two!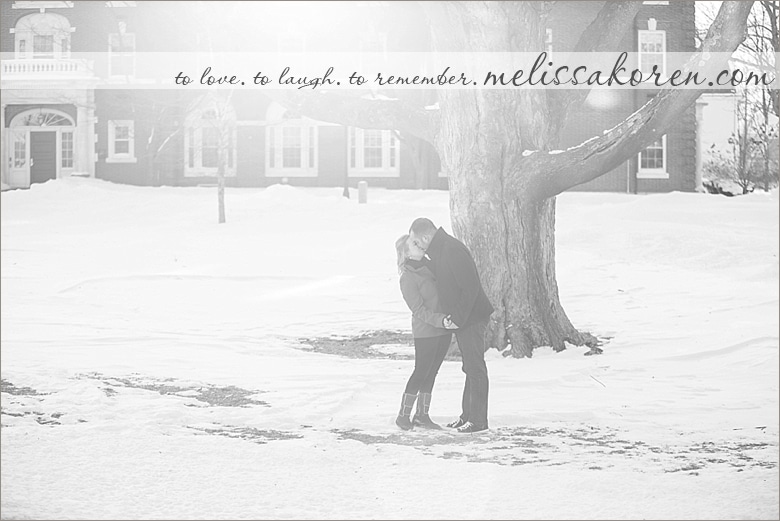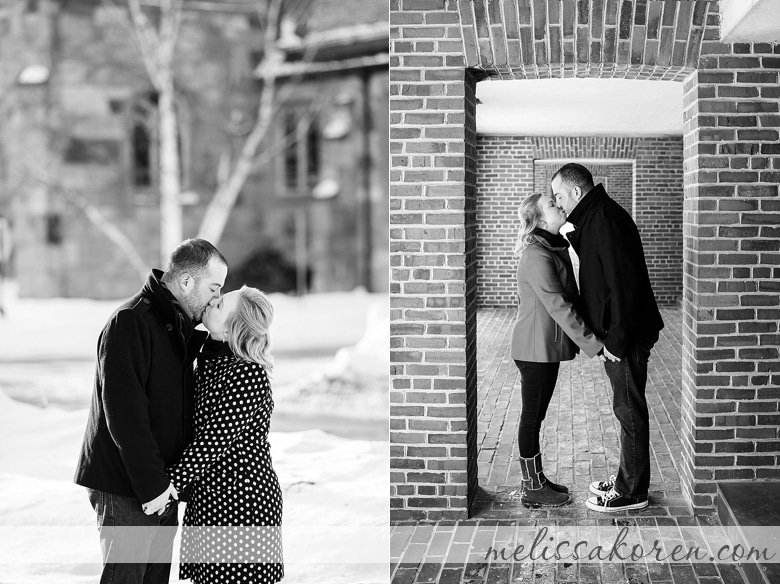 We were about to wrap it up when I saw this bench.  It looked like it was just hovering in the snow.  I asked them to sit down and had Alyssa throw her legs over Mike.  And BOOM.  It was magic time. Even as I lost my balance and fell backward into the giant snow pile I was crouched over, I knew THIS was the shot.  Oh Exeter, you're so pretty, but you don't hold a candle to these two and their photogenicness! (it's my word, I don't care what spellcheck says)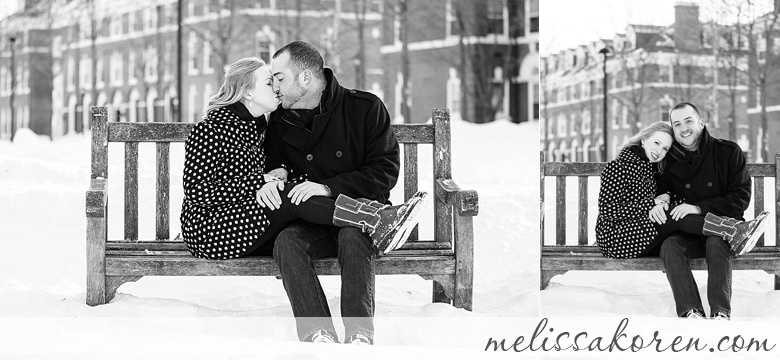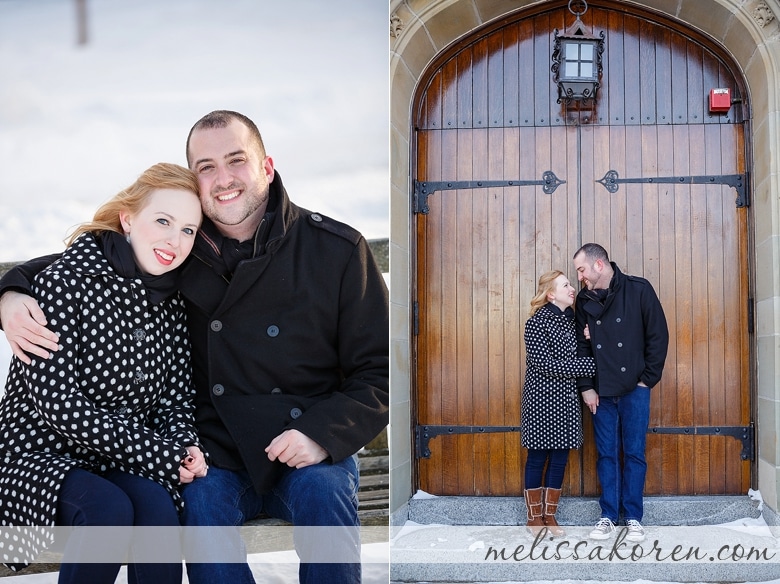 As we walked back to the car I spotted the great door on the Phillips church – it was screaming to be used – I mean just look at the end of the hinges – they're like little hearts above their heads!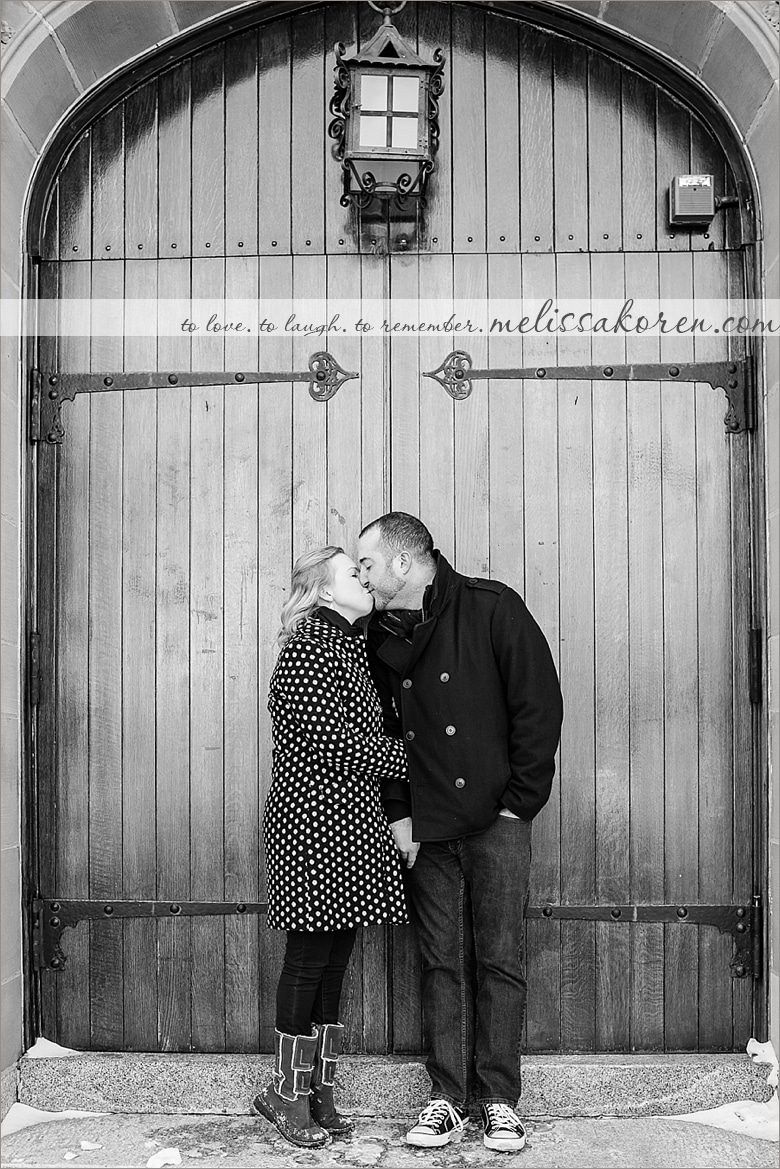 These two are getting married in November, but Alyssa is a townie, like me, so I've already run into them out and about a few times!  It's so fun!