Belly Buddies!
These two beautiful ladies are the best of friends.  It was my first time meeting the lovely, blonde haired Jill – she is simply as sweet as can be.  Gorgeous, dark-haired Jennie & I have known each other for 20 years (what the heck is that all about?!) and I've been honored to take her families photos a few times now.  This time was a little different though.  They're both pregnant with their 3rd babies and due only a few weeks apart.  They decided to commemorate their friendship through the years by documenting this amazingly wonderful parallel in their lives!
We headed off to Maudslay State Park with the hope that there would be a few navigable trails for Jennie's wooded winter wonderland vision.  Alas, the snow was all still hip deep, and I certainly wasn't going to be responsible for pregnant ladies being stuck in the snow!  We did manage to find some nice looking snow banks along the tree line and spent a few moments in the peace and quiet before deciding to take the party to downtown Newburyport.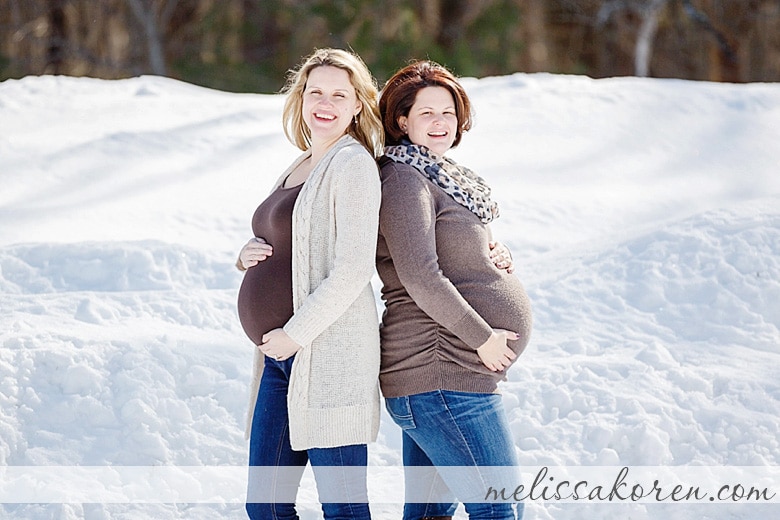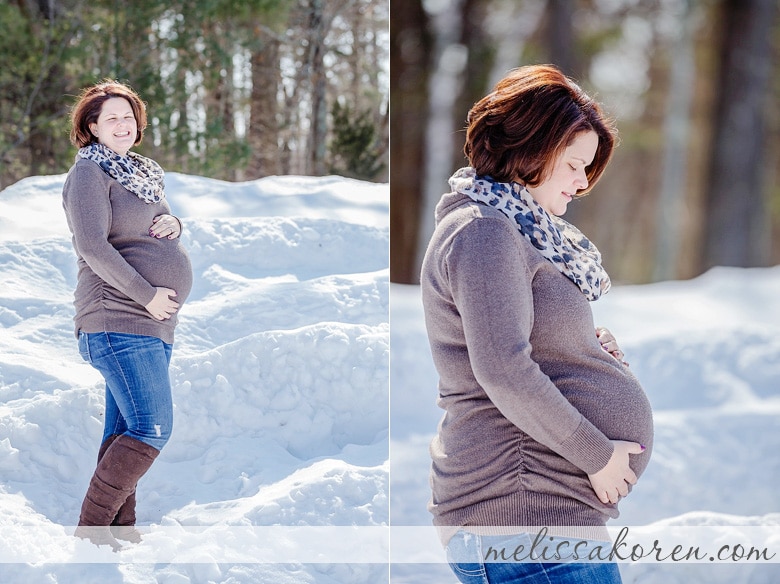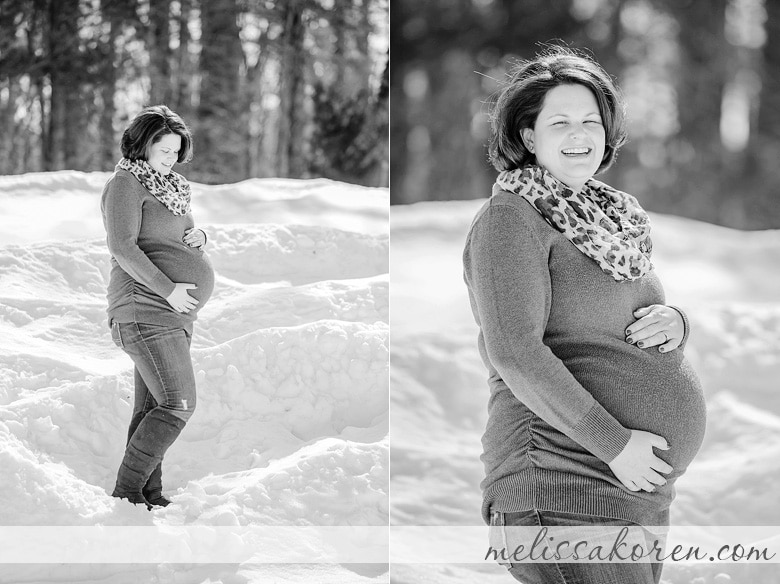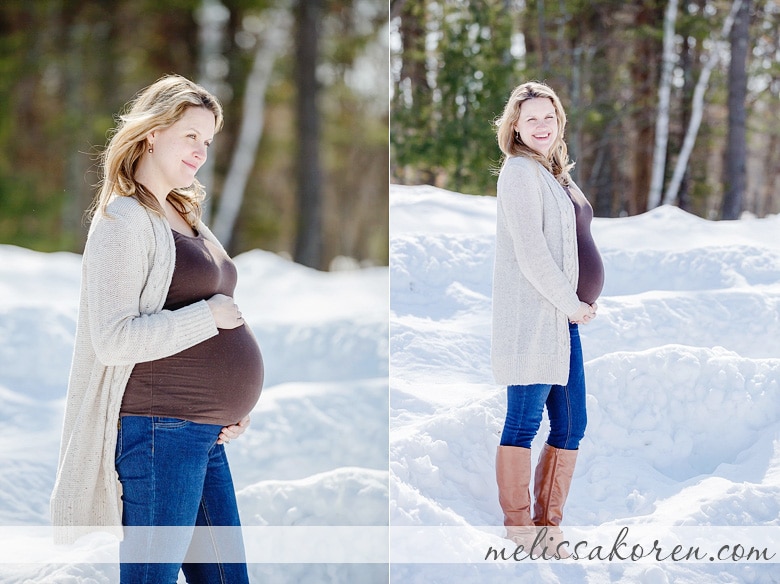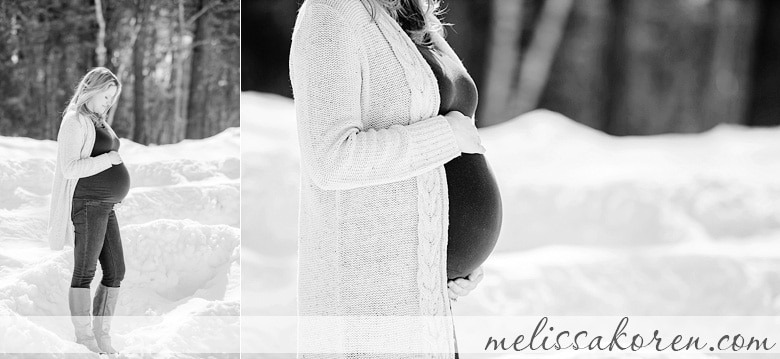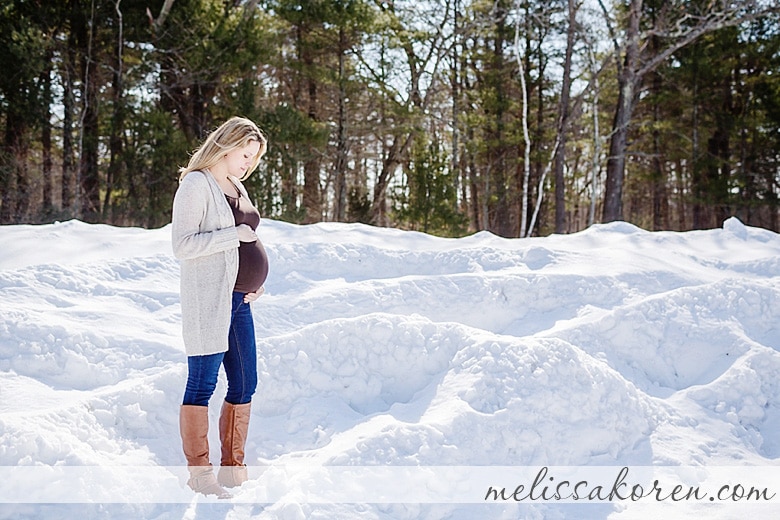 Once we got downtown though – we knew it was where we were supposed to be!  The boardwalk was just cleared enough to traverse and the day was warming up to make it more fun than tolerable. 😉  Look at these stunning mamas!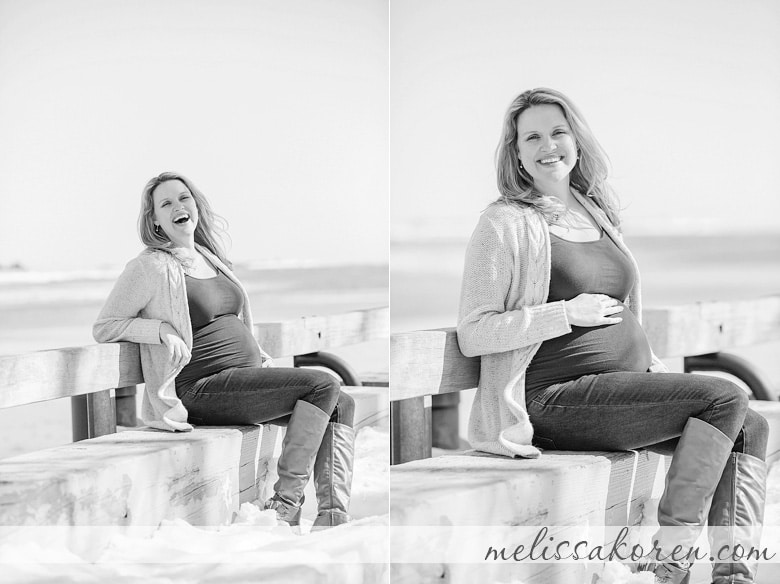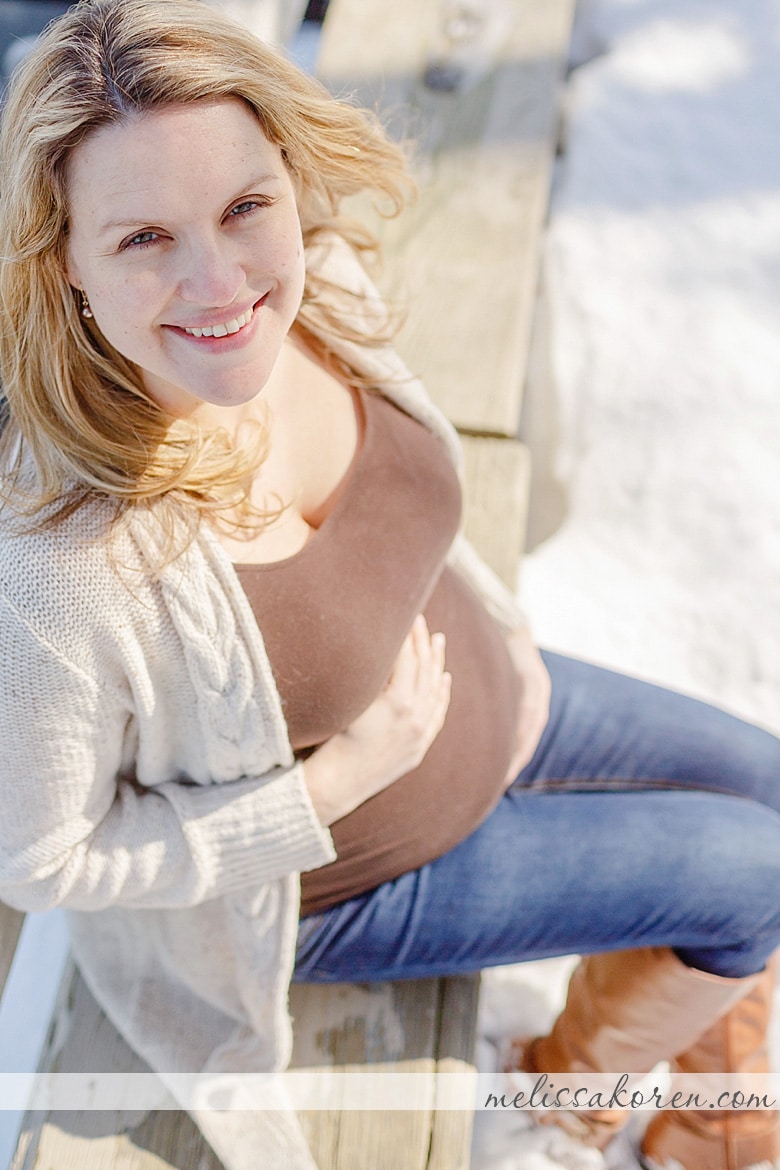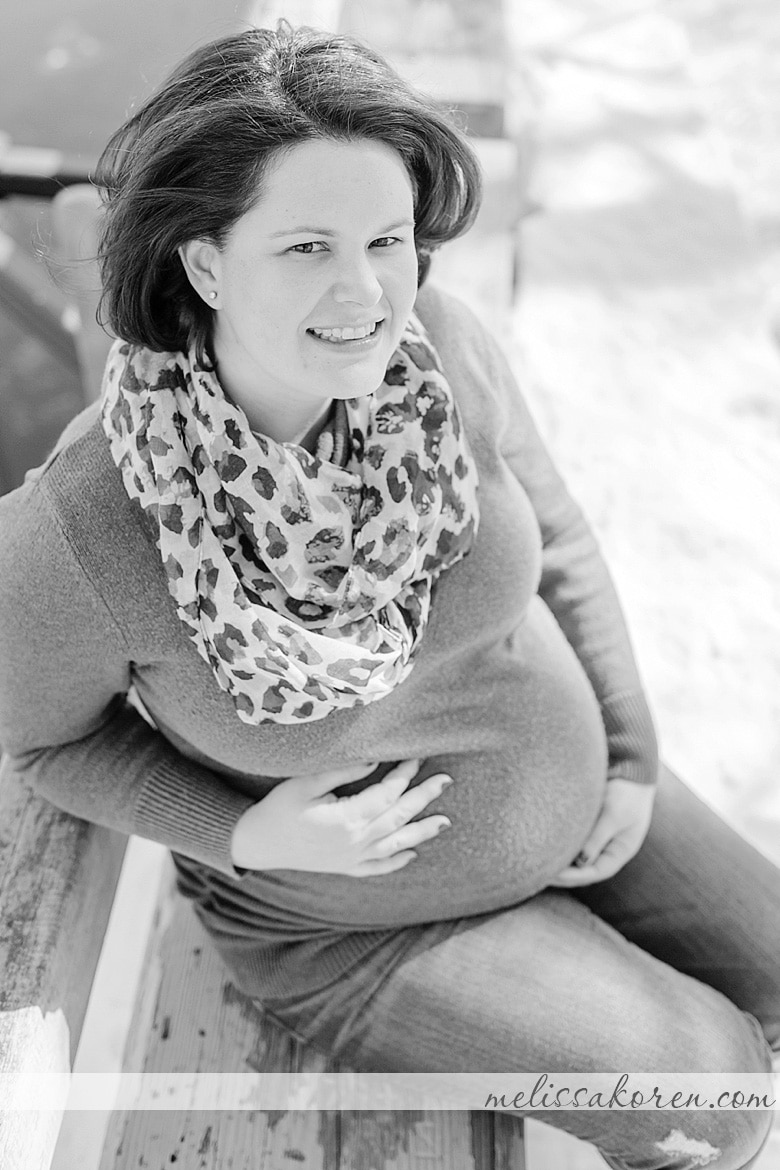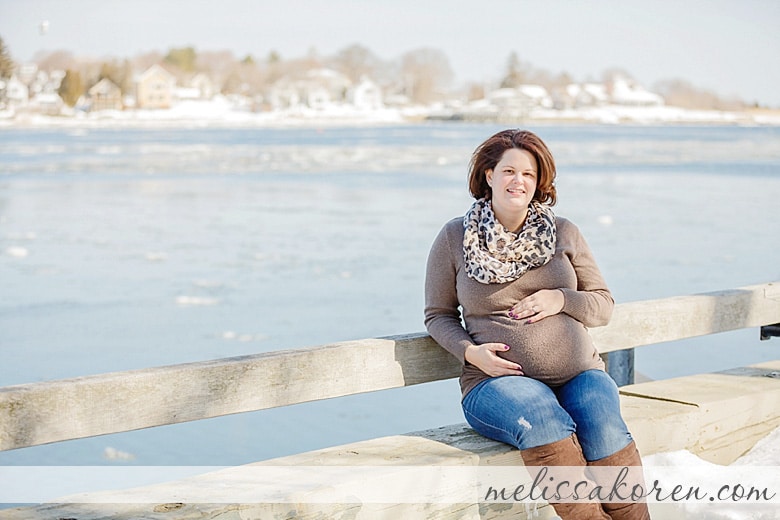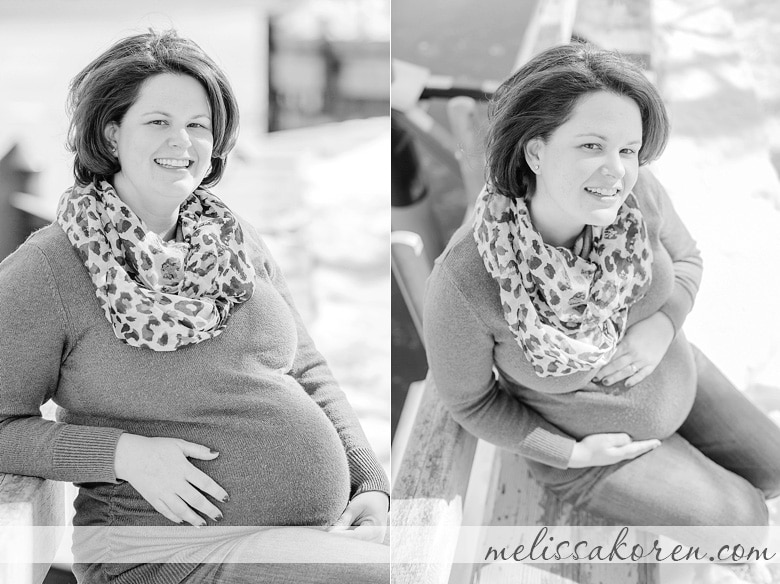 There's already talk of arranged marriages between any combination of their 3 each kids.. they'd love to make their soul-sisterhood a little more familial 😉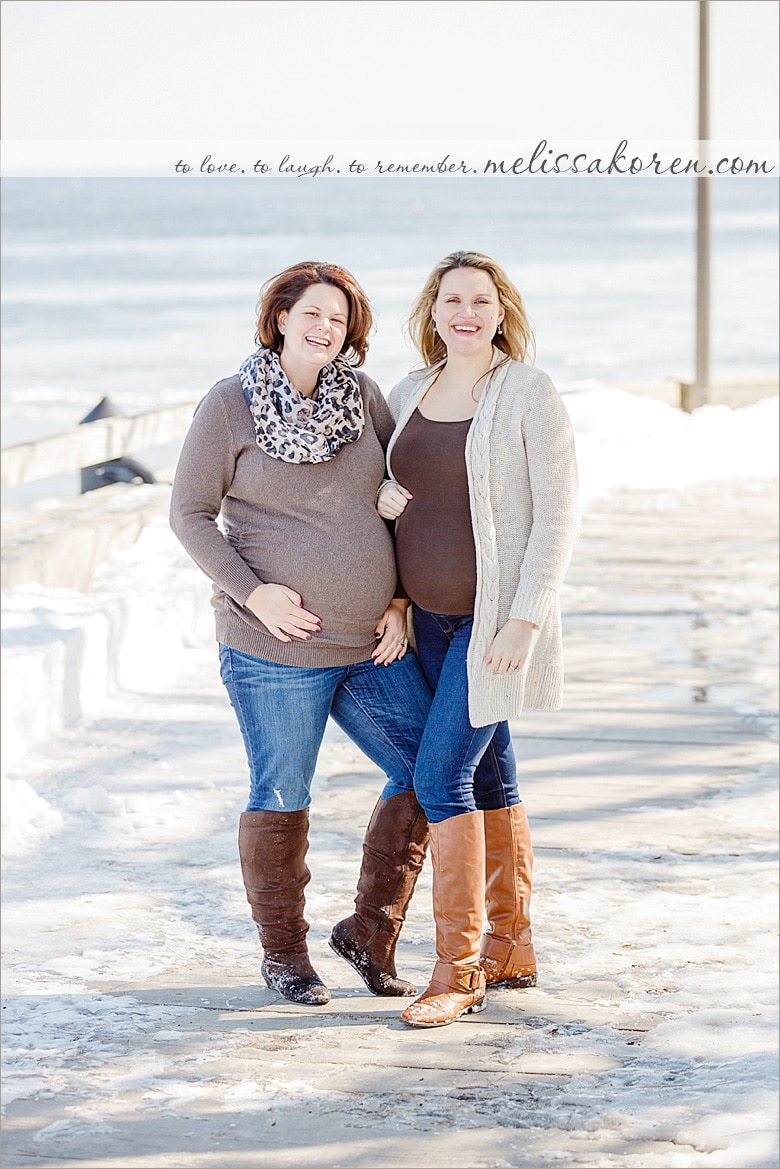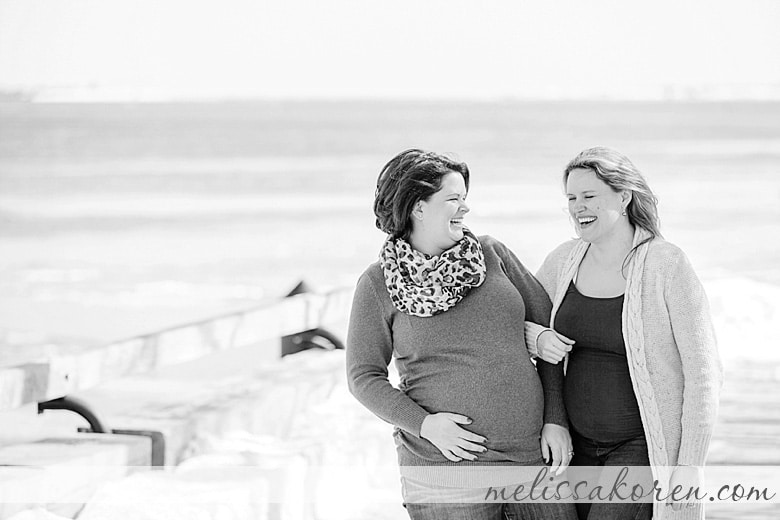 Jennie spied this gorgeous tree with loaded with berries to give a splash of color to their adventure – it was such a great find!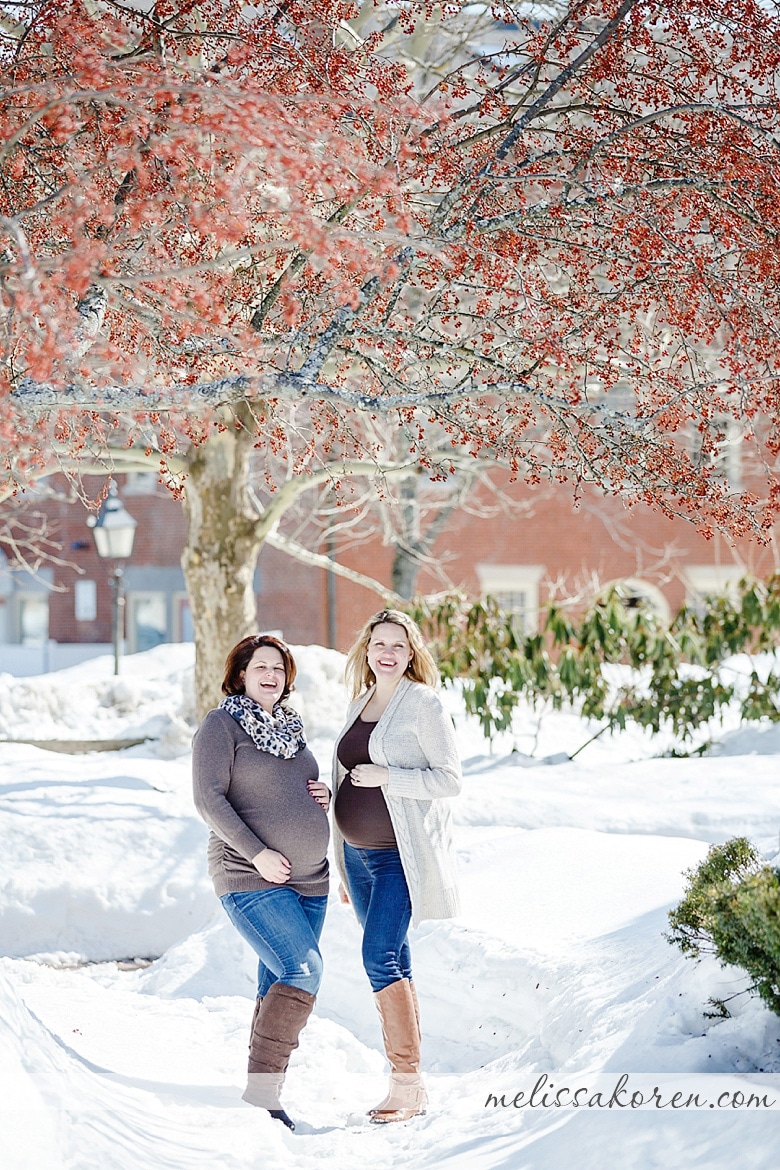 It was such a fun morning- they were all dolled up with no kids in tow, so I'm hoping they went off and found some lunch and took a few more minutes of 'me (us)' time before heading home.
And – – in what is a new record for MKP – – this blog post is going up before either of these babies have been born!  Heck – we even took these pictures less than 3 weeks ago!  That's right folks – I'm so caught up it's amazing.  It's a whole new kind of ability to take a deep breath, and to share my adventures with you in nearly real time.  Here's to a continuation of this awesome in 2015!!
~xoxo melissakoren