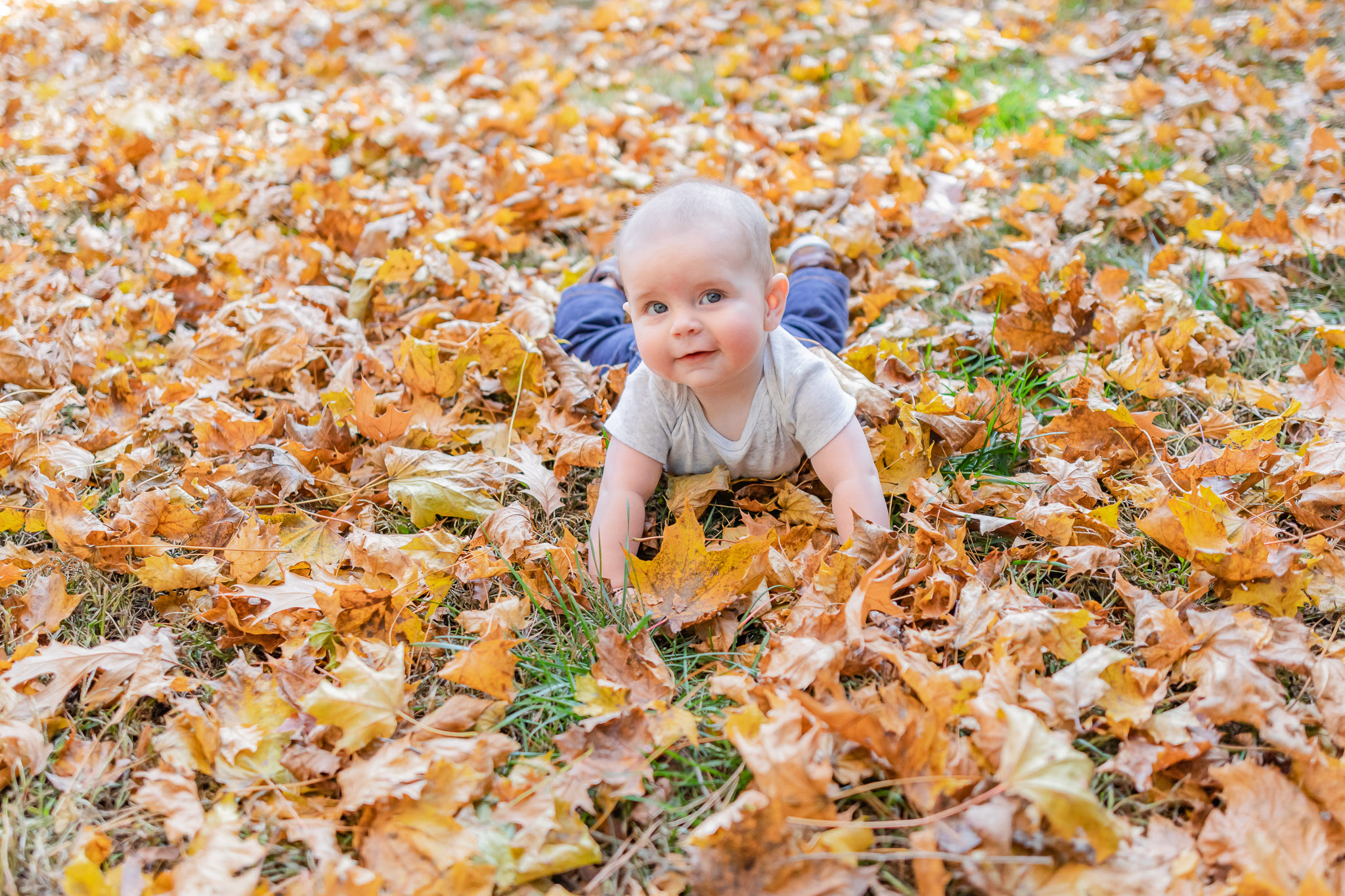 When I first started offering baby's first-year packages, I wasn't actually sure they'd be popular.
Well, I'm always glad to be wrong when it means I get to see these sweet little bobble heads reach milestones and develop a personality!
We first met this little one and his collection of animal swaddles at home in his nursery, but this time we opted for an outdoor adventure. And we managed to time it with that odd 'heatwave' we tend to get mid-October!
We had so much fun exploring and he even tolerated tummy time on the leaves! Making this little dude laugh was the most fun I've had in while! ❤️
Baby's first year. Wedding, Family and Newborn + Brand Photographer Melissa Koren Photography photographs good people. (How's that for overuse of a word!) This NH based photographer provides a relaxed approach where the value is put on fun and efficiency.
MKP clients are wonderful, loving, quirky, sassy, laughing, fantastic, and often cheeky people. Good people like you! Microweddings, LGBTQ photography, NH Mini Sessions, Massachusetts At Home Newborn Photos, Maine Engagement Photos, Seacoast NH Family photographer. Grateful to have worked at Maudslay State Park, Emerson Inn, Winthrop Carter House, Portsmouth Country Club and many many more!
Based in Exeter, NH, Melissa Koren Photography works in New Hampshire, Maine, Massachusetts, and anywhere you'll have me! You can see more of my work online at melissakoren.com and also on Facebook and Instagram! If you'd rather contact me directly, please email me at melissa@melissakoren.com.
There are adventures to have and memories to keep so let's get to it!