These two adorable bambinos are almost exactly 2 years apart.  That's a lot of celebrating to be had!
Check out the gorgeous eyes on these kids!  And baby doll is quite pretty too 😉  She joined us for a few photos in the beginning, but then I asked if she could be my assistant and help me take the pictures on my camera.  After a few shots baby doll got bored and headed off to find her own fun, and we continued on with our business at hand.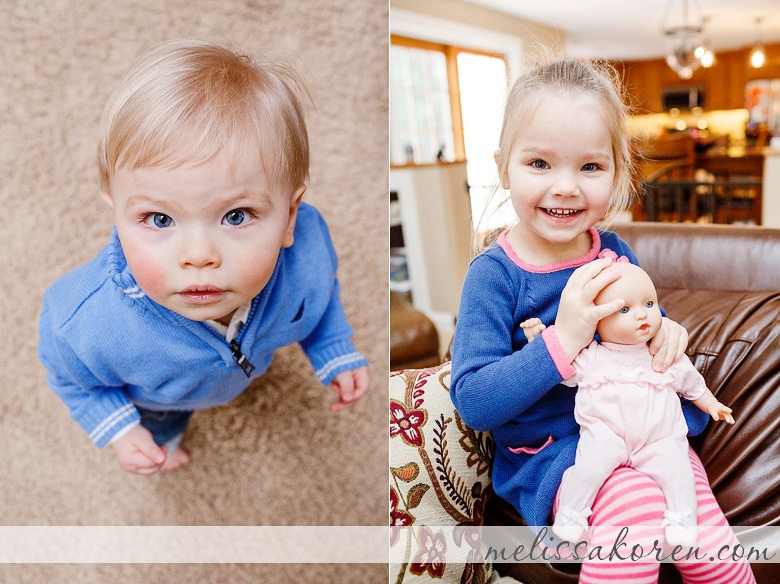 Little toes that are almost 3 are so cute – and she totally agrees 😉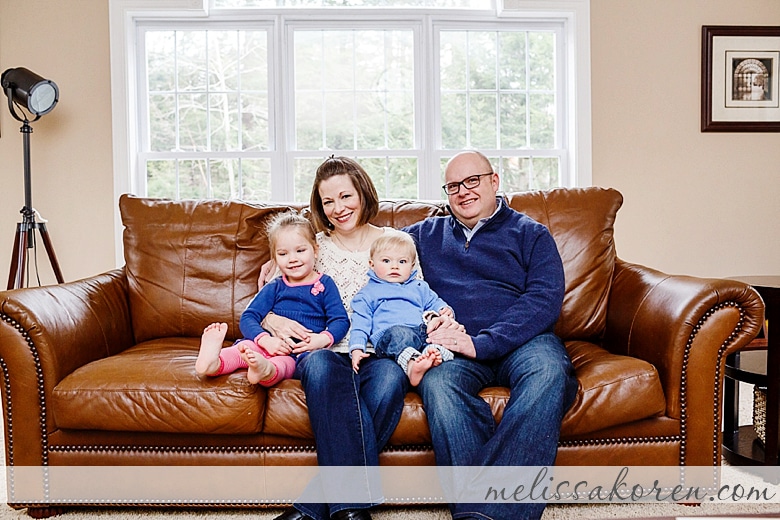 This photo brought to you by a rousing game of peek-a-boo over the back of the facing couch.  It was the perfect set up!  (And a great quad workout!!)
These are some super loved kids!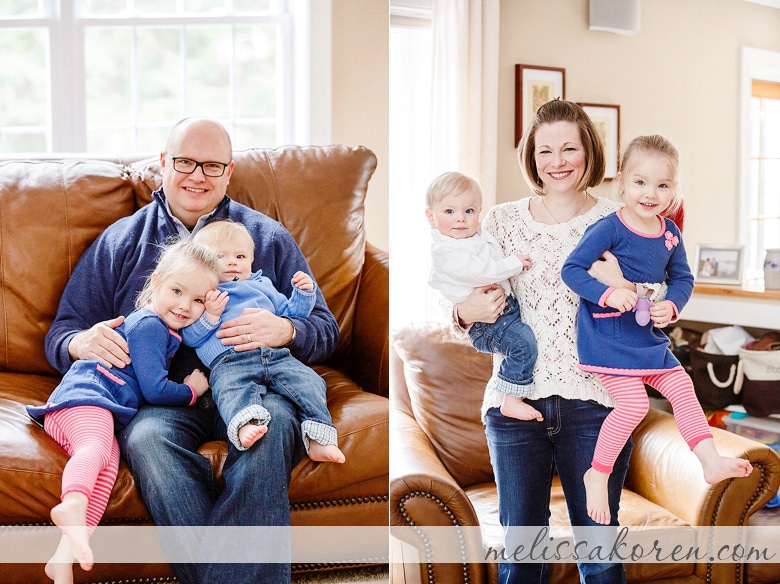 I LOVE these next 3 images – so full of love and personality together, and individually!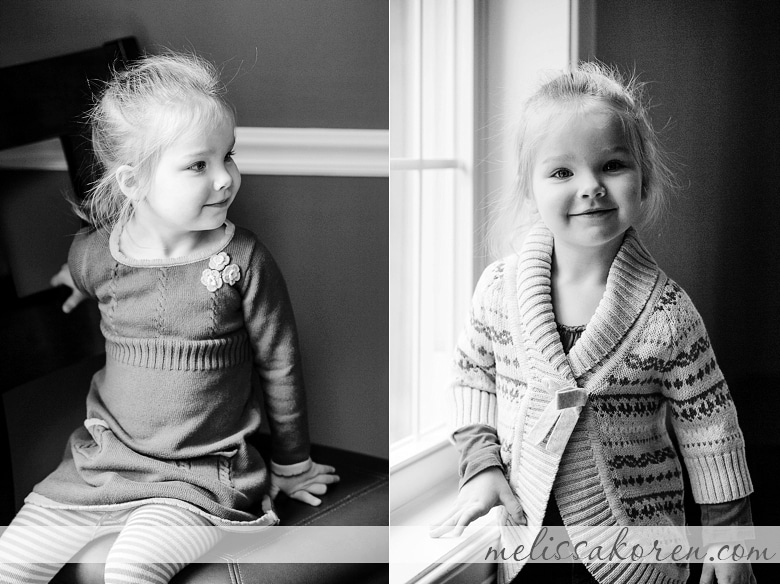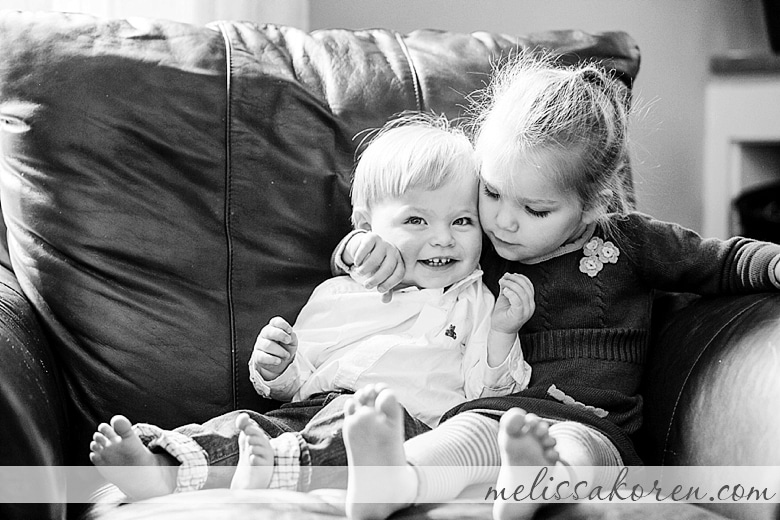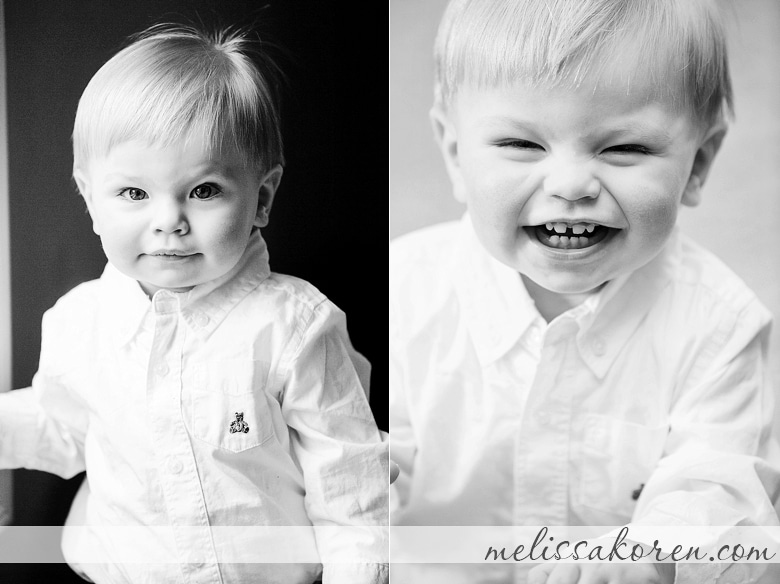 I also love her sweater – her whole little outfit was adorable and I wanted to run out and find it in big girl size!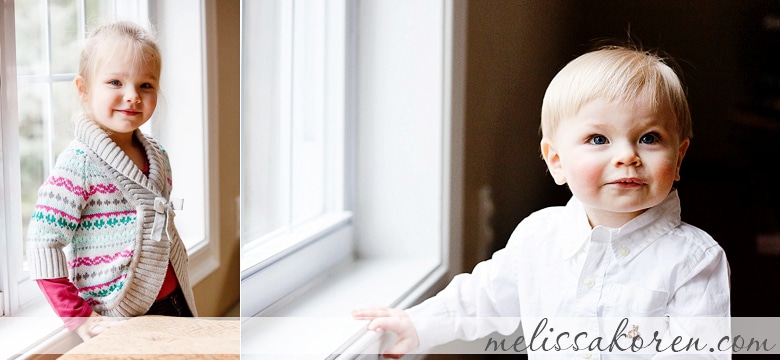 Remember what I said about toes?  I love love love the 4 tiny feet in this picture.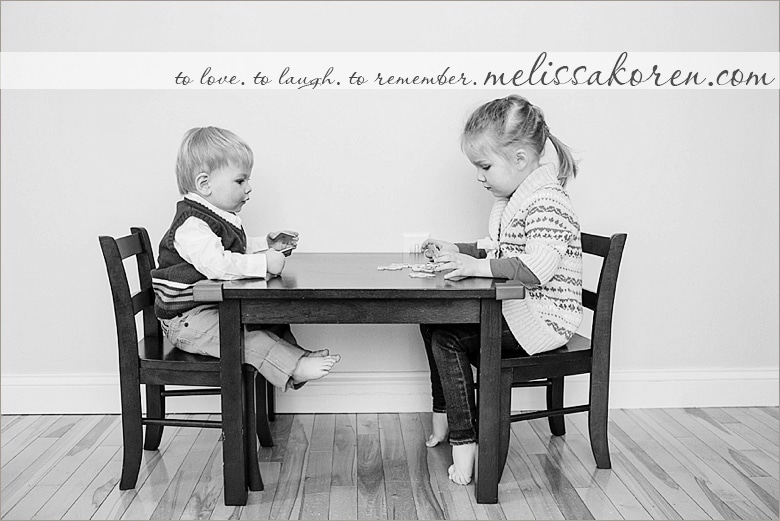 We took it outside for a little running around before getting into their birthday suits – no no no, their birthday outfits!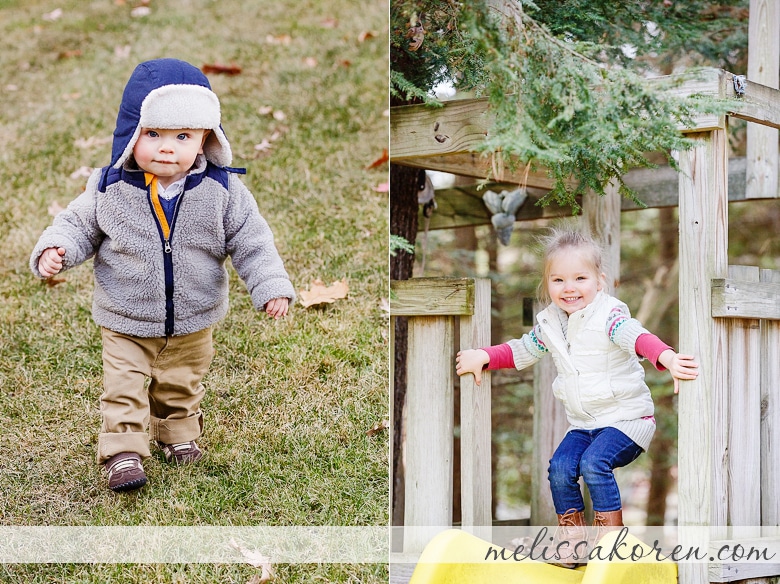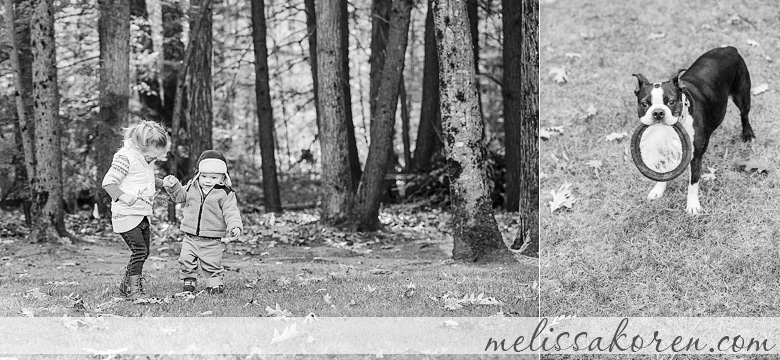 Ta-da!  The pink princess and the daper prince!  Presenting their balloons for inspection!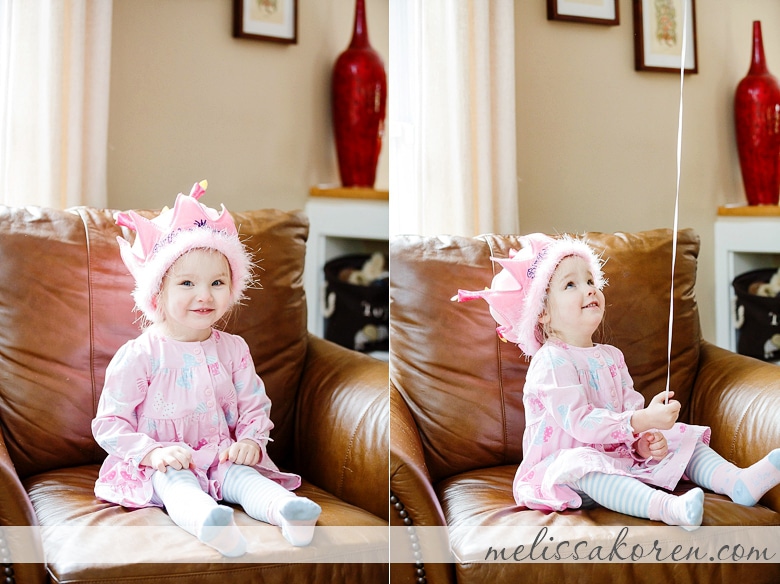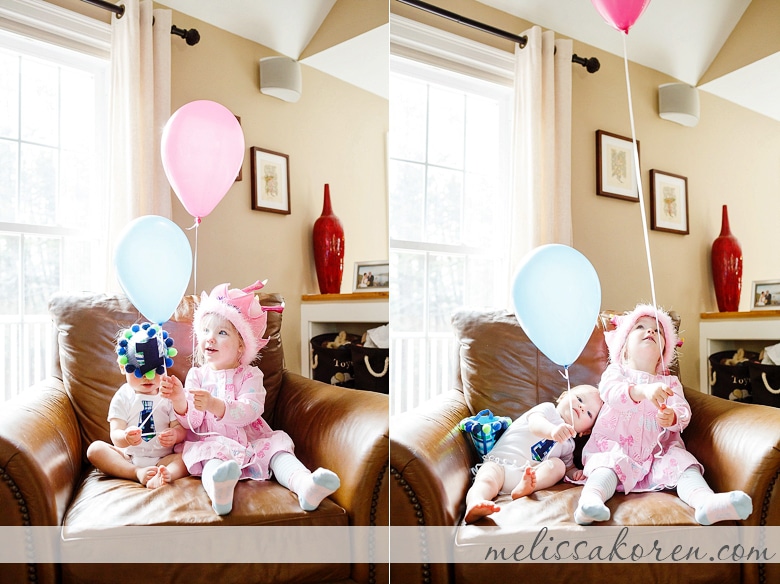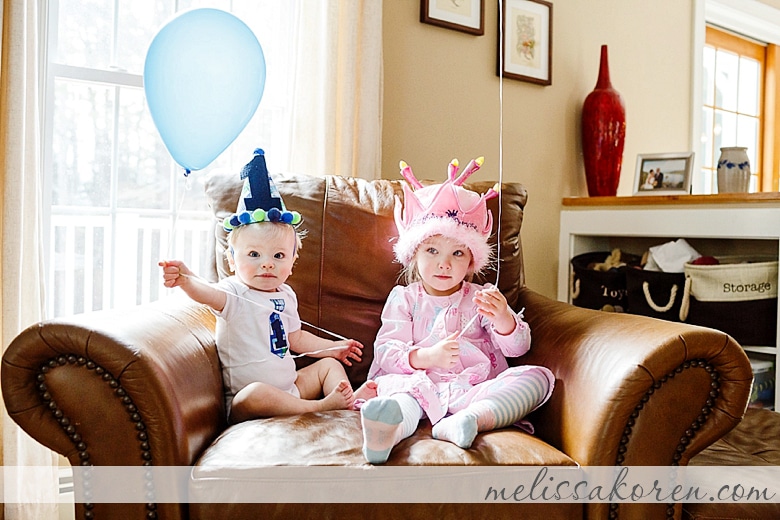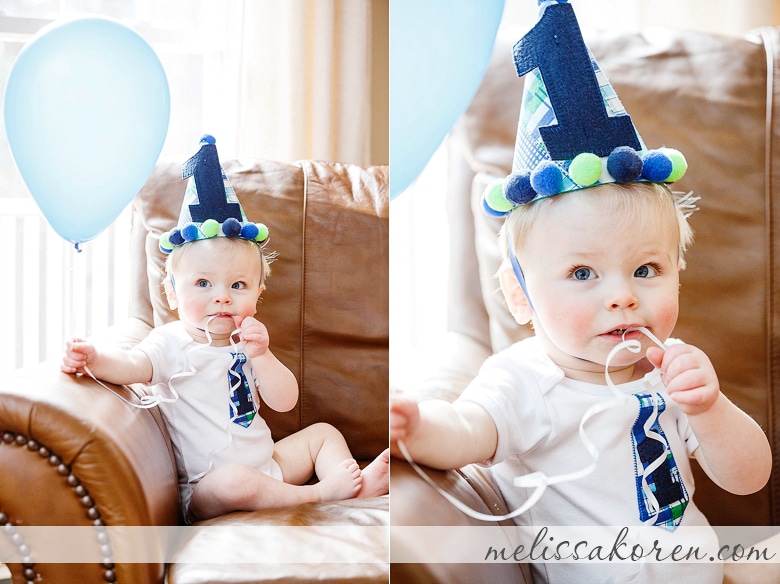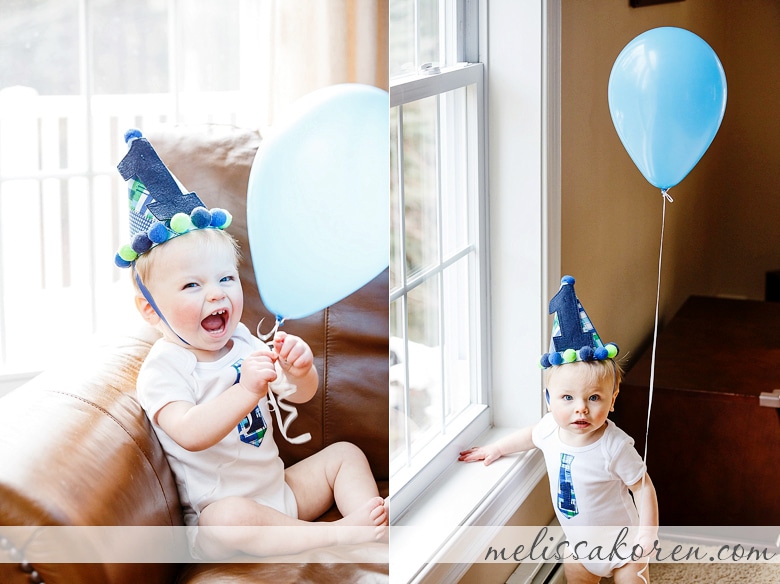 Have you ever seen so much excitement for a balloon? I love childhood's innocence and the energy in which they can get excited about things.  Of course the flip side of that is how quickly they crash and burn.  But I'd be lying if I didn't admit there's a twinge of jealousy in wishing I could sometimes just crash, burn, nap and be ready to go in again as easily as a toddler!