The very first time I talked to this family was in September 2008.  It's crazy to me to think that it's been so much time since I started this crazy adventure I now call my job.
Just look how much they've changed – yet not changed – in 6 years.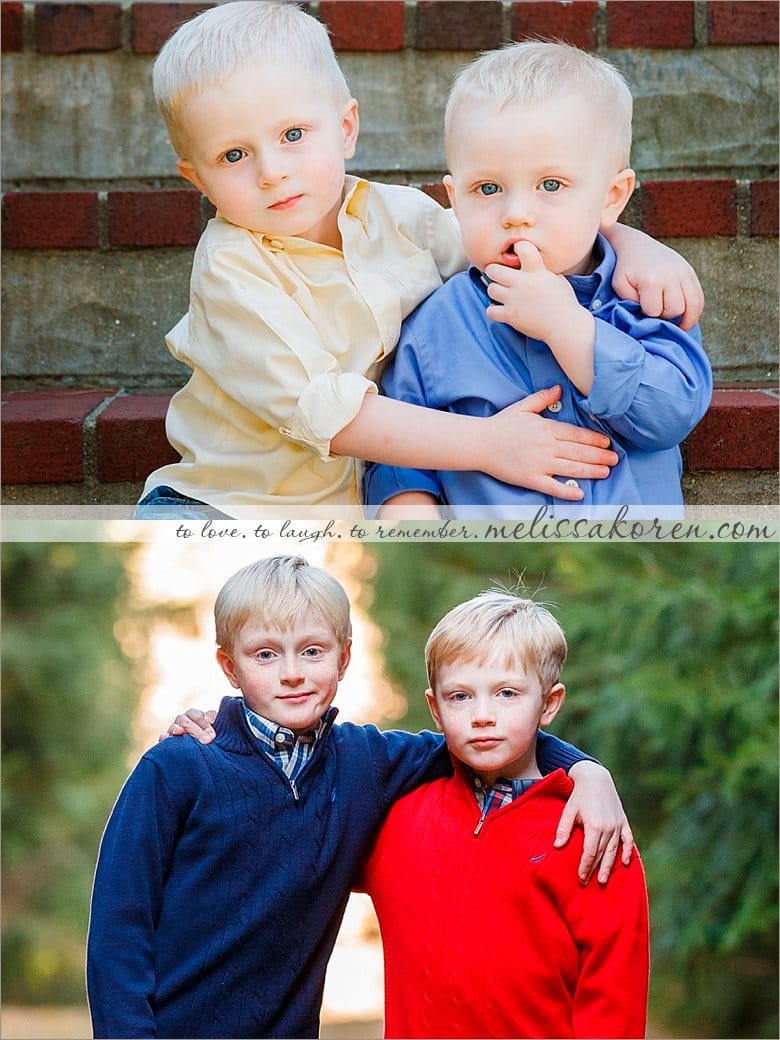 This year their grandmother came along for the first part of our adventure – and she had her own bag of tricks.  Well, I guess actually she had her own bag of props.  And so came to life Mrs. Claus & her little helper elves!  Is that not the cutest thing?! (Those little elves are a little rauckus – always being silly up there in the North Pole!)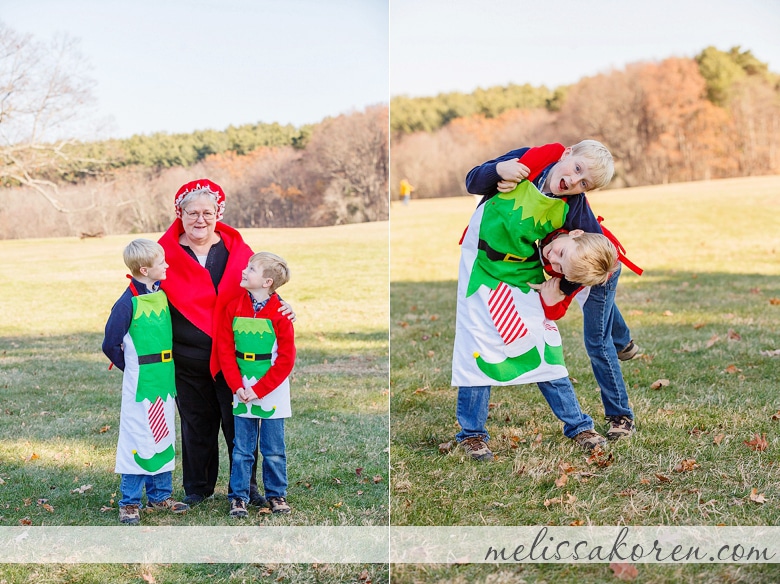 But there's always love for grammy!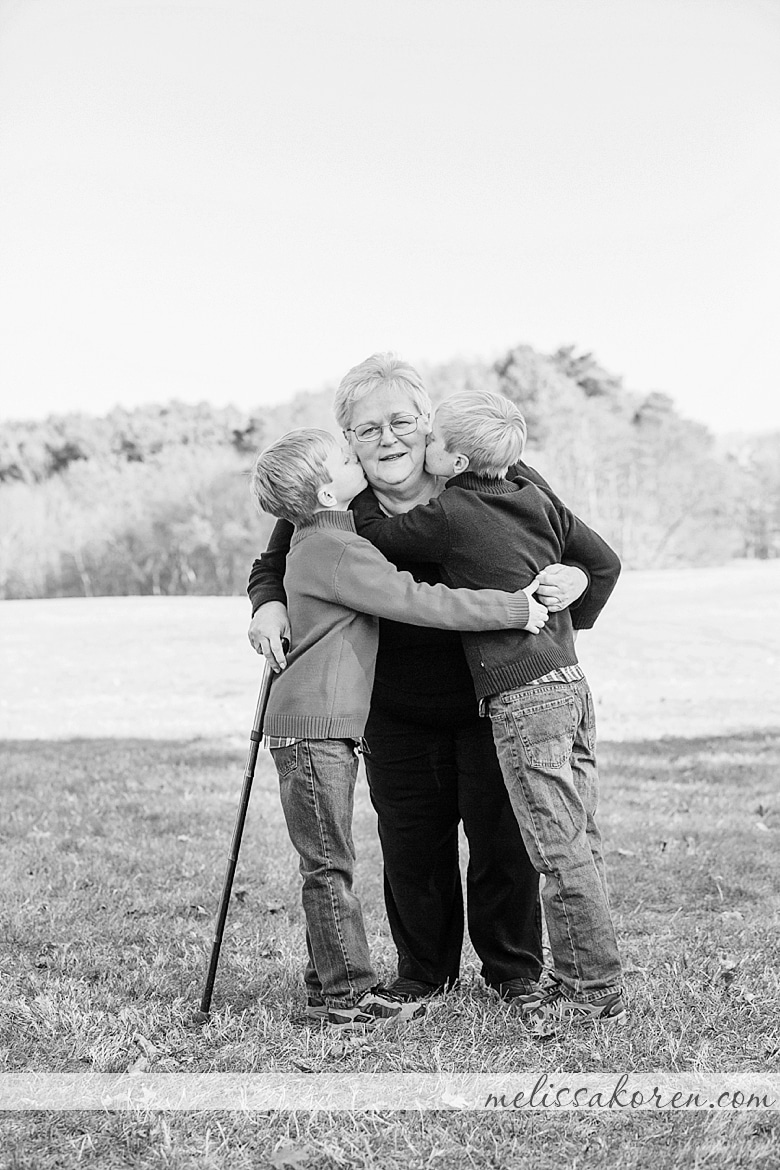 These silly brothers.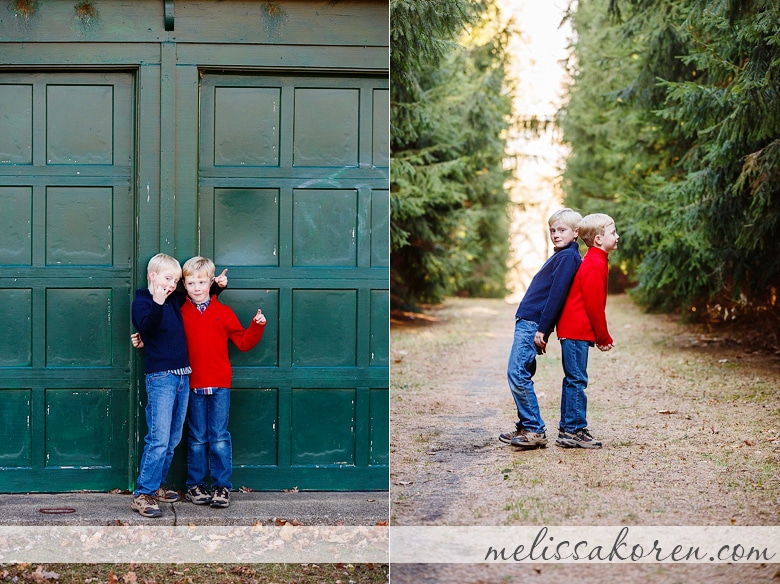 And yet, still as sweet as ever.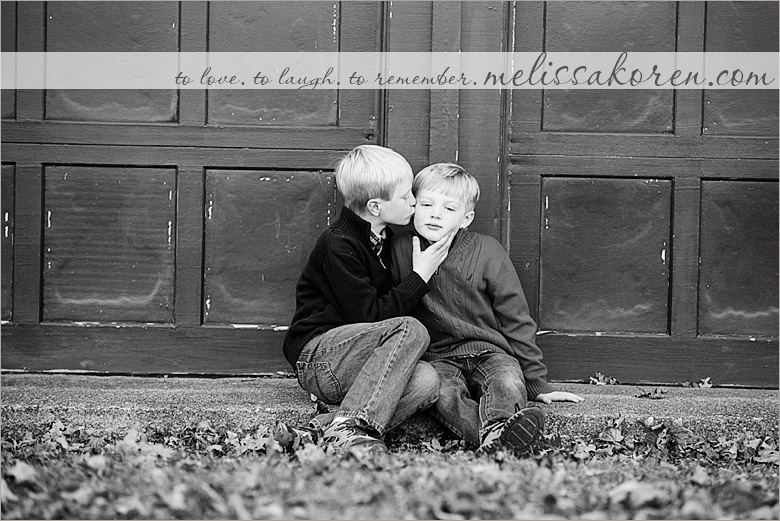 And their parents – I love how they've grown their family and how they are so willing to love and laugh and embrace the silly moments in life!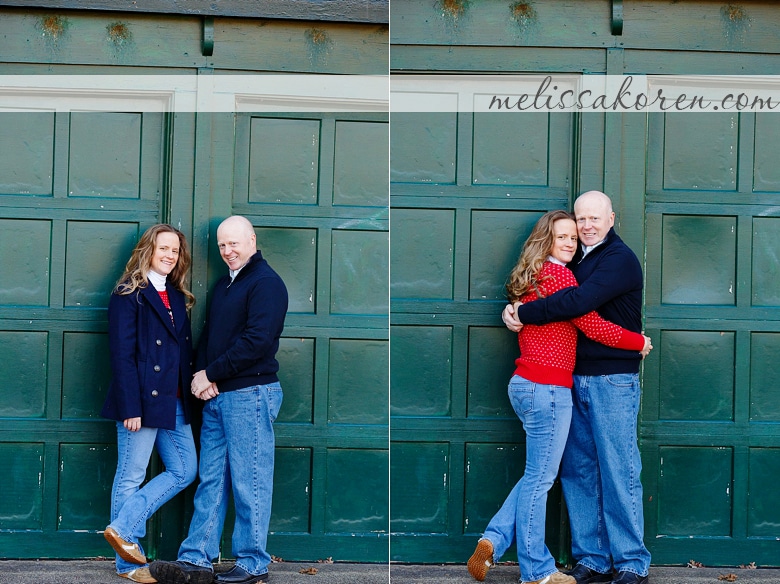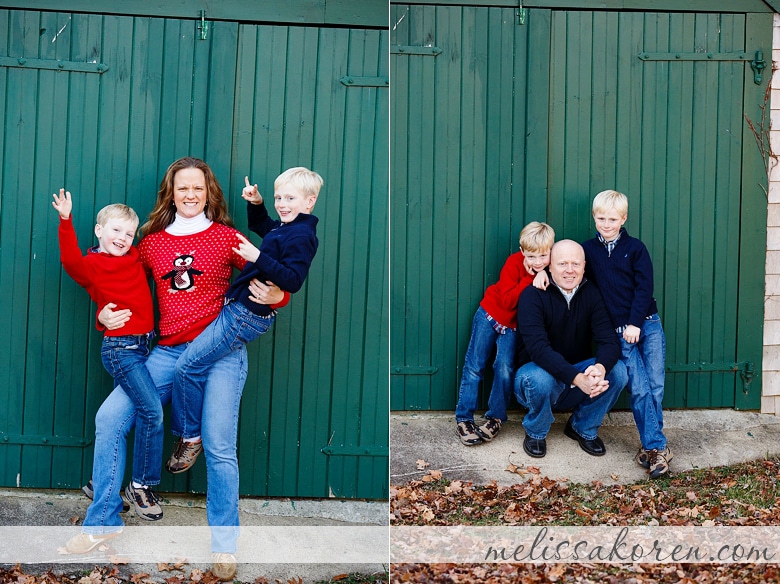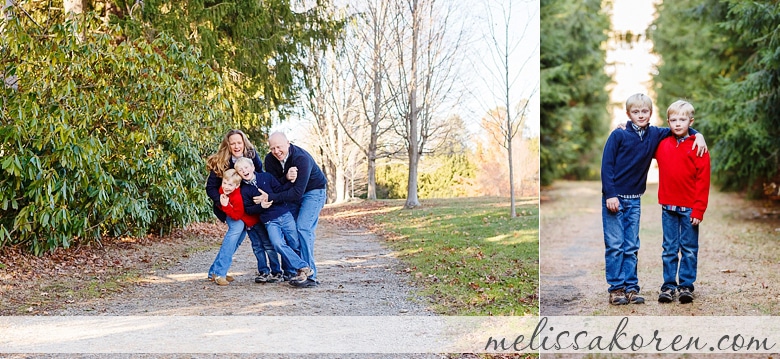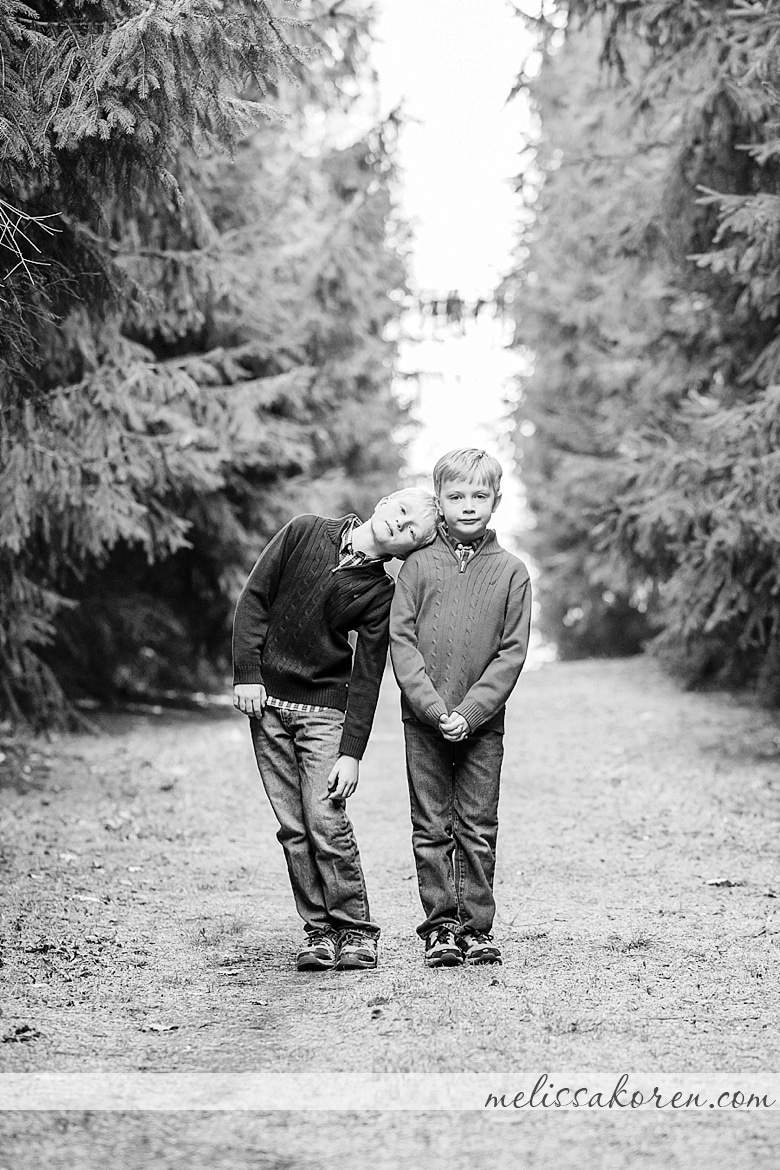 Here's my favorite favorite FAVORITE.  I told the boys there was a scary cave over there – and they went running for it. They explored for a second and then as they were coming out they just gathered in for a snuggle.  And it's the best standing snuggle I've seen in a long time! And smiles on everyone!!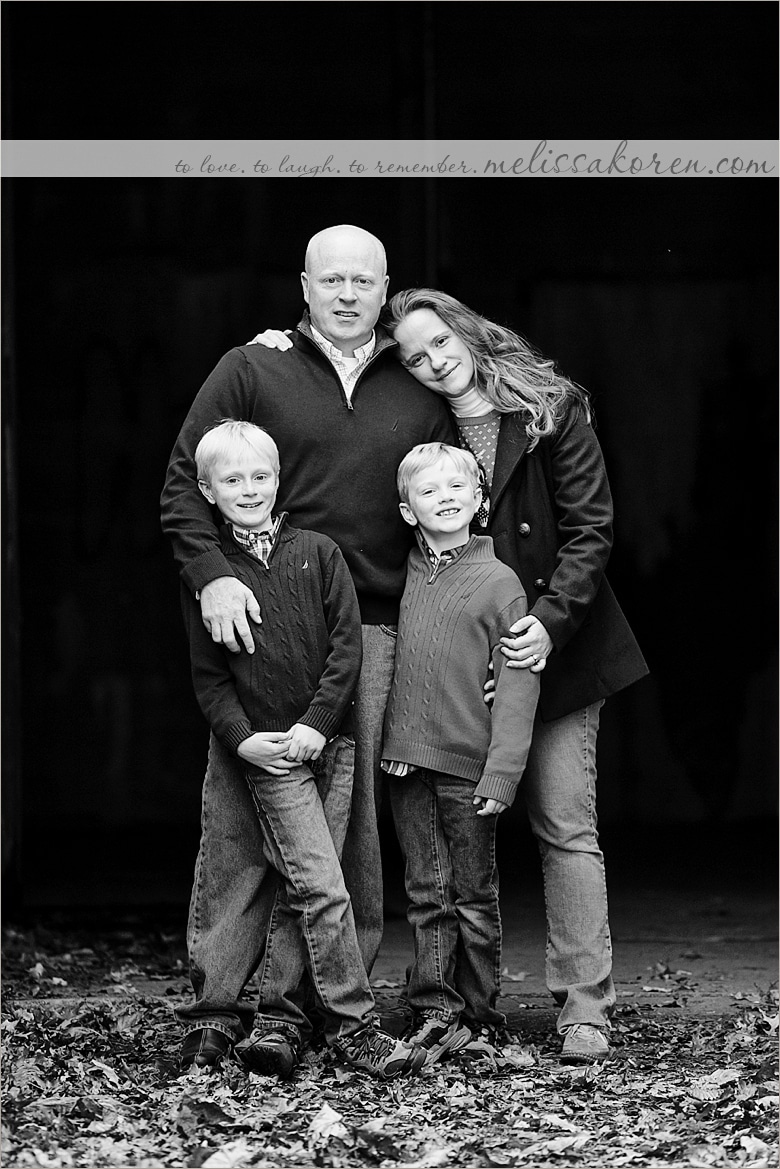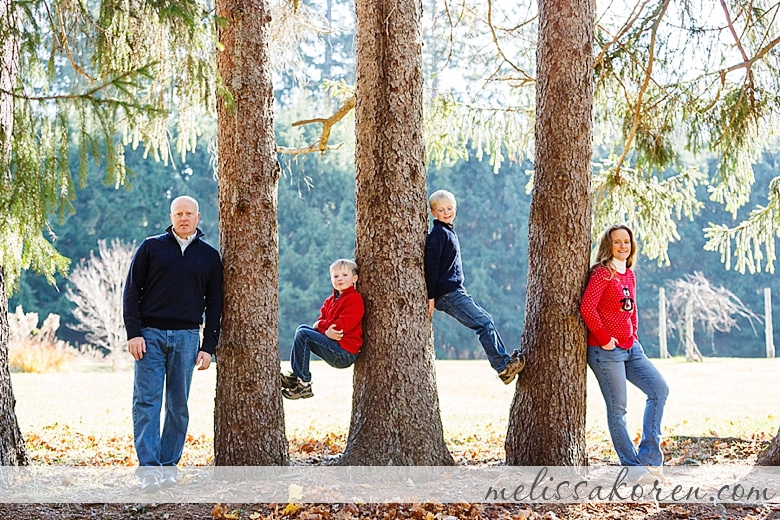 Oh these handsome faces.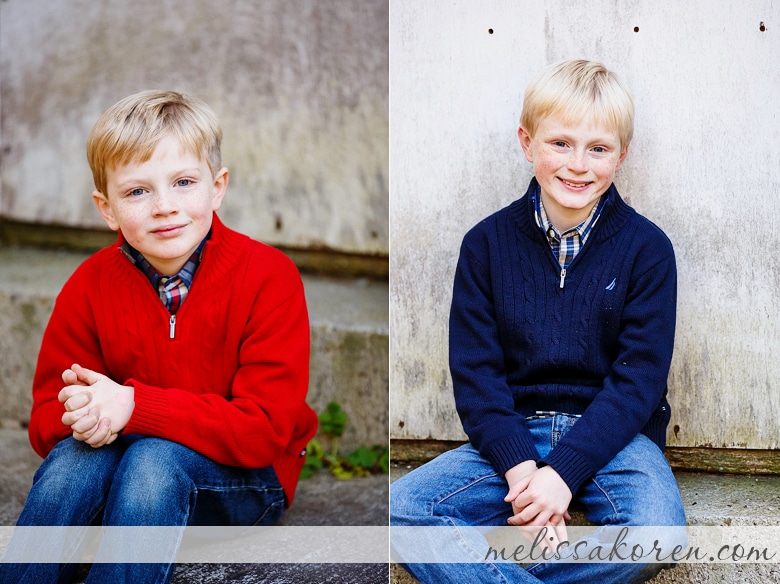 Let me tell you about this.  There gets to a point in a session when the kids aren't quite as interested in participating any longer, so I have my ways of getting them engaged, or at least distracted from the 'boring family pictures' at hand.  In this instance, I asked the boys if they liked to sing any songs.  They immediately, fervently and completely in sync broke out into a song they'd composed about a … wait for it… fat cow.  I was weary at first, but then they went on to sing about other fat farm animals and I the tears were rolling down my face from how hilarious it was.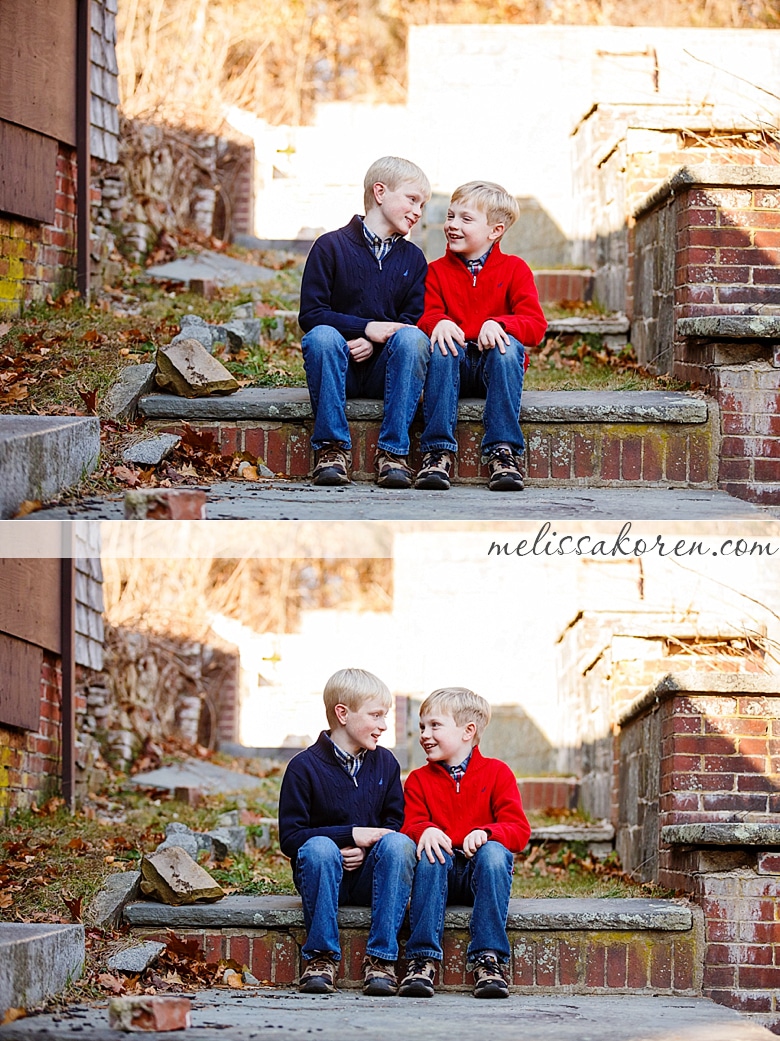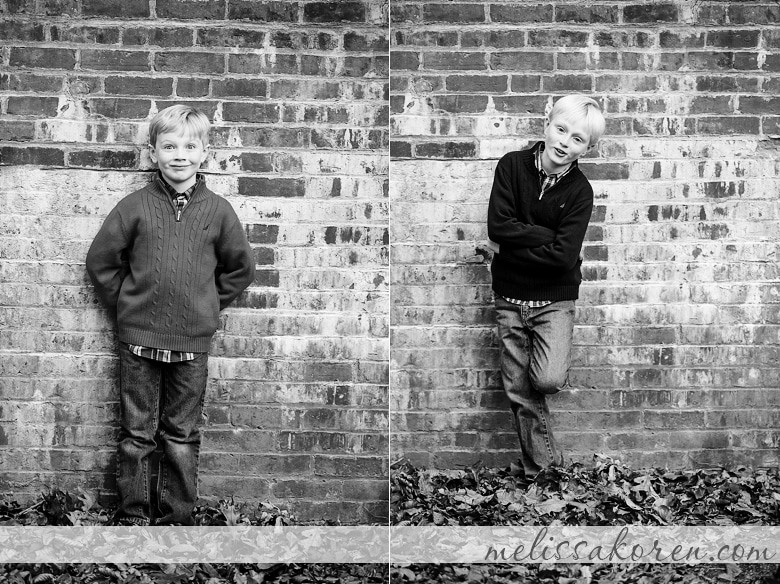 I love all the nooks and crannies in Maudslay State Park!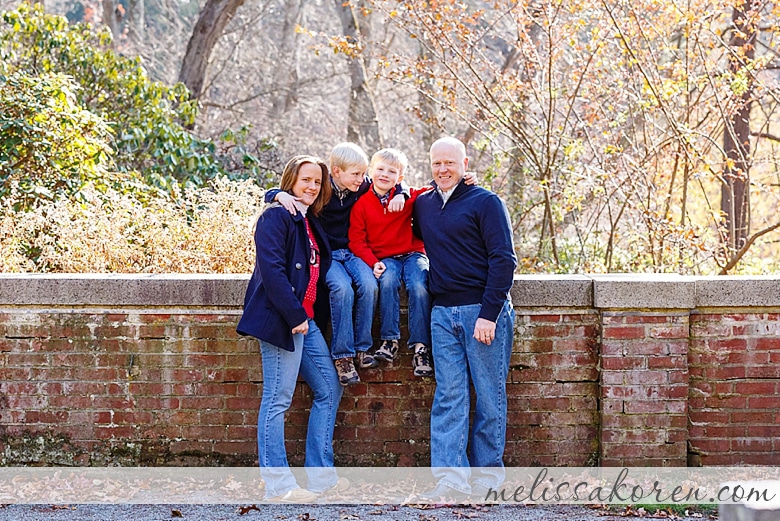 And of course – the leaves!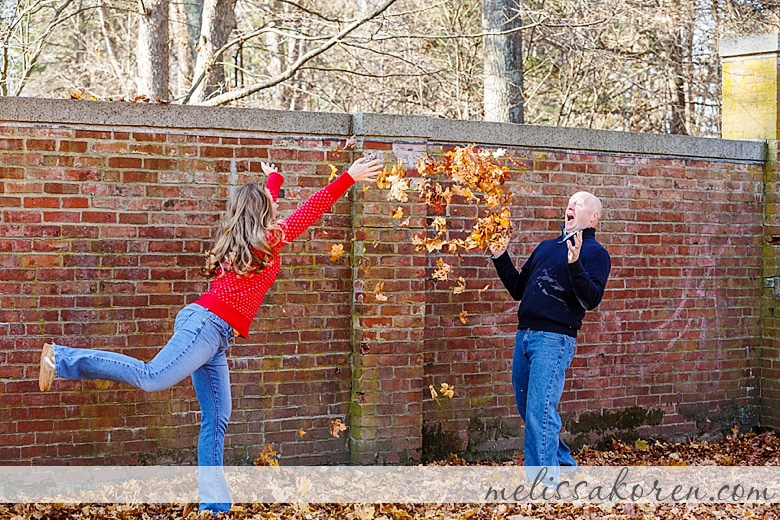 One. Two. Three!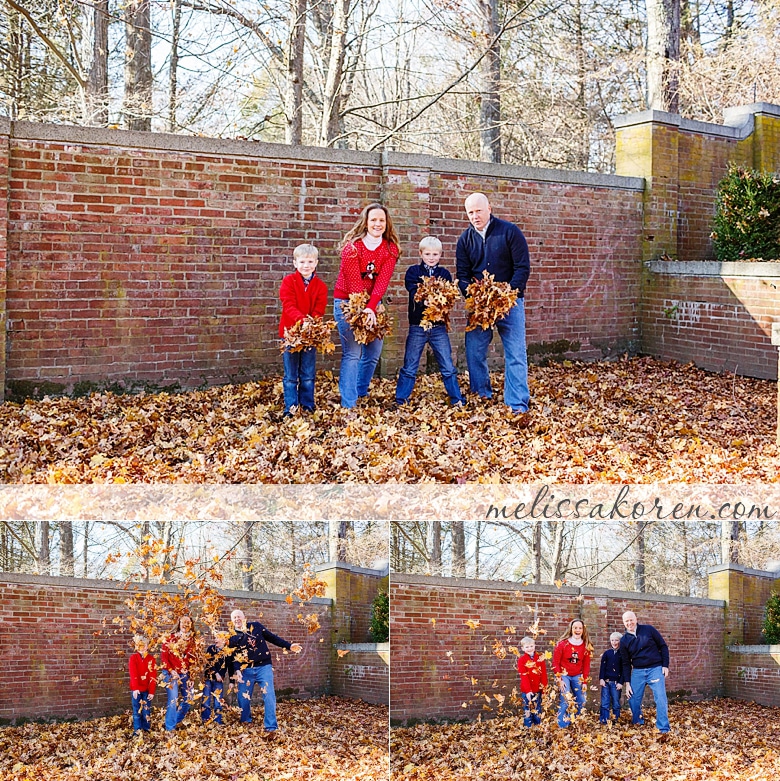 And that's a wrap! A hug wrap that is! (ok the cheese factor on that was high, but that doesn't make it any less true!)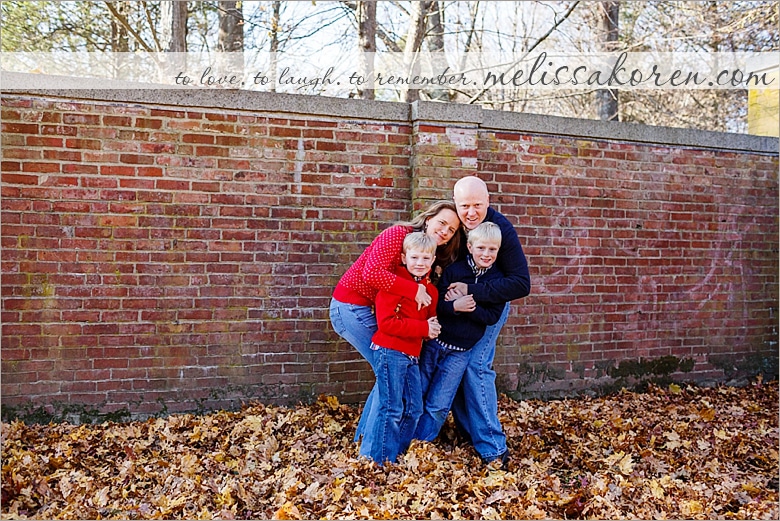 It was so great catching up with these guys again!