Happy, happy Christmas, that can win us back to the delusions of our childhood days, recall to the old man the pleasures of his youth, and transport the traveler back to his own fireside and quiet home! ~ Charles Dickens
I'm having the best time getting to know this family, and was so joyful when they invited me back to their home to photograph baby's first Christmas! As their NH family photographer, we first met a year ago to shoot some winter maternity pictures – New England winter on the beach, all cozied up in giant snuggly sweaters. A few weeks later, it was time for newborn photos of the delightful miss Lillia!
Then & Now: 2 weeks old vs. 10 months old! I'm awe struck but how much she's grown, but how she still looks so much like that 2 week old little nugget.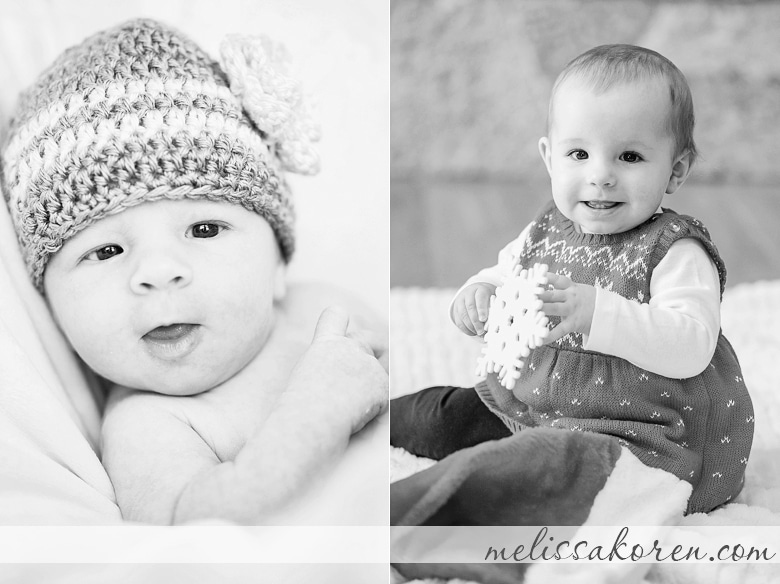 Two front teeth for Christmas! Nothing can detract from the way those eyes sparkle though! I'm always a little jealous, yet completely fascinated by, babies with eyebrows. My kiddo seemed to lack eyebrows for the first few years of his life so when I encounter little ones who's expressions come are accented by them, I can't help but adore them a little bit more.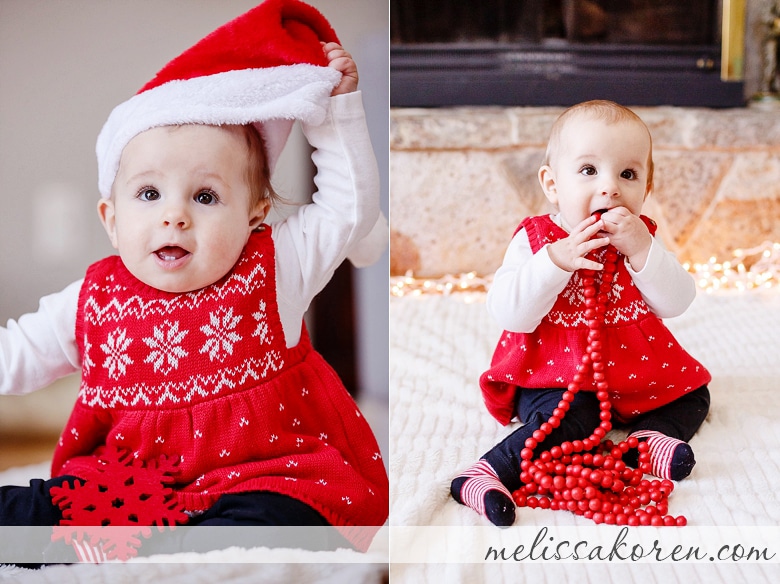 This picture takes my breath away. This is their family. It's a whole story in and of itself. It's perfect moment.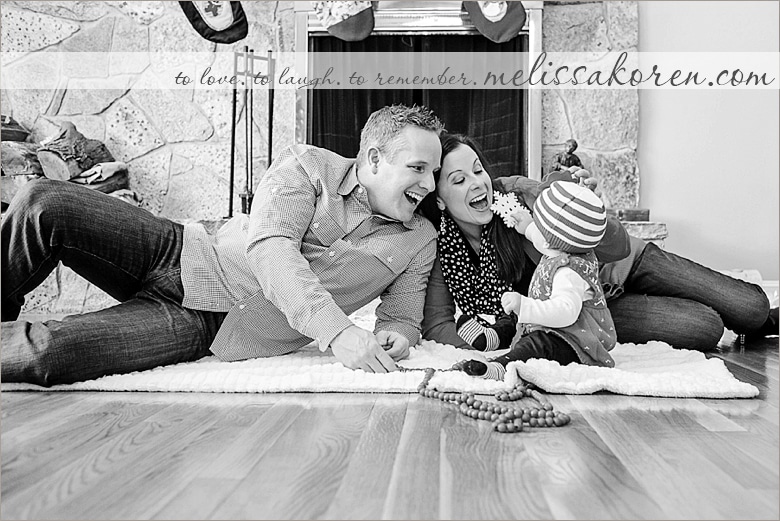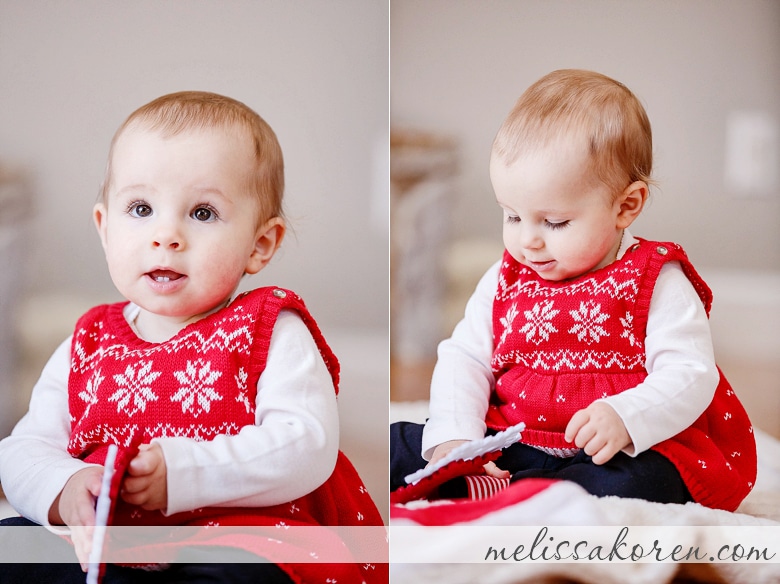 She was much more interested in taking the hat off than keeping it on, but the act of defiance gave her great cause to laugh at me.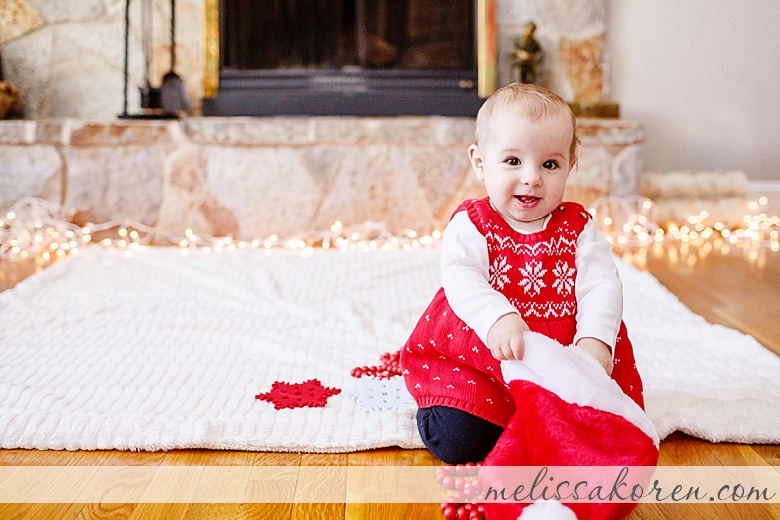 Almost walking!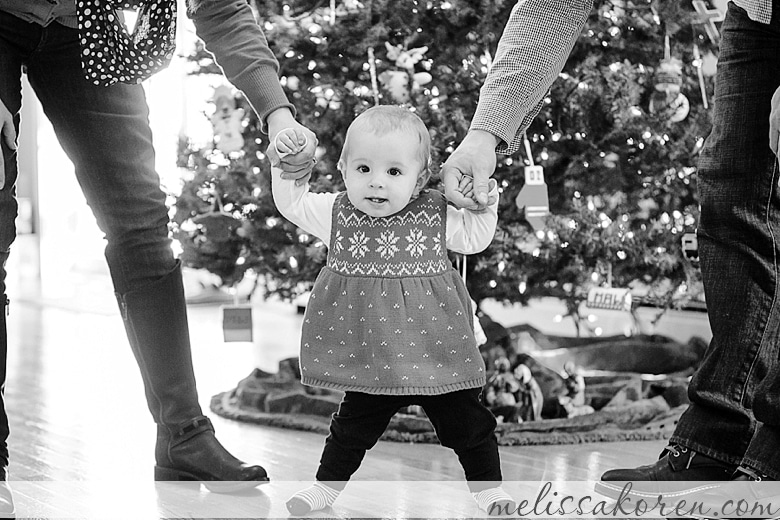 I want Lillia's mommy to be my stylist. That sweater, and hat, and those socks?! Plus snowflakes to play with too?! I wish I could rock a cozy outfit like that.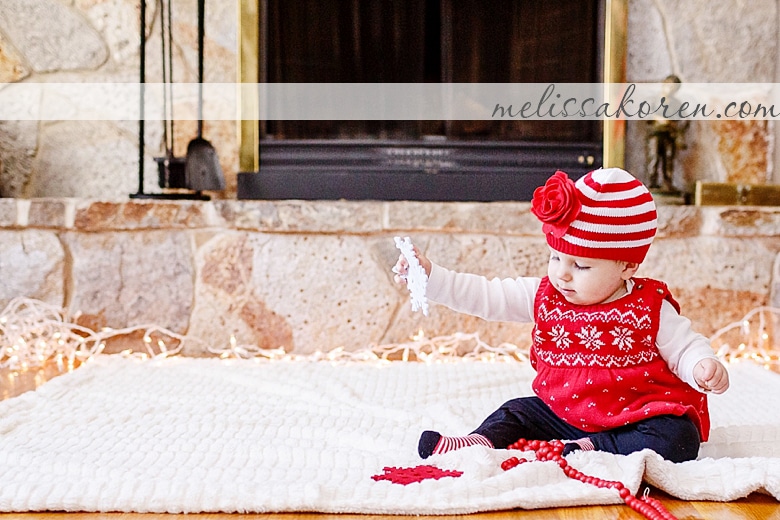 There's nothing better than the simplistic joy of being a kid at Christmas!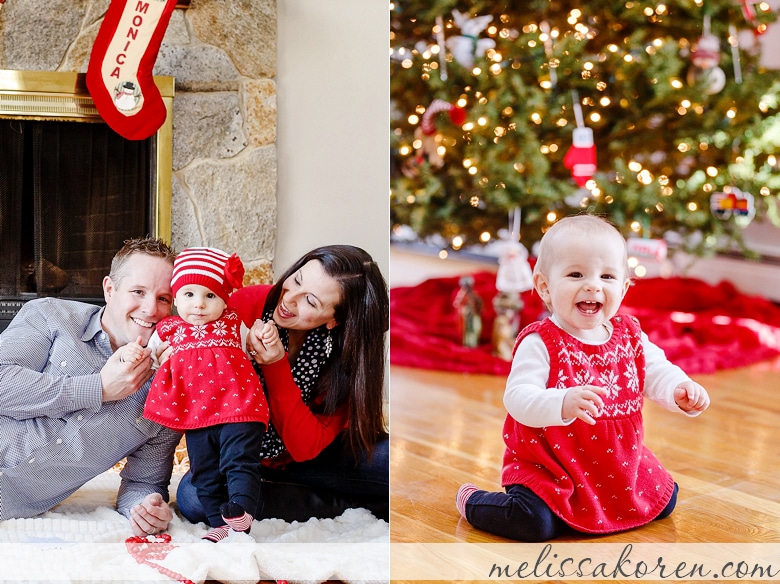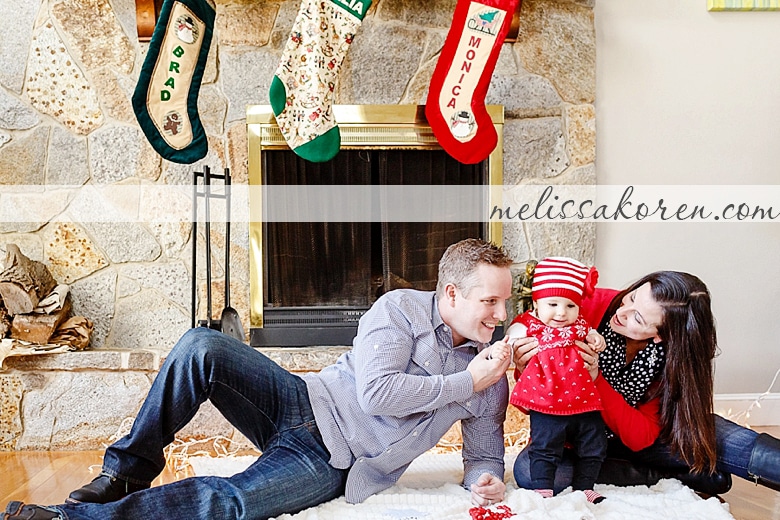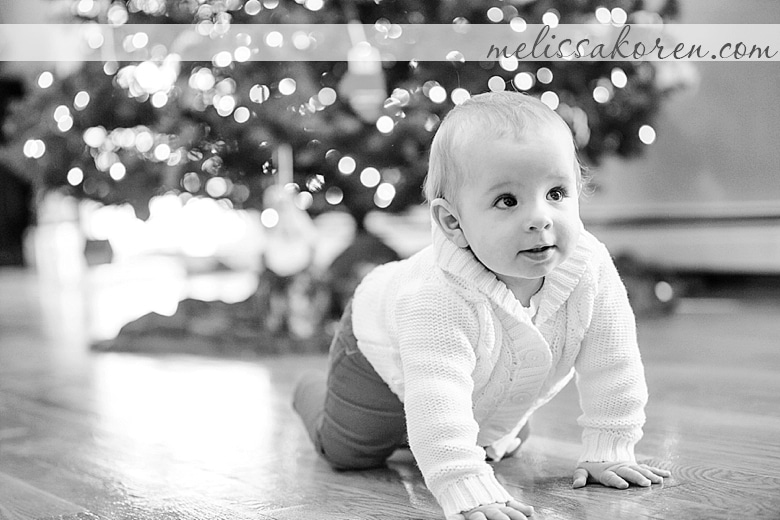 And my favoritest of favorites!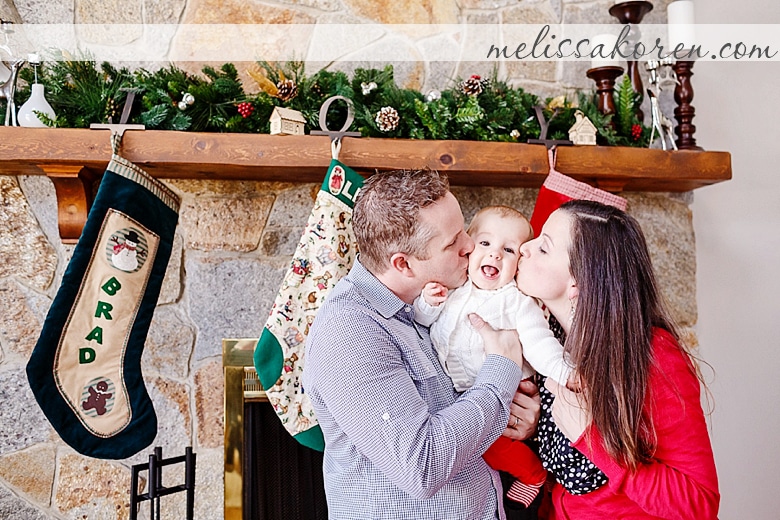 A little bit later I'll share with you the big family shoot I did with Lillia & her cousin and her aunts, uncles & grandparents!
See more New Hampshire Baby Photography.