My first ever mini-session was for fellow photographer, and high school classmate, Jennie & her perfectly adorable family.
Connor, at 2 1/2 was not particularly interested in 'another lady with a camera' but he played along just enough to make me look good.  And Jennie & Tom look amazing for hanging out with newborn Reilly for his first 32 days!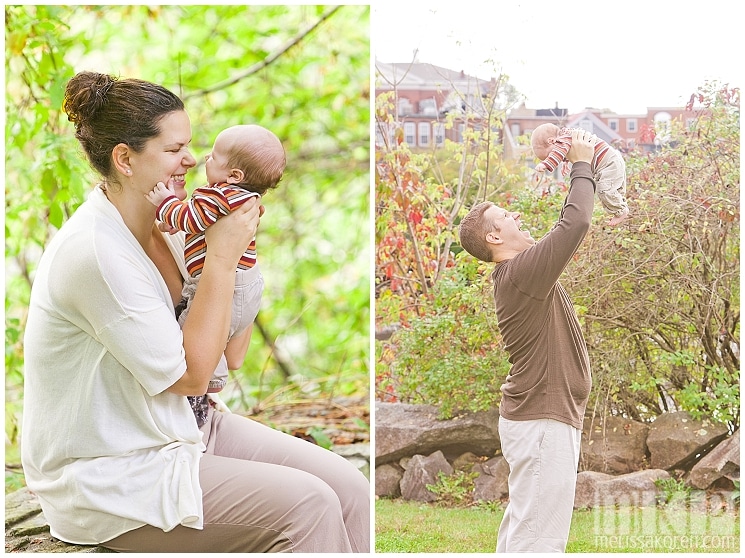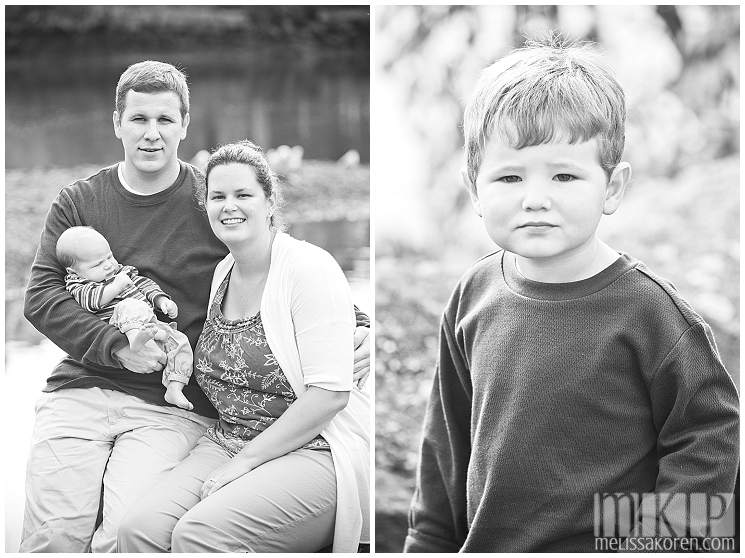 I love the one on the right – barefoot and silly faced!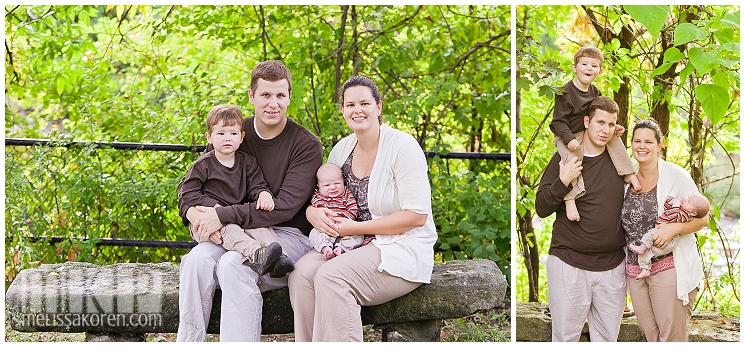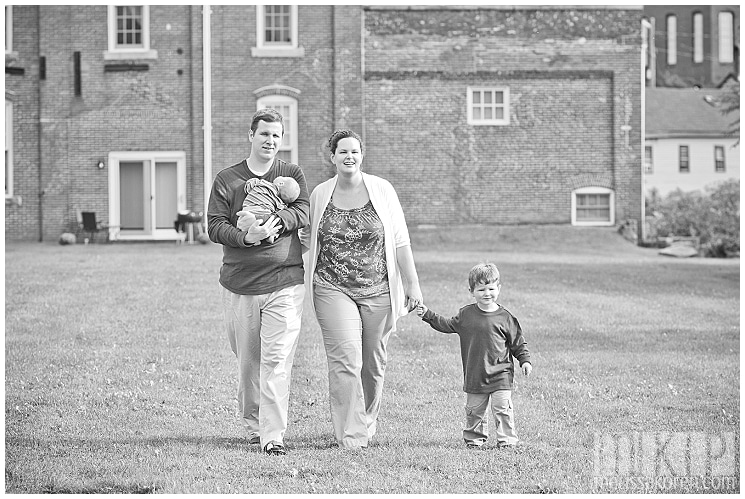 And after I said we were 'all done' and heading back to the cars, this bit of magic happened.  It's one of my favorite family photos ever!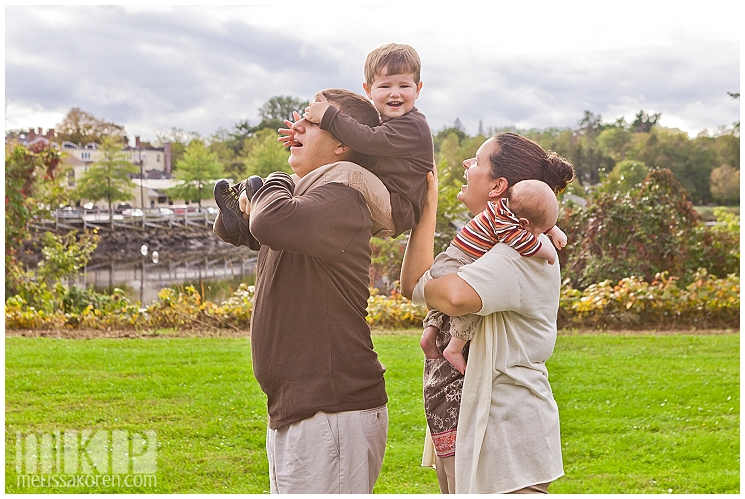 Thanks Jennie & family for being my first mini-session victims..er..volunteers.  It was a blast!