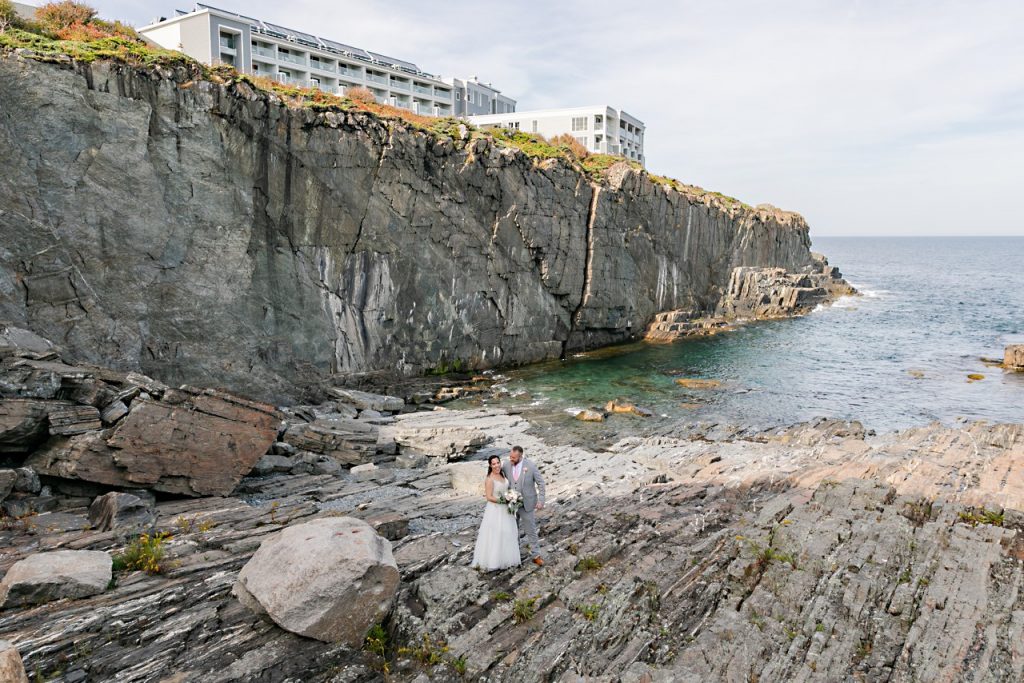 But not from California to Maine, from Maine to England!
This intimate Cliff House Maine wedding was as close to Lewis' home as we could get and still be on Maria's continent! Just a quick swim across that vast pond, and we could have just as easily been in the UK!? I kid about the swim, obviously. And my geography sucks, I'm sure. But, I'm quite sure this as close to the Atlantic Ocean as you can be without actually being on a boat or getting wet.
I'm always in awe of the coastline, and the Cliff House does not disappoint. Imagine being the first to stumble across the vastness and the steep drops and deciding to build something.
It could not have been the easiest of feats.
Also not an easy feat? Teaching English in Thailand and falling in love with a lovely gentleman from England, managing a long-distance relationship, and planning a wedding! These two make it look effortless. Their love for each other is so true and so tangible. So relaxed and so full of laughter. They've created their family and surrounded themselves with amazing friends and family who fully support them.
It's truly an honor to witness.
See for yourself.
Thank you so much, for having me along for your wedding adventure!
Cheers!
Cliff House Maine Wedding Vendor Team
Cliff House Maine Intimate Wedding by Melissa Koren Photography. You can see more of my work online at melissakoren.com and also on Facebook and Instagram! If you'd rather contact me directly, please email me at melissa@melissakoren.com!