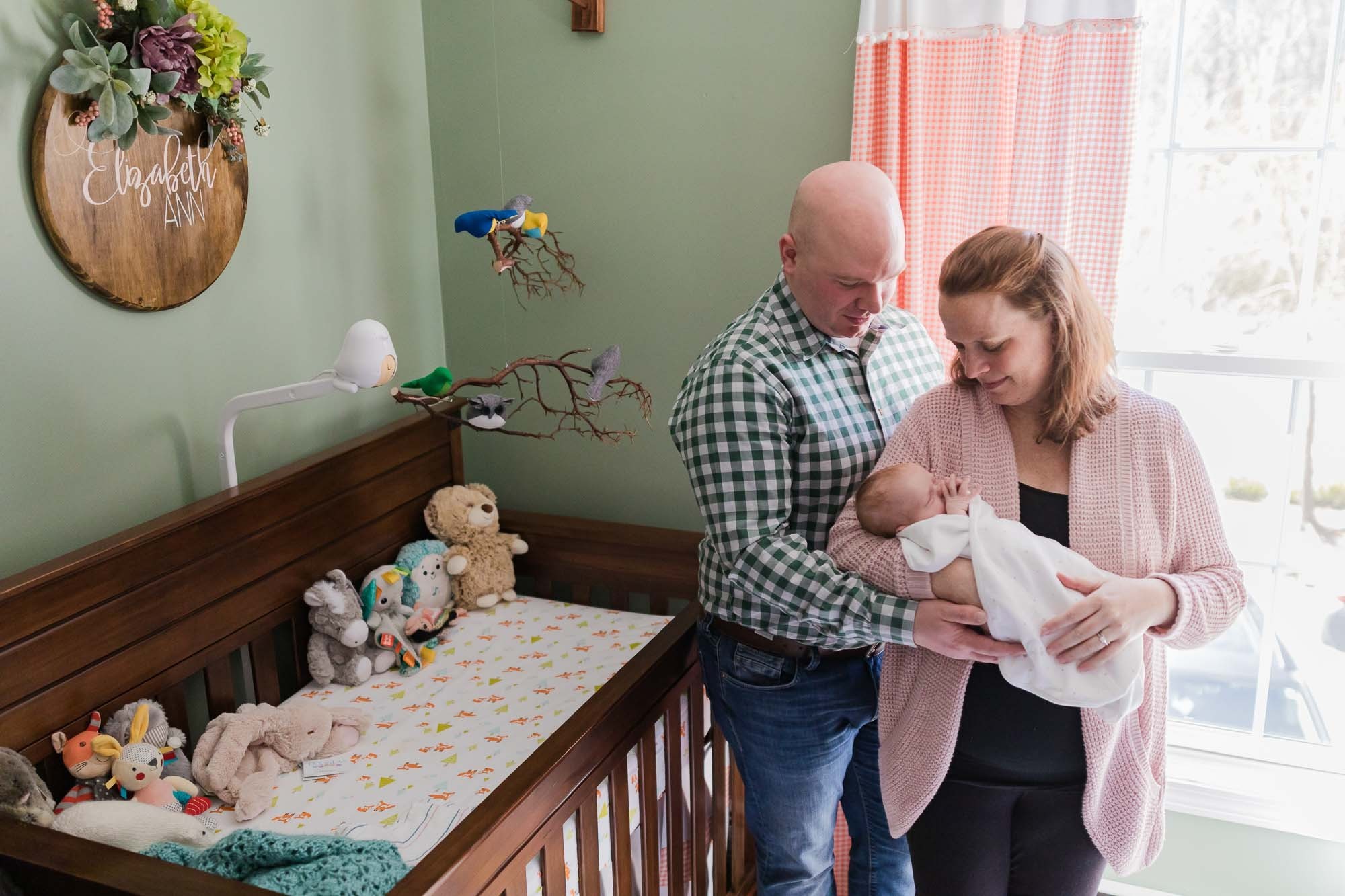 Don't believe me? Just look at this beautiful babe and her Concord NH At Home Newborn Photos!
Not only has she already mastered the Mr. Burns folded hands, but she grasps her toes with her other toes!
This sweet love is the daughter of one of my favorite couples and their Portsmouth Harbor Events wedding! The craftiness and talent for making things, and making them uniquely personal, continued with the plethora of blankets and quilts made just for her!
Her nursery is a wonderful woodland experience! A little fox family on the sheets, birds on the branches and stuffed hedgehogs. The handcrafted sign and the ginham curtians just melted my heart right into a giant puddle of AWWW.
Concord NH At Home Newborn Photos. Wedding, Family and Newborn + Brand Photographer Melissa Koren Photography photographs good people. (How's that for overuse of a word!) This NH based photographer provides a relaxed approach where the value is put on fun and efficiency.
MKP clients are wonderful, loving, quirky, sassy, laughing, fantastic, and often cheeky people. Good people like you! Microweddings, LGBTQ photography, NH Mini Sessions, Massachusetts At Home Newborn Photos, Maine Engagement Photos, Seacoast NH Family photographer. Grateful to have worked at Maudslay State Park, Emerson Inn, Winthrop Carter House, Portsmouth Country Club and many many more!
Based in Exeter, NH, Melissa Koren Photography works in New Hampshire, Maine, Massachusetts, and anywhere you'll have me! You can see more of my work online at melissakoren.com and also on Facebook and Instagram! If you'd rather contact me directly, please email me at melissa@melissakoren.com.
There are adventures to have and memories to keep so let's get to it!