Another year, another adventure with this wonderful family.  We landed ourselves a perfect fall afternoon. Color peeking, sunlight filtering through the trees, and an abundance of smiles!
I took advantage of Stratham Hill Park again, but this time we explored a few different corners of the grounds.
There's no lacking of trees in the park, all of them offering us an array of hues!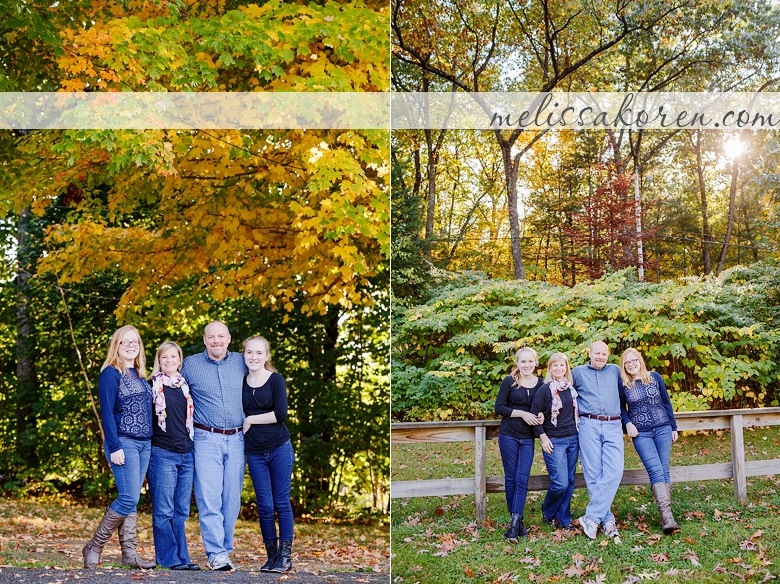 Roland and Michelle are the cutest.  They actually got married the same day I shot my first wedding, and although I wasn't their photographer then, we more than make up for it now. 🙂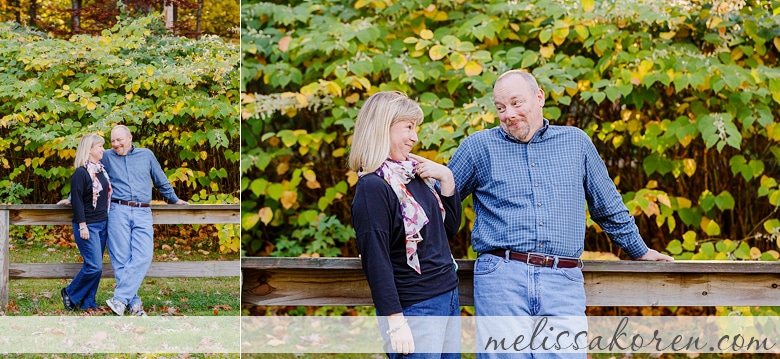 And these girls! More gorgeous every year. And I'm totally envious of their hair color.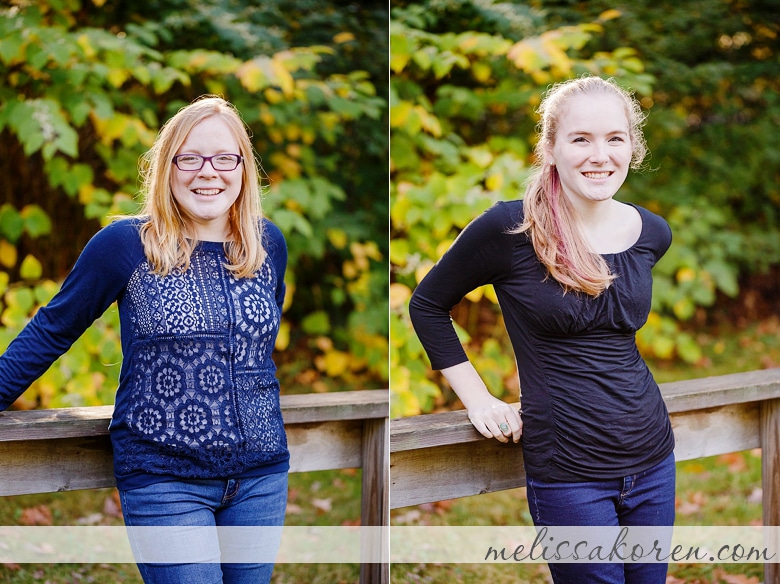 My directive: "Everyone pick a tree" .. I'm futzing with my settings, and look up to see them all ready just like this.  I couldn't have done it better if I tried!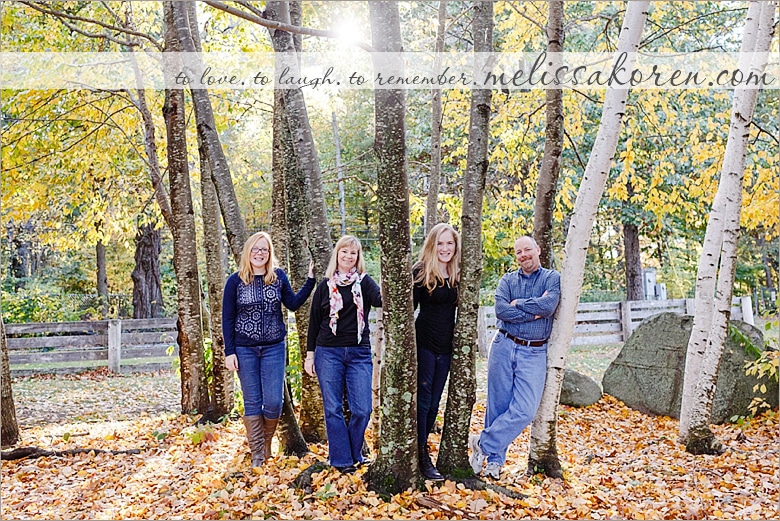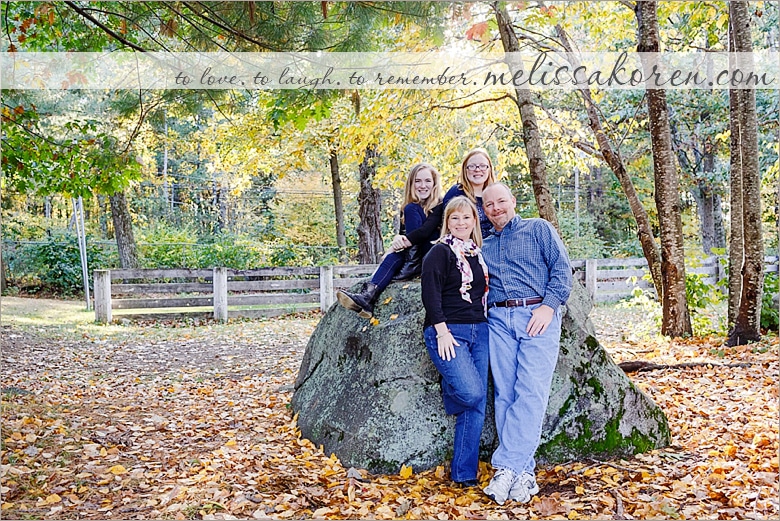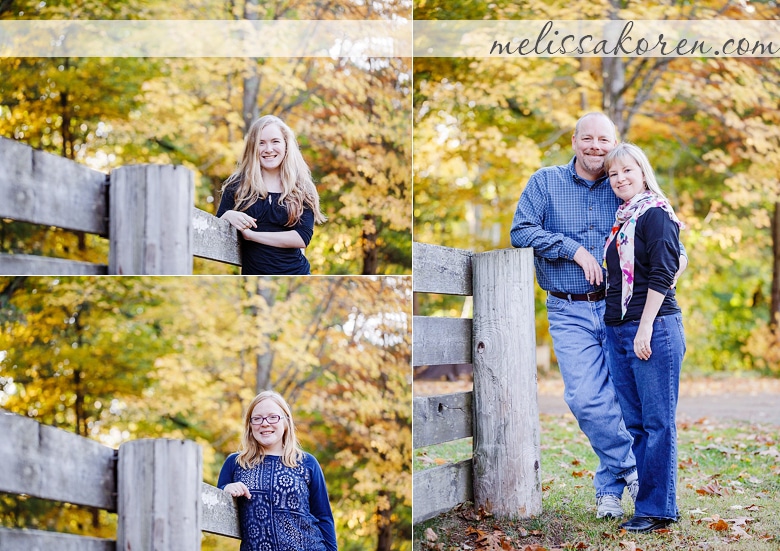 It's not a family without some bunny ears.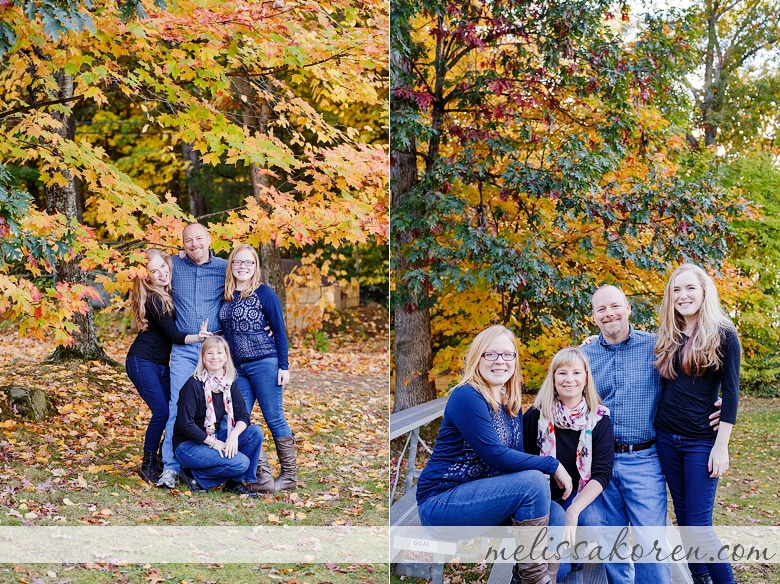 The peanut butter and jelly game works with big kids and parents too!! As much as I love the tree shot, I really think this one is my favorite!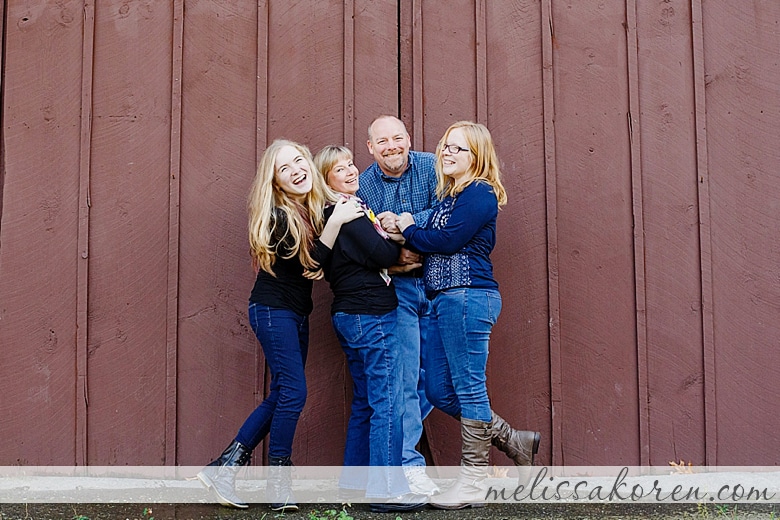 I came to get down
So get out your seats and jump around
Jump around
Jump up, jump up and get down.
Jump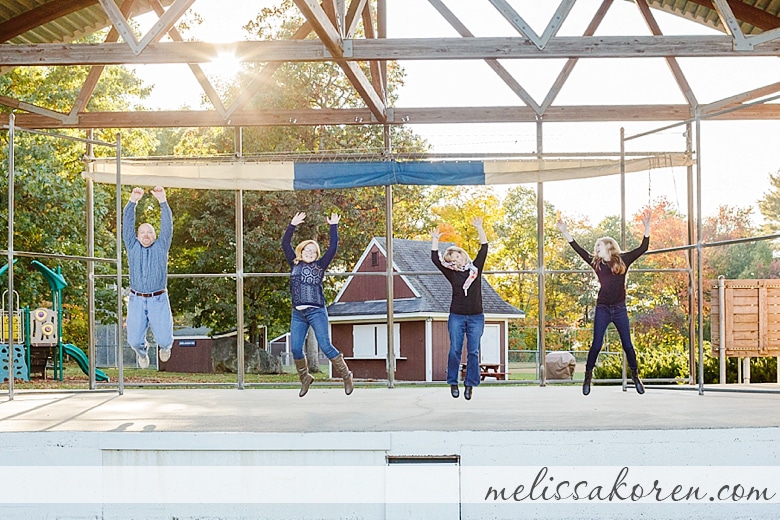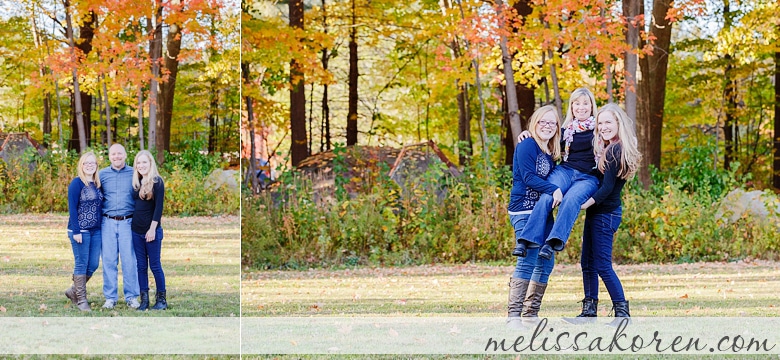 Then we found this little piece of heaven in the midst of a tumble of weeds (and those pokey little sticky burrs that attacked my pants)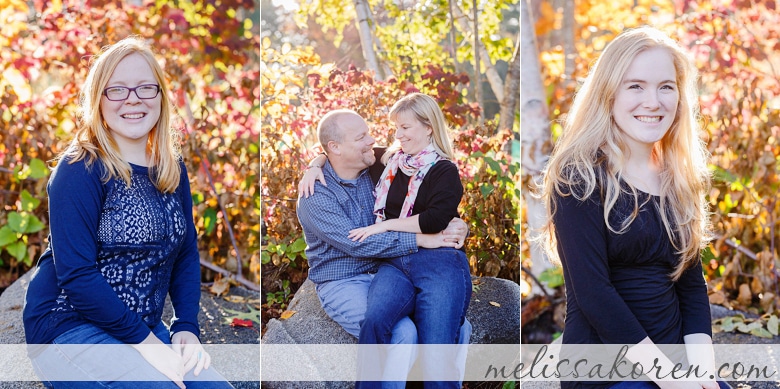 We also created album covers/autobiography covers for the girls 😉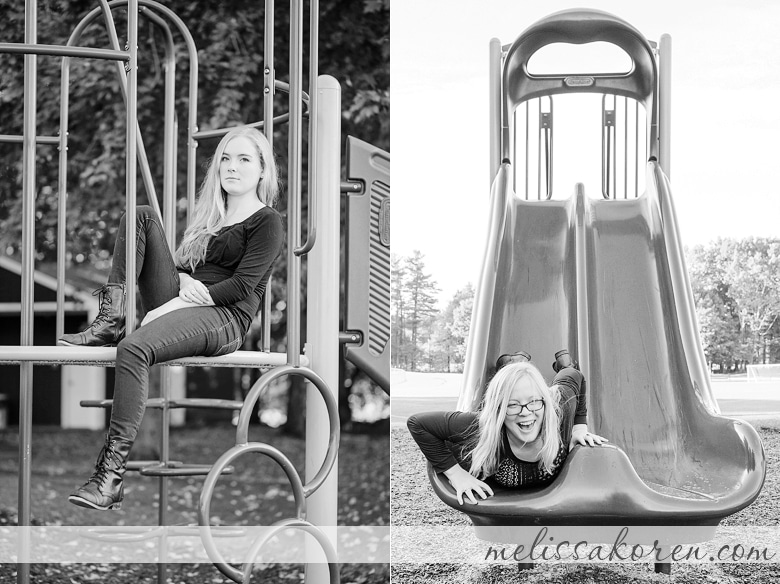 This perfectly sums up our time together.  A beautiful family, with great energy, smiles, and who love to remember being together, but don't take themselves too seriously!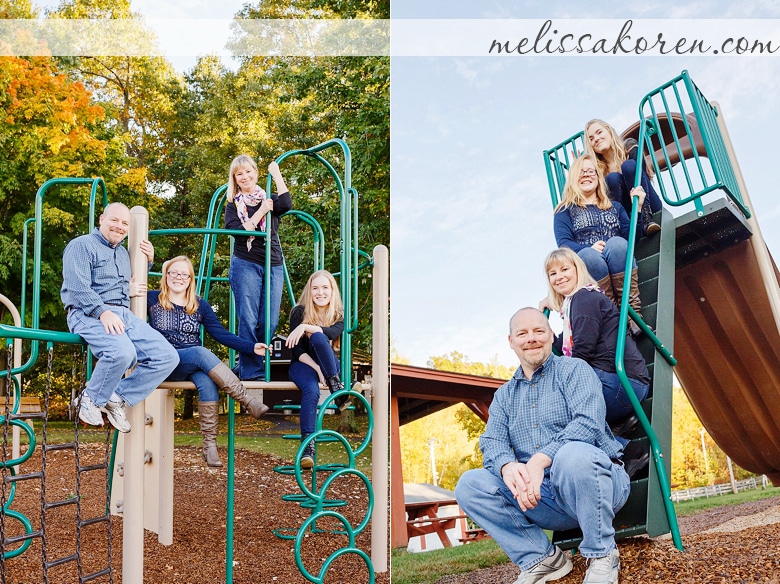 Thanks for another great year guys! Keep being super awesome!