Dee & Scott got married at the Harris Pelham Inn.  The affair was full of class and charm.  Vintage but modern at the same time.  And the turkey dinner was TO DIE FOR.
I arrived just as Dee was being helped into her dress.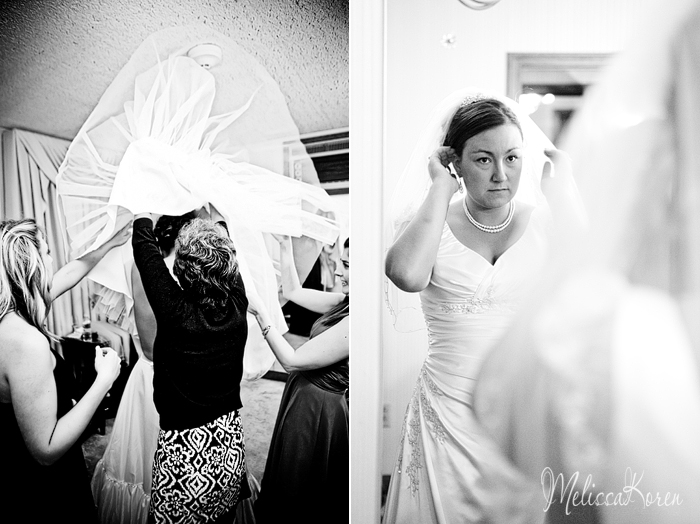 The fabric was .. well dreamy.  Not an adjective I use often but there was no better way to describe it.  It was soft and fluid and unlike the 'standard' wedding dress satin. And I love the ever so slight puff sleeves (Oh Anne with an E)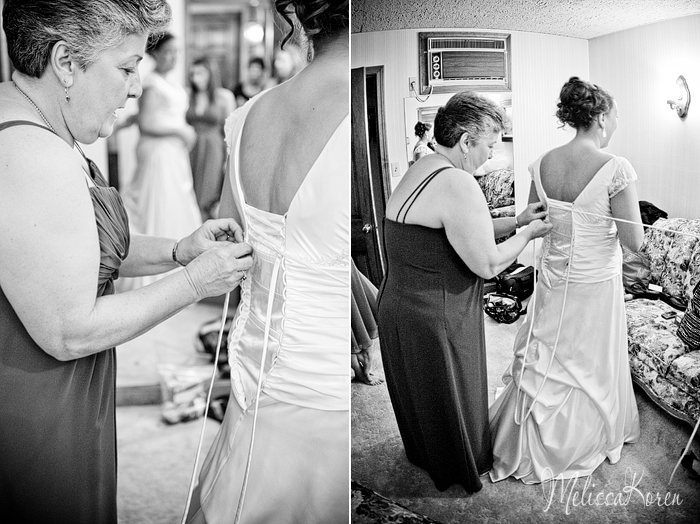 Her mum was patient and took great care as she got Dee all secured in the dress.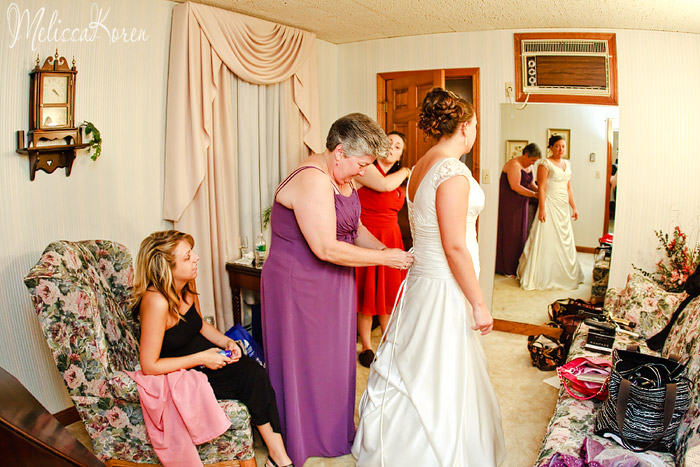 The room, as you can see wasn't very large – big enough for what needed to be done for sure, but not so big I could get anywhere but where I was.  I took the majority of the shots from the mirror – it was like having eyes in the back of my head 😉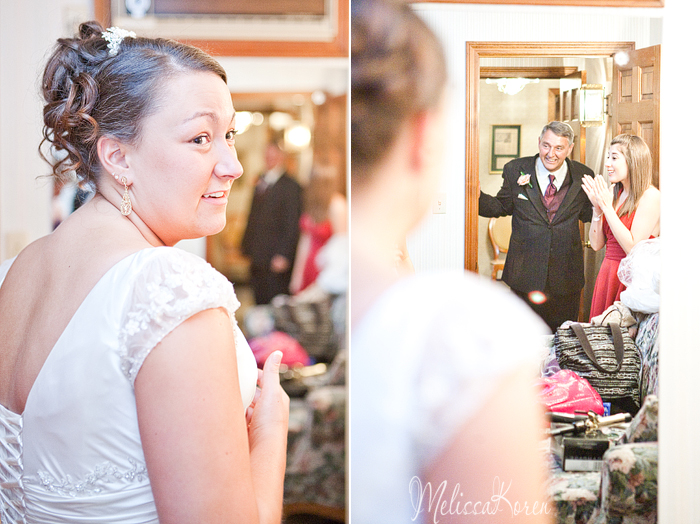 The grounds at Harris Pelham are amazing.  Once Dee was ready I headed outside to wait for her to arrive at the ceremony.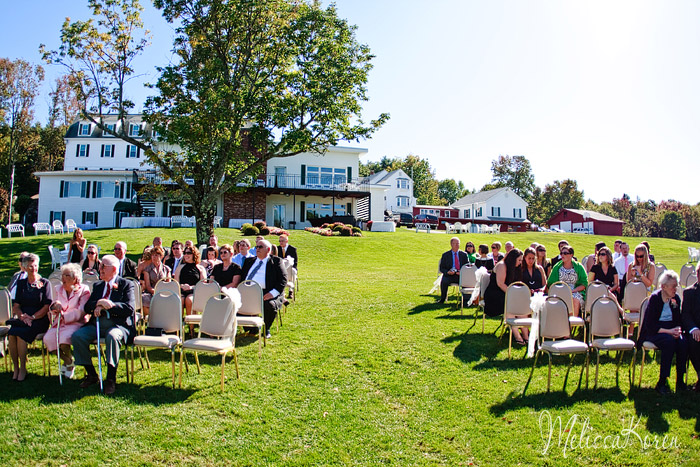 It's quite obvious that Dee's parents are not losing a daughter, but gaining a son.  Seeing how much Scott loves Dee, I'm sure he makes a wonderful addition to their family.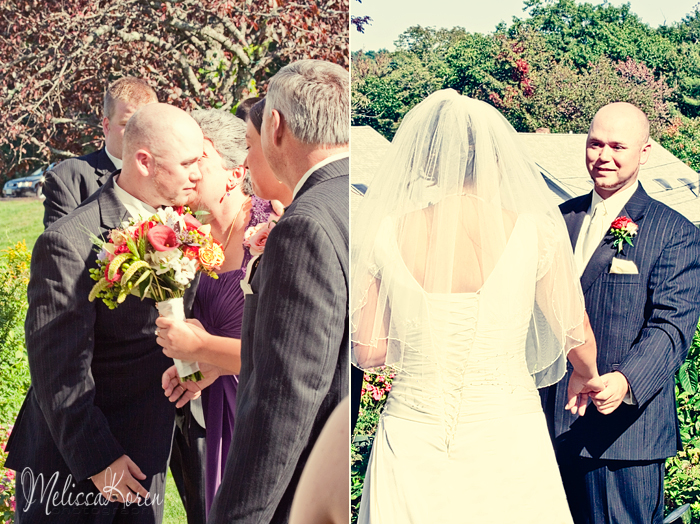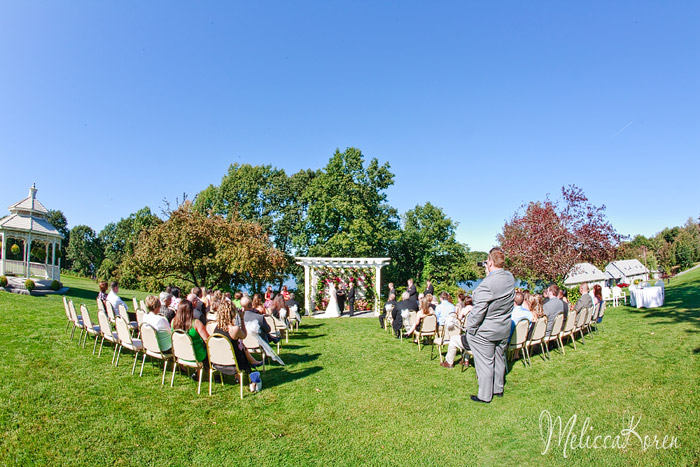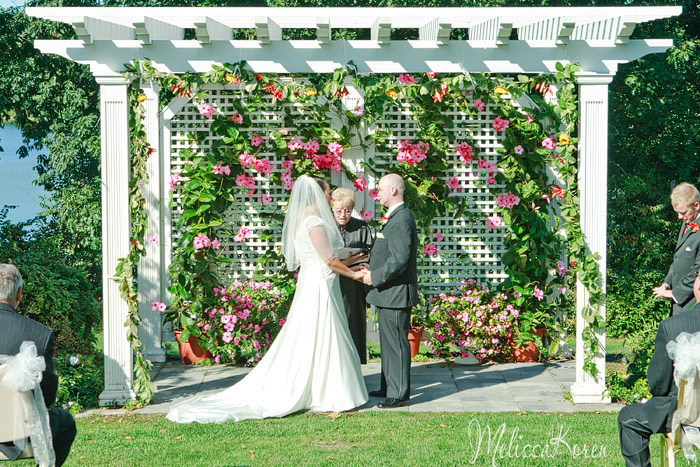 Right after the ceremony I made a mad dash for the balcony to do a group shot.  I couldn't resist Scott & Dee and their 'we did it' pose!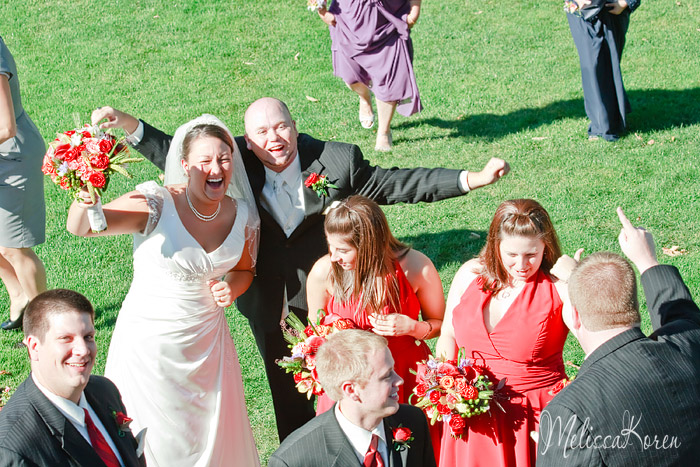 The sun was bright and wonderful! …. and totally in the wrong place all afternoon.  The guests were much obliging though and hopefully no retinas were burned in the making of this shot.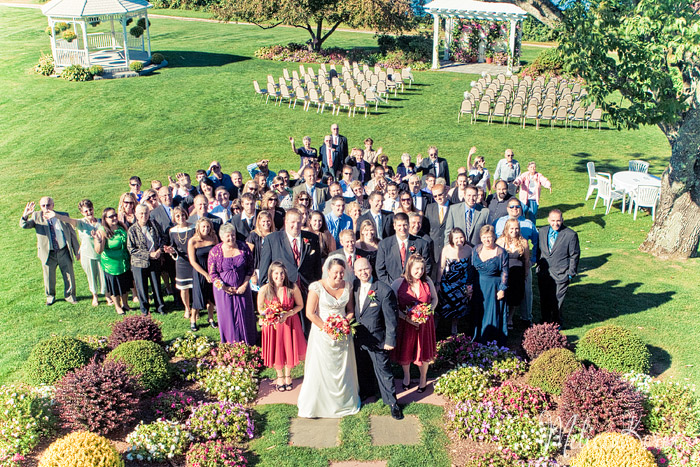 I love it when the groom/'smen have fun.  Scott was a riot. And I told him I'd only take the picture on the right if he used it as his facebook profile pic.  Which he did.  He's a good listener (Good Job Dee ;))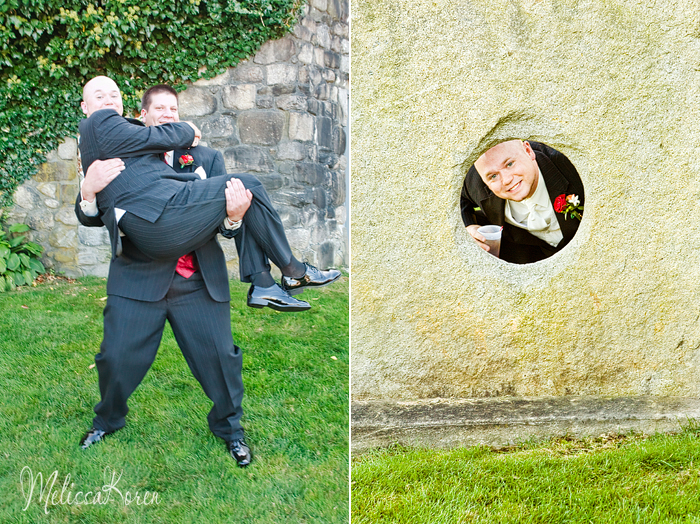 Harris Pelham has prime waterfront real estate.  All the staff were so courteous and helpful.  Even the ducks knew their cue to swim by!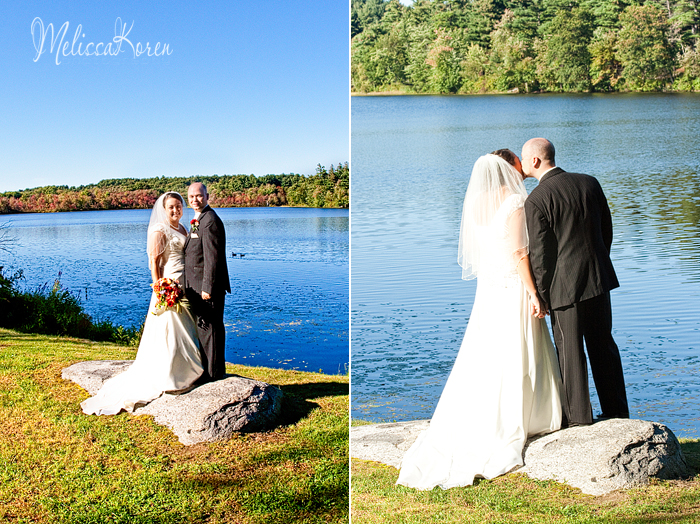 Take that sunshine. We're going to rock out with you anyway!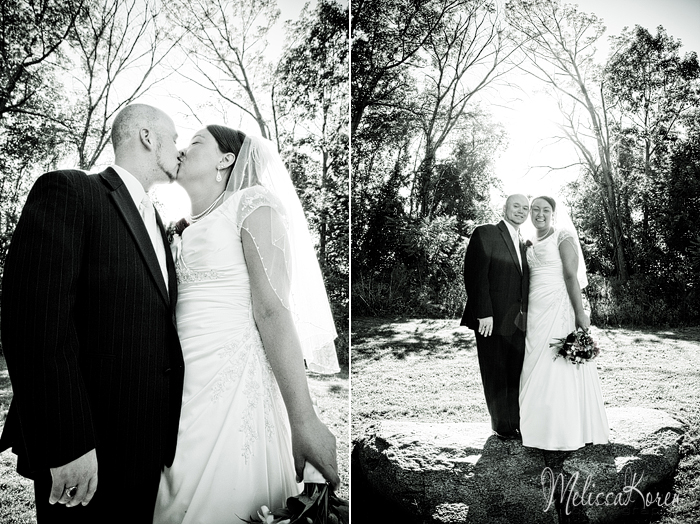 September in New Hampshire = FALL!  I love these favor/place card holders.   
Inside the reception these two enjoyed a beautiful first dance and the sweetest cake cutting.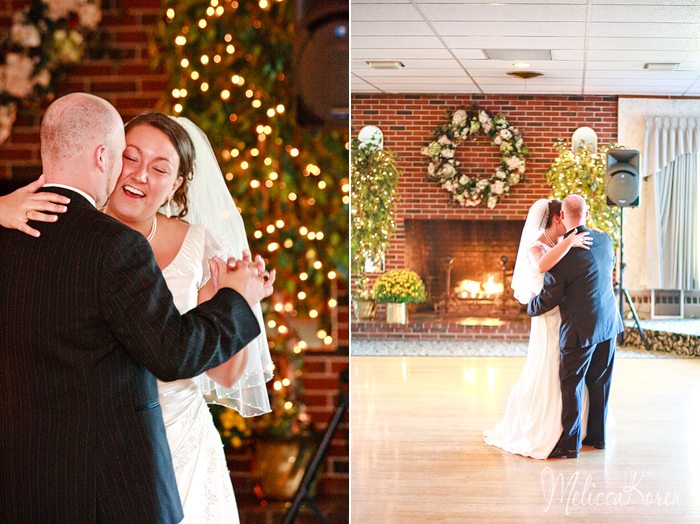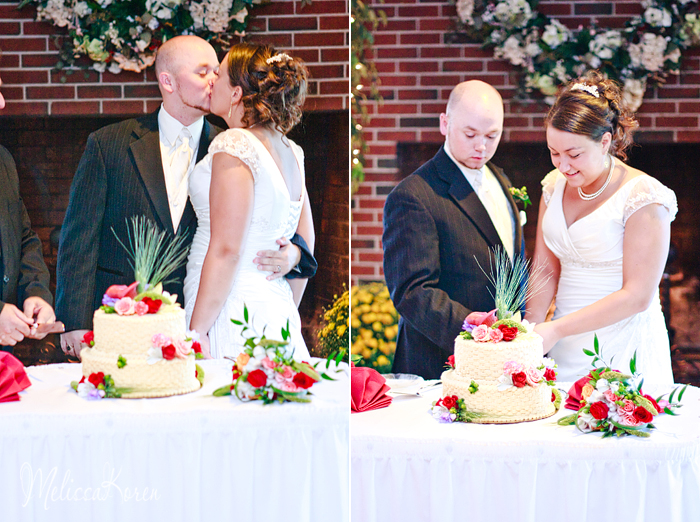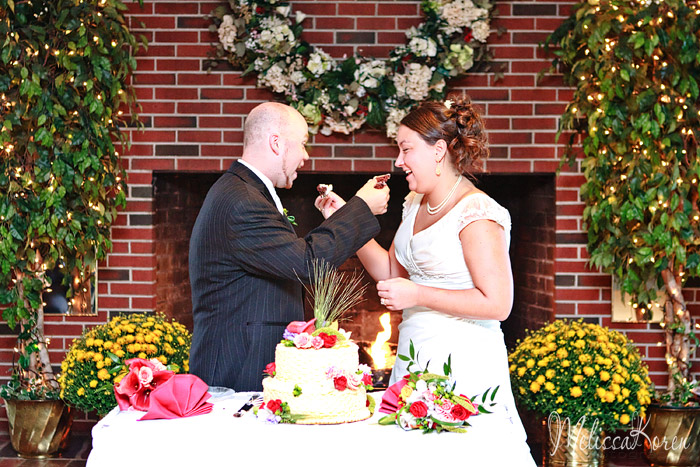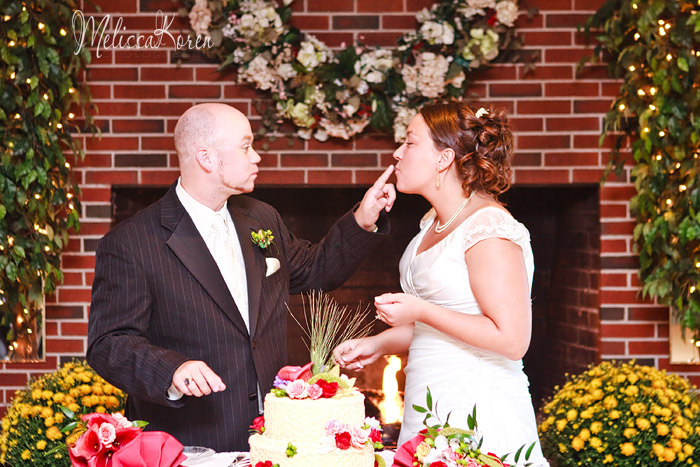 Aw mom – tears of joy & memories overwhelmed her as she watched Dee dance with her dad.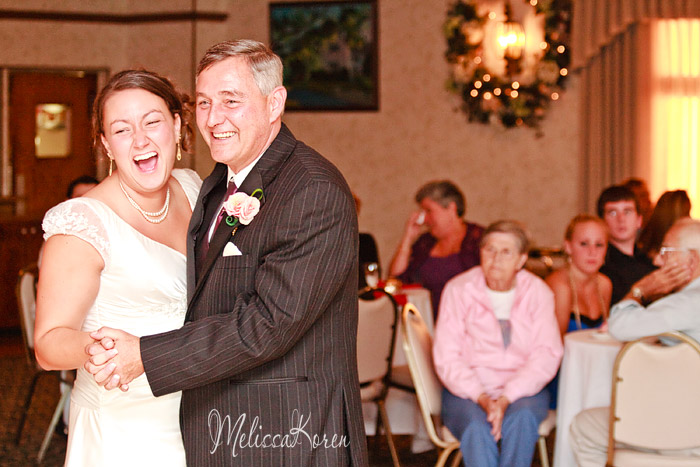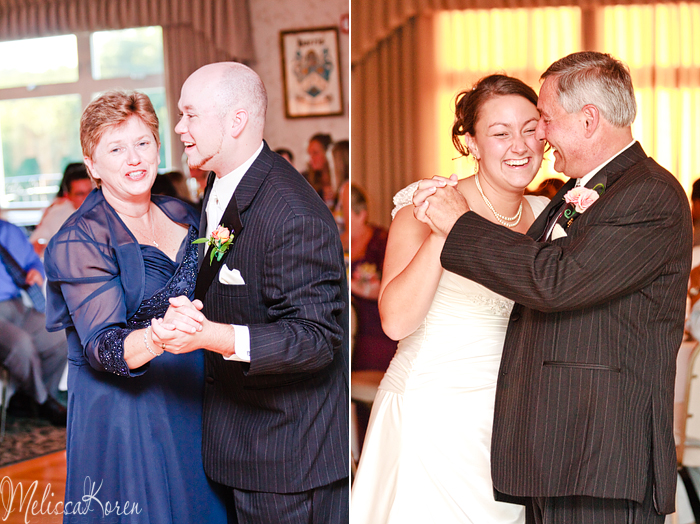 And mom got the pleasure of dancing with both her sons!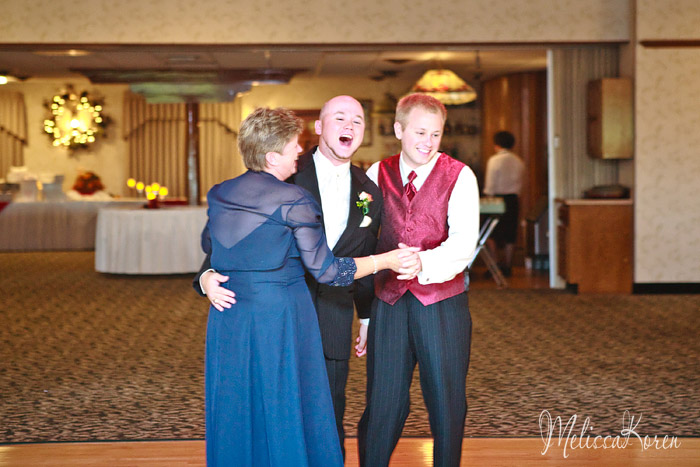 Then it was time for these two to show them all how it's really done!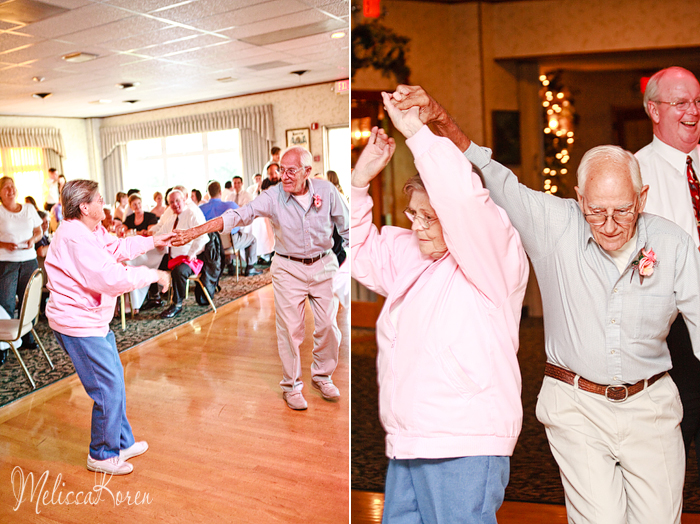 And they took notes and danced the night away!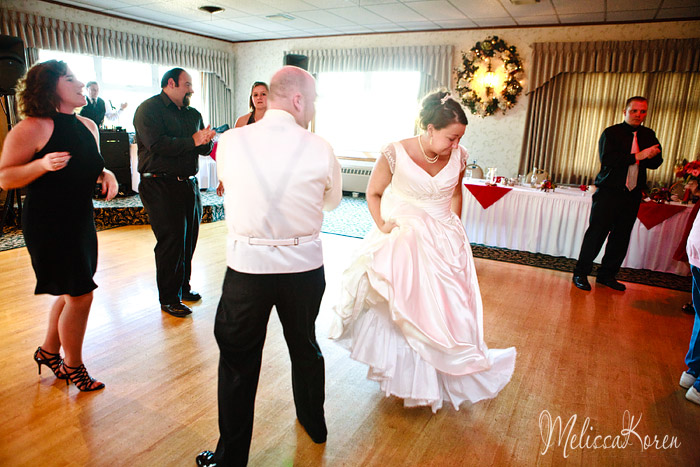 I'm 75% sure they're singing "Mazel tov!"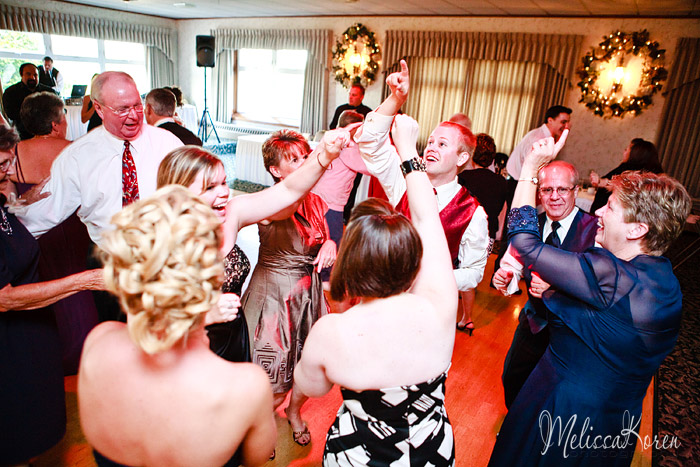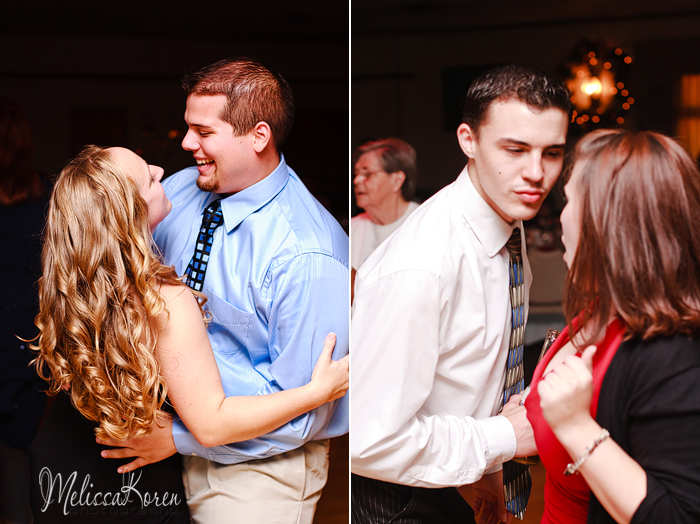 I'm 75% sure they're NOT singing London Bridge is Falling Down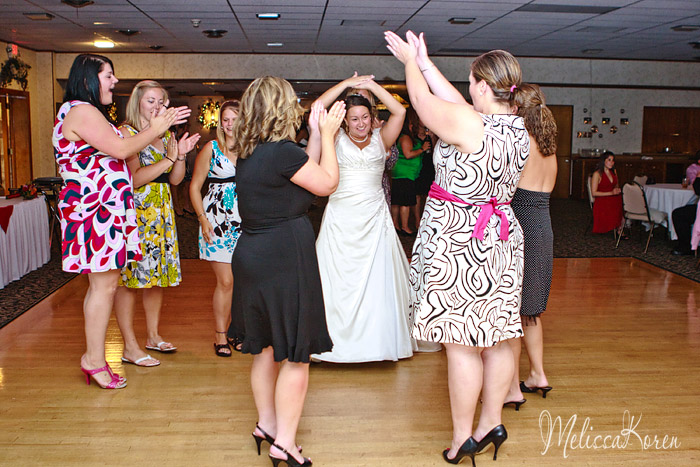 A little retro lighting to combine the overall feeling of this vintage modern wedding!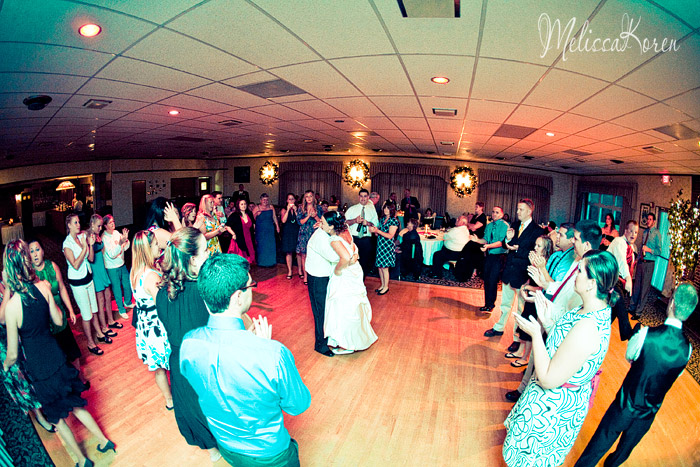 Scott & Dee I'm so glad I got to be a part of your day!  I loved all your details and wish you all (definitely including their cat 'Moose' who cracks me up on facebook) the best! 
~MelissaKoren