Sweet sweet Emily! It's been so wonderful getting to know this family!  The first time we met was for their newborn session – little miss was just 10 days old!  After copious snuggles, we parted ways, but only until next time! Happily, Em was signed up for Massachusetts Watch Me Grow Photos!
Just look at this beautiful family!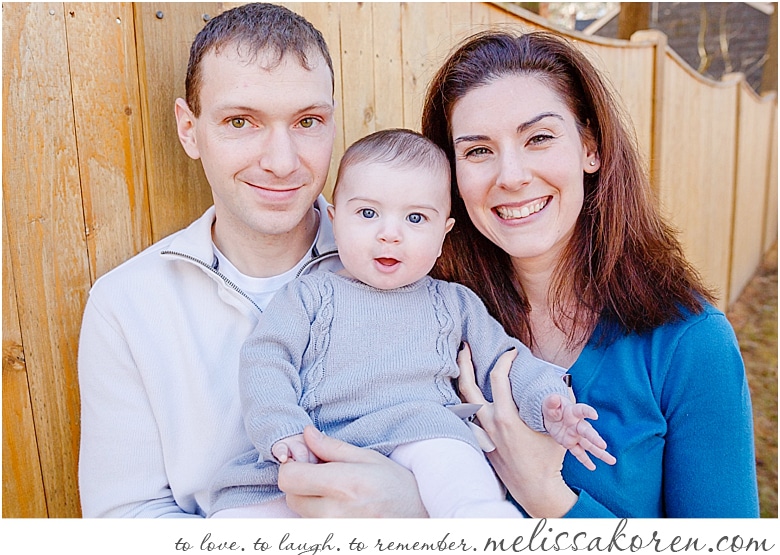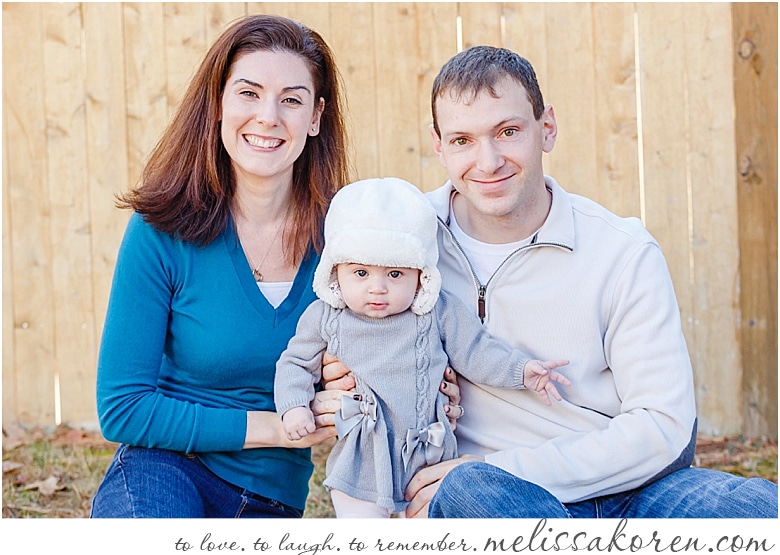 There's nothing like a mother's love.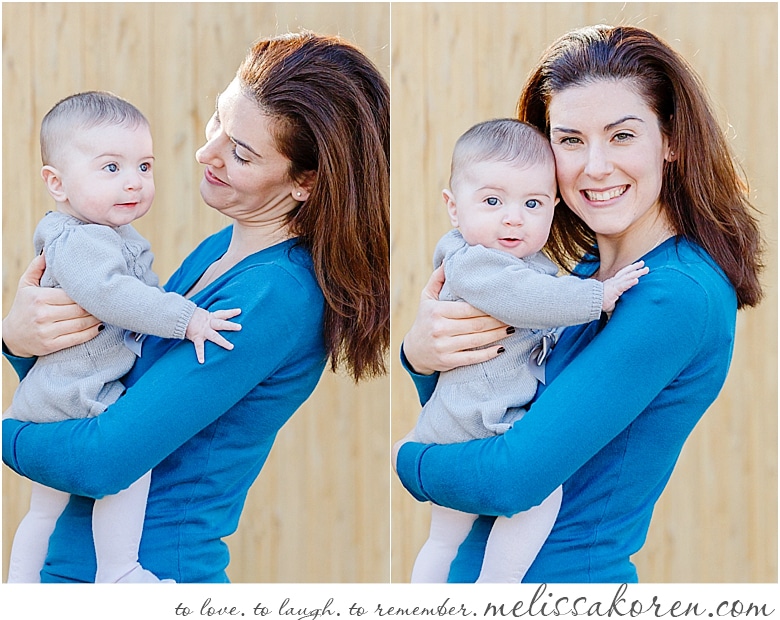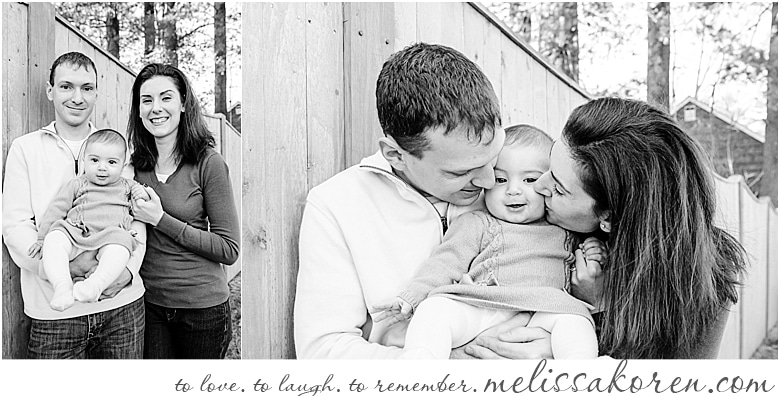 Mom used to be a competitive ice skater and so someone made them these AMAZING knitted figure skates! Just look at those cute little pom-poms!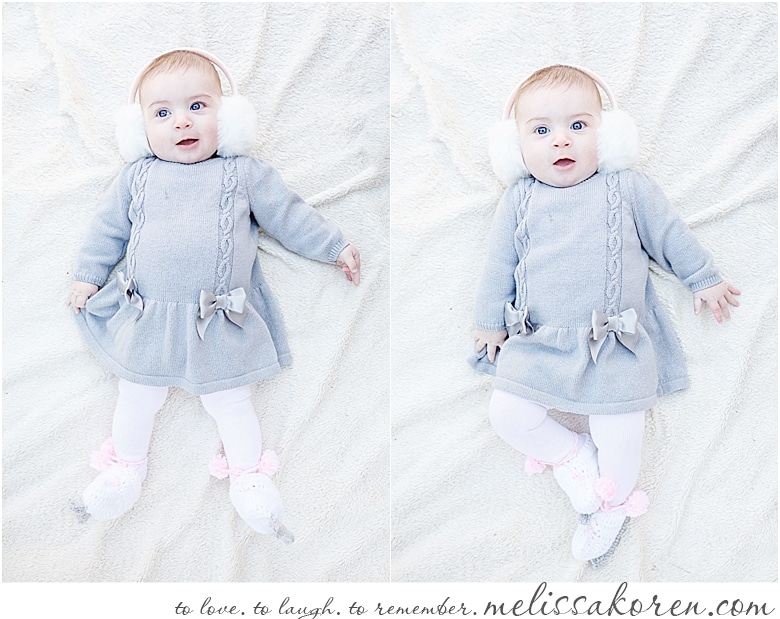 This picture reminds me so much of a picture of my son at this age lying on the floor with my mother's dog, Pheobe, who was sure that baby was HERS.  He had a firm tug on her whiskers and she was just patiently waiting for him to let go.  She used to stand infront of the door and block me from leaving with her baby.  Em's family dog is just as patient and loving with this new addition to its space!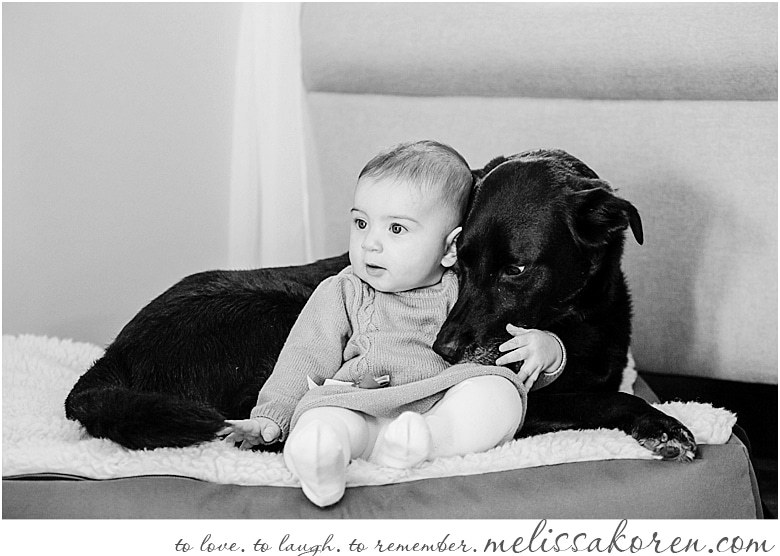 And just like that, winter turned to summer and Emily celebrated her first birthday full of standing, sunshine & strawberries!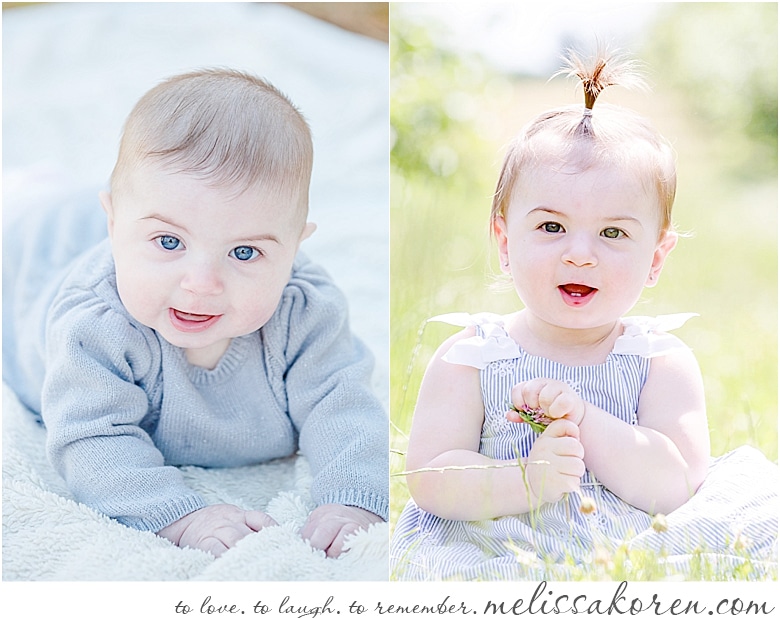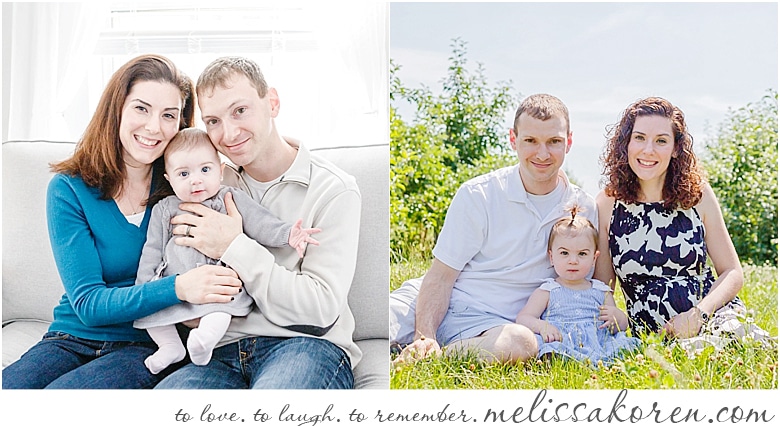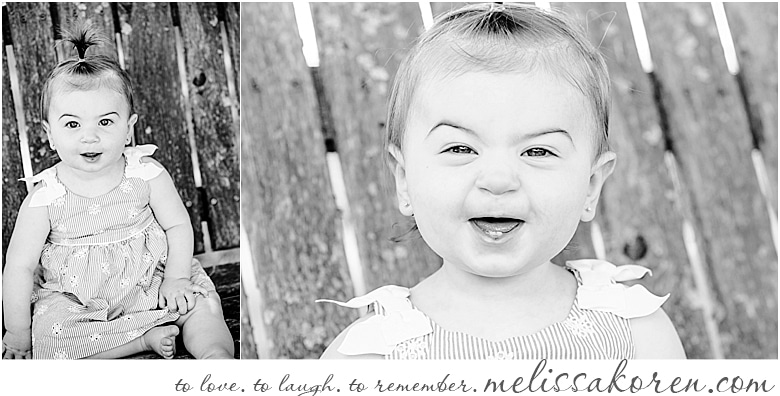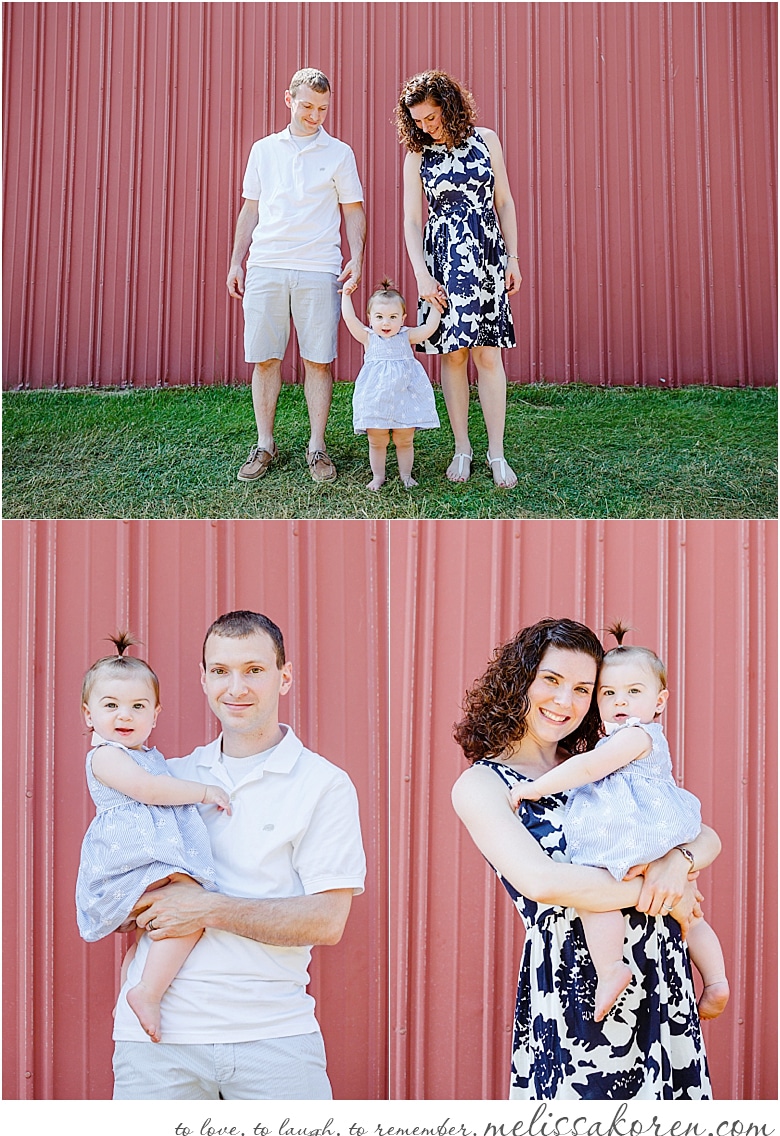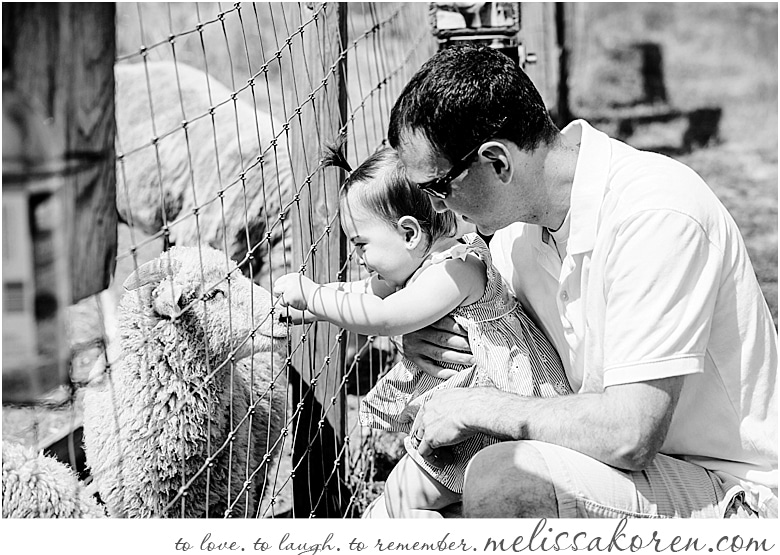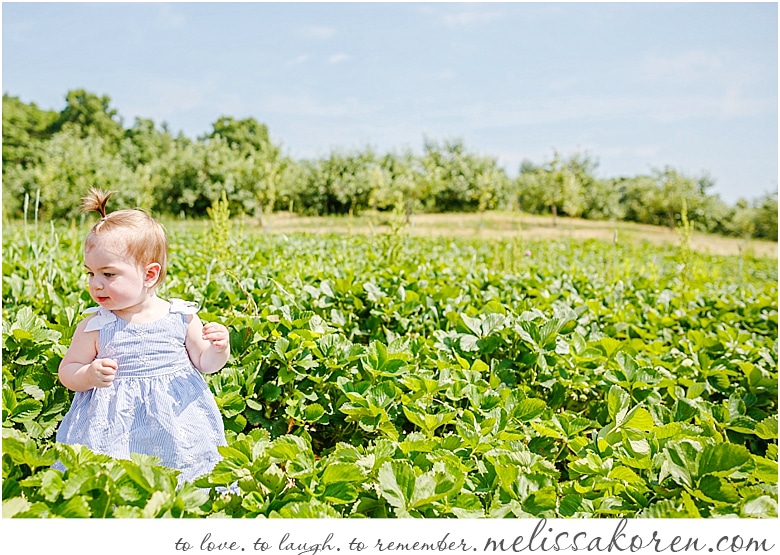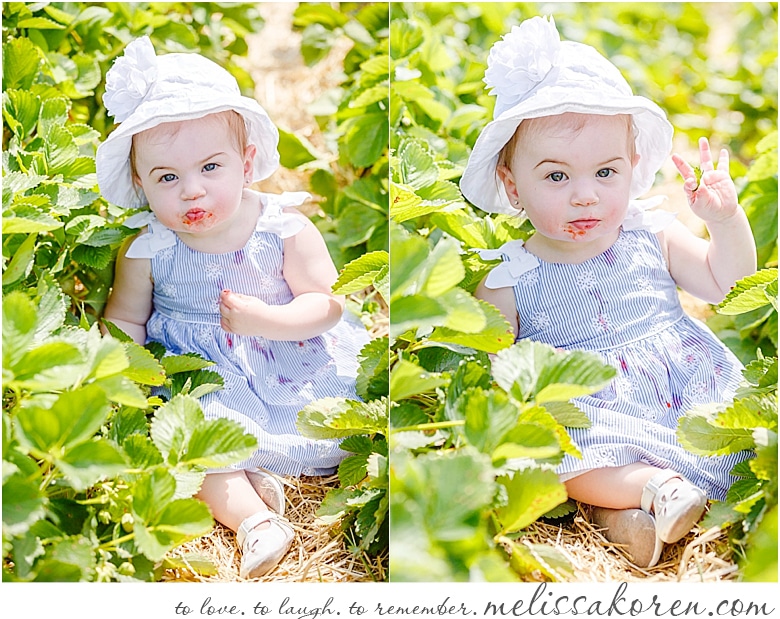 Who needs a cake smash when you have a whole strawberry patch to smash!  I also found out that although her first year was over, her soon to be baby sister's year was about to begin!  Hurray for more babies!
{And in conclusion – the obligatory SEO – New Hampshire + Massachusetts Watch Me Grow Photographer, Melissa Koren Photography, photographs good people. Wonderful, loving, quirky, sassy, laughing, fantastic, and often cheeky people like you! You are good people! There are adventures to have and memories to keep so let's get to it! If your family is welcoming a newborn in NH + MA and looking for Massachusetts Watch Me Grow Photos, you can see more of my work online at melissakoren.com and also on Facebook. If you'd rather contact me directly, please email me at melissa@melissakoren.com!}