The Exeter Chamber of Commerce is a good time.  As a member I enjoy their business after hours events when I can get to them, which is never as often as I'd like.
The Ultimate Sports Ticket Raffle event at Shooter's Pub was one I had to be at though, no ifs ands or buts.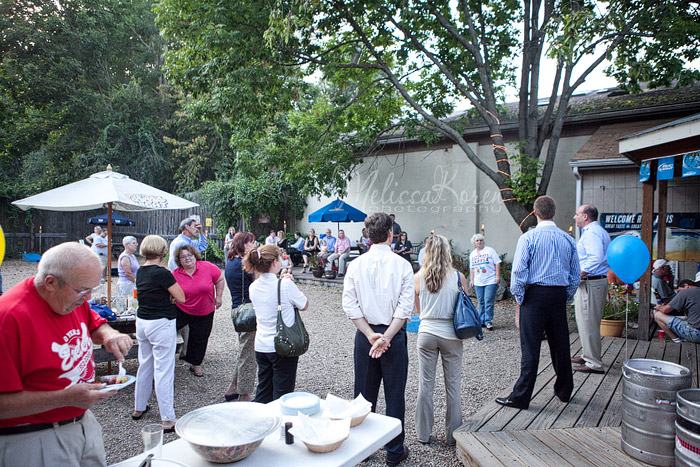 I had no idea that Shooter's had such an awesome outdoor space!  I believe you can book it for functions – it's awesome!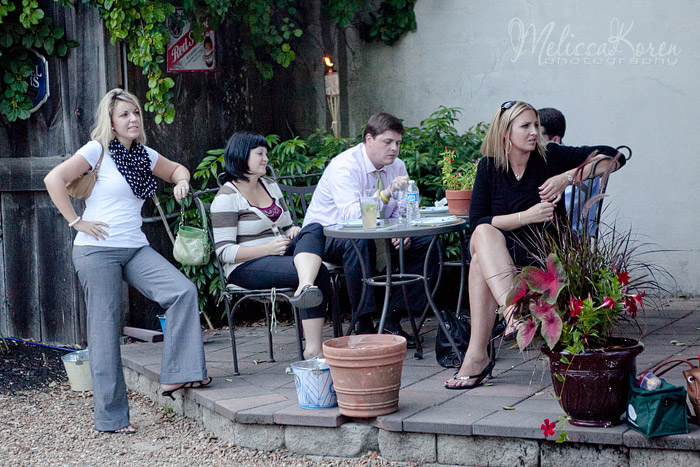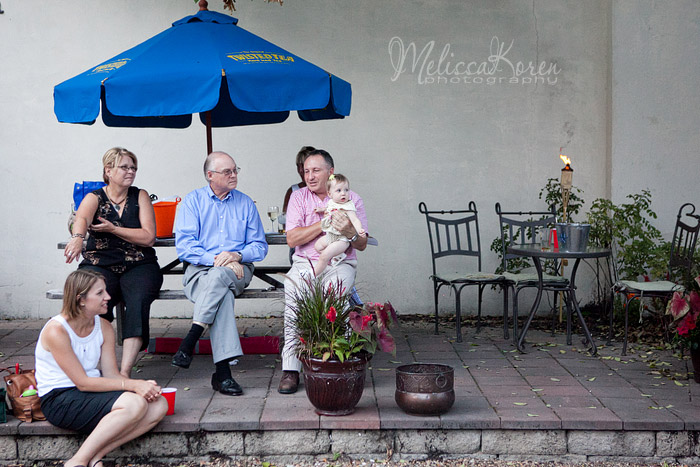 Inside a surprise was brewing – our dear Molly, director of marketing and all around fabulous asset to the Chamber was moving back to Ohio.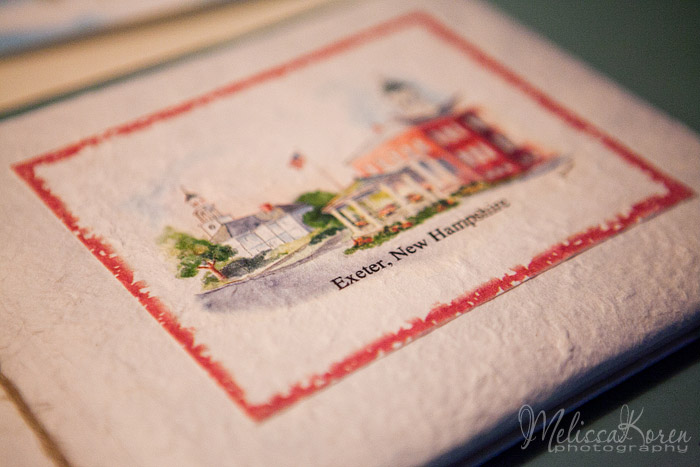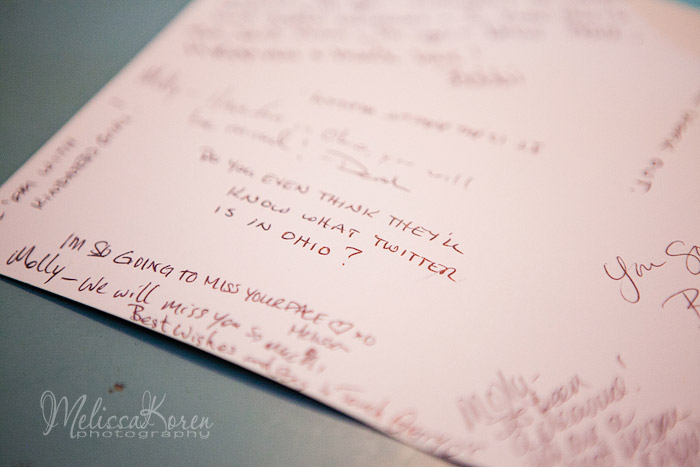 And this was her surprise going away party!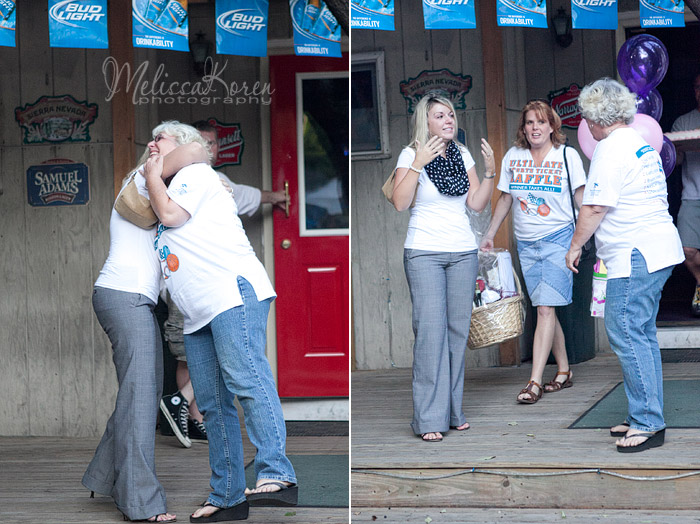 Presented with a basket of Exeter goodies that nearly weighed more than she does! (Though that's not hard to do :))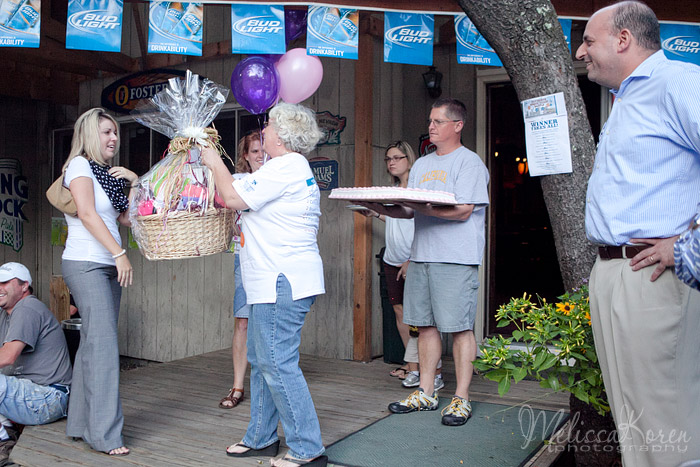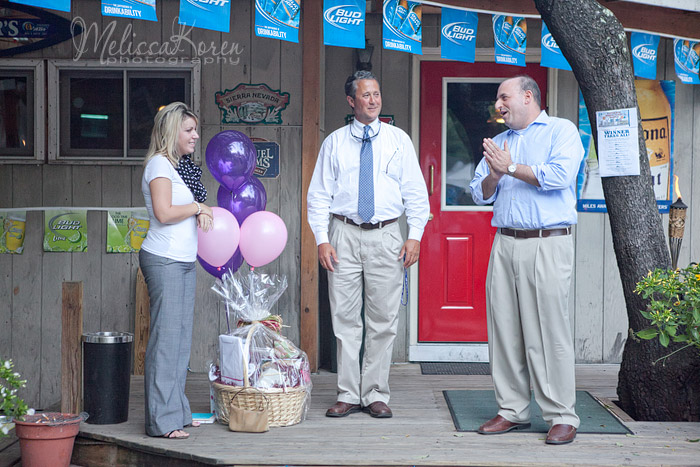 What a gorgeous cake – featuring the head shot I did for her hehe 🙂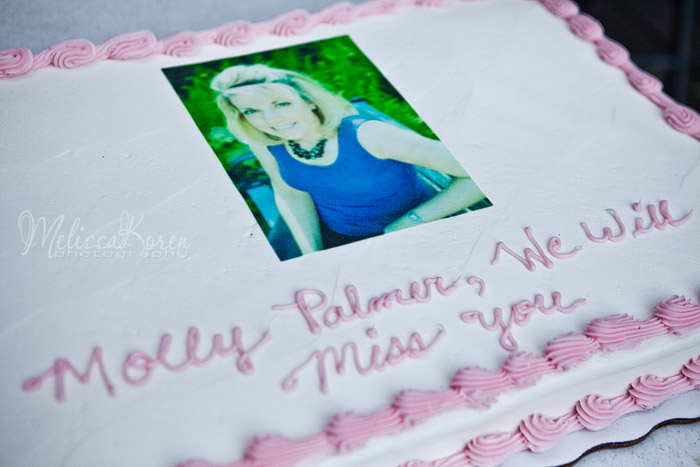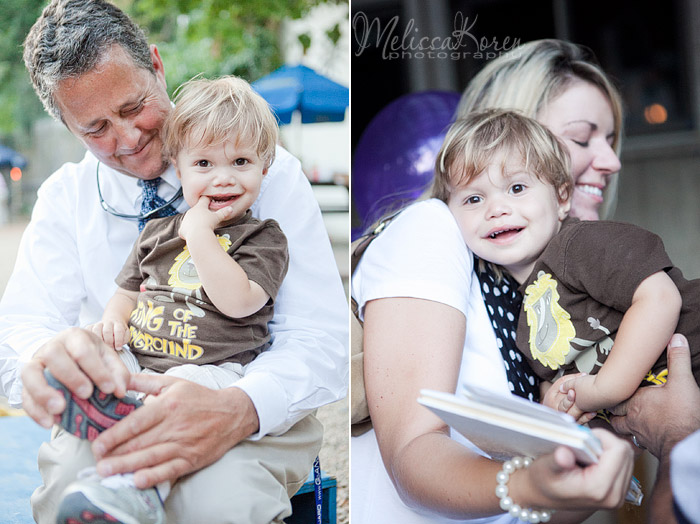 Of course we were there to talk up the UST raffle also – this is a great shot to win amazing seats to major sporting events!  You can buy them online (or through me if you so desire)
Winner Takes All!!! Two premium seat tickets to EACH of the following: Red Sox, Patriots, Celtics, Bruins, NASCAR and UNH Men's Hockey (4 tickets). As if that weren't enough, the lucky winner will also receive THREE roundtrip limousine rides to the events of their choice, courtesy of Reprise Limousine. A minimum of 5% of gross ticket sales will be donated to the Chamber Children's Fund.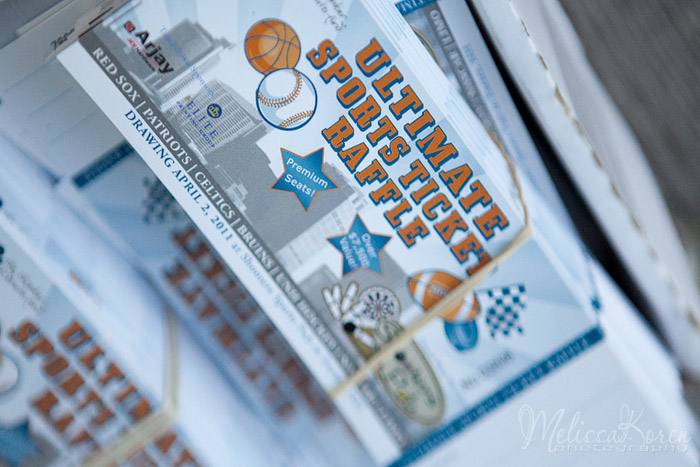 A few fellow Chamber members – John & Laurie from Party Time DJ and fellow photography Allie of Natural Images by Allie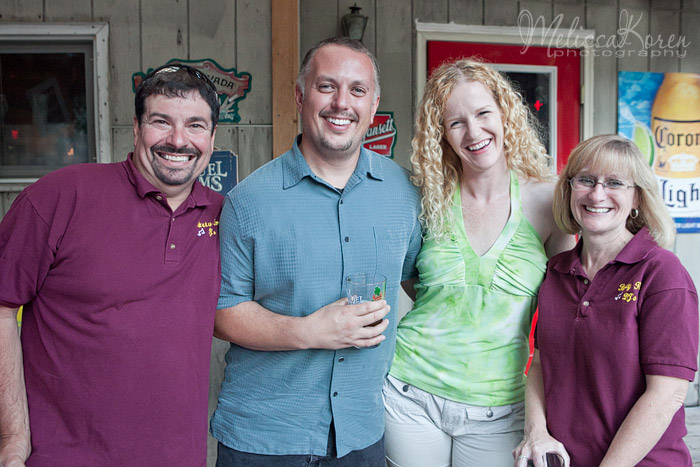 You never know what can happen at a Chamber meeting – impromptu dance lessons!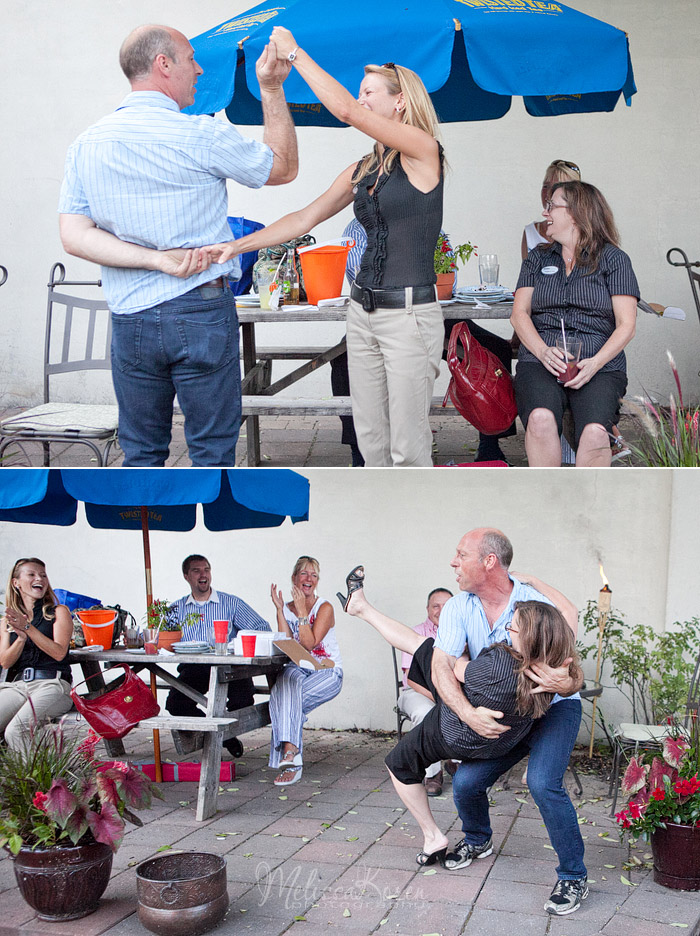 If you're interested in being a Chamber member you can tag along to an event with me to learn more or contact Bobbi, director of membership for more information!
I'm only sad you'll not get to know Molly – but look forward to working with her successor Gretchen.
~melissakoren