I know Steve roundaboutly through good old Exeter High School.  He came down to the Tavern one night newly fianced to Kristi and I tried to convince them to hire me for their wedding.  Unfortunately it was not to be as their wedding was in Michigan.  However, Steve's mother (the fabulous Mrs. Conlan) asked if I could photograph the engagement party they were throwing for them and I couldn't say no!
Before the party got rolling we took some engagement photos.  Being short on time because of a parade in York we couldn't make it to the beach but we worked it out in the back parking lot of Foster's Clambake!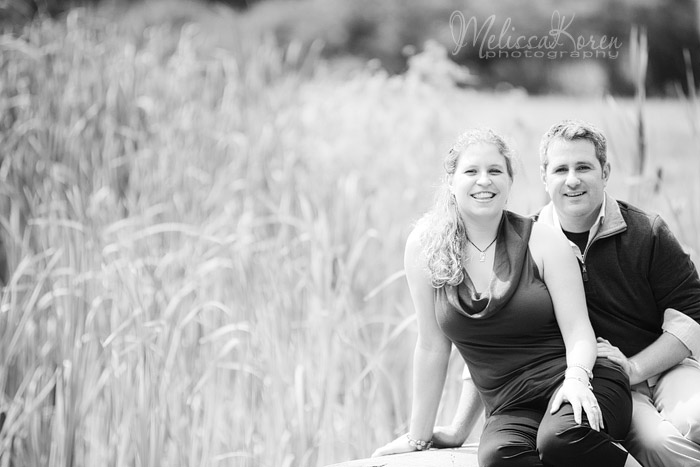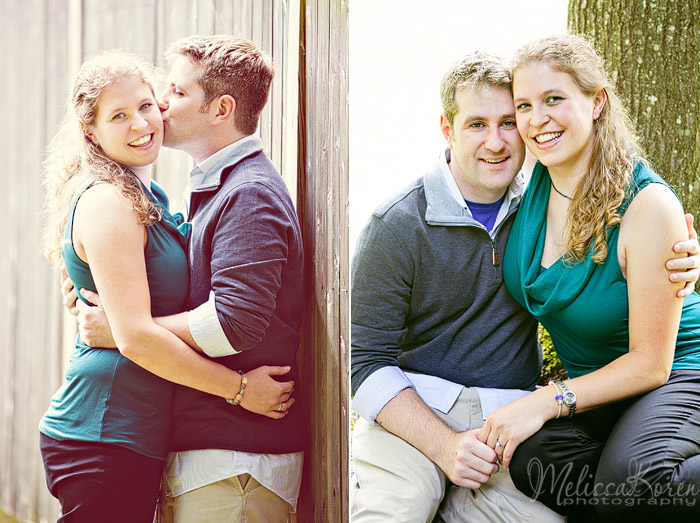 d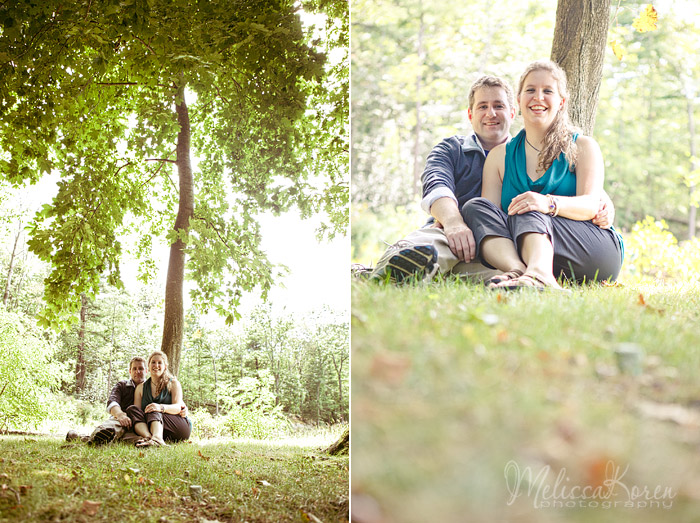 After a few shots we went back inside to celebrate!  It was a very ocean themed event, quite appropriate for a clambake!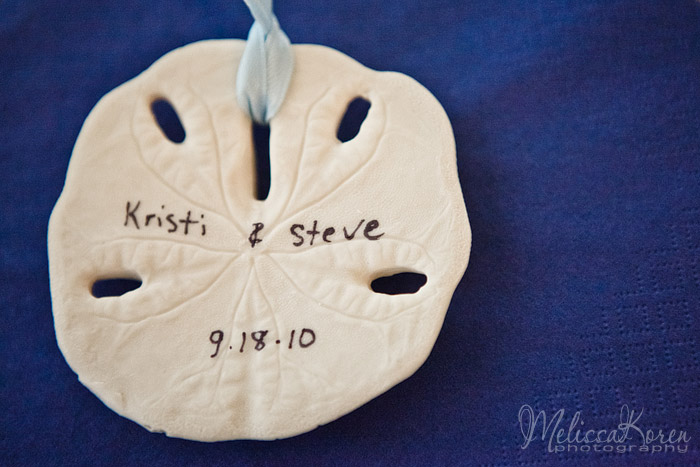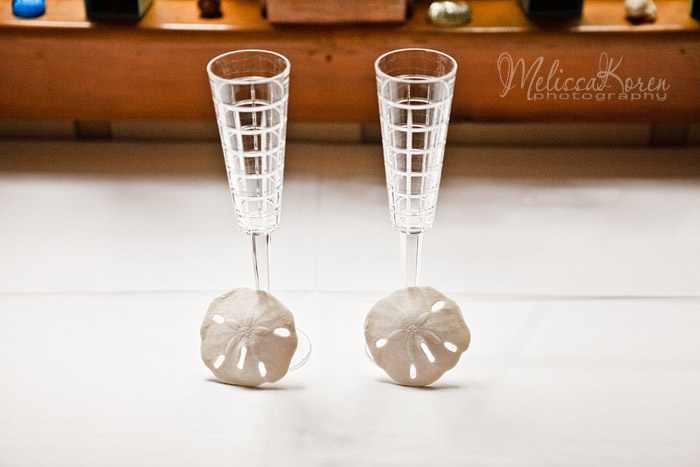 Chocolate candy rocks! I love it!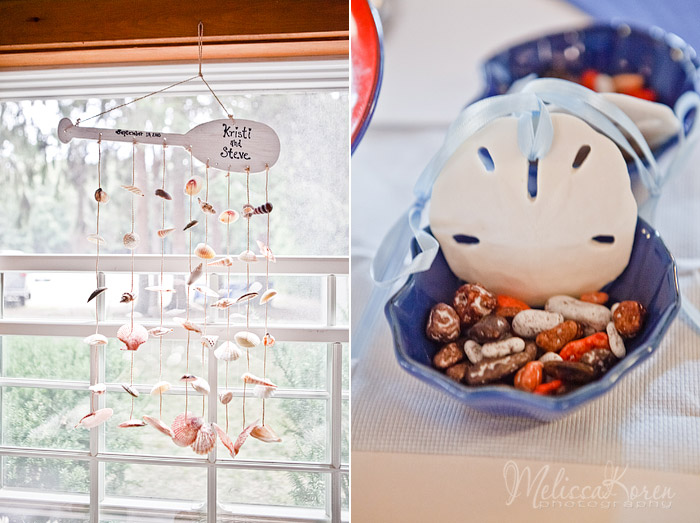 Such a great setup.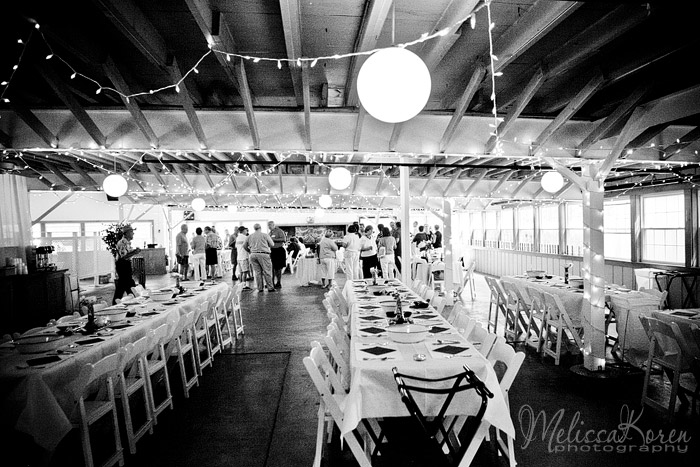 Kristi rented a cotton candy machine and quickly got to work flossing it up, it was really tasty.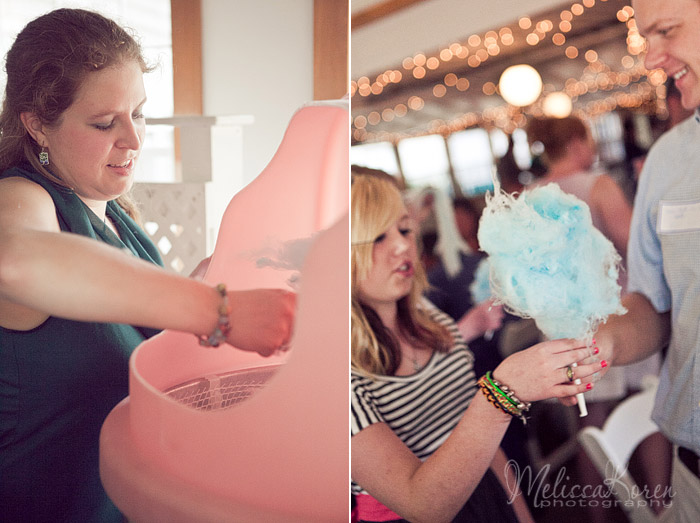 If you've never been to Fosters Downeast Clambake it's an experience! A lot of fun and entertaining to say the least!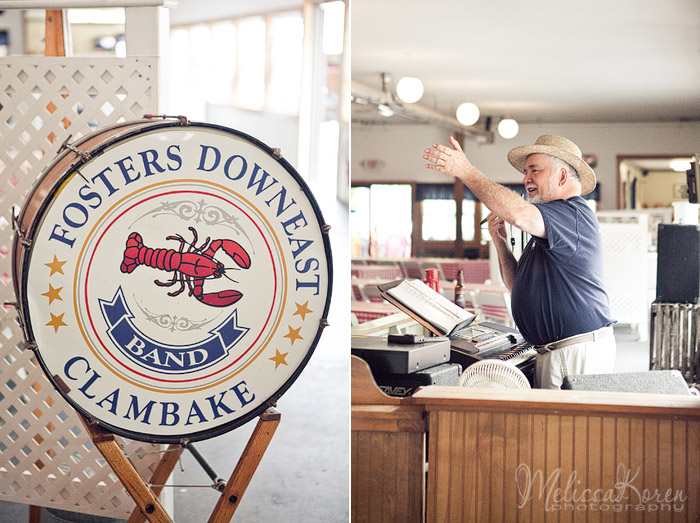 A special ocean blue drink for the occasion. Cheers! 🙂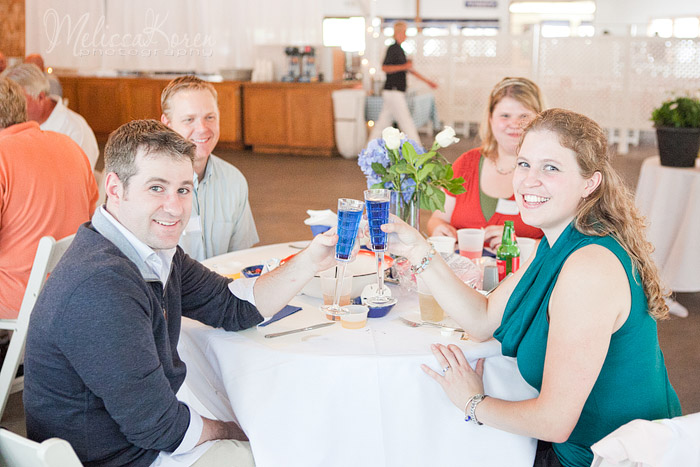 The girls & boys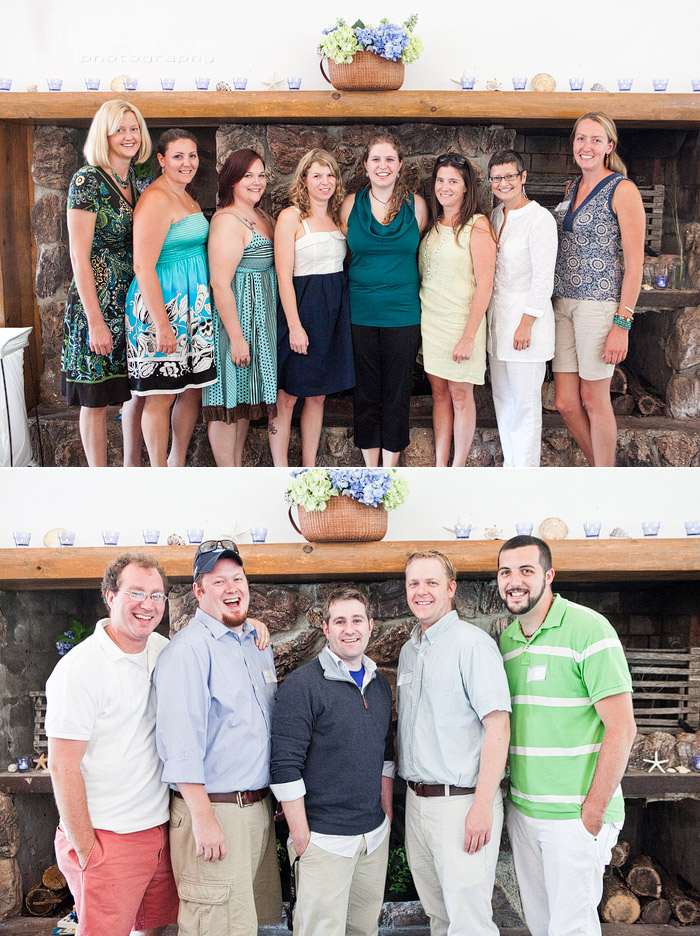 And the bride & groom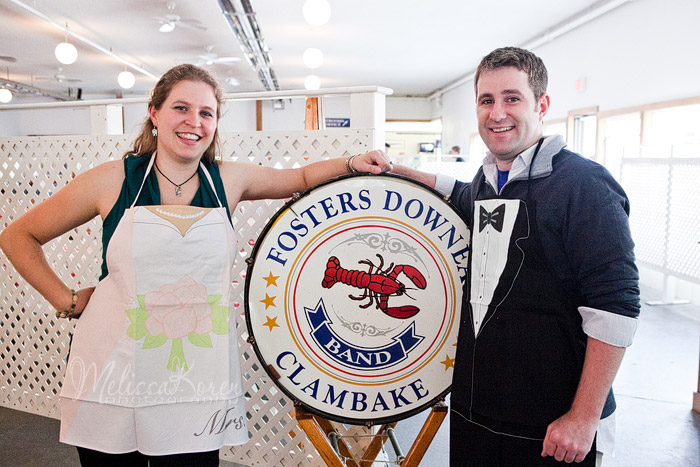 And an uninvited guest! … well, ok, I guess he was invited but I'm guessing he'd rather not have been!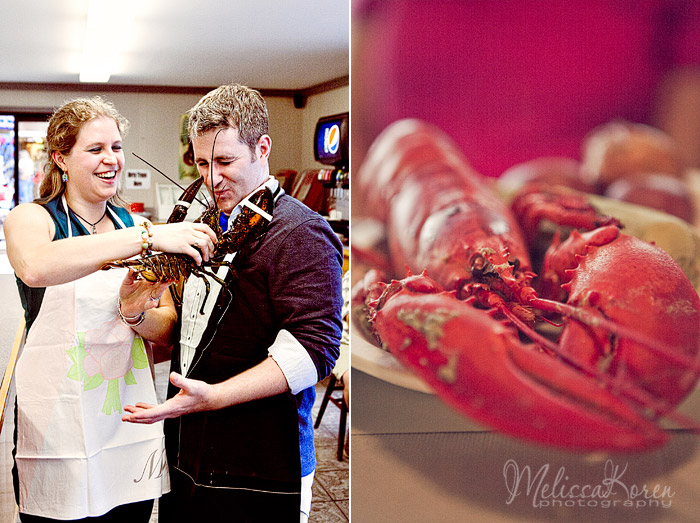 I scarfed my chicken (not of the sea, actual chicken, I don't actually like lobster!) and headed off to shoot Lisa & Doug's wedding.  I don't usually do two events in one day, but the Conlan's are like family and I did my best!
I hear I missed a fun loving after party, and the wedding was lovely!  And Steve nicely gave me my favorite title of "Best Photographer Ever" So a million points.. I mean thanks.. to him!
Congratulations Kristi & Steve!
~melissakoren