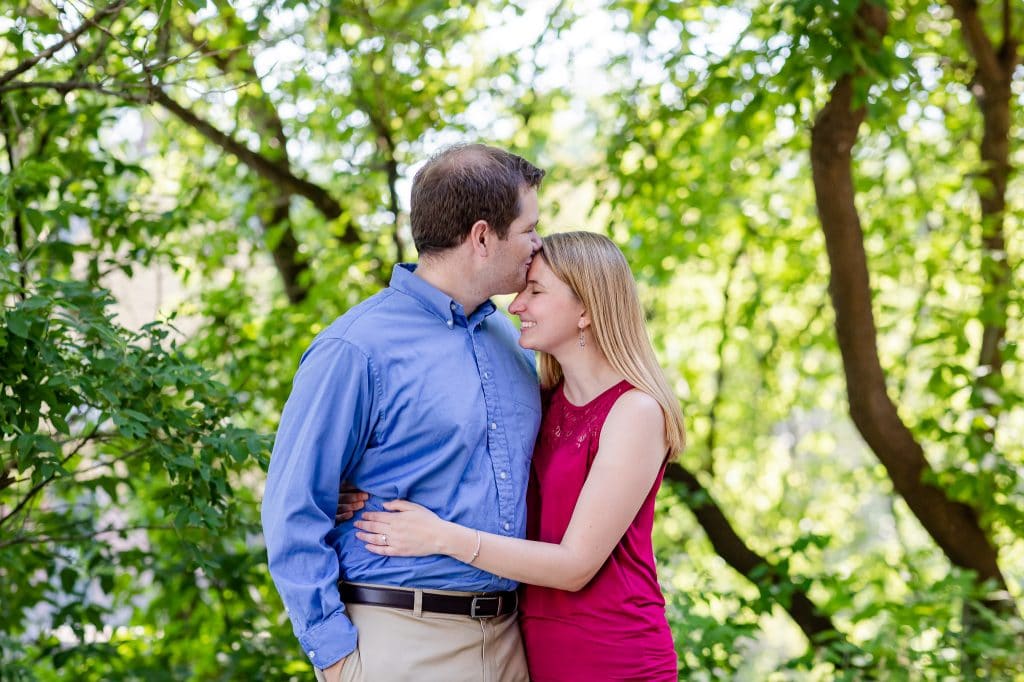 There's so much to love about these Exeter NH Engagement Photos.
The weather, the greenery, the colors they're wearing and how they complement their personalities and each other.
But most of all, how they fit together. They envelop each other perfectly.
When my son was little, one of my favorite shows to put on was Between The Lions.
Lions and librarians Theo and Cleo, along with their young cubs Lionel and Leona, run a very unique library. Characters pop off the pages of the books and come to life; vowels sing and puppets dance. The young lions explore and learn all sorts of new things from all the books.
They had a segment where they showed in song and dance, how vowels changed words and that kind of sh*t fascinates the crap out of me.
Any show where there's a visual representation of the numbers or words interacting (hello, A Beautiful Mind) gets me. I mean, it feels like they get me.
So anyway, this show would take mat and an E would dance in and it would become mate, fat would become fate. You get the gist.
There's no relationship to those words (or even this blog post) other than to say that Sam & Phil envelop each other in the most fantastic way and I love that envelop turns into envelope when you add and E. That you can envelop something in an envelope.
My beautiful mind is a bit strange, but these word relationships make me happy.
As do Sam & Phil! (And their gorgeous NH Granite Rose Wedding!)
exeter nh engagement photos Melissa Koren Photography. Outside the box, fun, photography for good people. Good people like you! NH, Maine & Beyond by Melissa Koren Photography. You can see more of my work online at melissakoren.com and also on Facebook and Instagram! If you'd rather contact me directly, please email me at melissa@melissakoren.com!