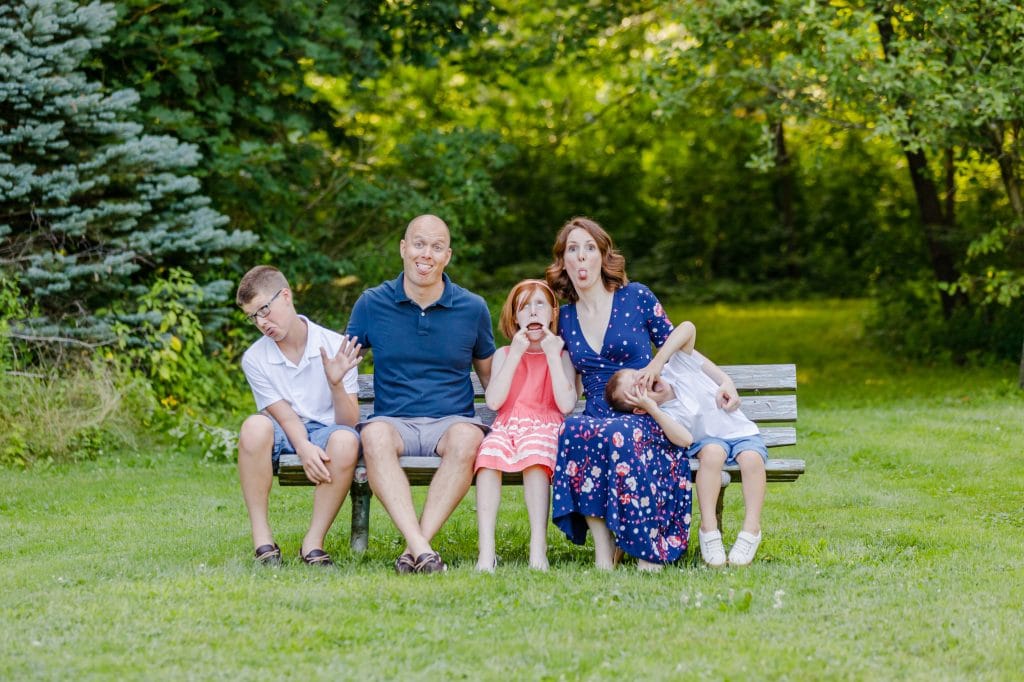 These Exeter NH Family Photos are everything I hope for in a session!
Great outfit choices
Lots of color
Lots of shade
People who don't take themselves too seriously
Kids having fun
A family in love with each other
It's really REALLY important to remember that taking the time to make family photos isn't about having a perfectly coiffed memory.
It's about taking the time to make images that reflect every person in your family and their individuality.
The parts that make up your whole.
You can take a group of strangers, dress them in matching, boring, clothes and take a photo.
Any group of randos can be the family that comes in the frame.
But you are all unique. Celebrate that. Encourage it.
Be the family that belongs in the frame.