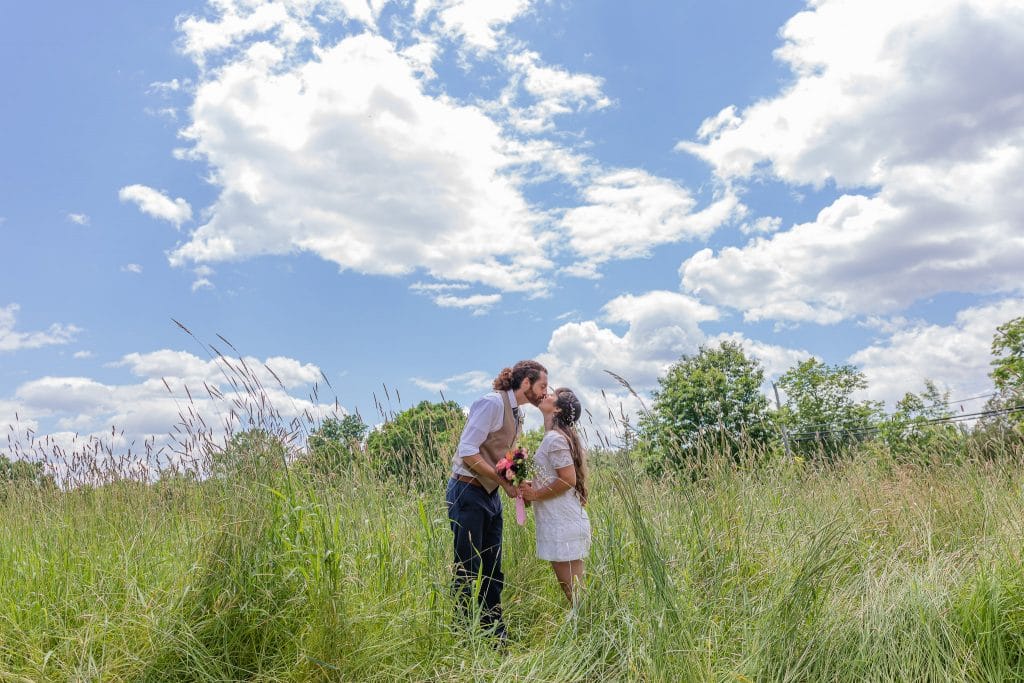 Laura and Weston were married on a Monday. While making the plans for their Exeter NH Intimate Wedding & photograph session they knew they wanted to have professional coverage if only even just for an hour or so.
After a few emails, we planned for cocktails here at Seadog in town.
We spent more time chatting over cocktails than I would inevitably spend with them on their wedding day and I wouldn't change a thing!
These two are simply amazing and I'm so glad the universe saw fit to bring them together so early on in life.
They're both crazy adventurous and regaled me with tales of travel abroad and of those close to home. Fun fact: Weston lived in a tent in Alaska. Brrr!?
They both love to hike and bike, and arranged to have a tandem bike for thier 'getaway' vehicle! It suited them to a T!
Their intimate ceremony at the Word Barn was literally a circle of love.
Surrounded by local wildflowers (see florist: nature) with an assortment of their favorite beverages and foods waiting for them to lunch, they shared an intimate ceremony.
My favorite part of the ceremony was when the minister reenacted a moment from their pre-wedding meeting. They had both absent-mindedly been fiddling with the same elastic band.
She handed them a rubber band as she told the story. And again, mindlessly, they repeated the gentle give and take of pushmi-pullyu. The minister used it as an allegory of how being able to bend and stretch in a relationship is crucial to not snapping.
We spent a bit exploring the Raynes Farm fields, and then they rode to the reception on their bicycle built for two!
Venue: The Word Barn
Officiant: Mary Giles-Edes Kull
Caterer: Weston, Laura, and Family
Florist: Nature
DJ/Entertainment: iPod playlist
Cake/Dessert: cupcakes by Laura and her Mom
Hair: Black Cat Studio
Transportation: tandem bike
Exeter NH Intimate Wedding by Melissa Koren Photography. You can see more of my work online at melissakoren.com and also on Facebook and Instagram! If you'd rather contact me directly, please email me at melissa@melissakoren.com!