Don't get me wrong; I'm so glad that the lovely spring weather has finally figured itself out, but when I  look at these Exeter NH same-sex fall engagement shoot images, I do get a little excited for what fall has to offer too.
Mary & Sandy are such a beautiful couple.  They are so gentle and loving with each other, and they can't look at each other without smiling from ear to ear.  They also both think Back to the Future is one of the greatest movies of all time. (I can't argue!)
We found so many great spots for color on our little tour of Exeter.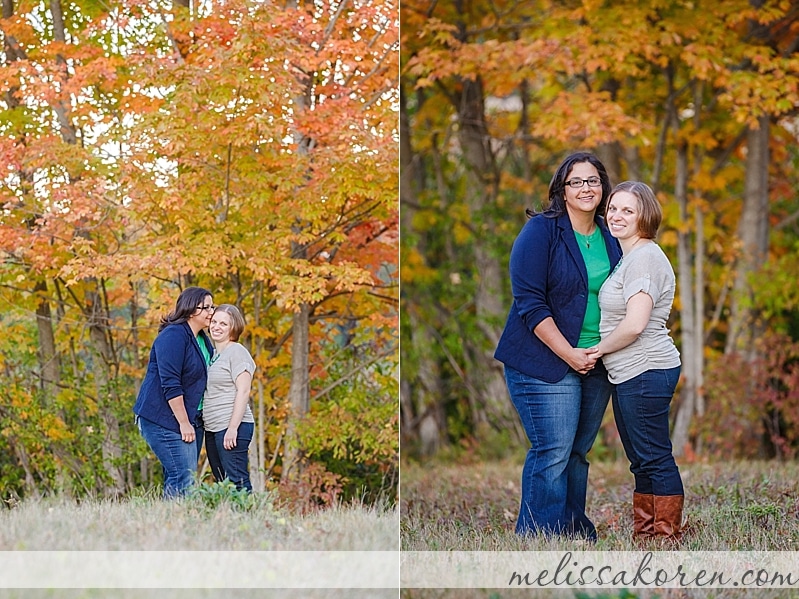 Fort Rock Farm had plenty of colors to offer up. 
I just love a real rock wall!
And the barn at the Raynes property was splendiferous!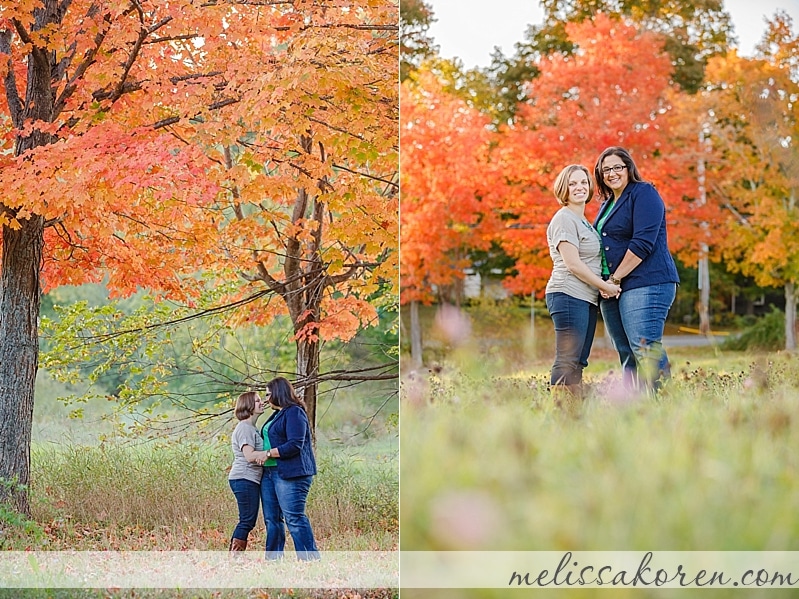 I've read rumors that they're going to take down this silo. It will be sorely missed, but I'll always cherish the memories I've made with it 😉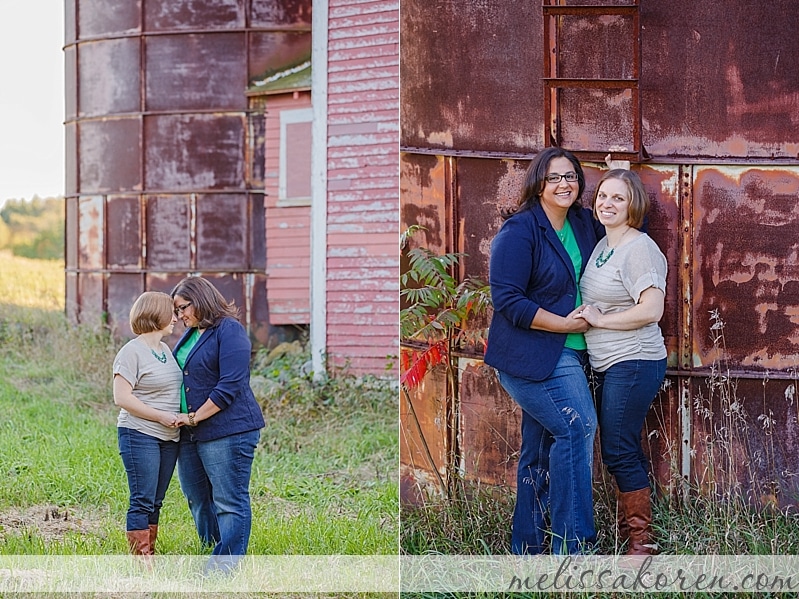 I love the texture the barn siding provides – it's so, well, rustic! And it looks so awesome in color and black and white.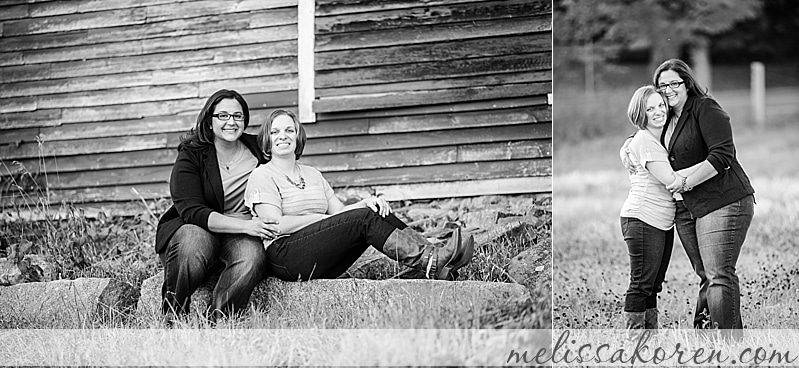 (such great boots!) And the necklace! It's a subtle statement piece that ties both of their outfits together.  They're completely coordinated without even being remotely 'matchy matchy' PLUS they used color.  All of my favorite things!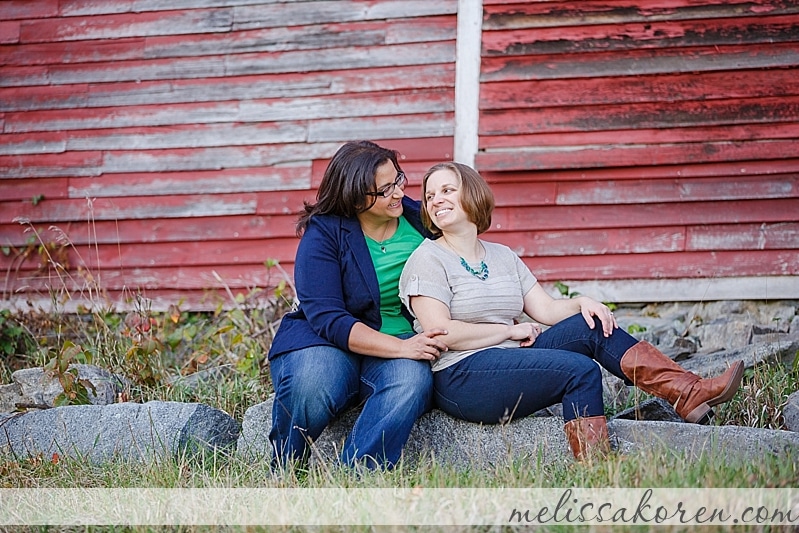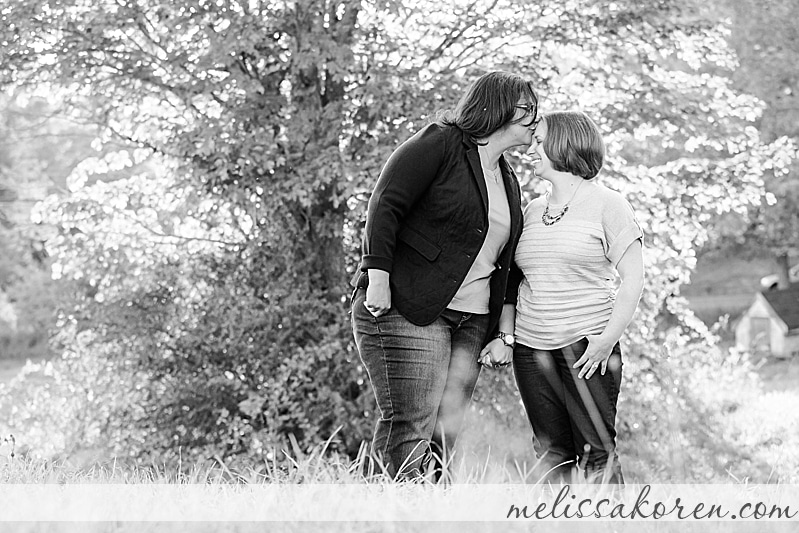 Talk about golden-hour! The light was magical on its own, but through those leaves it was purely splendid!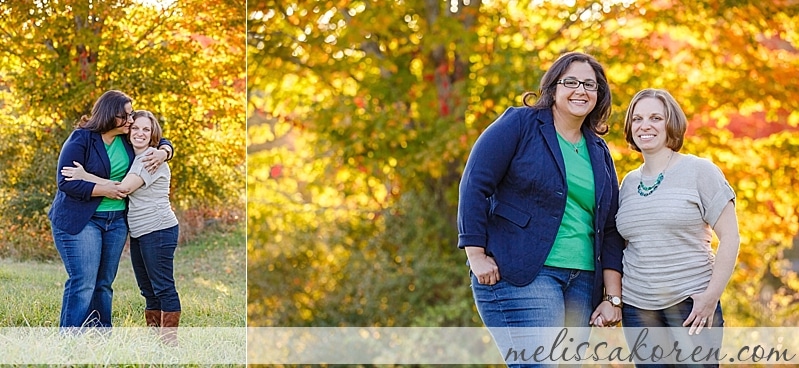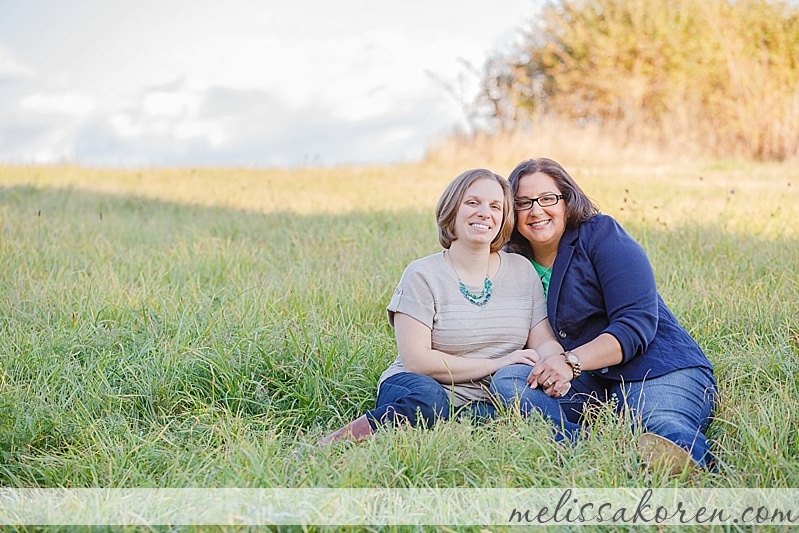 We'll have more fun this August when they say "I Do." And I can't wait!
xoxo~ melissakoren
Exeter NH same-sex fall engagement shoot