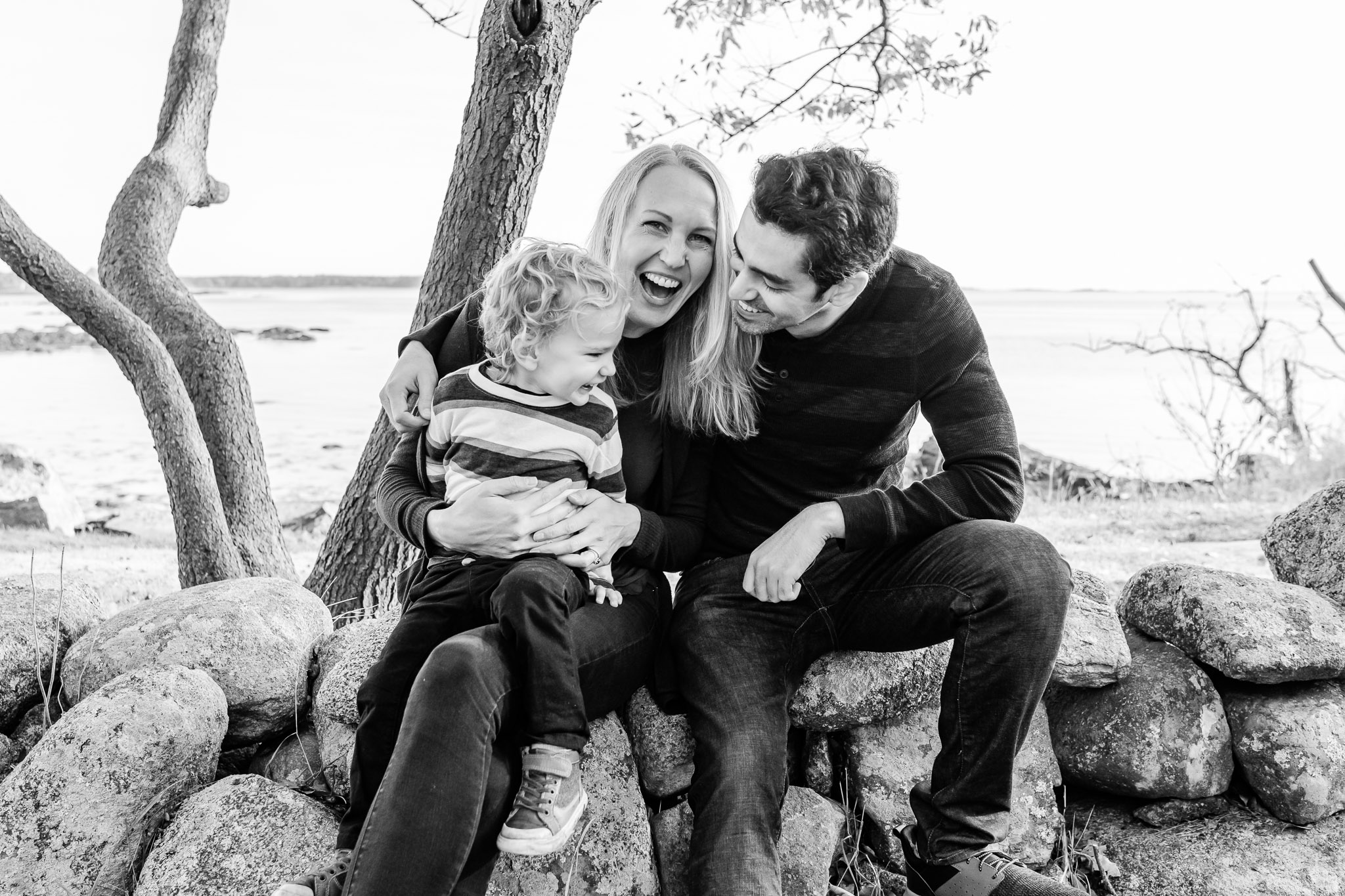 Fall Family Photos at Odiorne State Park!
The thing about fall photos is you can never guess what the weather will be. That time of year, it could be 80 degrees. It could be 35 degrees. Both are totally ok for a session, but if it's going to be on the chillier side, I definitely suggest layers.
This particular day was meant to be warmer. To warm up more quickly? To at least, not make your fingers feel numb. But alas, those weather guys aren't always able to predict the craziness that is a weather front.
The little guy was a trooper, but eventually he got chilly and was super not interested in smiling, making monster noises, or our adventure in general.
Kids and cats are, however, still incredibly cute, even when grumpy!
Fall Family Photos at Odiorne State Park. Wedding, Family and Newborn + Brand Photographer Melissa Koren Photography photographs good people. (How's that for overuse of a word!) This NH based photographer provides a relaxed approach where the value is put on fun and efficiency.
MKP clients are wonderful, loving, quirky, sassy, laughing, fantastic, and often cheeky people. Good people like you! Microweddings, LGBTQ photography, NH Mini Sessions, Massachusetts At Home Newborn Photos, Maine Engagement Photos, Seacoast NH Family photographer. Grateful to have worked at Maudslay State Park, Emerson Inn, Winthrop Carter House, Portsmouth Country Club and many many more!
Based in Exeter, NH, Melissa Koren Photography works in New Hampshire, Maine, Massachusetts, and anywhere you'll have me! You can see more of my work online at melissakoren.com and also on Facebook and Instagram! If you'd rather contact me directly, please email me at melissa@melissakoren.com.
There are adventures to have and memories to keep so let's get to it!