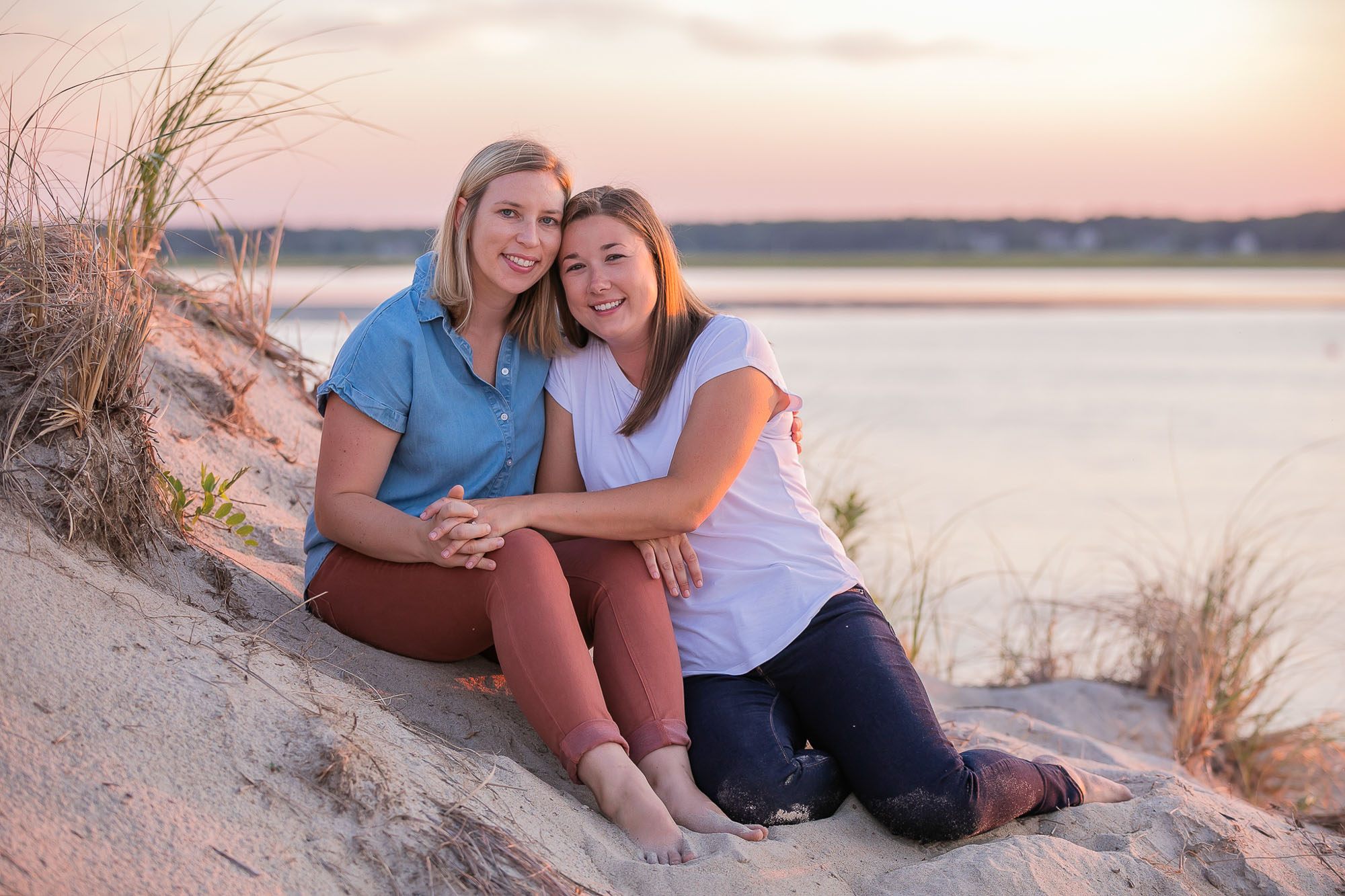 The joy was palpable and the light was magic in this LGBTQ engagement session.
What more could you ask for in an engagement session? A champagne toast, of course!
From beginning to end, every moment of this session was wrapped in the warmest feelings of comfort and celebration.
While it's tempting to give credit to the setting (and in this case, Hampton Beach, NH did not disappoint), it's usually the connection between a couple that can light up any scene.
On this particular evening, it was a toes-in-the-sand, come-as-you-are, we're-in-this-together type of connection and it really showed!
From sand to grass to water and stone, these two brought their own glow wherever they went.
A casual stroll turned into a joyful sunset champagne toast and marked this LGBTQ moment to remember.
Loved this LGBTQ engagement session at Hampton Beach, NH? Check out some of my other LGBTQ Queer photos!
Based in Exeter, NH, Melissa Koren Photography works in New Hampshire, Maine, Massachusetts, and anywhere you'll have me!  Outside the box, fun, photography for good people. Good people like you!  You can see more of my work online at melissakoren.com and also on Facebook and Instagram! If you'd rather contact me directly, please email me at melissa@melissakoren.com!